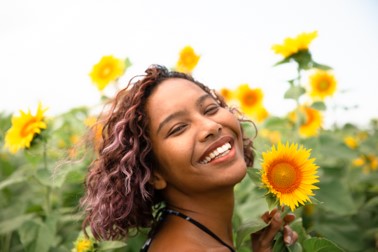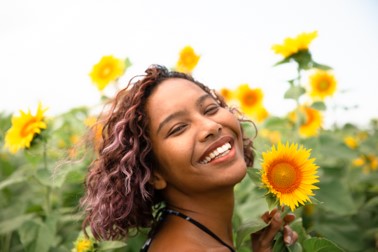 Today we'd like to introduce you to Renee Kiffin.
Thanks for sharing your story with us Renee. So, let's start at the beginning and we can move on from there.
Growing up, art was always one of my 'things'. I started out with drawing, DIY crafts, and jewelry making as early as five years old and still do many of those on a daily basis.
Photography
My interest in photography started, I believe in the 6th grade. I remember going on a family road trip one summer in the US and borrowing my dad's digital camera, a Kodak Z740 Zoom. I snapped pictures of everything that moved, every sign, insect and person on that trip from Florida to Texas. In Jamaica, I continued and over the years my snapshots gradually got better as I started to understand both my camera and subject. In high school, I was always the one behind the camera and I eventually joined the photography club during my last two years before graduation.
Before migrating, I sold all my CSEC(regional exam) books to put toward a better camera than I had been drooling over for a year. When I eventually saved up enough to get my first DSLR, my father gave me his old equipment (which I didn't know he had). From then on, I taught myself the manual functions of DSLRs. I started shooting better macros of plants, flowers, insects and progressed to shooting my family's events. Upon applying to college, I wanted to pursue a degree in photography, but it wasn't available at BC and so I studied Graphic Design. The only photography class in the program taught me a lot about my camera, lighting, perspectives and provided this hands-on studio experience that I never had. My professor at the time had recommended Photoshop World which taught me a lot on the possibilities of photography. As time passed, I progressively got better and decided it was time to dive into portrait photography when I made my most recent upgrade.
This year, I have taken things a lot more seriously into molding my hobby into a business while integrating my other digital media skills into what I do. Networking, attending meetups and attending my second Photoshop World Conference with a new pair of eyes has provided me with resources that are helping and motivating me toward my next goal.
Coil & Connect (Gemstone Jewelry)
My interest in jewelry started in my childhood. During the summer I would spend time in the Jamaican countryside with my grandmother. There wasn't much to do there, no kids to play with and only local television channels to watch. To keep me busy, my aunts taught me how to make friendship bracelets with embroidery thread and eventually I started making bracelets and necklaces with seed beads and nylon fishing line. In the 6th grade, my mother's coworkers would make custom orders for jewelry to match their uniforms. In 7th grade, I took a break when high school began and only made jewelry for my friends as gifts.
After high school graduation and before I migrated, I gave away all my supplies knowing I would have access to Michaels in the future. During this time I was saving money for a camera and jewelry was once again put on the backburner. For a long time, I made friendship bracelets with intricate patterns and custom ones for my family. It wasn't until I graduated with my A.S. in Graphic Design that I felt inspired to create a brand with this hobby I had. I started a website through my main domain until I decided on a name for my jewelry business. I wanted the name to be gender-neutral and not to include anything alluding to 'jewelry' specifically just in case I decided to branch off from that. I decided to use terminologies and liked the sound of alliteration, and so I named my business Coil & Connect. Over the years, I've used my graphic design skills to design and create my logo, website, and packaging. I also photograph my creations and managed my social media.
Has it been a smooth road?
From a business perspective, it's definitely not a smooth road and I'm still in a major growth process. At the moment I am in this weird crossroads of 'What will I do after graduation?'. I fear not having the time or motivation to continue doing what I'm doing if I spend most of my time working for someone else, instead of myself. If my photography and graphic design don't take off, hopefully, I will be able to find a middle ground to balance stable work life and with the freedom to pursue my various crafts.
From the creative standpoint, there is a lot I still don't understand and there are goals I want to achieve, but it's about being disciplined enough to learn, practice, experiment, and research. The creative motivation is not present all the time, especially when other priorities get in the way. I find myself taking long breaks and then getting into the flow of things for a few days in a row until I crash.
Just recently I made the decision to finally get custom bags for my jewelry. I have spent days researching, making mockups and reevaluating everything to make sure I'm making the right decision. Things feel so much more stressful when you have control over things.
Please tell us more about what you do, what you are currently focused on and most proud of.
I like nature. Everything I have created and really treasure have been inspired by that. I think it's reflected in my jewelry, paintings, and photography. I prefer shooting outdoors, in gardens specifically. It provides me with opportunities to shoot macros of plants, life or portraits. I also pull inspiration for my jewelry from tropical plants and environments. I take note of the color palette and try to create something to replicate the essence of that.
I have been most proud of my recent work with portraits. My favorites are usually those with vibrant colors. I am especially proud of my progression with retouching since I like to retain the natural look of portraits and add enhancements to the skin and environment.
Let's touch on your thoughts about our city – what do you like the most and least?
Living in Fort Lauderdale, I've grown so used to cultural diversity, specifically Caribbean based. Over the years, I've experienced the highs and lows as a creative vendor at art walks and events. Things change and evolve but what becomes unfortunate is falling victim to dishonest event hosts and oversaturated markets.
Pricing:
My Coil & Connect jewelry designs start at around $15 up go upwards depending on the gemstone, cut, quality, etc.
Contact Info:
Suggest a story: VoyageMIA is built on recommendations from the community; it's how we uncover hidden gems, so if you or someone you know deserves recognition please let us know here.