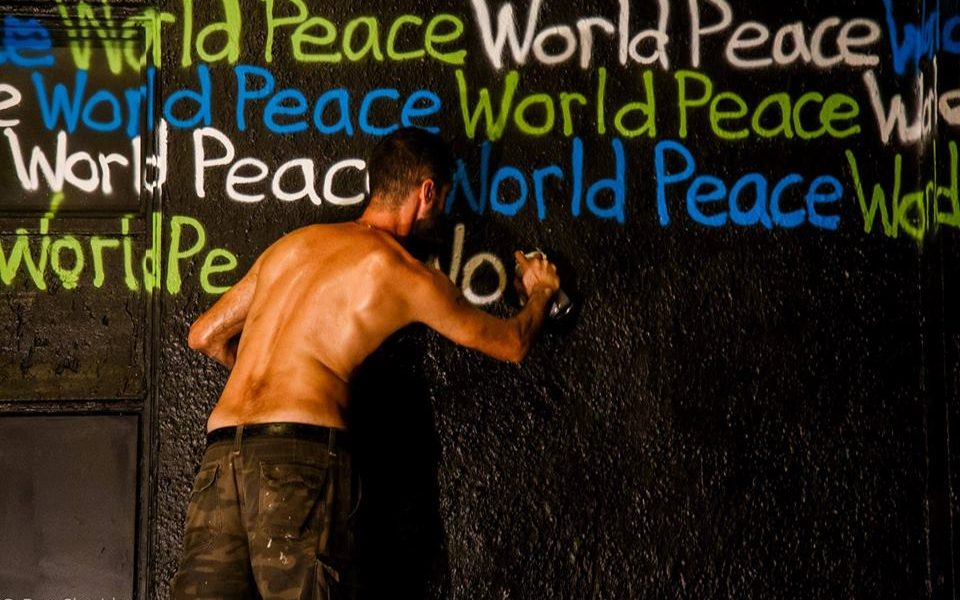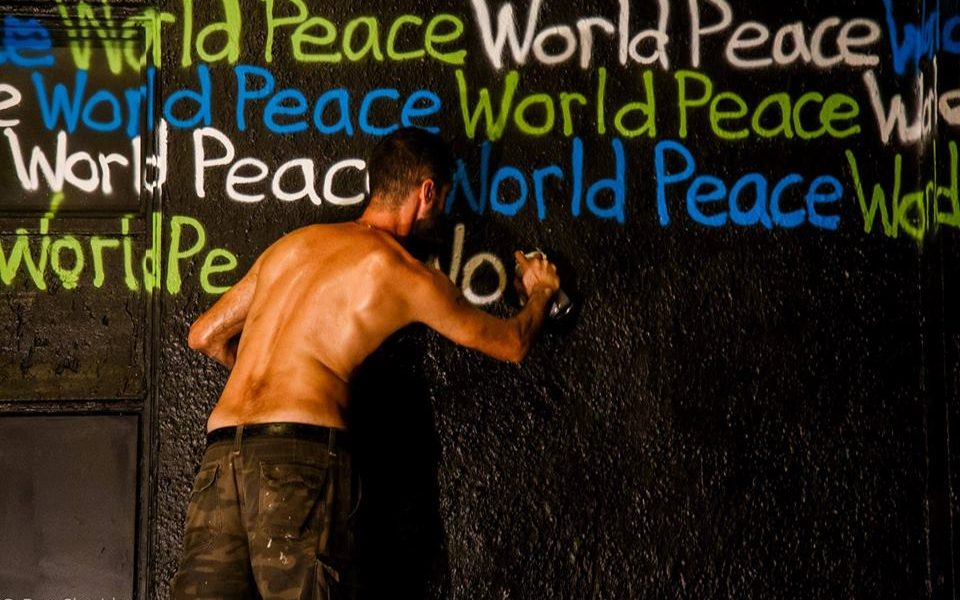 Today we'd like to introduce you to Renda Writer.
Every artist has a unique story. Can you briefly walk us through yours?
My story is the story of natural progression…. a story of following the natural progression of life…going with the flow…. literally. I always followed my heart, my passions, and most importantly…. the signs. I've always followed my interests and the things that made me feel happy and fulfilled. That being said, it all started with the word…. with my fascination with words…. my love for them and how they can be used…. wordplay and literary techniques. This matched up perfectly with early love for Hip-Hop. I grew on listening to the "Golden Era" of Hip-Hop and artists who took their wordplay seriously. (One song that came out during this time…1988.was "World Peace" by BDP and KRS-One…more on that song and its influence on me later.)
This love for hip-hop as a fan all throughout my childhood naturally progressed into a desire to work in the Hip-Hop industry as a young adult, fresh out of college….and so I did. And while working on the business side of the music genre that fueled my early love for words, I also began to dabble a bit in writing my own hip-hop lyrics…and then I followed the natural progression that stemmed from there, and soon discovered "Spoken World Poetry," and began to hone my skills a poet, performing at Open Mic Nights and Poetry Nights all over NYC…and then later, Florida (mainly in Broward and Palm Beach counties). Performing at these events created a new path for me to follow, and I followed natural progression of my interests as my repeated attendance at these events sparked in me the desire to produce and host my own events…which I then did…a very big step in the natural progression and evolution of "Renda Writer." I hosted, produced, promoted, and publicized all kinds of events all over the South Florida tri-county area very consistently, from 2005 all the way up until 2012, and along the way, also followed the paths began to branch off in my natural progression, as I met and networked with more and more artists of all kinds…. rappers, comedians, singers, musicians….and this lead to me creating a magazine.
I was the Vice President, Chief Editor, and "everything guy" for "WeMerge Magazine," which I pushed heavily from 2007 until 2013. With all of the new roles that I began to take on as my evolution progressed from out of a love for the word, the exposure to a wide variety of visual artists began to influence me and plant seeds in me. These seeds…the desire to "go visual" with my words…. eventually began to grow in 2013, as followed the natural progression even further and started to re-invent myself as a visual artist. I left the magazine, stopped producing and hosting events, and started harnessing all the new energy and influence that I had absorbed from knowing so many local artists. I began writing all sorts of things…thoughts, short poems, jokes, quips, aphorisms, adages, and whatever…on everything I could find…mainly pieces of furniture wood and other bits of trash that I had found while "dumpster diving" and exploring the back alleys of Miami Beach.
I did some solo art shows and participated in some group art shows, all over Miami and Broward, and was now re-invented as a "Handwritten Artist." I gravitated to Wynwood, and basically 'moved' there when I utilized my already-mobile lifestyle and began parking there overnight and taking in the mural energy of the neighborhood 24/7. I did my first mural in Wynwood for Art Basel 2014…. a "Handwritten Mural" that said "Love is a risk. Do it anyway." over 500,000 times on a 40ft x 40ft wall. From there, everything really started to take off, and the natural progression became a bit of an explosion. I was now all about doing "Handwritten Murals," and did scores of them over the next few years, while simultaneously diving head first into the game of selling my canvas "Handwritten Art' at vendor markets and pop-up shops all over Miami. Soon…. being a "Renda Writer Art Collector" became "a thing," and I am happy to say that I now have well over 1,000 collectors. The naturally progression of the passion for the word grew exponentially with the murals, and then…in 2016…I got an idea that I knew would totally unify and encapsulate every aspect of this life of 'going with the flow.'
This idea came to me as being literally 'my life's purpose.' The idea was "The World Peace Mural Tour," and was inspired by a song that popped into my head one Spring of 2016 morning, and that song was none other than "World Peace" by KRS-One, from 1988. When that happened, everything clicked, and I put pen to paper and came up with a plan to travel the world, creating murals that simple say, "World Peace" over and over and over. Now I'm doing it. And this Tuesday….I am leaving for Europe, to create murals in Italy, England, and France. This is what happens when you follow the natural progression of life, when you pay attention to, and give energy to the things that ignite your soul…you end up finding your life's purpose. I am living my best life. Word.
Please tell us about your art.
My art is "Handwritten Art." That's my own term that I created to describe my own "subgenre" of art that combines elements of typography, poetry, graffiti, Pop art, public art. I do big "Handwritten Murals" all over the world, and I also do Handwritten Art on canvases, ranging from 4″ x 4″ mini-canvases to larger gallery pieces. My messages are mainly positive, uplifting, insightful, and inspiring. They come from me, so they represent all that I am, and all that I aspire to be. I believe strongly in The Law of Attraction and our abilities as creators to manifest anything we want. I live and work under the ethos of "Write it into existence." and my work reflects the ideas and outlooks that I think can help to make a person both happy and successful. What most people seem to take from my art inspiration, and that's exactly what I've intended.
As an artist, how do you define success and what quality or characteristic do you feel is essential to success as an artist?
Success is a very relative term. I think that like most words, you are free to define it however you like. According to the way I define the word, I would describe myself as an artist that currently is successful, and is also striving to become even more successful. Success is reaching the goals you set up for yourself. My first, and main goal, was always just to be happy as an artist and to be able to do it full time. I have achieved that, and I continue to set up new goals for myself to keep me on the success path. The quality an artist needs most, I would say, would be "relentless passion." If you have that, you have everything.
How or where can people see your work? How can people support your work?
www.RendaWriter.com
www.Instagram.com/RendaWriter
www.Facebook.com/RendaWriter
www.WorldPeaceMuralTour.com
www.Instagram.com/WorldPeaceMuralTour
You can find my Handwritten Art, my T-Shirts, and my Handwritten Murals at these locations in Florida, as well as other murals outside of the state, listed on www.WorldPeaceMuralTour.com
Handwritten Art on Display at:
– The Box Gallery (811 Belvedere R., West Palm Beach, FL 33401)
– Grassroots Wellness (2328 N. Miami Ave., Miami, FL 33127)
– Harold Golen Gallery (2294 NW 2nd Ave., Miami, FL 33127)
– Paulie Gee's (8001 Biscayne Blvd., Miami, FL 33138)
– Mid4 Gallery (3301 NE 1st Ave., Miami, FL 33137)
– Guarapo (171 NW 36th St., Miami, FL 33127)
T-Shirts are Available at:
– Nomad Tribe – 2301 NW 2nd Ave., Miami, FL 33127
– The Archives – 1015 E. Las Olas Blvd., Ft. Lauderdale, FL 33301
Handwritten Murals at the following locations:
– "I Am Love" – N'Namdi Contemporary Art (177 NW 23rd St., Miami, FL 33127)
– "Positive Self Affirmations" – Smart Bites (791 NW 20th St., Miami, FL 33127)
– "Welcome to Wynwood" – (97 NW 27th St., Miami, FL 33127)
– "Woof" – The Barkhaus (7153 NW 1st Ct., Miami, FL 33150)
– "You Can" – MacTown 6390 NE 2nd Ave., Miami, FL 33138
– "He is / She is" – Green Bar Kitchen (1075 SW 17th St., Ft. Lauderdale, FL 33316)
– "There's a Whole World Out There" – Carol City Middle School
– "Love Door" – Carol City Middle School (Upstairs) (3737 NW 188th St., Miami Gardens, FL 33169)
– "World Peace Mural #1 – Georgia Jones-Ayers Middle School (1331 NW 46th St. Allapattah, FL 33142)
– "World Peace Mural #2 – MASS District (901 N. Federal Hwy., Ft. Lauderdale, FL 33304 – Behind Sears)
– "World Peace Mural #5 – Stellar Cuts (2215 N. Miami Ave., Miami, FL 33127)
– "World Peace Mural #8 – BaCA Art Alley (31 NE 1st St., Pompano Beach, FL 33060)
– "World Peace Mural #20" – Boynton Beach Art District (410 Industrial Way, Boynton Beach, FL 33426)
– "World Peace Mural #24 – Wynwood Art District (175 NW 23rd St., Miami, FL 33127)
– "World Peace Mural #26 – Maya Papaya Organic Farm (245 Beasley Rd., Oviedo, FL 32765)
– "World Peace Mural #56 – Respectable St. (518 Clematis St., West Palm Beach, FL 33401)
– "Love Wall" – Maya Papaya Organic Farm (245 Beasley Rd., Oviedo, FL 32765)
– "Love Wall" – Inhale Miami (6310 NE 2nd Ave., Miami, FL 33138)
– "Love Wall" – Sunbelt Rentals (65 NE 27th St., Miami, FL 33127)
– "Love Wall" – Esquina De Abuela (2705 NW 22nd Ave., Miami, FL 33143)
– "Love Wall" – Little Haiti (288 NE 67th St., Miami, FL 3313)
– "Love Wall" – The Thoroughfare (314 Clematis St., West Palm Beach, FL 33401)
– "Love Wall" – Jet Ski Rental (Behind Cool J's – 8040 NE 5th Ave., Miami, FL 33138)
– "Love Wall" – The Open Canvas Project (301 N. Andrews Ave. Ft. Lauderdale, FL 33301)
– "Love Wall" – The Shops at Sunset Place (5710 S. Sunset Dr., South Miami, FL 33143)
– "She's So Confident" – Collaboration with Claudia LaBianca – Agency Be (4443 NW 2nd Ave., Miami, FL 33127)
– "Your Comfort Zone Will Kill You" – Churchills (5501 NE 2nd Ave., Miami, FL 33137)
– "Churchill's Tribute" – Churchills (5501 NE 2nd Ave., Miami, FL 33137)
– "Weird at the Beard" – Lincoln's Beard Brewery (7360 SW 41st St., Miami, FL 33155)
– "I <3 305" at "The Union Wall" – Lincoln's Beard Brewery (7360 S 41st., St., Miami, FL 33155)
– "You Can" at "The Good Wall – Goodwill (982 SW 8th St., Miami, FL 33130)
Contact Info:

Image Credit:
The pic of me writing World Peace – Photo by Dan Sheridan
Getting in touch: VoyageMIA is built on recommendations from the community; it's how we uncover hidden gems, so if you know someone who deserves recognition please let us know here.