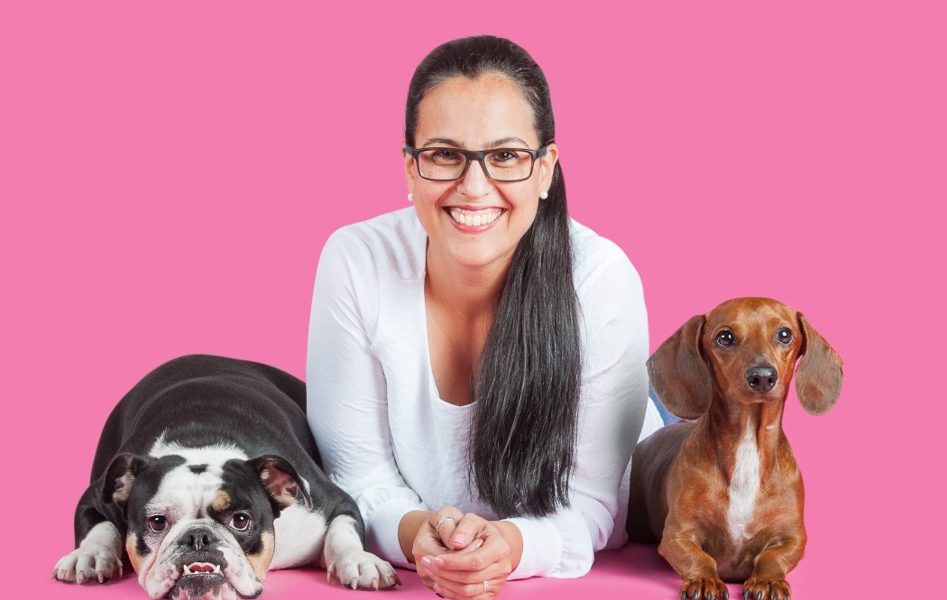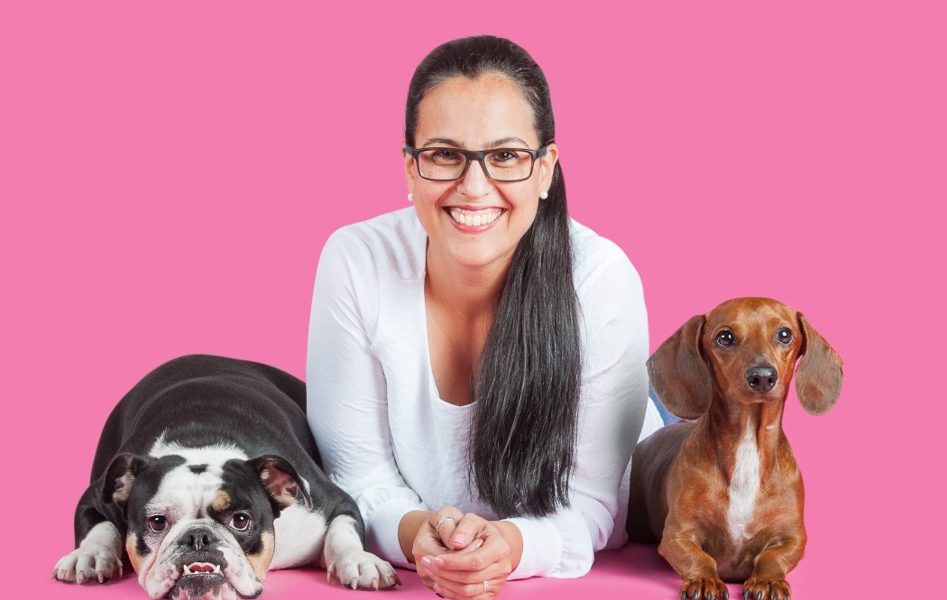 Today we'd like to introduce you to Paola Paladini.
Thanks for sharing your story with us Paola. So, let's start at the beginning and we can move on from there.
In 2005, after losing my dog Simon (who I brought from Argentina with me when I moved to the States), I felt a profound emptiness in my heart. I decided I wanted to make a difference in the lives of other dogs by volunteering at my local shelter. As I bathed and took care of the animals, I would take their pictures, hoping it would lead to a loving home sooner, rather than later. These dogs touched my heart, filling the emptiness left behind by my loss.
It wasn't long before I started taking courses in photography. This led to my transition from a hobbyist to a professional photographer, putting together my two passions, pets, and photography. My business was born! Then it was around Mother's Day 2013, and I wanted to honor the love I had for my dog Mooza. While I didn't have a human baby, I loved Mooza so much and wanted to recognize pet moms as mothers too. Shortly then, the idea of "Me and My Human Mom" was born, and I started the project. That led to me photographing more than 30 women and their dogs that year. Since then, more than 200 women have been photographed with their dog or dogs. Sadly, many of the dogs have passed away, including my beloved Mooza who died in September 2016. I miss Moozita dearly, but it was because of her that this beautiful project started. I want to honor her life by keeping this project alive. This series is always shot during March and April in celebration of Mother's Day. A portion of the sales of all sessions is donated to local animals non-profit.
Finally, in 2015 I was able to open my photography studio, and it has been my dream come true. My passion is creating artwork that showcases your pets! I capture the feelings I see in their eyes, and I pour my heart and soul into these photo-sessions, and the animals feel my energy. This allows me to capture the emotions the pet displays, and intangible feelings become tangible in my photographs.
I LOVE what I do, and feel blessed my clients trust me to capture these special moments. Every portrait session is a unique experience creating photographs that become lasting memories forever.
Has it been a smooth road?
It took me a couple of years to be able to open my Studio. I started working from home at the beginning and doing the studio sessions in one of my bedrooms. It wasn't the perfect space, but I made it work. My husband helped me to create a mini-studio and it worked for a while.
I also lost in 2016 my English bulldog, Mooza. She was the reason why I started M&MHM Series, and she is also my logo. Losing her was a tough moment for me, and for an entire month, I couldn't even come to work to the Studio. Just opening the door and seeing her face in the door's logo broke my heart. Thankfully, we adopted a year before an adorable dachshund named Reno, and he helped me tremendously. I know he felt how sad I was, and from that day, he has always been by my side, inseparable.
A year after we lost Mooza, we adopted another English bulldog that found herself without a home. Her name is Lu, and she is a sweet and fun-loving dog.
We'd love to hear more about your business.
I specialize in pet photography and their humans. Dogs and cats are mostly my subjects, but I have photographed bunnies, piggies, horses, guinea pigs, ferrets, porcupines, and birds among others. I always focus on bringing out the pet's personality. Sometimes that happens right away, and sometimes takes time and patience, but when I see the results, it reminds me that is all worth the wait.
When I photograph pets and their humans, well that is always something very special to me. I get to see and feel the love for each other, and I always do my best to capture those moments. Is my way to honor their bond and bring happiness to their heart forever. Sadly, our pets don't have long lives, and for me, photography is the way to honor their lives and create moments that will be treasured forever, long after they are gone.
I am also very honored to use my skills behind the lens to give back to my animal community! As a member of HeARTs Speak; a global network of artists and animal advocates who provide time and professional services pro-bono to animal welfare organizations in our communities, I photograph adoptable animals at shelters and rescues so that they can find a much-needed home that much sooner. I also create fundraiser events and give away gift certificates for auctions or raffles.
When you look back, what are you most proud of?
I have several moments, to be honest.
Migrating from Argentina and opening your own business and following your dreams takes effort, courage, and a lot of work so, the day I opened my studio was a GREAT one for me! I am blessed to count with great friends, an incredible mother and sister, and an amazing and loving husband, who supported and encouraged me in this endeavor.
In 2017 after losing my bulldog Mooza, I decided to do an exhibition to showcase my project "Me and My Human Mom" and honor her life. Was my 5th anniversary of doing the M&MHM Series and was a fantastic night. I had a room filled with almost 100 photos at Art Serve and was a very emotional night for me. Most of the Human Moms that were featured on the exhibition came to see it, and everybody laugh, hug and cried when we saw the images. Imagine a room featuring 100 dogs and women with one thing in common; the love for their dogs, and how much those dogs love them!
I also traveled to Sumatra, Indonesia, to photograph the endangered Sumatran Orangutan. Traveling across the globe was a challenging moment for me, but I felt very proud of myself for going and for helping these amazing animals in need. It was a once in a lifetime experience where I not only saw a reality that I didn't know existed but a trip where I made amazing friends.
Contact Info:
Image Credit:
The one I am photographing a dog (Bark at The Moon Photography)
Getting in touch: VoyageMIA is built on recommendations from the community; it's how we uncover hidden gems, so if you know someone who deserves recognition please let us know here.