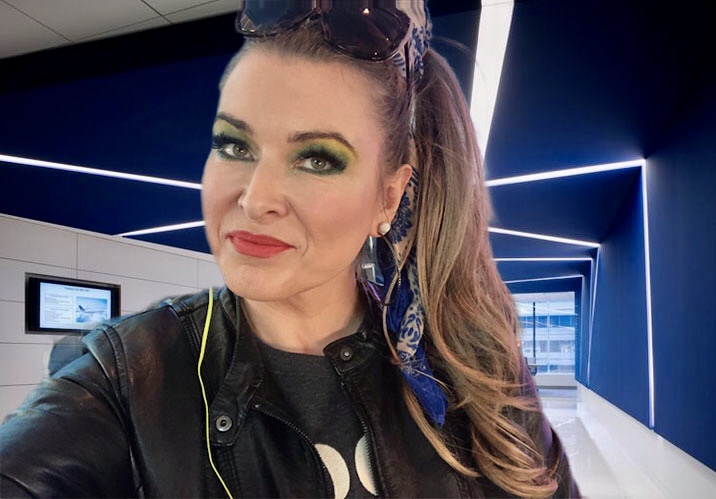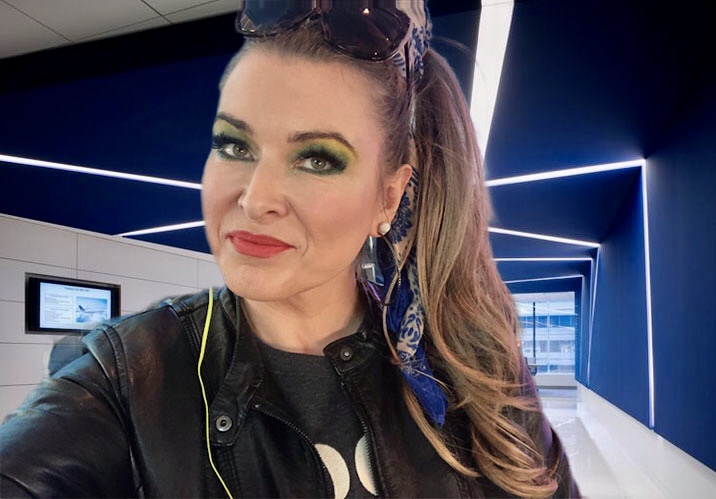 Today we'd like to introduce you to Meg Sahdala.
Meg, can you briefly walk us through your story – how you started and how you got to where you are today.
Animals were always my passion. I always liked to help – whether it was a person or a pet – it's been a pleasure for me to be helpful or solve someone's problem. My education and background is in music. I have two degrees, but none of them is in veterinary or any sort of medicine… That all came with experience and literally putting my hands on thousands of different species of animals each year and learning on every step. It never felt like work though. It was my instinct mixed with love that's all and it was enough to accelerate us to the organization saving 600 animals each year in Miami Dade County. No facilities or staff, no lotteries won, just extremely hard work, dedication, endless hours and passion. You gotta have passion!!!!
Ask me how many times I worked 48 hours straight with no sleep, how many times I hosted 20, 30 or more animals in my 1,100sqft place. How many times we went to shady places where you sneak around not to get shot at, how many times we spent all night up saving a dying animal, or just staying there to support it during its last minutes. How many times we drove three days one way across the entire country to relocate large breed dogs to states as far as Colorado where there is a demand. How many Christmas or Thanksgiving parties I missed or left upon arrival because I got a call that there are dying animals on the street, how many bushes we crawled, how many dumpsters we jumped in for abandoned animals, how many hurricanes we drove around saving animals left behind or tied up to trees… It's all sweat, blood and nausea from constant lack of sleep and exhaustion…. There is never a break… We get around 200 phone calls a day, several hundred messages on the rescue phone, several hundred messages between Instagram, Facebook, WhatsApp, Messenger etc. its literally 24/7 and 365 days a year…. You have to develop a very thick skin as it is draining both emotionally and psychically, but it's also the most rewarding job on the planet!!!! When a rescued dog looks you in the eye, you see so much love and gratefulness that it's the best feeling in the world. You are fulfilled and accomplished, and there is absolutely nothing else I would ever do instead.
When I opened the rescue back in 2014, I was absolutely clueless. I had no idea what I was doing. I had a huge heart, no money and I wanted to save every Pitbull from euthanasia. The very first year, I saved 60 dogs and I felt like I was a big shot. But very soon my house was facing foreclosure. My husband was ready to leave due to the house constantly being a shelter full of sick and loud animals and smelling like poop and me working 24/7. I was vetting animals at emergency rooms for $8,000 each, putting it all on my credit cards… I was a royal mess… I was told I would never make it in the rescue world… Obviously, it was not sustainable, and I had to either learn quickly or end as yet another failed rescue.
So, I learned. I was always lucky enough to cross paths with influential people who reached out with knowledge, ready to share and teach, show me ways, guide me and mentor me.
Mrs. Yleana Escobar, who runs Felix Varela Veterinarian Academy and has 30+ years of experience in wildlife rescue, took me under her wings. She taught me the majority of what I needed to know to succeed. She taught me how to vaccinate animals, how to insert microchips, how to train dogs basic obedience, where to spay and neuter, how to catch uncatchable dogs in traps, how to think like a stray dog, even how to fish out baby ducklings out of the sewer etc. When you know how to vaccinate and microchip your animals yourself, how to treat wounds, connect IV to dying animal on Sunday night where otherwise you would run to top expensive 24/7 animal clinic – these sound like small things but are major savings for your rescue. This way, you are way more productive and you can allocate these resources to save more animals going forward.
Our second year, we saved 200 dogs. We partnered up with Miami Dade Animal Services and the Humane Society. We developed meaningful relationships with local veterinarians such as Dr. Steve Woodby from Calusa Crossings Animal Hospital and Dr. Jeffrey Davidson from West Kendall Animal Hospital, who remains an extremely strong part of our charity and help us save hundreds of animals each year. Both doctors I wholeheartedly love for everything they do, for who they are, for their values and integrity. They shared everything they had, the knowledge, facilities, staff, endless hours… To do what we do… Save lives.
Eventually, Miami Animal Rescue was honored to be chosen as a PetSmart Charities adoption partner and shortly after in 2016, we opened two adoption locations in Kendall area – one with 24/7 cat adoption center in West Kendall and another with weekly pet adoption events at the Kendall Lakes PetSmart store. My rescue helps save stray animals, we are one of the few that accepts owner surrendered pets of whatever kind, and we also massively pull from the local kill shelter. All these animals, once fully vetted are available for adoption through either local Petsmart stores or through an online process on our website. Through all these years in Miami, even though Miami Animal Rescue started solely from dogs and cats, we rescued in partnership with certified wildlife rehabilitation centers countless rabbits, possums, raccoons, owls, pigs, hedgehogs, horses, goats, bearded dragons, deer, guinea pigs, snakes, birds – you name it!
Last year we were awarded, by Miami Dade Animal Services, as the rescue that saved THE MOST animals in Miami-Dade County. The funny part is, there are over 120 rescues registered with the county and Miami Animal Rescue's daily operations are run solely by me. So, where there is a will, there is a way!!!!! Go and make your dreams come true; it's all within reach! Yes, there is an enormous amount of work on the way, but it's all out there for you to grab!
We're always bombarded by how great it is to pursue your passion, etc – but we've spoken with enough people to know that it's not always easy. Overall, would you say things have been easy for you?
There is absolutely nothing easy about the rescue. Nothing. From naysayers and keyboard warriors on social media criticizing each and every step and creating science fiction stories and also, the almost constant financial struggles – as non-profit charities simply never have any money and are always behind bills. Finally, the stress of finding suffering, abandoned, and abuse of thousands of animals in this county – these all are not easy things to go through daily.
The first thing I needed to learn was how to ask for help. I hated that. I was always the one who helped out — all my life. So for me to pick up the phone and say – "Hey, can you please help me and pick up this dog from the shelter?" or "Hey, would you mind dropping off these meds at the foster home?" it was a major dread. I needed to learn how to ask people to join me as I couldn't stretch myself any further without getting friends, volunteers, and the community involved. Once our Instagram page started blowing up, I needed to learn how to beg and now I beg for everything. There is literally no other way, it takes a village, it's a common effort – people donating $1, $3, $5, $30 etc. until we get to the point we can pay for the surgery or we can get an incubator etc. I beg I show pictures, videos I explain what happened and what needs to happen, and people listen. We've been blessed with wonderful feedback from the local community, support from PetSmart, high school volunteers, individuals, and companies helping out by donating goods and medical supplies, since donating to non-profit charities is a tax deduction. Last year we had, on average, 130 animals at the rescue each month and not once were any of the animals not fed or not medicated the way they should. Luckily, our needs are always met. We never have any excess; we are always behind bills, but eventually this way or another, everything falls in place like a perfect puzzle. We do good and good comes back to us.
Other obstacles are local laws and housing regulations. Most of the communities do not allow dogs or allow dogs only under 25lbs. Like most of the rescues we are foster based, we are only able to host small dogs and pups, there is literally nobody that is willing to foster larger dogs which is really upsetting. As much as we understand its way nicer to take care of a cute puppy, all perfect and fluffy – but it's that "big brown dog" or "big black dog with skin issues" that needs help the most. You don't always scoop up cute puppies from the streets, quite the opposite most of the time, these are heavily compromised dogs, not very pretty yet but needing love and help the most. We would like everybody to know the reason why Miami Dade shelter euthanizes so many dogs – because there is close to zero interest in large breeds. There is nobody in large breed dogs wing in the shelter looking to adopt. There is nobody willing to foster anything larger than 20lbs. Where are all these large dogs supposed to go? What do you think happens after their short time at the shelter runs out? Larger dogs needs foster to save their lives!!!!!
But difficult roads lead to beautiful destinations. It's so true. Every day in the rescue is a challenge. You literally never know what is going to happen today, what are we going to do, who is going to walk through our doors, how many emergencies we will have to face, and how many hours of work this is going to be…
Please tell us about your organization.
Our rescue has a very strong involvement in the community and its local issues. Miami Animal Rescue has amazing recognition in the Miami-Dade area after our six years of continuous rescue work. It helps tremendously when it comes to lost and found dogs, and thanks to our followers, social media presence, and cross-posting, we are extremely successful in finding lost dogs and reuniting them with rightful owners within a short period of time. Our operations are 100% foster-based; we are all non-salaried volunteers, and we are 100% no-kill organization.
Miami Animal Rescue implemented a wonderful program in cooperation with the Miami Dade Public School System, which offers community hours to students in exchange for fostering and caring for rescued animals. Thousands of Miami-Dade and Broward students from High and Middle Schools received their community hours volunteering with Miami Animal Rescue. They were able to graduate, receive financial aid or acceptance to the Honor Society. Many of our long-term volunteers received Silver Knight Awards and received free college tuition.
Miami Animal Rescue is also very involved in anti-cruelty activism. Animal cruelty is now a felony in all 50 states. If you see something – say something. If you see animal chained outside all day – call 311 immediately. If you know about animals being bred or sold on intersections – report it, if you know about the animal being mistreated, abused, starved, kept locked up – report it. Call 311 immediately.
Last year our rescue launched an anti-cruelty outdoor advertising campaign on bus benches all over strategic locations in Miami, promoting animal safety and encouraging the public to take a stand if they face animal abuse. We also get involved in meaningful community events involving schools, first responders, special needs children, nursing homes, etc. to promote awareness and responsible pet ownership.
Has luck played a meaningful role in your life and business?
I don't believe in luck. I believe in hard work, integrity and doing good. It always pays forward. Call it karma, call it golden rule, whatever your belief system is – just put your bread on the water, and it will come back to you. Or another words – do good and goodwill go right back to you. It works 100% for us the entire time!!!! What goes around, comes around! Be nice. Be helpful. Pay it forward. Leave it better than you found it. It's pretty simple…
Contact Info:
Suggest a story: VoyageMIA is built on recommendations from the community; it's how we uncover hidden gems, so if you or someone you know deserves recognition please let us know here.