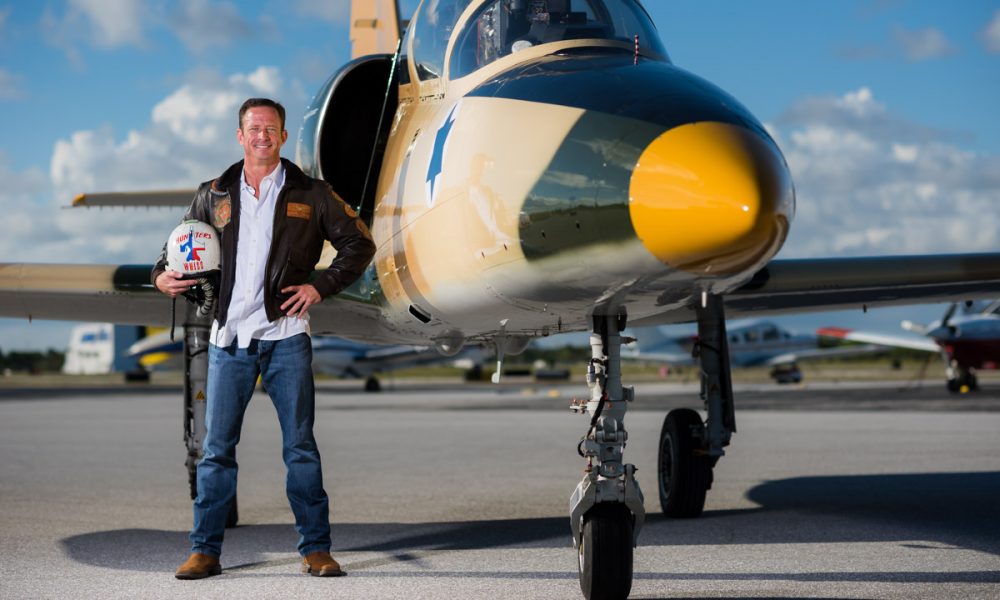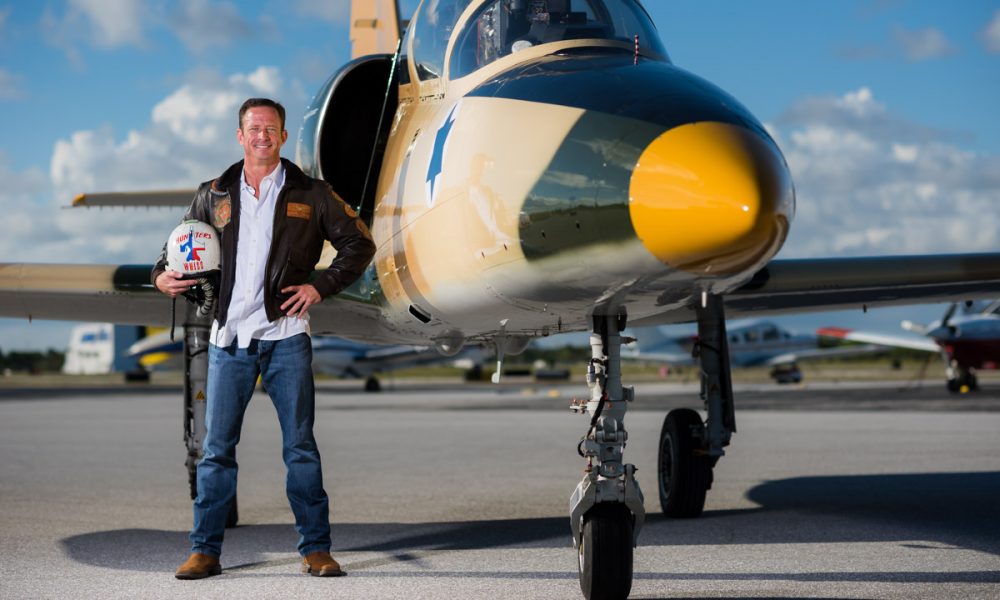 Today we'd like to introduce you to Matthew 'Whiz' Buckley.
Thanks for sharing your story with us Matthew 'Whiz'. So, let's start at the beginning and we can move on from there.
I was born and raised in the South Jersey/Philadelphia area, 1 of 6 kids in a lower/ middle-class Irish Catholic family. We were raised with solid core values including service above self as well as helping and defending those less fortunate. I lived on the beach and had a passion for flying so at a young age I knew I wanted to fly, serve my country, and sail the world. I graduated from Jacksonville University and was commissioned as an Ensign in the United States Navy and was selected for flight training.
I flew the F/A-18 Hornet for the United States Navy for 15 years, graduated from the Navy Fighter Weapons School (TOP GUN), and flew 44 combat sorties over Iraq off the aircraft carriers USS Abraham Lincoln and USS Kitty Hawk. As a young fighter pilot, I was also interested in finance and trading (you don't serve your country to make money or get rich – that's what politicians do). I taught myself how to trade stocks and eventually options.
I left active duty from the Navy in late 2000 to pursue the dream airline pilot career of working one day a month and flying to exotic locations around the world while making obscene amounts of money. I also continued flying the F/A-18 Hornet for the Naval Reserve out of Naval Air Station Fort Worth, TX, for the "Hunters" of Strike Fighter Squadron 201 (VFA-201).
Landing the coveted First Officer slot at American Airlines I was scheduled for my first flight on September 11th, 2001. We were living in the Dallas/Fort Worth area, which is where American Airlines and my reserve F/A-18 squadron were both headquartered.
My wife at the time and I were awakened by a call from my mother in law in Boca Raton, Florida. She told my wife that an airplane had flown into the World Trade Center. I immediately thought that it was some idiot in a small plane, maybe lost in bad weather. My wife went out to the family room to turn on the TV. As I took my brand-new American Airlines uniform out of the plastic, my wife came into the bedroom with a horrified look on her face and told me that I needed to take a look at the TV.
The first thing I noticed was that the weather in New York was beautiful and the impact hole in the World Trade Center's north tower was too large for a small plane. As I stood there in stunned silence, going through my mental aviation checklist of how such a thing could have happened, I saw an airliner streak in from the right side of the screen and explode in a massive ball of fire and debris into the side of the second tower.
My heart jumped. I knew we were under attack.
I ran into the bedroom, reached past my brand-new American Airlines uniform, and grasped for the familiar feel of my well-worn green Navy flight suit. I zipped it up as fast as I could, pulled on my flight boots, and ran out the door, nearly tripping on laces I hadn't tied. I broke the land speed record getting out to Naval Air Station Fort Worth and got through the gate just as they locked it down and went to THREATCON 5 – the highest combat posture.
One of my squadronmates had made it onboard as well. Our squadron's Commanding Officer, who was also an airline pilot, was on a trip so we couldn't reach him. But it didn't matter. This was one of those moments when you had to take the initiative and execute, as I had been trained to do. I called down to the maintenance control desk and the Chief told me we had 4 Hornets that were FMC – Fully Mission Capable. I ordered him to immediately prep the birds for flight as my buddy worked the other phone ordering weapons to be immediately loaded on 2 of the aircraft.
Heatseeking Sidewinder missiles and bullets for our M61 Vulcan Gatling gun. We coordinated with the Air Force Reserve F-16 squadron next door who was tied into NORAD, the North American Air Defense Command, and that fateful morning we stood up a combat air patrol over the southwest US along with fully manned ground alert jets waiting to scramble if needed. I went from flying an airliner that day for the first time to possibly shooting one down. To maybe even shooting down a squadron mate…
Most of the pilots in my reserve squadron flew for the airlines and were airborne that morning. Imagine not only having to shot down an airliner full of your fellow Americans… What if one of the pilots was your best friend, that you flew combat sorties over Iraq with?
A couple of days after the attacks we were sitting alert and I scrambled and forced down an aircraft that was flying near Presidential airspace around Crawford, TX. When I was hired by American Airlines I received a nice letter on color stationery, signed personally by the Chief Pilot. On October 1st, 2001, I received a photocopied letter from American Airlines HR that started with: "Dear Crewmember".
Since I was one of the newest hires at American Airlines, I was immediately furloughed, along with thousands of other pilots. Furloughed is airline-speak for laid off. I lost everything – my job, my healthcare, my retirement. We had just bought our first house – we had lived in military housing for 10 years – and we had used up what little money we saved in the Navy for a down payment.
Lost it all… but I still had my family and I needed to provide for them.
But even at this low point, I kept things in perspective. I knew there were Americans out there who had it a lot worse than me. The scenes flashing across the television screen of families posting pictures of missing sons and daughters, husbands and wives, mothers and fathers on a wall at Ground Zero and looking for loved ones in acres upon acres of rubble brought tears to my eyes.
Time to stop feeling sorry for myself. Never again. And from that moment on, I was filled with determination. I was going to take control of my future. I wasn't going to let myself become complacent again. And never again would I put all my eggs in one basket.
I directed all of my energy into something that that until this point, I never thought of as a full-time career: my stock and options trading. I started trading stocks and options as a young fighter pilot and immediately recognized something interesting. The same discipline and risk management methodologies that allowed me to successfully fly and fight the Hornet over the skies of Iraq could be applied to my trading as well.
It worked. Extremely well.
Eventually, I popped up on the radar of a leading Wall Street equity options volatility arbitrage trading firm. I was brought on as the Managing Director of Strategy. We grew from 99 people and $150M to over $2.5B and 600 people in 3 years. I helped build a hedge fund and also the retail brokerage Options House. A couple years later I became the founder and CEO the Options News Network. We provided a behind the scenes look at the options market to average retail traders and investors, the "CNBC for Options".
It would be an understatement to say that I felt like Billy Ray Valentine (Eddie Murphy) in Trading Places.
Has it been a smooth road?
Absolutely not. But every setback in my life provided lessons learned that powered me forward and higher. Going from flying in an airliner that day to potentially shooting one down, maybe one flown by my best friend, and losing my job was a low point that forced me to focus full time on my trading.
One of my biggest struggles was losing my 19-year-old sister who was a freshman at Villanova University. I was entering high school, a tough enough time for a young man, and her death really tore apart our close-knit family. To this day it's still tough. After I had children of my own I realized how much more pain and devastation my parents felt.
Before my father passed away at the young age of 65, another huge setback in my life, I asked him how he went on after losing Monica. He looked at me and said – "I had you guys to keep me alive".
We'd love to hear more about your business.
We train young people, retirees, stay at home parents, mom and pop retail traders of ALL experience levels to trade equity options on companies like Facebook, Apple, JP Morgan, and other popular companies as well as ETFs (exchange-traded funds). I accomplish this by applying the methodologies I learned flying the F/A-18 Hornet for the Navy during combat missions over Iraq to my trading.
We have a saying – Trading is Combat. There's a winner and there's a loser and with our training, we level the playing field against the Wall Street 'enemy' and win.
There are NO other financial training companies that combine military training with trading, but it makes perfect sense. If I failed flying a fighter jet I didn't get to come home… So, by applying the same methodologies I used flying combat sorties off of aircraft carriers over Iraq I train retail traders to trade equity options successfully.
Wall Street isn't going to 'take it easy' on you just because you're a retail trader – as a matter of fact, they look down their noses at retail traders as if they're only to be used as liquidity. Mom and pop traders are to be used as 'cordwood' according to one of my old Wall Street partners. I change that equation and put my members on the winning side.
When many people 'make it' on Wall Street they 'pull the ladder up'. I got mine…
When you 'made it' in the military – whether to a higher rank or experienced a significant accomplishment like going to TOP GUN – we were taught to 'put the ladder down'. To pass on your good fortune or experience to help others to succeed. I think if more Americans and businesses 'put the ladder down' our country would be a much better place.
I also travel the country and the world as a motivational speaker and business consultant, working with companies like GE, McKesson, Fidelity, VMware, Gilead Sciences, Logitech, and AT&T. Recently I completed a25 city speaking tour in Canada and the United States, speaking for Brasil based JBS, one of the largest food companies in the world.
I also wrote a book called From Sea Level to C Level: A Navy Fighter Pilot's Leadership & Business Lessons From the Front Lines to the Front Office (available at https://www.amazon.com/Sea-level-C/dp/0615249604)
Is our city a good place to do what you do?
South Florida is an excellent place for my businesses as well as someone starting out. Major benefits: No personal income tax, no state 'death tax', asset protection benefits, 'homestead' exemption for your primary residence, all while living in paradise.
A diverse population with a zest for life adds to the list of benefits, and with Miami International, I'm just about one leg from anywhere in the world.
Contact Info:

Image Credit:
RM Studio, Top Gun Options
Getting in touch: VoyageMIA is built on recommendations from the community; it's how we uncover hidden gems, so if you know someone who deserves recognition please let us know here.