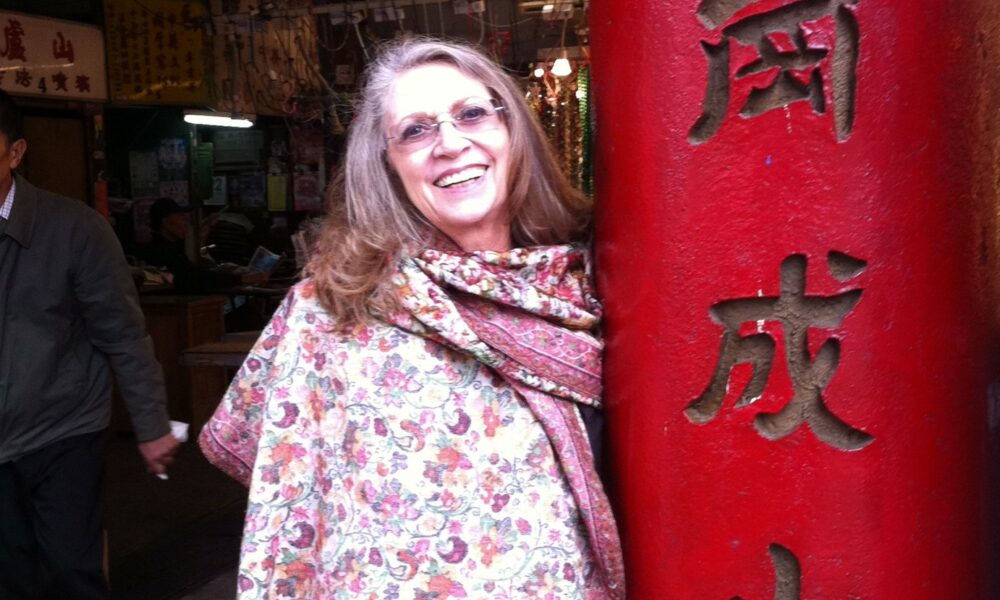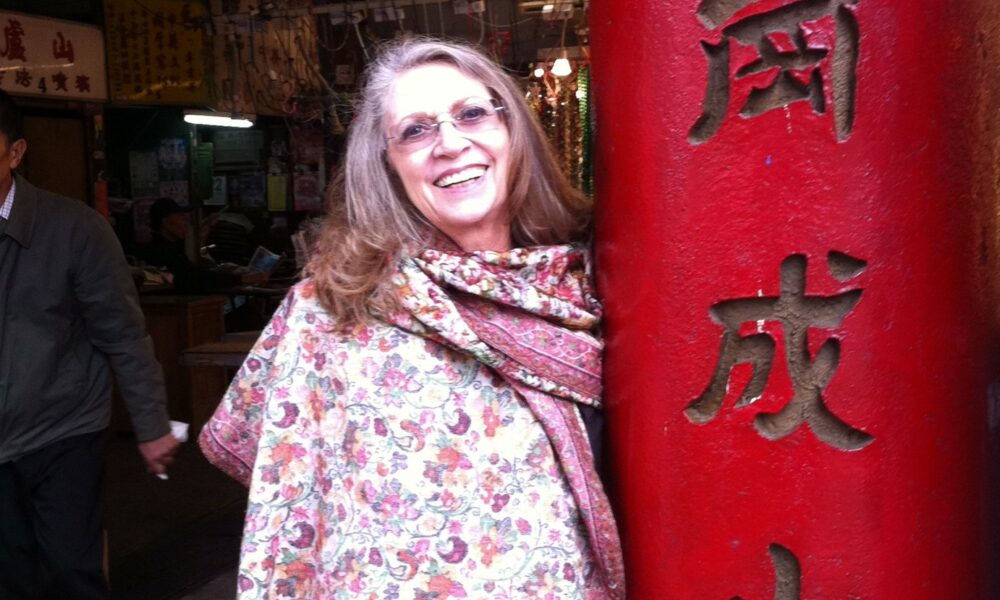 Today, we'd like to introduce you to Leah Poller. Leah was introduced to us by one of the most helpful folks we know Barbara Rachko.
Hi Leah , we're so thrilled to have you sharing your story with us today. Maybe we can kick things off by having you introduce yourself to our readers? We'd love to have you go into your story and how you got to where you are today.
As I end my 4th decade as a sculptor, a synergistic coming together of the past, present and future now seems to be holding more promise than I ever expected in a creative lifetime. I love the quote: "I came to a fork in the road, and I took it." Nothing could better describe this moment. Forty years ago, with divorce pending, I took my 3 children (10,7,4) to France for a summer of study. Almost accidentally, just putting one foot in front of the other, the 3 months turned into 22 years during which time I was able to pursue my dream of a fine arts education at the Ecole Nationale Superieure de Beaux Arts of Paris, AS WELL AS a financially rewarding career in the arts (art book publishing, cinema, exhibition curation, art criticism, as well as trade fair organization and marketing).
With my children stateside for college and MY parents aging, I returned to the US, picking Soho first and then Harlem.  I opened a salon gallery in my loft and represented highly acclaimed artists from outside the US – those who were compatriots in culture shock art. I organized a revolutionary series of salon evenings called "Yin-Yang", curated more than 120 exhibitions, wrote extensively and created my own body of work, with exhibits in THE US (NY, Washington, California, Maryland, Arizona, Florida) as well as France, Mexico, Italy and China.
The China connection was another "foot in front of the other" magical moment: for the past 12 years I have been casting my work with the world's largest art foundry (800 qualified foundry staff!) and will soon commence the development of a major exhibition of monumental works in collaboration with the foundry as they convert their current facility to a museum and move to larger quarters outside the city.
Covid provided me with a reminder that I live to travel, to be part of a multi-cultural world, and to be enlivened and inspired by a rich tapestry of visual input and inspired thinkers… and so, vaccination and passport in hand, I am off to the next chapter, seeking a second foothold abroad..punctuated with long stays in China.
As a I can comfortably confirm to myself, I took the most wonderful forks in all the roads on a life of freedom and self realization, and in fact, I am always only halfway there!
Please talk to us about your creative work and career. What should we know?
After many years of studying at the Beaux Arts of Paris, being formed as a sculptor by an amazing group of professional artists, I had to choose a bill-paying activity during my early career. Rather than head towards more lucrative fields of finance and business, I chose to work in the arts so that all the knowledge and experience would accrue to my own work. I began in film working as the only bilingual production assistant in France…then I translated scenarios…joined a French publishing company specializing in facsimile reprints of the most important art anD literary magazines of the century…learned marketing and the role of graphic design..art fair organization…a pot pourri of skillS that has allowed me to be involved and informed about the workings of the world of creativity and the markets that govern them.
Shortly after my return to the US  I had an accident in my studio and was relegated to bed for an extended time. There, I began the series of bronze sculptures (over 150 so far) called BED in which words containing b.e.d. are restated in 3 dimensions…delivering a panoply of mini-theaters of humanity such as Waterbed, Bed and Breakfast, Bedtime, etc… Simultaneously,  I began my portrait series ,including Warrior Women,  in which the inner thoughts of my subjects materialize as elaborate external accoutrements, opening pathways to the soul of my subjects. I have shown worldwide, won many prizes, been acquired for major collections and continue to explore the fascination I have with the material of bronze – its alchemy, its sustainability, its presence through the history of mankind. While I have amassed an impressive resume, cavorted with some of the most interesting and creative people worldwide, it all feels like just a beginning for what I STILL need to say.
You can read more on my website (www.leahpoller.com), enjoy a major article written for "Telephone", see my work as Guest Editor of New Observations (https://static1.squarespace.com/static/5c0adfa7b40b9d1 79f6ed5f8/t/5e2672af5ec2f06b1366c1c3/1579578038535/NO-133-Real-Different-Than-Reality.pdf) …or just call me (917 362-3168) to chat! I promise it won't be boring!!
So, as we mentioned to our audience earlier, you were introduced to us by Barbara Rachko and we really admire them and what they've built. For folks who might not be as familiar, can you tell them a bit about your experience with Barbara.
With whatever hand life dealS– the important part is to maximize the cards. So, in a necessarily pragmatic life, raising 3 children alone, not sacrificing the dream even with a deck missing some of the major cards, I had to use everything all the time,  to forge ahead creatively. Leaving Paris after 22 years and arriving in DC was, after a few short months, clearly wrong for me. But meeting Barbara there was absolutely right. The proof: I was able to present her work in my Soho Gallery  and when we both found ourselves in the frothy foaming art scene of NYC, we got on the boat together and began paddling. The ups and downs for us both were considerable: 9/11 dealt an unthinkable blow when Barbara lost her husband Bryan. My gallery was not strong enough to survive 9/11, the rush to Chelsea and the economic downturn of 2008. But we both grew stronger and more committed, clearer and more convinced of our paths. Our friendship and mutual respect has grown exponentially. We share so much. I have seen Barbara as a beacon, a lighthouse in rough waters, never swerving, constant, on a clear path to renown. In our art, how we express ourselves, we are bound at the hip: We have both withstood all the ism's, the flavors of the day, hype and extravagant lifestyles…that underscored "our time"…and as we emerge from the noise – the clarity rings true. Barbara has always been doing it "Her Way" and it is is perfect….the integrity, veracity, intelligence, perseverance and certitude are the foundations for a now and ever after life and work. Not to mention the singular talent that has lit her way.
Website: www.leahpoller.com
Instagram: #leahpollerart
Linkedin: Leahpoller
Other: Visit my website for videos – surf me on the internet for a wealth of commentary