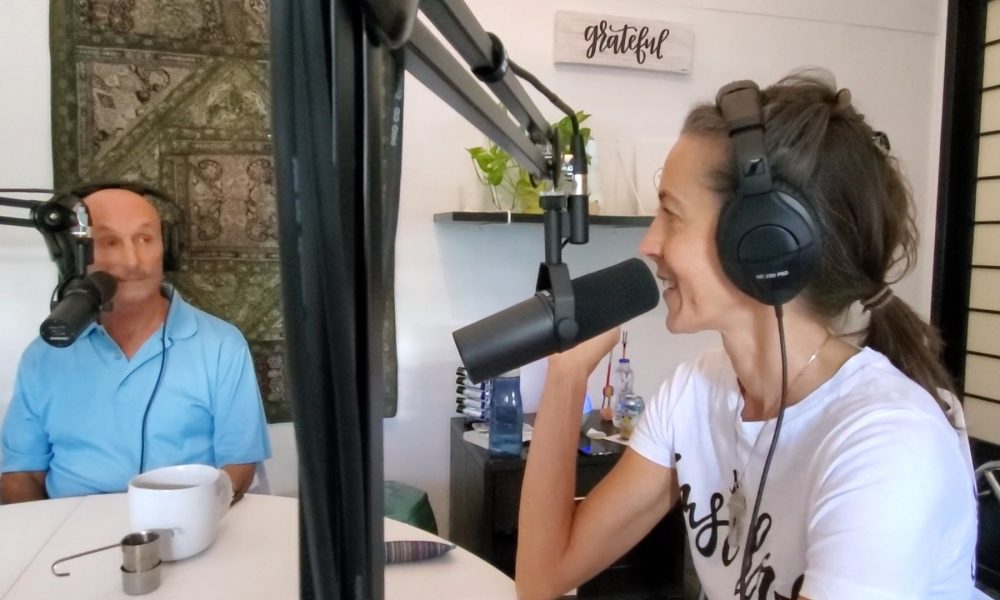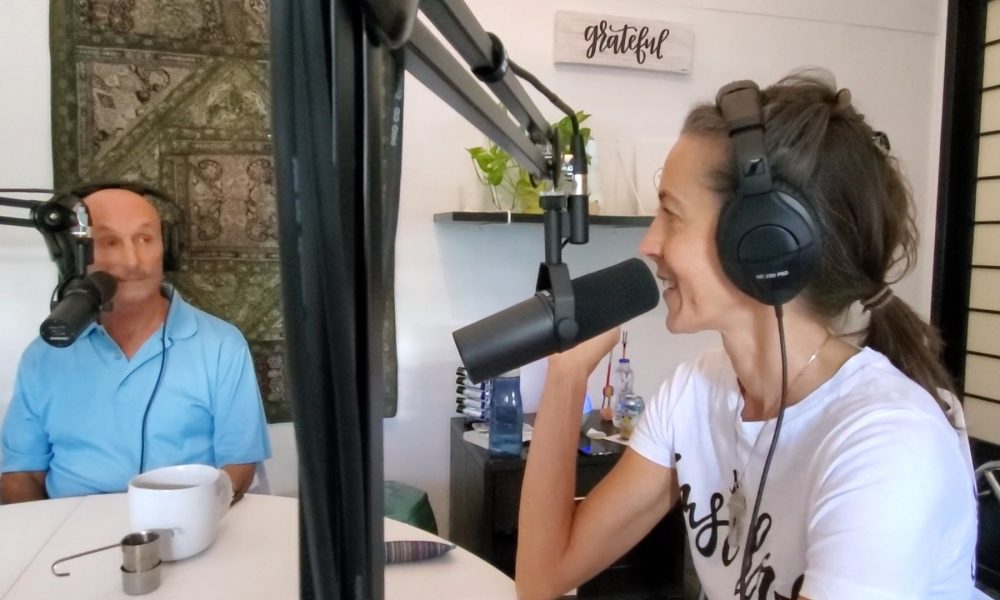 Today we'd like to introduce you to Karin Wolfe.
Karin, before we jump into specific questions about the business, why don't you give us some details about you and your story.
My journey into the energetic healing arts started quite by chance. I was asked to help design and set up a new holistic healing center in Bonita Springs in 2013. I had been researching and dabbling in energy healing for years for myself and family but never thought about making a career out of it. One of the modalities that the center would be offering was Quantum Biofeedback. I had never heard of this before but wanted to learn more about it. I started taking the training courses and I was hooked! I quickly became a Biofeedback Technician. In 2014, I opened my own company, Firefly Within. Since that time, I've further my training and education and am now a Certified Biofeedback Specialist with a Bachelor's degree in Holistic Health Sciences.
Along my journey, I took an interest in essential oils and made that part of my practice as well. I also became interested in Reiki as another form of energy healing. To assist in my learning and hone in on my skills, I began assisting in community Reiki events to share this art with the public. In 2016, I was initiated as a Reiki Master on Mount Shasta in Northern California.
Has it been a smooth road?
Any time that you are starting a new business, there are challenges and successes along the way. At the height of the recession in 2008, I chose to leave a very lucrative job as a Production Director of a high-end interior design firm. I was a single mom with two very young children. The pay was excellent but the hours and demands of the job were draining me emotionally and physically. I wasn't spending enough time with my children and I was constantly tired and stressed. I knew something had to change.
At that time, I had no idea what I wanted to do so I went back to school and earned an MFA degree in Historic Preservation from SCAD. Going back to school after so many years was definitely a challenge but it was one I embraced. At least, I was home for my children and could relax more. During this time, I started to become interested in self-help books and speakers. Along with my intellectual body, I wanted to get my emotions and physical body strong again.
Not having a steady income or any benefits was certainly an eye-opening experience. I never thought I would be the kind of person who could just take a leap of faith and trust that the finances would all work out somehow. There were many scary times when I thought there wouldn't be enough to sustain my family but then a new work opportunity would come my way that made everything work out.
Once I was given the opportunity to study quantum biofeedback and be part of a new holistic wellness center in Bonita Springs, I knew I found my calling. I learned quickly and was fascinated with the world of energy healing. But this was not an easy start either. I was volunteering my time at the wellness center until the business made enough money to pay me. This never materialized. Now, I was faced with starting my own business in, what some would call, a strange modality that not too many people have ever heard of. I set out to find different places where I could hold client sessions and then I had to attract clients.
Once again, it was a slow start that yielded little financial benefits. As my savings dwindled away, I began to doubt whether I could make it on my own. I began to establish a client base but much of my earnings were being paid out to the places where I held the sessions. I always had the thought of seeing clients in my home but I didn't have a separate office space and I knew it would be a big burden on the children to have strangers constantly in their home. Eventually, I didn't have much of a choice and made the leap to begin accepting clients at home.
All the while I was trying to launch Firefly Within, I was continuing my education in quantum biofeedback and in 2018 graduated from International Quantum University of Integrative Medicine with a Bachelor's in Holistic Health Science. I also felt the need to reach more people by offering what I have learned to the public. I started a non-profit, Firefly Within Foundation, to hold free community classes. They include weekly meditations, monthly Reiki shares, pet Reiki, wellness talks, and most recently meditation in high schools and a podcast. All of this was going on while raising my son and daughter who will be graduating from high school in 2020.
Moving my practice to my home was financially a good move but was quite a strain on daily living for my family. I began researching options to build my own home office on my property. It took every ounce of free time and every available dime to complete the project. In June of 2019, after nine months of personally constructing a free-standing building in my backyard, I opened my official home office. It was a labor of love and hard knocks but I had some amazing people step up to help me along the way and now it is a haven and sacred space for myself and my clients.
So let's switch gears a bit and go into the Firefly Within story. Tell us more about the business.
Currently, I run two businesses both of which I am very proud of. One is Firefly Within, LLC. I offer quantum biofeedback, Reiki, essential oils, and wellness coaching. The quantum biofeedback machine I use is the LIFE System. It is a Class 2 medical device in the European Union and is registered in the United State. The capabilities of this machine to detect specific imbalances is incredible and never ceases to amaze me and my clients.
It is an honor to help people in their journey to wellness no matter where they are on their path. My clients include people with depression, anxiety, blood disorders, cancer, back pain, fertility issues, fibromyalgia, Alzheimer's and everything in between. I'm known for my compassion for each client and my ability to listen and use my spiritual guidance to help me in their sessions. Through the unique results of each session and my spiritual guidance, I create specific tools for each client to help them heal their whole body, mind and emotions. Each session is personal and specifically tailored to help the client. I meet them where they are in their journey and provide the coaching for them to take their healing into their own hands. That's where the power lays.  Part of the beauty of this whole process is that it can be done locally or from a distance.  Currently, I have clients all over the world.
The other company is Firefly Within Foundation and was started with the notion that everyone needs to know about stress-relief techniques and energy healing. By starting a 501 (c) 4 Non-Profit Educational Organization I am able to work in the community and spread the knowledge and awareness that we each have the capacity to heal ourselves. It started with providing Reiki shares and then spread to weekly meditations and now we're in the school system and gaining a wider audience with our podcast, The Omega Point. I feel if we educate people on how powerful they are and give them the proper tools, they can take their own healing back in their hands where it belongs. Not to say we don't need doctors. We do. But if we can keep ourselves well or make ourselves well, shouldn't we start there first?
How do you think the industry will change over the next decade?
The next 5-10 years is certainly going to be exciting for alternative ways of healing. More and more people are finding out that conventional allopathic medicine just simply cannot heal everything. They are needing more of a permanent way to heal and that includes holistic methods. I can see the trend really shifting right now just with the clients I have. Most of them have tried all of the conventional methods only to find themselves not getting better or even getting worse.
Basically, they are sick and tired of being sick and tired. Once people understand how easy and safe it is, once properly informed, to heal with natural methods it will be an epidemic of healing like we've never seen before. People are standing up and making their voices heard about the quality of food they receive, the air they breathe and the water they consume. They want healthy choices. They want to be well. They want to live a good long life with a healthy body and mind. Quantum biofeedback and other energy healing modalities are going to be playing a big part in making that dream a reality for many, many people.
Pricing:
Quantum Biofeedback Intake Session 2-2.5 hours $195
Quantum Biofeedback Follow-Up Session 1 hour $95
Special Program Sessions $85 per hour with minumum number of sessions
Contact Info:
Suggest a story: VoyageMIA is built on recommendations from the community; it's how we uncover hidden gems, so if you or someone you know deserves recognition please let us know here.