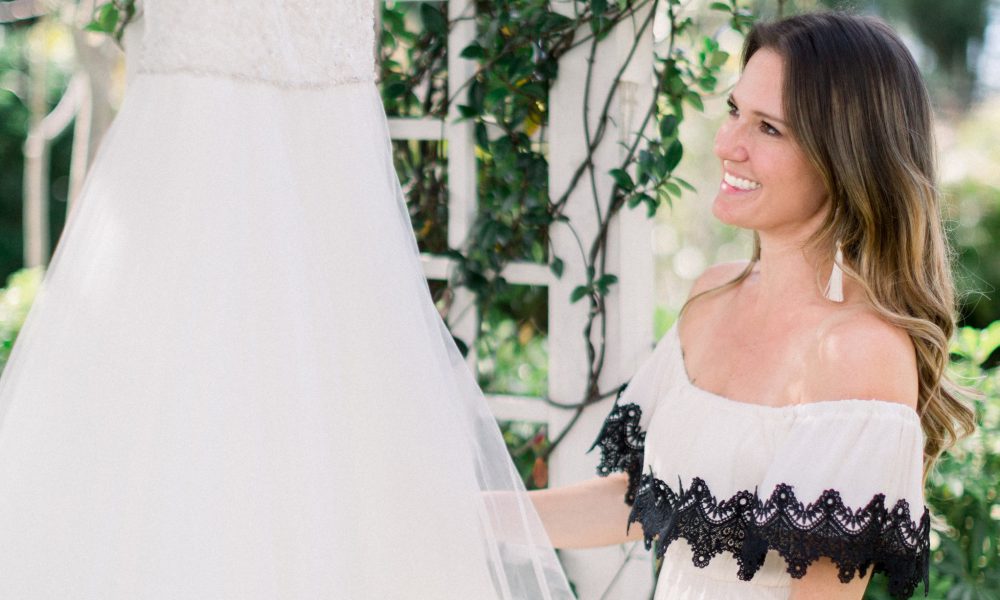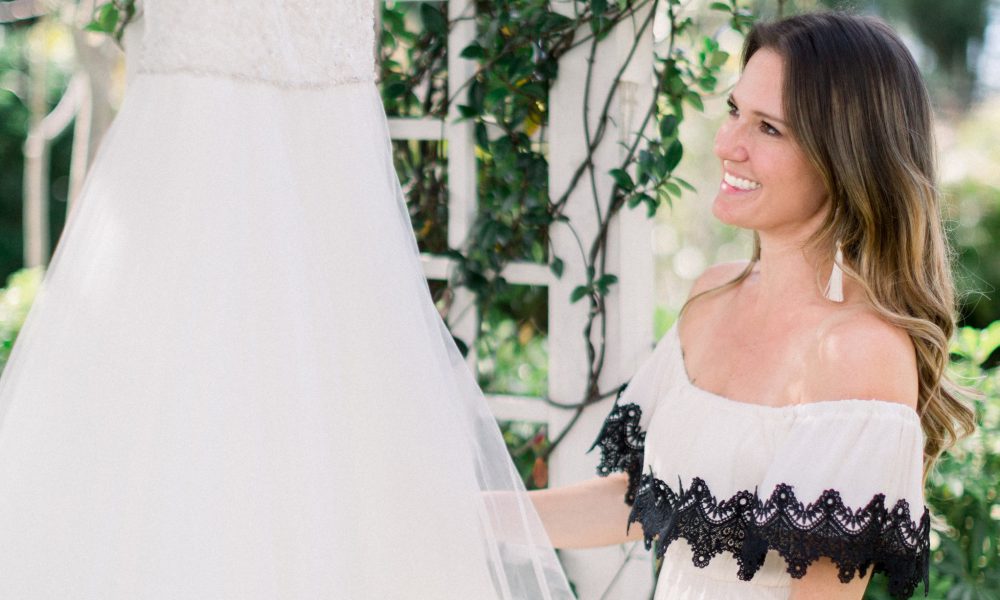 Today we'd like to introduce you to Jaime Lorenzoni.
Jaime, can you briefly walk us through your story – how you started and how you got to where you are today.
My creative journey started in childhood. Design and fashion have always been an influential part of my life. I grew up with the most amazing, creative mom who always encouraged me to dream big, push the limits, and be a good human. From my earliest memories I can remember picnics on the roof, drawing and coloring way outside the lines and being allowed to dress myself… please cue Madonna circa 1989. Now, I was a very little girl, so I was not rocking the full Madonna, but my super cool mom was buying me tights, tutus and mesh gloves, print on print ….. no problem .. I was the luckiest 7-year-old. My love of fashion was cultivated by my grandma who was flawless in every way. She had shoes for days (she is responsible for my current shoe love affair), accessories as far as the eye can see, and the most perfect one of a kind tailored clothing. She was my style icon and is my inspiration to this day.
My mom always said, "do what you love". This statement has impacted me ten-fold and was the driver behind the choice to study interior design in college. I went to college in Pittsburgh and received my BS degree in interior design. Upon graduation, I packed all my belongings into two blue rubber-maid totes and boarded a plane .. final destination .. Hawaii. Hawaii has always been on my bucket list of things to do and while I lived there I worked for an Interior Design Firm that specialized in hospitality and high-end residential homes. Dreamlife, right? Not quite! Because a loaf of bread was almost $5.00 and gas at $6.00 a gallon, I needed a second and third job which consisted of me working as a first mate on a Hawaiian sailing catamaran, plus a concierge butler and maid. If you have never been to Hawaii, you must go. It is a magical, spiritual place.
My love for fashion got the best of me and my creative side was just not fulfilled enough in Hawaii, so I moved again. This time back home to my amazing family in Delaware (yes, Delaware). I started working as a holiday trimmer for one of the largest department stores in the world and was quickly hired as a visual assistant. Delaware was short lived when a promotion arose in Florida. I moved sight unseen to Palm Beach Gardens, Florida twelve years ago. For 10 years I worked in the fashion industry as a Visual Executive where I spent my days styling, dreaming, creating, installing, coordinating, leading while and bringing fashion and fantasy to life.
During this time, I created and launched my bridal accessory line in 2012. This became a new creative outlet that allowed me the privilege to share in a bride's big day all across the globe. I was also moonlighting as a bridesmaid, maid of honor and all-time best wedding guest. I styled, planned, coordinated, DIYed and everything in between to fuel my passion for weddings and brides. Two years ago I took a giant leap and quit my Executive design job to focus 100% of my time on Champagne & GRIT. My hunger for fashion and the unique is what drives me.
Champagne & GRIT is my heart and soul. It is modern, unique and edgy .. the same combination of who I am as a person. My goal is to give that modern, unique bride exactly what she is looking for and cannot find. Black dip dyed veil? I am on it! Magenta ombré cape, I got you. I am truly humbled and blessed each time a bride allows me the privilege to share in their happily ever after. I have the best job ever, hands down!!
We're always bombarded by how great it is to pursue your passion, etc – but we've spoken with enough people to know that it's not always easy. Overall, would you say things have been easy for you?
Smooth? No, I would not consider my journey as smooth. I came to a pivotal moment in life where instead of banging a u-turn, or taking another road, I just said, "I hate this life I am living, let's jump off this cliff." I jumped. I quit my executive job, got a divorce, left my house (which I had gutted and fully renovated), moved (for the third time in 1 year) and went full-time dream chasing. I had been struggling with these choices, agonizing over them and debated on what to do. "Do what you love" just kept ringing in my brain. My amazing mom pushed me to take the leap, have faith, and chase the dream .. sometimes you have to lose everything to gain what you really want.
Once I jumped off the cliff, it was even more terrifying. Even though I had been running my business for 4 years, it was part-time, running in the background, working nights and weekends, every spare moment. I did not have an Instagram, Facebook, website .. NOTHING ..just Etsy. A dream with too many amazing creative designs and not enough time. Once the excitement of "oh my God I just quit my adult job" wore off, I was hit with so many things .. far too many to write. I just started chipping away little by little at the things that I did not know how to do, or the things I didn't have but obviously needed. There were also many days that I was overwhelmed and drowning in fear and doubt, and pretty much every negative "I am not worthy" emotion.
Those days, the only things that got me through were my Mom, my sister and Zoey (my amazing pup). Owning your own business is not for the faint of heart. There were, and still are tears, challenges, sleepless nights and no days off; but the rewards are far greater than I can express in words. The process of designing, creating, sewing and communicating with the client are skills I have mastered and cultivated throughout the years. The social media, website building, networking, selling myself part .. .. now that was an entirely different animal! These aspects of entrepreneurial life were, and still are, the BEAST that haunts me and beats me up from time to time. I am a perfectionist – which is easily one of my best and worst qualities.
For my clients, it is an amazing trait; however, for me as a business owner, it is difficult. I will obsess for hours over the perfect picture for Instagram or what is the lead photo of listing – it can consume me and often my perfectionistic ways get the better of me. I know with my entire being that what I am creating is perfect for the Champagne & GRIT bride, yet I struggle to put myself out there in a market where I am selling myself.
Chances are if you are my bride, we will become best friends. You will tell me your life story and you will love what I create for you. However, my personal introduction to the rest of the world as "Hi, I'm Jaime of Champagne & GRIT. I am an amazing designer and we must work together" .. .. is still difficult for me.
We'd love to hear more about your business.
Champagne & GRIT is bespoke bridal adornments. I design and hand make each piece in my home studio (with the help of my French press and Zoey). Capes, Back Jewelry, Garters, Bridal Belts, Earrings, Necklaces, Veils, and barefoot Sandals are my primary designs; however, I am always chasing and dreaming of that next amazing accessory. I specialize in the more modern, less traditional .. capes, dip-dyed veils and color are what my brides respond to. My goal is to make each bride the best version of themselves on their big day. I love when a bride is bold and daring and pushes the limit on what is 'bridal'. I take such pride in being able to design these unique pieces. Black ombré veils and 20-foot blush capes are just the beginning of what we stand for as a company. My aspiration as a company is to always be on the forefront of fashion, pushing the bridal envelope, creating and dreaming big, bold and modern.
Over the past 6 years, my company has evolved with me. When I started creating accessories, I was making pieces for everyone, traditional bling bridal adornments. As I became more comfortable and confident, I realized that I had to be me. My company had to embody who I was, creating these traditional pieces for brides was not moving my soul. I was not in love with my life and had not quit my former life to not be 100% in love with this new life. A little over a year ago I had created two pieces that moved my soul. One was a choker lace collar cape and the other was a Blush bridal cape with a back jewelry adornment. I was in LOVE with them.
They embodied who I was a designer, as a bride and as a brand. I asked other creatives and people I knew in the industry for feedback and received a pretty much universal 'that is NOT EVER going to sell' response. It was terribly defeating. Thankfully I had a few people in my corner supporting me along with three amazing photographers. Shout out to Oona at Dragonfly Photography, Erica J Photography, and Erica Melissa Photography. These three amazing, talented ladies were willing to take big risks and photograph these pieces, which led to publications, solidifying my dream of making crazy things like 'capes' which are now the hottest 2018 bridal trend.
Looking at my little dream that has turned into my full-time job, I cannot help but be filled with awe and pride. My greatest accomplishment is two-fold. First, that I didn't quit, even when every obstacle in my way seemed impossible to conquer. Second, that I have the honor and privilege to share in one of the most important days of a bride's life. My designs and creations were worthy enough to be worn on their happily ever after. A wedding is a mark in time. It is held sacred with every detail of the day being preserved for generations to come. These photos will be viewed and cherished by her grandchildren. There is magic in that. I hope that one day my pieces will be passed down just like my grandmother passed down her heirloom pieces to me.
What were you like growing up?
Ballet, tap, jazz, ice skating, gymnastics, cheerleading, drawing, redesigning other people's homes, followed by hours of swinging on my swing set, hula hooping (I have one in my car at all times .. just in case), running around catching lightning bugs, swimming in the pool, rollerblading, bike riding, fort building, pretty much anything that involved going at 100 miles an hour. When I wasn't involved in every activity under the sun, I was drawing, playing board or card games with my family. I was a high-octane kid, involved in everything, incredibly curious with a very vivid imagination.
I grew up in a very close extended family, as well as 'family' that my mom adopted along the way. Being surrounded by so many people growing up, as well as being the eldest, I was incredibly outgoing. I had watched my mom be the glue in our family, listening and caring for everyone.. even strangers. I was always amazed that strangers would tell my mother their life stories. I didn't realize growing up that I also had this superpower. I was always the honorary big sister, advice giver, helper and friend to anyone who needed it.
At age 8, I started working as a childcare sitter, as well as pricing thousands of Christmas ornaments. I got paid 2 cents an ornament. I priced these ornaments until I was 19 years old, requested my first raise at age 10 and negotiated the purchase of my first car, a 1991 Mazda Miata at age 16 .. even though I didn't know how to drive a stick shift! My mom taught me the value of working hard for what you want in life at a very young age.
Whether it was a paying job, a test, a ballet performance, I knew that to achieve greatness, I needed to put 100% of myself into it. This hard work ethic also made me a responsible child. I remember having a fun life .. .. but I was NOT breaking any of the rules. I would never have wanted to disappoint my mom, she was, and still is, my hero.
Contact Info:
Image Credit:
Cheryl and Jay Photography, Dragonfly Photography, Erica J Photography, Erica Melissa Photography, Kennith Smith Photography
Getting in touch: VoyageMIA is built on recommendations from the community; it's how we uncover hidden gems, so if you know someone who deserves recognition please let us know here.