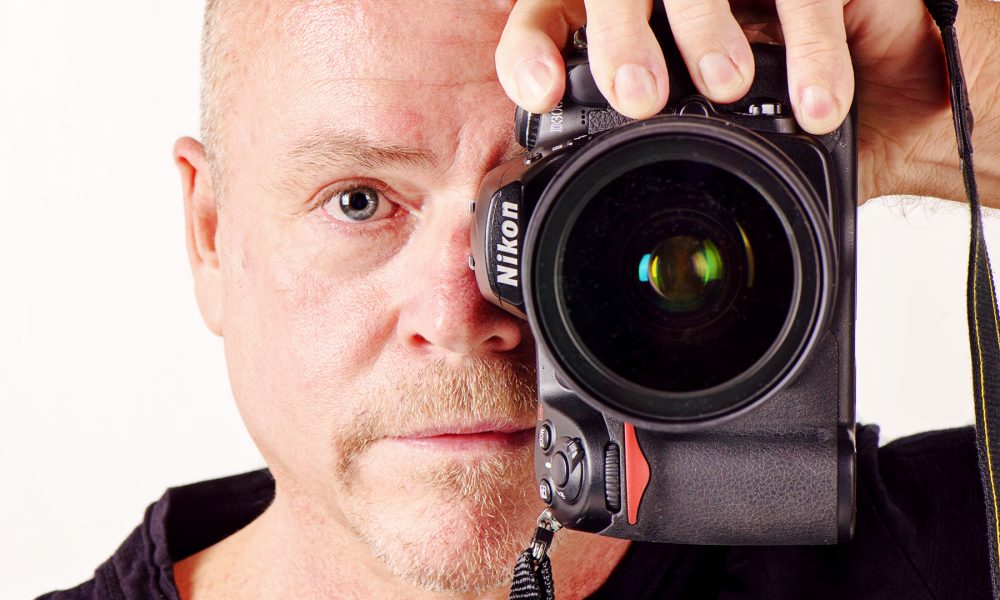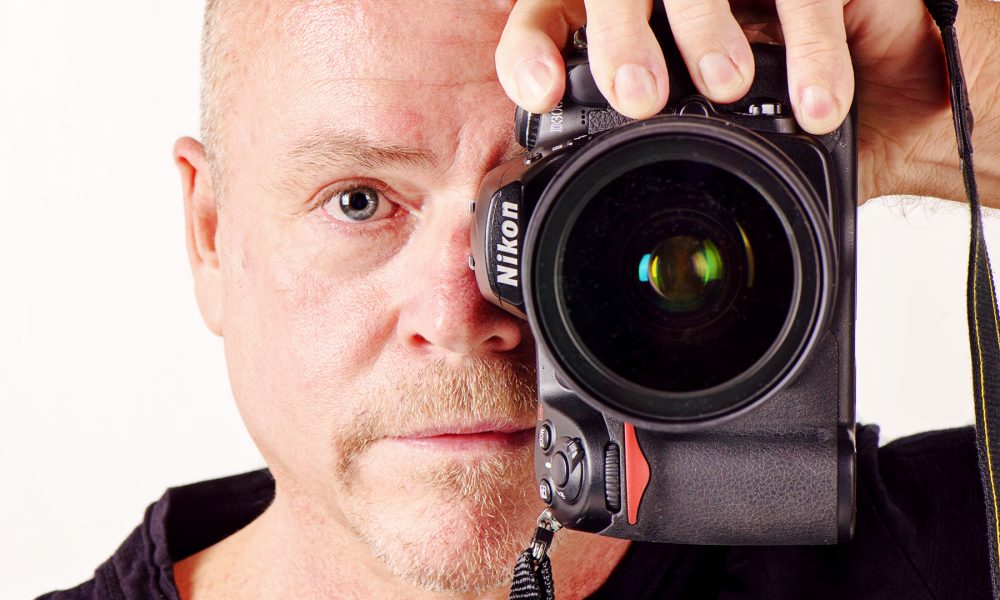 Today we'd like to introduce you to Isaac Sandy.
Isaac, please share your story with us. How did you get to where you are today?
People often ask me, "How did you ever get into this?" Well, I started this journey when I was a kid back in North Carolina. Growing up in a predominantly farming region of the state, there wasn't a lot you had to choose from so you'd have to find things to do remain engaged. As a kid, you were sort of limited to local sports teams or you could join the Cub Scouts, Boy Scouts or 4-H. I opted for the local 4-H club. In those days, you would find an interest area to work on projects such as agriculture, forestry, conservation and so forth. Well, I chose photography!
I was about 10 years old and we didn't have much money back then and my parents bought me my first Kodak Instamatic camera. It was one of those Kodak 110 cameras and it did the trick! I was captivated watching moments in time captured on film and then come to life on a piece of paper. Once, I realized how much enjoyment I took from it, I began photographing just about anything and everything I could. In that first year, in 4-H, I placed first in photography and brought home several awards at the local county level. I was hooked! Of course, after that my artistic ego kicked in and I told myself, "OK! What about next year?" Later that year, my mom and dad realized I had a knack for this and that following Christmas to my surprise they bought me my first "REAL" camera. It was the Minolta SRT 101. Wow! Who knew!
I continued entering more competitions earning recognition at the local, regional and state levels in photography. I was also honored to represent my home state four years running in Eastman Kodak's National 4-H Photography Exhibition held annually in Chicago. I was fortunate to have one of my photographs selected as the cover of the "National 4-H News" magazine. Eventually, my 4-H achievements helped earn my induction into the North Carolina 4-H Honor Club.
While my initial interest in photography began in my youth, there was a long absence of photography from my college days until my late 30's, early 40's. I continued photographing subject matter that I had a personal affinity for, it wasn't until later that my creative yearnings awoke to take up the cause again and pursue photography more seriously. I began to think of ways to reinvent myself and how my art might speak to others.
I traveled quite a bit and began shooting with a much keener awareness of pushing the bar technically to make the photograph have far more visual impact to the viewer. I loved nature and would study locations in advance making notes of how to capture the light, mood, color. I would strive to make visits to a time of year where lighting conditions, weather would each have a different impact in how the photograph would eventually come to life.
After amassing a relatively decent body of work, I was pushed by a colleague to consider taking my work public. I decided to take a leap of faith and apply as an exhibitor at one of South Florida's art festivals. I never thought I stood a chance at getting accepted but was thrilled when I did. Then the heat was on! I had NO CLUE where to start, what needed to be done, or how to do it. I just knew that I was going to have to show up and act like I had been doing these shows for years. Competition at those shows can be fierce. I had to make a niche for myself. I purchased the tent, the walls, set up an online account for sales, had all the artwork printed and ready for hanging. All said and done, I sold half of my art that weekend.
From those early days of gift-giving my art and my then kick-start attending art festivals, I have been privileged to continue my journey exhibiting throughout Florida alongside other notable artists and at a number of highly recognized events.
Has it been a smooth road?
Probably the most difficult transition was the onset of the digital era and moving away from film. Going digital changed the entire landscape of photography as we "thought" we understood it. But if you were to be successful and retain a competitive edge, you had to buckle down, process and retain this emerging technology.
Early on it was all very overwhelming. Having a background in technology made the transition easier for me, however, it was still scary. But looking back, in many ways it was also fun unraveling the mysteries of it all and understanding the bits-and-bytes of things.
Equally difficult was learning how to adjust the countless camera settings to achieve the results you were used to when shooting film. When you're out on a shoot and the light is fading fast on subject matter that could change in a moment's notice, the last thing on your mind is trying to make quick adjustments like histograms, white balance, color balance, noise, sharpening, etc. To be successful, you HAD to understand your camera BEFORE you shoot. Your camera had to become an extension of you and you had to know how to preset that tool so that you'd be ready for those perfect but fleeting moments.
Then there were the challenges of post processing. The days of darkrooms and the traditional technique of burning, dodging, paper selection and so forth was replaced with complex software that you needed to master if you wanted to achieve optimum results and compete. I spent countless hours reading, participating in classes, testing different software, working with fellow artists conceptualizing what worked, what didn't. Of course, being a perfectionist made this part the most difficult. I was rarely pleased with the outcome and would constantly strive to better my post processing workflow of an image by trying out new techniques or software to help cut down on the processing time.
Overall, I wanted to ensure I retained as much of the artistic ownership in creating and overseeing the entire process from creation through to ultimate artistic finish. This way, each piece is considered more of an "original" in the sense it is carefully created and produced by the artist from conception. My fear at the time was that I would spend more time and effort on the technical aspect and process than in being an artist and capturing those beautiful moments in time.
In the end, the struggles paid off. I managed to achieve a good balance and feel that I'm more technically sound across each of these areas having achieved an excellent workflow that works for me. AND, I can continue being an artist at the same time!
We'd love to hear more about your business.
As a part time artist, I divide my time pursuing my love of photograph and working full-time in the corporate world as an I.T. Director within the environmental engineering sector. I'm also a musician having received my Bachelor of Music degree in vocal performance from the University of North Carolina at Greensboro. My musical background spans performances in opera, church and liturgical music, outdoor drama, musical theatre, theme park and cruise ships. I remain passionately engaged in mingling my love of music with the visual art of photography.
I'm fortunate to have had my work collected throughout the United States and Canada, as well as in the public, corporate and private sectors. I'm also thrilled to have had my work exhibited at the Naples Museum of Art, the Naples Art Association, as well as participate alongside other fellow artists at Galerie Jenner, Flagler Arts Technology, ArtServe, and Broward Art Guild, several of which I've received awards. Fine art festivals include Walt Disney World's Festival of the Masters, Polk Museum of Art's Mayfaire By the Lake, Delray Affair, Downtown Orlando Art and Living Expo, Las Olas Fall/Winter Art Festivals, BocaFest, Downtown Delray Art Festival, Coral Springs, and Weston. I've had my work published in Blue Ridge Country, Carolina Country and National 4-H News magazines. Press includes Miami Talent Magazine, NewTimes Broward Edition, WPBT PBS, Times South, Sun-Sentinel Broward Edition and Forums, Naples Daily News, Naples Museum of Art, Naples Florida Weekly and Artists Registry.
I take pride when I know that one of my images has spoken to a person's soul. Whether that be a passage in time, the color or mood of a memory from childhood or a visit somewhere long lost in time, I'm most proud when I can watch that viewer take in the moment translating that to inspiration. At that moment, it doesn't matter to me whether my art is recognized of high artistic merit. It matters what it speaks to the viewer and what awakens inside of them. My purpose has been the pursuit of sharing moments I was privileged to have experience and captured giving a higher meaning to that moment in time. When a viewer steps into that moment with me, I'm most proud.
Is our city a good place to do what you do?
The art scene in South Florida is alive and vibrant with culture. Who wouldn't love it here! And our incredible warm weather throughout the winter months brings visitors to the area constantly. Whether you're established or a new, emerging artist to the scene, there are countless opportunities to exhibit and sell your art. I would encourage checking out cultural arts opportunities throughout the tri-county areas such as the Broward Cultural Arts Division, which lists call to artists, arts news, arts opportunities and more.
Contact Info:
Getting in touch: VoyageMIA is built on recommendations from the community; it's how we uncover hidden gems, so if you know someone who deserves recognition please let us know here.