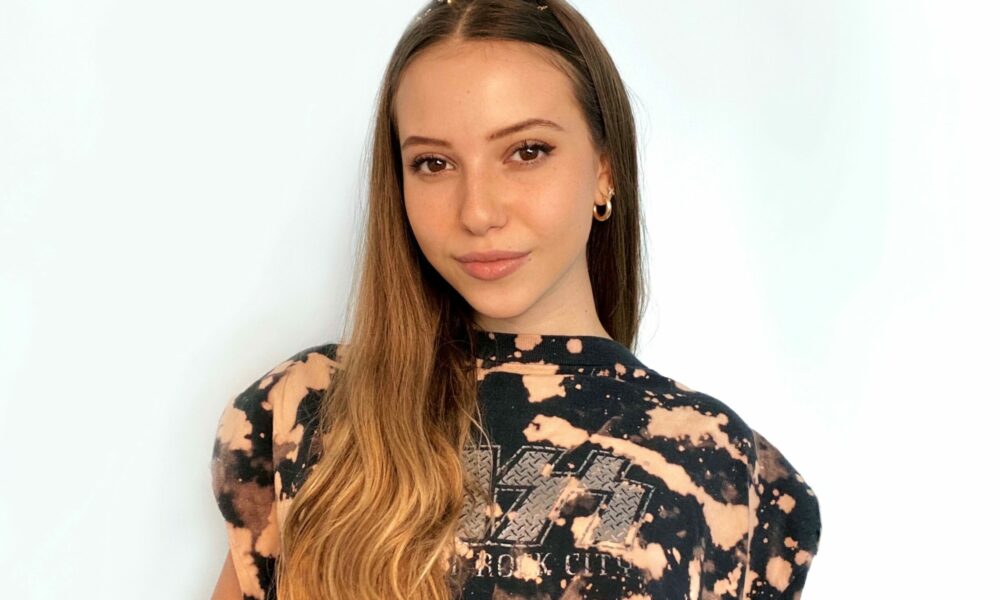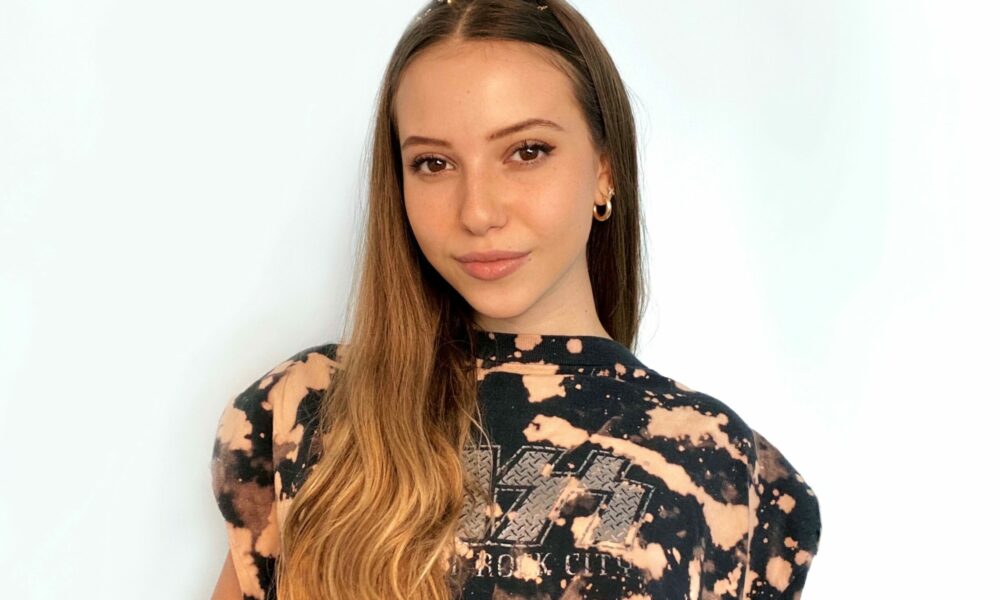 Today, we'd like to introduce you to Gabriela Akel. Gabriela was introduced to us by the one and only Valeria Bartolini.
Gabriela , thank you so much for joining us today. We'd love for you to bring our readers up to speed – can you introduce yourself and share your story?
On October 8th, 2000, I was born in Sao Paulo, Brazil, when time leaped forward one hour at midnight. As the seed of two parents who worked commerce and business jobs, I hopped around South America and the Caribbean with them. We went from São Paulo to Uruguay, to the Dominican Republic, and back to São Paulo. Although each place brushed off its familiar spirit on me, I spent a significant portion of my life in Brazil, where my entire family still lives. From a very young age, I was obsessed with keeping my hands busy. My mother received a curious phone call from the daycare when I was about a year and a half old explaining that I wasn't allowing other children to play with me in the small, plastic, pretend kitchen they had. That I would hog the sand molds in that small corner and play by myself all day long- shaping sand into different objects, decorating them with leaves and rocks, enchanted by my little world.
From that day on, my natural obsession with handcraft grew. At six years old, I began calling myself an artist – genuinely believing that I had my very own practice. I even dubbed my bedroom my "atelier" and asked everyone in the household to abide by it. My family had no artists, but my parents were art fanatics and entertained this childhood dream. As a kid, I played by making things: I hand sewed clothes for my teddy bears out of fabric scraps, made food for my dolls out of air-dry clay and markers. I painted on rocks, boxes, and canvases made birthday gifts for my family and friends. Made jewelry, accessories, drawings, paintings, anything.
I took pride in the Portuguese words "Eu que fiz" or in English- "I did it myself." At a certain point, when I was nine or ten, I felt like I had a superpower. That if there was something I wanted, I could find a way to make it myself. I treasured having an idea in my head and slowly seeing it turn into real-life through my very own hands.
Fast forward a few years when I turned thirteen, my parents' divorce resulted in my mother moving away alone to the United States with my brother and me. I attended an arts magnet high school called New World School of the Arts, where I cultivated my love and technical skills for fine arts. Surrounded by people that shared that "superpower" with me, I spent four years of intense training in figure drawing, sculpture, painting, and graphic design. Towards the end, my work suddenly began to shift into textiles and soft sculptures. Following the intense high school training I had, I continued my education at Parsons School of Design in New York City, where I'm now finishing my last two years of my Bachelor of Fine Arts in Fashion Design.
Please talk to us about your creative work and career. What should we know?
Today my work is a culmination of all my experiences. Places I've lived in, people I've met, and predominantly my foundation in Brazil; it's how I like to see the world. After immigrating to the United States, I lost touch with the feeling of home. I didn't feel like I belonged in the US, but I no longer felt at home in Brazil. When I left, It was like my life there halted in time while everyone else's kept going. So, my process and design revolve around solving this enigma of "home" by bringing the sweet nostalgic mood out of my mind into the physical world. It's how I like to have a conversation with my audience and let them engage with my work. Whether it's because they think my designs look beautiful on the body or because it makes them feel this particular feeling I'm trying to convey. For anyone interested, I regularly update my Instagram platform @gabriela.akel with process work and my designs. In addition to the ongoing practice that I've been maturing in university, I co-founded an e-commerce retail platform with one of my dearests childhood friends during the pandemic. Scellan Terr, which launches end of 2021, is by far my proudest project. It focuses on "hidden gems" by bringing accessories and garments from small, responsible designers in Brazil to an audience in the United States. All while advancing the United Nations' sustainable development goals through the promotion of conscious consumer consumption. We intend to expand to the rest of the world and create a gallery-like system where consumers can shop for beautiful, sustainable items that are not easily accessible. In addition, we value transparency and ethics to educate our consumers about what they're buying, where it comes from, and who made it.
Valeria Bartolini has been a great friend to us and I know you've got a great relationship as well. Maybe you can tell our audience a bit about Valeria and your experience with them.
Believe it or not, I've known Valeria for eight years now. We met in 2013 when I had just arrived in Miami from São Paulo. At the time, Valeria was working at a salon a few minutes away from where I used to live. When I first showed up at the salon, she was just nineteen years old and had bright blue hair. As a thirteen-year-old girl, I remember thinking that was the absolute coolest thing ever. From that day on, I only trusted Valeria with my hair; she did all my haircuts, and eventually, when I ventured into color, she did that as well.
What struck me most about Valeria is that she treats hairstyling like a craft. She's serious yet passionate about her work. Valeria is an artist, and hair is her medium. She's grown so much in the past few years and indeed became a master in her field. Valeria always took on the craziest challenges. I've shown up to her in these eight years wanting colorful highlights, a complete platinum blonde look, long hair, short hair, bangs, and balayage. You name it; she can do it.
Over time she would switch salons, trying to find a place that would fit her values, and as a huge fan of her work wherever she'd go, I'd follow. After a few years of knowing Valeria, I began to trust her completely. I would show up to a hair appointment, show her pictures I was inspired by, and say, "do your thing," and 100% of the time, she would come out with the best results. I think it's important to understand that like any master in their field, she knows what works best for each of her clients – so I highly recommend taking her professional advice. Another essential thing to note about Via is that she cares about her clients, always recommending the best hair products for aftercare and maintenance of her work. Thankfully, we've worked up to a point where I only need 2-3 hair appointments a year. And in between, my hair is always looking flawless.
Valeria is the best to be around, and over time, we've become great friends. She's someone whose work ethic and outcome I genuinely admire, and I highly suggest taking a look at her page on Instagram, where she shares all of her lovely creations. I've now had appointments with her in New York City and Miami, and I continually recommend her to absolutely everyone.
Website: www.scellan.com
Instagram: instagram.com/gabriela.akel
Linkedin: Gabriela-Akel
Image Credits
Model for last two photographs: Valeria De La Maza