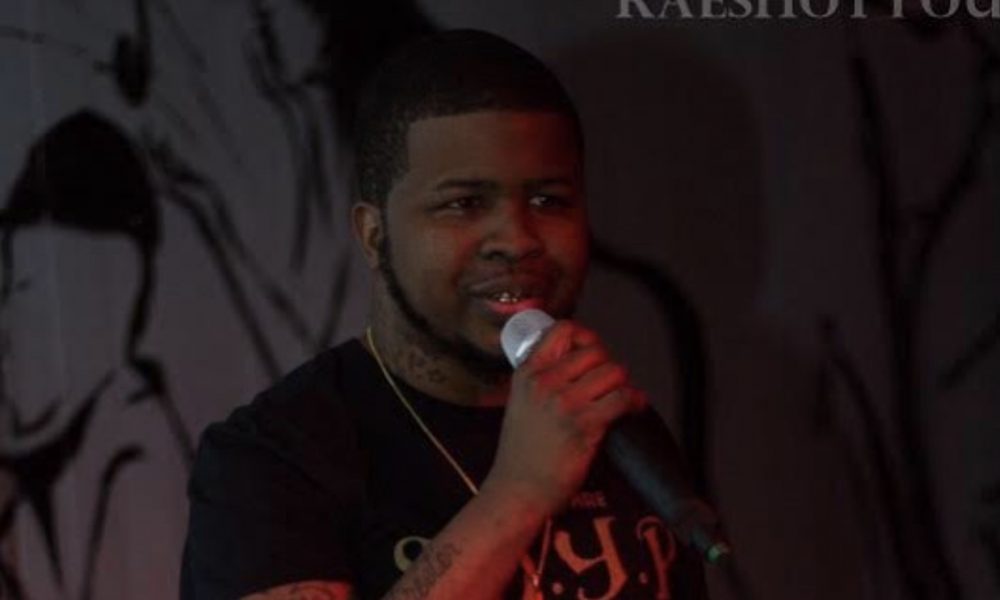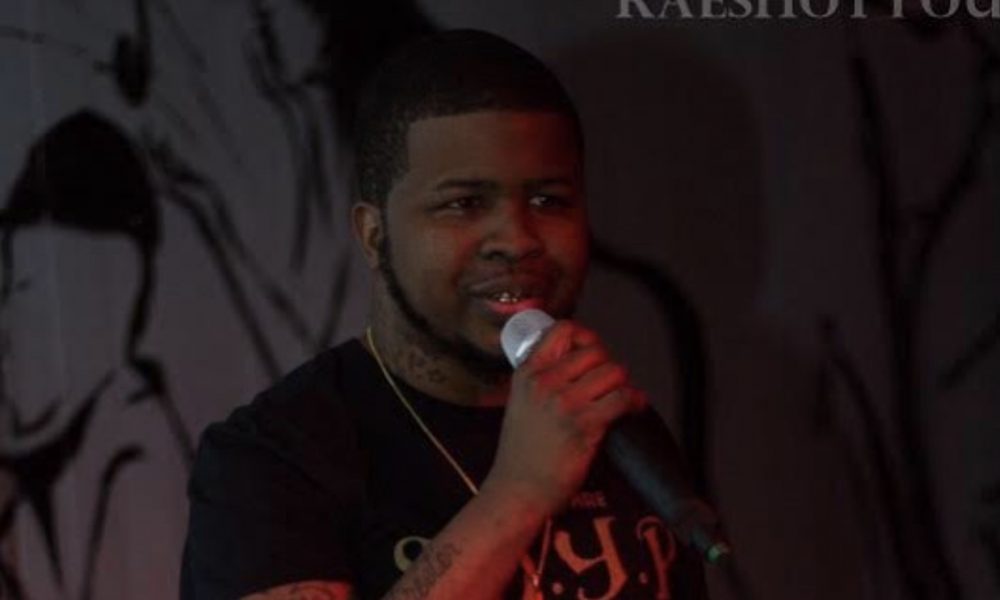 Today we'd like to introduce you to Devin D. Streeter.
Devin, can you briefly walk us through your story – how you started and how you got to where you are today.
Before I started S.D.Y.P The Movement, I was just an Author, Poet, Spoken Word Artist, & Entrepreneur. But my goal had always been the same to make a difference in the world we live in today. One day I thought of coming up with this movement that represented who I was as a person; but I was like S.D.Y.P can't stand for my stage name. It has to be something the world can represent or stand for so I came up with the meaning "Success, Determination, Youth, & Prosperity. And I wanted to imprint this into the universe, so for about a year I supported others and observed others then reached out to them asking them to be apart of S.D.Y.P The Movement. All they had to do was rep & use the hashtag #SDYP as they continued their journey in music, film, radio hosting, &, etc., Every month I would pick one of the hardest working individuals & get them an interview or put them on a site and I would pay it out of my own pocket.
These media & radio personnel found out I was doing everything out of pocket and they started doing things for free for me and my Movement. The movement began to grow and I was building a larger network with more resources across the globe. I had people asking me to manage them and we slowly started offering Label & management services. I remember getting evicted behind getting hundreds of shirts. But I found myself getting overwhelmed and doing too many things at once so I took a few steps back and I said let me take a few steps back and focus on one thing that's more cost effective. On top of it, so many people were comparing my grind to Jay Z & Diddy; that was when I started studying the music business for about a year or two while mentoring artists. Around about 2017 I started having direct deals with DSP &. Content ID Services (I.E: iTunes, Apple Music, Audible Magic, Spotify, Shazam, Deezer &, etc ). So for over the past two years, I've been revamping and organizing the Company before I take the Company public. We now are a full service & Global Music Distribution, Music Publishing Administration Company, Mentorship & Management Company. It's a great feeling now to see how far I've come and to see us now giving Artists, Labels, Managers, & Potential Distributors the tools they need to build their music empire.
Great, so let's dig a little deeper into the story – has it been an easy path overall and if not, what were the challenges you've had to overcome?
Man nowhere near smooth; you have to have a vision & most of all you have to believe to not get discouraged. Like I said previously, I've been evicted behind pushing this company, I've been accused of scamming because people couldn't comprehend what I was trying to do. Like who would believe an African American Black Male would be thinking this big and as big as the Major Labels. And on top of it all, I'm doing it all with no funding. Every dime I get goes into this Company. I've put blood, sweat, tears, and pain into this Company. I've lost so many people close to me while on this journey and it all started with one of my biggest supporters: my grandma " Dorothy Streeter "; she believed in it before I founded it in 2013; most of all she believed in me . Man if I told you everything I would be writing a novel so I'll stop & say it's been nowhere near smooth but it's most definitely worth it.
Please tell us about your business.
Well, I'm a husband, a father, a man of God, a poet, author, a spoken word artist, an entrepreneur, a business mogul, and a mentor to many, S.D.Y.P The Movement is a multi-faceted corporation. We plan to imprint the initials " S.D.Y.P " ( Meaning Success, Determination, Youth, and Prosperity) on the world through our words, our daily lives, our images, our ambitions, our success stories, our determination, our outreach to the youth, our prosperity, and our dreams. We want to show the world that anything is possible as long as you strive for it and that it's never too early or too late to chase your dreams .I'm most proud of getting to the point where have a group of people that believe in my vision and are pushing my vision as if it's their own . What sets me apart from others; well I just wanna see everyone win, I want to make a difference, and I genuinely care for people. Oh yeah, can't forget about my passion behind this. Most of all it's not about the money for me I just need the funds to make it happen and to impact the world.
Do you look back particularly fondly on any memories from childhood?
Man, I have quite a few but I' ma give you two. As a child I went through a lot; you really can't imagine the pain & hurt I've been through, but my Grandmother she would always tell me : grandson, everything's gonna be ok. Not many know this besides one of my exes by the name of Brittany back then I was going to run away. But I called my grandma and I didn't tell her what was on my mind exactly ,but she told me everything was gonna be ok. And honestly anytime I'm going through it; that's all I can hear is her saying " it's gonna be an ok grandson ". Now the other one was in high-school; not sure if you heard but at Miramar High I was the dude from dade that sold everything ( Hot Dogs, Salads, snacks, candy, poems, man I even sharpened ya pencil for a Quarter on exam weeks ) but I had an assistant manager collecting Money for me and about 10 freshmen selling for me . I even handed out contracts that I wrote. But In one week I had a dude that was selling for me; he got caught selling in P.E and the coach took it from him, then came and told me : such & such selling for you cuz he snitched on me and he left the money in the box. Also, he had left a bag in a classroom and some random student that became a friend sold mostly everything in the class and brought me the bag with the money. I checked the inventory she didn't steal anything. So I cherish this moment cuz I was respected and man now, that I look back I was running a legit business in high school; btw you know I had to fire dude. So that felt good too lol.
Pricing:
Unlimited Music Distribution Starting at $30
Mentorship & Management starting at $300
Music Publishing Administration starting at $25
Contact Info:
Suggest a story: VoyageMIA is built on recommendations from the community; it's how we uncover hidden gems, so if you or someone you know deserves recognition please let us know here.