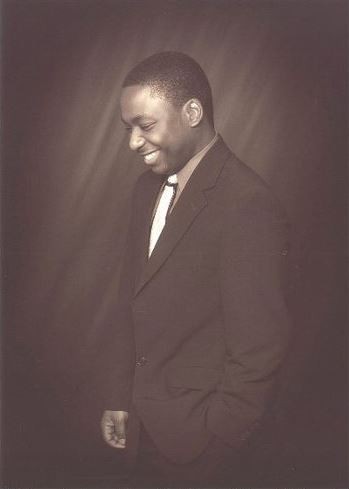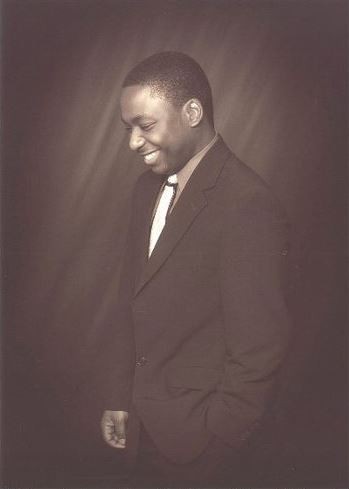 Today, we'd like to introduce you to Damian Z. Evans. Damian was introduced to us by the one and only Veronica Mackey.
Damian, thank you so much for joining us today. We'd love for you to bring our readers up to speed – can you introduce yourself and share your story?
My journey ultimately started when I moved to Savannah, GA from Atlanta, GA and attended Savannah State University in 2008. While attending Savannah State I developed skills that I apply to this very day. The first two skills came as a bundle, "Commitment" and your "Why." At this time, I was 19 years old with a 9-month-old baby daughter in a new city as a Freshman in college. To support myself and my daughter, I worked two jobs while being enrolled full time at Savannah State. I literally would leave class in the afternoon then go to work until nighttime. Afterwards, I switched clothes in the bathroom of my first job to work the nightshift at my second job. In the morning after my nightshift ended, I'd change clothes in my dorm with just enough time to attend class. I can still remember the vision of my peers on campus walking to class from a nice night of sleep in their dorms. Meanwhile, I'm just pulling up from working overnight rushing to change clothes for class. Looking back, I realize that vision served a purpose. It showed me how far I was willing to go to provide for my daughter and still complete college to provide a better life for her. Thus, the "Why" was connected to the "Commitment". When you mix the two, you'll do things others cannot fathom……. then you will begin to obtain things others cannot.
After graduating from college Cum Laude and moving back to Atlanta, the real world waited to welcome me with closed arms. As a new graduate I sent over 200 applications to various jobs in my field and received back no answer. Confused at how I finally had a degreewith no job offers didn't sit well with me and I soon began walking around Atlanta knocking on company doors. To my surprise, an individual whom I went to college answered one of these doors. After chatting with him a bit, I found myself on the set of a television show for the TvOne network entitled, "The Rickey Smiley Show." I assisted the production company with building the set all the way to the conclusion of season 1. I came across so many stars and great staff members that I felt a high sense of euphoria. At this point, the bug of film had officially bit me.
One day while working in the office of a movie with very notable A-list names featured, I began to see Executives coming in and out of the offices. They felt so important…..maybe because they had their own offices or maybe because they never spoke much, but nonetheless you could feel their energy in the office. At that very moment I looked down at the movie script on my table for this production. I thought to myself, this is the reason we're all here. Everyone was hired because of this script. I need to write one.
In this industry it's very easy to get pigeonholed into a position everyone knows you for. In order to return as some sort of Creative Executive Hybrid, I had to exit from the industry in order to focus on researching what it took to become this new person. For the next three years, I listened to every podcast, interview, and audio book I could get my hands on. I read articles, researched movie deals, researched film contracts, and read court battles on deals that went wrong. This was all so I knew what I was getting into and how to know if a good deal presented itself to me. Business was just as important as the Art. Afterall….It's the Film Business.
After writing three scripts and studying the business, I decided it was time to jump in the deep end of the pool……Hollywood. After booking my plane ticket one year in advance, I ended up in Burbank California. As soon as the plane landed, I immediately began knocking on the doors of production companies that same day. As the days went by, I took meetings and pitched like there was no tomorrow. It got so hectic for me, I had to reschedule my return flight to take more meetings. Again, when the "Why" meets "Commitment," you'll do things beyond your comfort zone.
Returning with a plethora of knowledge from meetings in California, I decided to establish a base here in Atlanta, GA. From a business perspective I saw an opportunity for the entire state of Georgia. The state of Georgia has incredible tax incentives and lower cost of living, but there's no opportunity for Creatives thus creating a lack of Georgia-bred Executives and or Producers. I had associates in Georgia who were fellow Creatives, and they would discuss whose couch they would sleep on if they could make it to California. But if they made it to California, they would just end up back in Georgia to shoot the film. THIS WAS ENTIRELY BACKWARDS, and I created Reel Change Productions to help solve that issue and give opportunities to the Creative. I began to network in Atlanta for a couple years relentlessly. I met people and became familiar with individuals who focused on investments, investors, and content.
Today, I'm the CEO of Reel Change Productions located in Atlanta, which is also partnered with various production companies and equity groups within Georgia, LA and several other International areas. By creating and or funding projects in Georgia, Reel Change Productions will not only have a bigger share in the revenue stream of the Films produced, but also recoup on the back-end along with investors. As a result, Reel Change will continue to re-invest money back into more promising projects by filmmakers. As of this year, we have started to facilitate conversations on multi-million investments into Reel Change Productions and its partners. Right now, would be a great time to get involved if any investor is interested. I can be reached at any time through my website for those conversations.
Let's talk about your work and career – what else should we know?
The main difference between me and other creatives is that I balance business and creative equally. You can't have a good business with boring content. You can't have good content with poor business tactics, because you won't find investors. So, trying to find the balance between both is very important and I'm becoming the living embodiment of that in Atlanta. Every day I take multiple phone calls from prospective investors and negotiate terms, communicate to creatives looking for funding, get updates from the equity group I work with, and take zoom calls with major distribution entities looking to partner. This is every single day and I love it! When you find your passion, you'll never work a day in your life, and it couldn't be more true. The unique thing about my position is that I've been in the creative's shoes before, so I understand what they're feeling and what they're going through. Now that I'm on the Executive side of the table, I'm able to guide creatives to where they need to be in order to make investors happy. Most investors have never been a creative and most creatives have never been an investor.  I've been both, so that makes me a bit of a unicorn to be in my current position.
Veronica Mackey and Konnectory LLC & Perfect Pitch have been great to us and I know you've got a great relationship with them as well. Maybe you can tell our audience a bit about Veronica and Konnectory LLC & Perfect Pitch and your experience with them.
I absolutely loved working with Veronica and pitching at the Perfect Pitch business competition. The experience was amazing because the environment was friendly and supportive. Everyone there was interested in what the next person was doing and even shared some advice. When it came to pitching to the investors, we all did the best we could and received our feedback.
Veronica had amazing energy at the event. To be honest, she had a motherly vibe to her as everyone was nervous before the pitch. When she arrived, she greeted everyone and made sure all attendees felt comfortable no matter who you were. I remember and appreciate that. Veronica was just being herself, but I took note of that.
Winning 1st place did a lot for me at the event and even years after that. At the event, I was able to setup meetings with the judges/investors and secure investment opportunities. I was also able to use the award as leverage when speaking to future investors. The event is very important for startup founders as it establishes future relationships, provide funding opportunities, and creates the opportunity for them to be seen. You need visibility and opportunity. Also, if you feel like you're not ready, take the jump and test yourself. You might be surprised at the results like I was.
Website: www.ReelChangeProductions.com