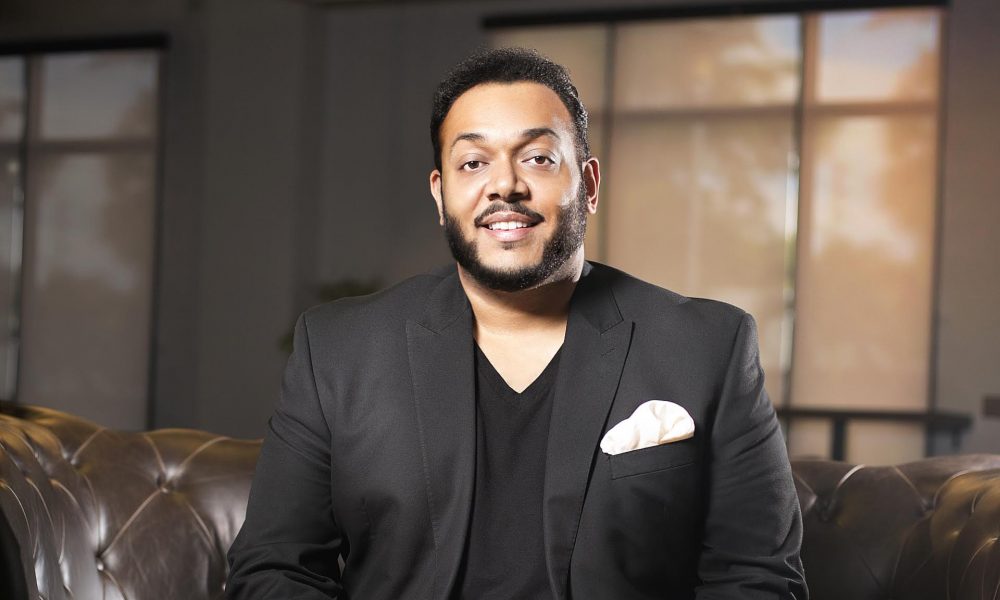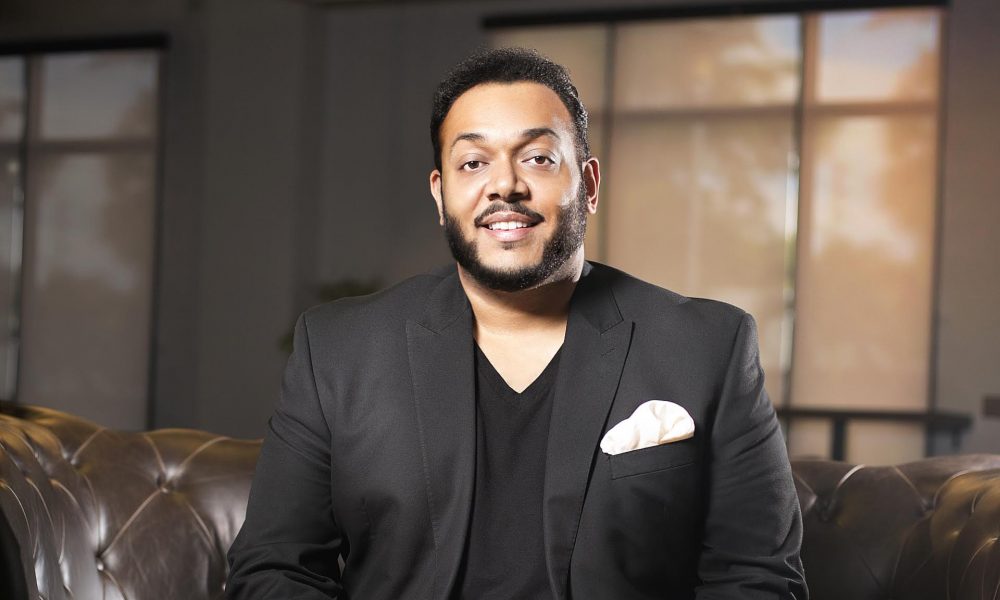 Today we'd like to introduce you to Brian Jacob.
Brian and Dhiraj Thareja, founders of the concept often get asked, "What is Collective Ventures?" Brian shares, "We're an Innovation center with 20 unique Creative & Technology companies, a Startup Incubator & Investment Firm, and a Community Co-working Cafe nestled in a 7000-sq. ft. space on Broward and Federal – specifically in the Waverly Condominium building." He goes on to say, "The desire is to help build your business!" By combining those elements under one roof, they believe they've created a great space and energy to collaborate and make amazing things happen! "Cafes & Breweries are the new garages where startups are founded" Brian continued." "Some of the best businesses have started out as sketches on a cafe napkin."
The idea was born out of frustration at the inefficient and haphazard way, he and other entrepreneurs in his circle went about getting outsourced work done. It occurred to him that having a curated roster of quality talent in the different functional areas of a business would solve a real problem many entrepreneurs were having. When Brian mentioned the idea to his business partner Raj, he was intrigued. "We already had grown a strong list of vendors and built meaningful relationships with them over the last few years." Raj continued, "Why not put them all together and work like a full service agency?" In addition, they had started investing in a few of the companies that came to their Manhattan or Ft. Lauderdale offices of their Creative Digital Agency, DB Collective. So it was a natural, organic progression of things they were already doing. In addition, DB Collective had been providing enterprise level software, mobile application development, and creative services for companies like The United Nations, AT&T, The NHL, Forbes, Memorial Hospital, and many more small to large businesses. "Our partners & vendors could assist with their specific expertise, while growing their own portfolio and experience with high level clientele."
The founders started the business planning and the journey begun at the end of 2015. They spent time scouting locations and in June of 2016, they had finalized their search and moved into their new home. They spent about 4 months building the space out and were ready to go January of 2017. Now that they are here, the intent is to help the community build business and invest in more amazing new startups that plan to impact many people. They are actively seeking companies to vet and invest in. Their startup team has been growing and researching many pitches a week.
So, how does one get involved in using Collective Ventures for a business service or to get an investment? Learning what components are there is the first part of the journey.
The Creative & Tech Innovation Center is the home of 20 unique companies specifically chosen to help the average business. They are: The Creative Agency, Web & Mobile Development, Startup Advisor, Startup Incubator (5 Million to invest in each location), Accountant, Lawyer, SEO Firm, Adwords/PPC Firm, PR Firm, Photographer, Videographer/Media Agency, Content Writer, Lead Generation Firm, Email Marketer, Social Media Firm and Staffing Agency.
They also have 70 seats inside and 40 seats outside that will act like a free co-working space, with an added Cafe serving the best coffee from their roasting partner Switchbox Coffee. With high speed internet, printers and 7 amazing conference rooms for rent, clients will feel like they get the best service. If there has been a career change and a need to have a location to built that new business, this is a great resource.
Finally, there is a Startup Incubator. Brian tells many of the entrepreneurs he meets that each startup must have 5 things. "A solution to a problem, knowledge, experience, courage and financing. All 5 make the perfect grouping to execute the dream. But, if a few of those variables are missing, there is help from the Startup Collective. Collective Ventures can be a talented, connected and financially secure co-founder." They have since invested in 13 companies and continue to get 20-30 pitches each week.
With plans to create Collective Ventures locations in Hollywood, Del Ray, West Palm Beach, Tampa and Orlando before leaving to other states, they believe they will have amazing impact in the nurturing and growth of the startup culture in Florida.
Has it been a smooth road?
Time has been a struggle. Everyone wants everything done yesterday. So, opening up our cafe took a year longer than we had wanted.
Bringing in the right members took a bit longer, simply because this concept is so novel. We've had to re-adjust the vetting process to ensure we have the most capable and amazing members. We put others first always… and we want members who subscribe to that way of thinking.
So let's switch gears a bit and go into the Collective Ventures story. Tell us more about the business.
Our primary business is DB Collective, a Creative Digital Agency. We provide software solution for Small to medium size companies, and Fortune 500/Fortune 100 businesses as well. Our combined experience in consulting, development, marketing and creative has helped over 150 businesses.
Since 2001, the founders of DB Collective have been consulting and providing business and marketing strategy for some of the most amazing companies in the world. Our Creative Digital Agency, currently a collective of 42 entrepreneurs, designers, developers and thinkers helps think for you,
We focus on creatively-driven branding, emotionally-connecting advertising, and robust web/software/app development. We've helped many amazing companies like Mercedes Benz, AT&T, the NHL, the United Nations, Memorial Hospital, Brickell Jewelers, Island City Traders, South Beach Seafood Fest, Forbes, State Farm, Ford, Moet & Chandon, Polo Ralph Lauren and more.
Our objective is to help you grow on all touch points. Whether it's thinking through a new process, attracting new customers, creating a better social presence, or building a product or service, we'll help you attain your goals. And, more than 15 Fortune 100 & 500 Companies. To see more of our work visit us at www.dbcollective.co.
How do you think the industry will change over the next decade?
Creating an amazing culture and fostering growth by mentoring and helping your team. It is very important to success.
My Four Pillars of Professional and Personal Success are:
Care
Teach
Recognize
Defend
Care: If we put others first, our clients win. If I take care for my team, my team cares for my clients. It's simple. Care about what you say to your clients, and what you do for them. Don't just tell them what they need to hear, tell them what they need to do for success to happen.
Teach: Everyone in our company is taught to teach. The rising tide raises all ships. At some point we all learn from each other, and continue to get better at all things. If you've been mentored, pass it on.
Recognize: We support each other, but mentorship is a big deal. But if people, places, books, or events shape you, make sure to recognize them. If you do, you honor it's effectiveness, and you set up other opportunities for those things to help shape other lives.
Defend & Define: Defend your point and define it. But do it with facts. Defend the people you care about in public. Even if they are wrong, you can have an opportunity to define it to them in private. Defend the character of your team. They are there for a reason.
If you care enough, you'll get taught to grow because you are valued. If you've been taught, you'll teach others. You'll recognize those that have helped you climb and you will defend and define those relationships, those ethics. And you would only do these things because you care… it's an amazing cycle.
Pricing:
Our services range between $50-$500 an hour for creative to software development.
Contact Info:
Address: 100 N Federal Highway Unit C4
Ft. Lauderdale, FL 33301
Website: www.collectiveventures.org
Phone: (888) 233-2383
Email: brian@collectiveventures.org

Image Credit:
Collective Ventures
Getting in touch: VoyageMIA is built on recommendations from the community; it's how we uncover hidden gems, so if you know someone who deserves recognition please let us know here.