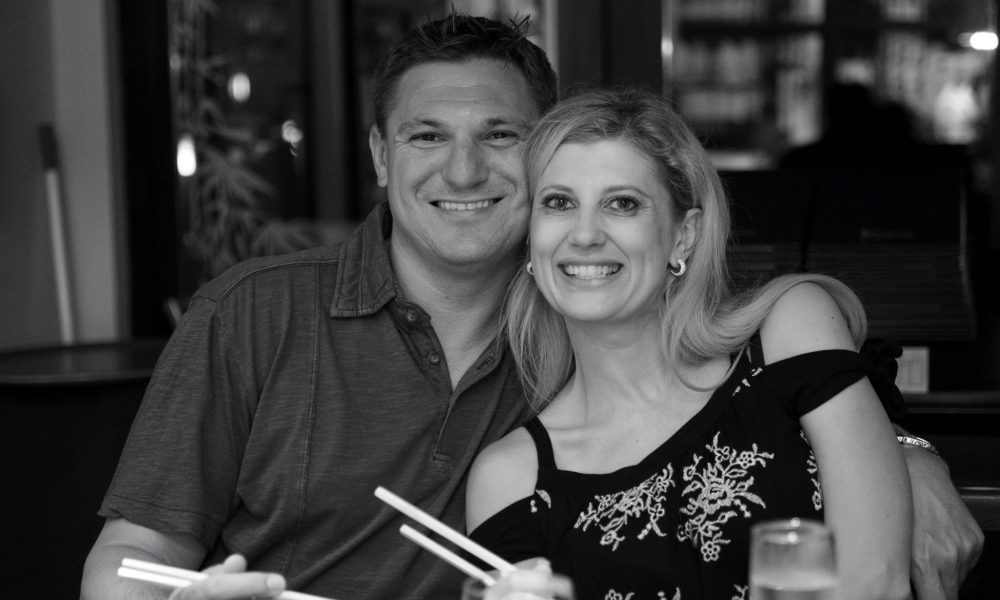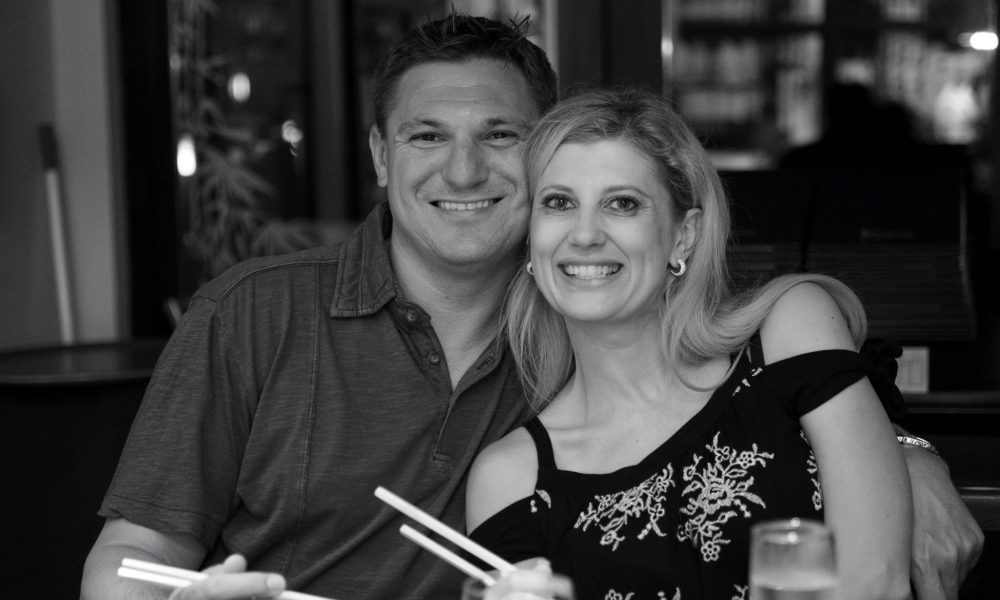 Today we'd like to introduce you to Angelique Rewers.
Angelique, can you briefly walk us through your story – how you started and how you got to where you are today.
I grew up in a blue-collar section of Baltimore, MD. I was the first person in my family to get a four-year degree. (I went to George Washington University on scholarship.) I married my high school sweetheart. We just celebrated our 16th wedding anniversary.
After college, I knew in my heart that I didn't want to be stuck in a 9 to 5 job. But, I also had tons of student loans (what my scholarship didn't cover). And, I didn't know anything other than being an employee. Certainly no one in my family was an entrepreneur.
So, I got a job in the corporate world and worked my tail off.
In 2006, I was a corporate workaholic, burning the candle at both ends. One night I was in the office, it was nearing midnight, when I received an email from one of the vendors that I had hired to help my department with a project.
I opened in invoice and the amount for just one month's worth of work was more than my entire annual salary.
In that moment, I realized there was so much more opportunity than a 9 to 5 job (or, what in reality ends up being a 5am to 9pm job for a lot of folks).
So, I decided at 27 years old, to quit and start my own consulting firm. The first few months were hard and scary. But things began to pick up rapidly.
Before long, I was working with an incredible stable of corporate clients.
Then I received an invitation to speak at a women's conference about marketing and PR/media relations related topics. What was eye opening for me at that event was that the attendees were much more interested in hearing me talk about how to win corporate clients as opposed to what I was supposed to be there to talk about.
The universe gave me a few more taps on the shoulder — as well as one very big hit over the head. And before long. In 2010, my company completely changed directions. We renamed as The Corporate Agent and dedicated ourselves to empowering small business owners to successfully win corporate clients.
Today we are the most trusted consulting and training company when it comes to helping small business owners to win corporate clients.
We have built an online community of more than 30,000 business owners worldwide. We have trained and mentored more than 3,500 start-ups and self-employed professionals across 72+ countries. My team has delivered more than 2,000 live trainings. I also created a conference that I hosted for four consecutive years that brought entrepreneurs together with major brands like IBM, Intel, HP, PayPal, AT&T, Marriott, Chevron, Major League Baseball and many more, to help them work together more effectively. Today, we are focusing on smaller, more intimate events in the range of about 150 people, many of our live seminars and trainings are hosted across the Miami and South Florida area (although a larger conference is not out of the question in the future).
Overall, has it been relatively smooth? If not, what were some of the struggles along the way?
I'm pretty sure it's a law of physics that "smooth road" and "entrepreneurship" cannot co-exist in the same space.
In the early days of a business, the struggle is always around getting the revenue flowing consistently. It's a marketing and sales challenge.
But as your business grows, what you learn is that the true challenge in growing a business lies in building systems, building processes and building a strong team.
I'm very fortunate that my core team is a group of dedicated, brilliant and incredibly kind human beings who care about what they are doing. They care about our clients. They care about the company's success. They care about the role they each play. And they care about one another.
Of course, whenever we grow our team we find out pretty quickly whether or not we've made a smart decision. You try to figure it out ahead of time of course. And one thing we do is use assessment tools during the screening and interview phase to help us gauge a good fit. (The one assessment that is absolutely a solid predictor is called the Kolbe A assessment. It's fabulous.)
But of course, that's just one of several important elements as to whether or not someone will turn out to be a great fit or not. Ultimately, you don't know until the person is on your team. So that is an ongoing struggle I think every business owner and business executive struggles with.
A great piece of advice that I got recently was to "hire for culture." I think that's sage advice because we have a very clear mission, core values and brand promises. And if someone is not aligned with that, we're not going to be rowing in the same direction.
Our mission is helping socially conscious entrepreneurs to successfully win and work with corporate clients. We are dedicated to helping exceptional small business owners and small enterprise CEOs to grow their businesses in order to create a force for positive change on the planet.
We believe that businesses, not governments, change the world. And when we empower socially and spiritually conscious entrepreneurs to positively impact larger companies from the inside out, the positive ripple effects are beyond measure.
Achieving this mission requires team members who are 100% COMMITTED to helping small business owners step into their greatness.
Our core values areas follows:
> Practice what we preach. Lead by example.
> 100% personal responsibility for decisions and actions. (This goes for everyone — team members, vendors, strategic partners, clients, etc.)
> Opportunity, dreams and imagination.
> Fanatical attention to details.
> Celebrate success big and small.
> More life for all.
> Humor and laughter.
Our brand promises:
> Robust, BEST-in-class training content built from real-world experience, for real-world results.
> Big company experiences curated for the small business owner.
> Delivering what we say we'll deliver — and much, much more.
> Serving as the "opportunity illuminators" — every interaction with us helps entrepreneurs to see new opportunity.
Please tell us about The Corporate Agent.
We help small enterprise CEOs and self-employed professionals to land corporate clients and dramatically increase their revenue. We've been navigating both sides of the corporate buying table over the last two decades, and we use that real-world experience to help our clients win these marquee clients.
Our clients are working with everything from mid-market companies to state and local government agencies to colleges and universities to really big brand names like Verizon, Starbucks, Google, Facebook, BMW, and many, many more.
As context, every year, large and mid-size companies spend trillions of dollars buying the products and services they need. And many of these companies strive to buy an ever-increasing portion of those goods and services from small business owners because it makes good business sense. For example, small business owners often provide incredibly competitive pricing and also can be more agile and responsive to a big company's needs.
So what we do is provide the training and consulting to small business owners — the insight and guidance that they critically need — so they can truly take advantage of all these market opportunities.
This matters because small businesses that have corporate clients/customers far outpace those that do not when it comes to revenue size, number of employees, the ability to secure financing and longevity in the marketplace. In other words, there's a direct correlation between having corporate clients and having financial success as a small business.
What are we known for most? We are known for truly *advanced* strategies and trainings that go far beyond the typical stuff that's available.
Frankly, most of what is available in the marketplace today is very tired information as well as very light and fluffy information.
We've truly made a name for ourselves by providing the advanced, robust content and in-depth knowledge; our clients like to joke that we give them an "MBA in working with corporate clients." Others have said it's like attaching a firehose to their brain because we share so much with them. But after they've spent a ton of money on other lackluster trainings that only provided them with bits and pieces of information, or things they already knew, they feel a huge sigh of relief when they eventually find us.
The vast majority of our live seminars are hosted right here in Miami. One of our favorite properties that we're using right now is Hotel Colonnade in Coral Gables. We also host client strategy days at the Pipeline office in Brickell, as well as the Pipeline space in Fort Lauderdale.
People travel in from all over the world to attend our seminars and consulting days. For example, at our training this coming March (which is just about sold out) we have folks attending from Spain, Hong Kong, South Africa, Canada and Australia, just to name a few of the countries.
Something else we are really known for is our lifetime membership program for small business owners. Our lifetime membership program provides them access to a vast curriculum of training on how to win corporate clients, as well as a community of like-minded business owners, and ongoing access to my team of experts. We frequently add more training content to our program and provide an annual sales training event exclusively for our members with a host of other membership benefits.
Because it's a lifetime program, it's an ongoing resource that they can leverage in different ways at different stages of their business.
Another area of services that is growing for us, is working with corporations to help them train and develop their diverse suppliers. A lot of big companies want to make sure their diverse suppliers — typically businesses that are women-owned, minority-owned, veteran-owned or LGBTQ-owned — really have the skills they need to be successful. And because they've attended our seminars and conferences, they really saw first hand the quality of our training information — and told us they wanted to leverage it for their existing suppliers, which is really exciting and a great endorsement of our training content.
If you had to go back in time and start over, would you have done anything differently?
Whew! Where do we start? Here are my top four.
The first thing is, if I had to start all over again, I would more purposefully design my business from day one. The natural tendency when you're getting started is to just put your head down, work really, really hard and see what happens. See what you're able to create. But the reality is, if you have a crystal clear, business-wise vision from the get-go, you'll get to where you want to be a hell of a lot faster. And you'll make a lot more money in your business. You'll build the right ladder against the right wall instead of breaking your back only to find you put in a lot of wasted time and effort.
The second is that I wish I would have had followed the wisdom of the few versus the insanity of the masses. The fact is: Success (in business) leaves clues. Very few people really "make it" financially. In fact, by some estimates, only about 1 to 2% of women business owners ever break the seven-figure revenue mark. The way that I got there and then beyond, was not by jumping on the bandwagon of what everyone else was doing in their business.
Think about it: about 98% aren't doing so hot — and yet we often feel we need to "keep up with Joneses." Especially with social media pressures today and the curated look of success that folks are portraying online.
But in reality, what catapulted my business was really, genuinely looking at business owners who have real success, isolating in on the "difference makers" behind their success, and then putting my energy into those elements. But, I didn't do that right away. I spent years on an exhausting hamster wheel before I wised up.
The third big lesson learned, is the adage: Grow where you're planted. Early on in my business, I tried to push my 'corporate' side of myself aside. I wanted to fit in with the masses, and it wasn't popular to focus on selling to corporate clients — especially in the personal development and online marketing worlds. So I threw out all my knowledge and experience. This is something we see a lot of "corporate escapees" do. They think because they were miserable in their corporate job that they need to go in an entirely new direction. But nothing could be farther from the truth. And once I took "ownership" over my real expertise and built a company around it everything changed. That's always the case for our clients, too.
Last but certainly not least — I would have invested in advice and training earlier in my business. Just because you are smart and dedicated, does not mean that you know how to grow a business. For most of us, growing up we are raised to be "great employees." We're not raised to be entrepreneurs. To have the strategic thinking of an entrepreneur. To learn how to bring sales into your business. To shift your mindset to one of an entrepreneur. It's very very difficult to do that on your own. But for many years I thought I could just figure it out myself. That I could "power through." When everything changed for me in a big, big way was when I finally invested in getting the business consulting and training that I needed.
Contact Info:
Address: 20423 STATE ROAD 7SUITE F6 #292
BOCA RATON, FL 33498, USA
Website: www.TheCorporateAgent.com
Phone: (888) 499-1249
Email: concierge@TheCorporateAgent.com
Instagram: angeliquerewers
Twitter: @AngeliqueRewers
Getting in touch: VoyageMIA is built on recommendations from the community; it's how we uncover hidden gems, so if you know someone who deserves recognition please let us know here.