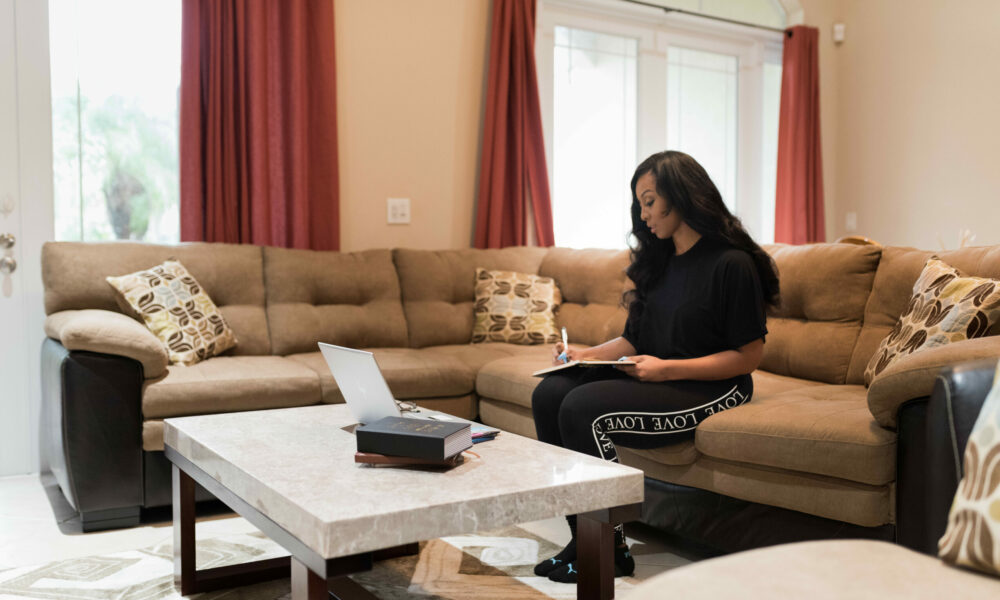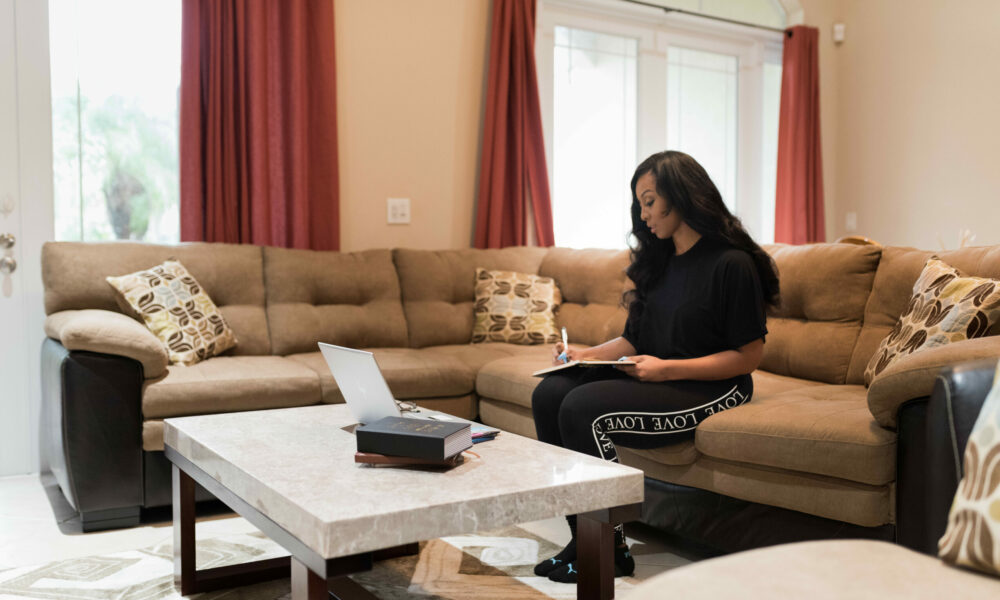 Today we're excited to introduce you to Adrienne Horn. Adrienne is an Executive Editor and is also a content partner. Content partners help Voyage in so many ways, from spreading the word about our work, sponsoring our mission, and collaborating with us on content like this.
Adrienne Horn, a native resident of Miami, Florida, is a young, energetic community leader whose primary focus is perfecting literary projects that will positively impact the lives of those who have an enthusiasm for reading.
As a teenager, she developed a love for words and expressed her thoughts through poetry. Although she majored in Pharmacy and Pharmaceutical Sciences at Florida A&M University, she never lost her passion for reading and revision.
Upon graduating, Adrienne embarked on a journey that would allow her to positively impact the literary world. Starting with her poetic circle, she began offering her services to those unable to secure an affordable editor for their projects.
Fueled by her desire to make her mark as an independent editor in a corporate-driven industry, Adrienne transitioned her experience by forming her own editing business.
While Adrienne continues to serve the nation as a pharmacist, her heart is deeply committed to making the literary world a better place, one successfully edited project at a time.
Check out our conversation with Adrienne below.
What types of editing services does your company provide?
Developmental Editing
When you inquire about this service, you are looking for an editor to look at the overall scope of your writing. Your editor will focus on the plot, character development, theme, and point of view. Your developmental editor will serve as your guide in ensuring that you have connected all of the dots in your story.
While punctuation and grammar may be included at this stage, it is important to note that the editor will look primarily for clarity and readability. Be prepared to address detailed comments that may require you to either add or delete content from your story.
Copy Editing
If you have ever heard of the "grammar police," then you know exactly what a copy editor is. These editors pay close attention to punctuation and grammar. They should review the proper use of commas and hyphens and ensure that those commonly misused and misspelled words are written in the proper context.
Line Editing
Though not contracted often, a line editor is greatly needed. These editors focus on writing style and voice and highlight awkward phrasing, repetition, passive voice, and inconsistencies. When you review the first edited draft from your line editor, it should be structurally sound and read much smoother than it did before you began the editing process.
Proofreading
Proofreading and editing are not the same! Proofreading is usually the last step of the editing process. While it may be combined with copy editing, it is a great idea to get a separate person to catch what the both of you may have missed.
Just before your manuscript goes to print, your proofreader will make sure it is as error-free as possible. It will be checked for all typographical errors as well as pinpoint issues with page numbers in respect to your table of contents.
Does I A.M. Editing, Ink provide more than just editing services?
Oh, yes! While our primary function is editing, we have blossomed into an entity that provides multiple self-publishing services.
The following list consists of services we provide:
1:1 Book Consulting

Editing

Proofreading

Formatting

Book Cover Design

Amazon Account Set Up

Amazon Book Upload

ISBN services

Copyright Services

Author Website Creation

Social Media Promotional Graphics
We can also create journals and planners, too!
Can you please explain a little bit about The Writer's Haven and how it got started?
Over the past five years, there has been an increasing number of studies conducted that speak of how positive self-care is for both our physical and mental health. Unfortunately, many of these articles do not address how important this can be for children as well.
With mental illnesses on the rise, such as anxiety and depression, psychologists and bloggers alike have deduced that introducing journaling as a form of creative release can help reduce the occurrence of mental illness. While dozens of medications are utilized to control symptoms and prevent life-threatening issues related to these illnesses, I A.M. Editing, Ink believes that there can be much improvement if this non-pharmacological approach of journaling is applied.
In response to these alarming statistics, I A.M.Editing, Ink has created a custom line of writing journals called The Writer's Haven and is committed to helping fight against mental illness nationwide by creating writing journals that cater to women and children.
These 5×7 hardcover, spiral-bound journals come with 100 custom-designed writing sheets perfect for writing affirmations, creating poetry, or organizing thoughts in the form of a diary.
We are convinced that our line will make others more willing to express themselves if they have journals that encourage them to love themselves fully and inspire them to boldly set the standard for the definition of beauty, regardless of what society has made them (and us) to believe.
Do you have any new and exciting projects in the works?
I have had so many editing clients who feel stuck, confused, and frustrated because they have not figured out the key components needed to successfully write a book suitable for publishing. They are discouraged by the success of their author friends and humiliated about the hundreds, sometimes thousands, of dollars they've invested which has yielded absolutely nothing.
Because of this, I will be launching "It's Worth the Write LIVE," where new and aspiring authors will learn about PUBLISHING A PROFITABLE BOOK!
It was so great to reconnect. One last question – how can our readers connect with you, learn more or support you?
They can view my website at www.iamediting.com or visit my Facebook Business Page at https://www.facebook.com/ia.m.editingink
Follow me on Instagram @ia.m.editingink, and I will be sure to follow you back!
If you are currently working on a project and have questions, please do not hesitate to email me at ia.m.editingink@gmail.com
If you would like to support The Writer's Haven, you can purchase journals from my Etsy at www.etsy.com/shop/TheWritersHaven
Contact Info:
Image Credits
Just B. Still Photography Jonathan Barnes Photography
Suggest a Story:
 VoyageMIA is built on recommendations from the community; it's how we uncover hidden gems, so if you or someone you know deserves recognition please let us know 
here.