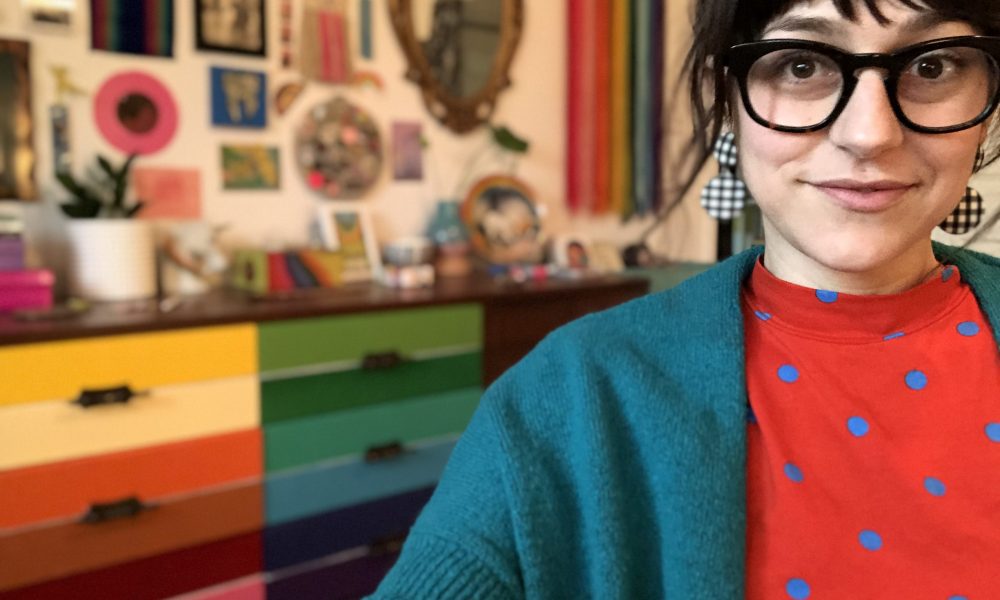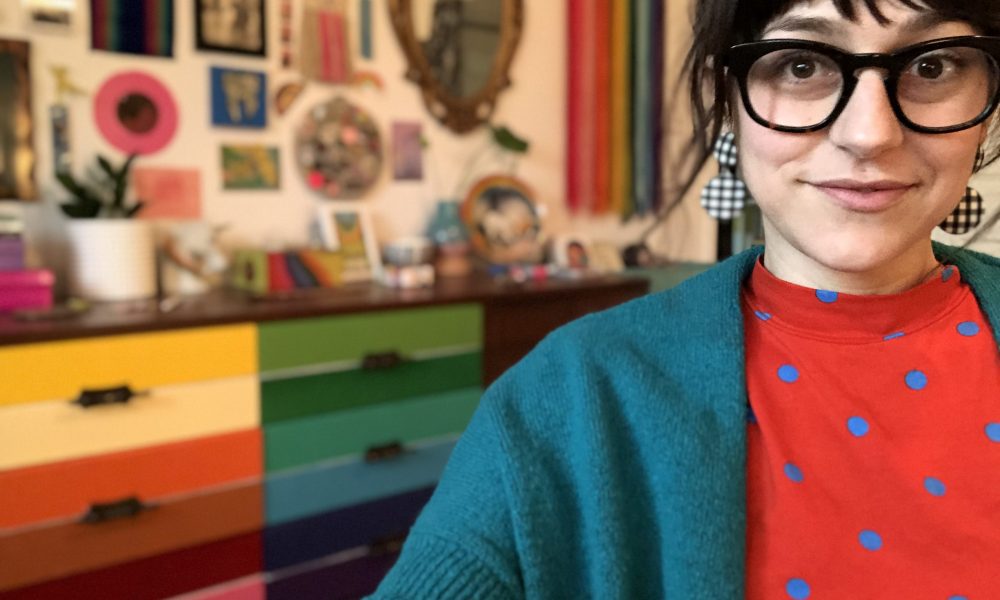 Today we'd like to introduce you to Dana Fortune.
Dana, let's start with your story. We'd love to hear how you got started and how the journey has been so far.
My journey has led me down many different paths. I worked for years as a freelance photographer, I managed photo studios, worked in production writing contracts and estimates and assisting on shoots with major clients. I've also worked as a copywriter. Over time, I started to feel restless. I felt like what I was doing wasn't giving back to society in a positive way. I was working in fashion (which at the time was exclusive, wasteful, expensive, and left most people feeling worse about themselves) and advertising (I was encouraging people to spend more money to buy more things that they didn't need). I started looking deeper to discover the parts of my work that were giving me the most satisfaction, and I began to see a common thread – teaching and helping people. No matter what job I was doing, if I had the opportunity to teach someone how to be better at something, or help them see the best in themselves, I was happy.
Then, I looked back to my own tumultuous senior year of high school. I was a straight A AP student, involved in several clubs, theater, and I was a swimmer and water polo player. Then, my dad died. Everything felt like it was crashing down around me, and my senior year and the future prospects I had dreamt of quickly slipped away as I missed deadlines and withdrew from activities. What I remember most about that time in my life are the teachers who helped me get through it. My art teacher, Mr. Walsh, allowed me to build an urn for my dad in my ceramics class. There were teachers who cared, who were compassionate, and who helped me find some comfort.
So, I did what felt right – I used my degree to start teaching high school. I realized that I wanted to be a person that students could turn to, someone they'd know would always have their back and their best interest in mind. Working with young adults has renewed my faith in humanity, and in our collective future. And honestly, I can't think of a better way to give my time.
I still make art too. I take occasional commissions during the school year, but for now, summers are really when I have the opportunity to pursue my creative passions and dedicate time to creating products more than I can sell.
Great, so let's dig a little deeper into the story – has it been an easy path overall and if not, what were the challenges you've had to overcome?
My path has been anything but smooth! I think that's okay, though. Some people end up where they are supposed to be right away. For others, there are more lessons to be learned before we can end up where we are truly meant to be. I wouldn't trade my experiences for anything, because I've learned more about myself. I also believe that my experiences make me more relatable and capable of connecting to and understanding people from all walks of life.
Struggles I've faced include slow months as a freelancer, where I wasn't able to make ends meet without picking up part-time jobs. Self-doubt is a big one that I still battle with as an artist – although I don't think I'm alone in that. I find my best work comes when I'm creating solely for the joy of creating, rather than for a client or for recognition – but that isn't always what pays! I've had to do work I didn't love and have dealt with challenging clients and deadlines. Embrace each opportunity, experience, and struggle as a chance to learn more about who you are, what you enjoy doing, and how you want to pursue your dreams in the future. Take it all in stride, it is all part of the process of becoming who you are meant to be!
My advice is to make a list with two columns. On the left, write down all of the things that you LOVE to do, or that bring you a sense of joy. On the right, write down everything that you are good at. Add to this list often and see where your passions and skills can intersect. The first time I did this, I was able to see my talent and potential in a whole new way.
Surround yourself with people who are following their dreams and who support you in following yours. There will always be people who doubt you along that way, so seek out positive energy and avoid anyone who isn't on board!
Please tell us about your work.
As an artist, my vibrant and whimsical use of color is often what gets me noticed first. I work across a wide range of media, from textiles to collage to photography to jewelry. My art blends fantasy, sci-fi, retro-futurism, nostalgia, and femininity into a technicolor dream world. I sell prints and other goods featuring my collages and photography on Society6, linked below. I also enjoy creating textile work whenever I can find the time. I love to make wall hangings, fun pom-pom necklaces, and even rugs! I sell these on Etsy as well.
As a U.S. History and Law teacher, my goal is to teach and demonstrate respect, compassion, and understanding. When I teach the history of our country, I tell the truth. It isn't always easy to teach or to hear, but talking about the racism, exploitation, and inequality so many people have faced in this country (and beyond) is the greatest way I can think of to make a change in this world. In my class, we try to look at both sides of every story – the oppressed and the oppressor. To understand why people make ugly choices, and to learn from those mistakes. To see how fear and ignorance are such motivating factors for so many of the bad decisions made. I don't focus on names and dates – I focus on people. We watch videos to discover what people from other times and cultures did for fun, what family life is like for them; I try to make those different from my students seem relatable and human. They are mini anthropologists, without the ethnocentric lens. I teach them about their rights as citizens, so they'll know how to protect themselves.
We're lucky here in Miami because we are part of such a diverse community that racism can seem far away or not that relevant. But the reality is that 97% of my students come from other countries. It breaks my heart to think of them going to other parts of the United States where people might judge them or treat them less than the amazing humans they are. What makes this country beautiful is that we are so diverse. We need to remember that. I have learned so much teaching these amazing students, and I hope one day, you'll be learning from them, too. The opportunity to teach and be taught by these incredible students has been the greatest gift, and it is what I am most proud of.
This summer, I'll also be training to become a certified yoga instructor. Yoga has been significant in my own personal healing and in helping with depression, anxiety, migraines, heartbreak, all of it! I'm not quite sure how, but my goal is to incorporate a yoga practice with kids, and maybe their families so that they can begin to embrace the tools and experience the healing benefits at a much younger age than so many of us were able to. I believe yoga would be a beautiful alternative to detention, help reduce testing anxiety, improve physical fitness, and teach coping skills. I've led a few breathing practices with my students, and they love it. They're always receptive and ask to learn more.
There's a wealth of academic research that suggests that a lack of mentors and networking opportunities for women has materially affected the number of women in leadership roles. Smart organizations and industry leaders are working to change this, but in the meantime, do you have any advice for finding a mentor and building a network?
Reach out to anyone and everyone who inspires you. The worst that can happen is that someone says no or doesn't respond. Some amazing opportunities may present themselves to you if you ask!
Contact Info:
Getting in touch: VoyageMIA is built on recommendations from the community; it's how we uncover hidden gems, so if you know someone who deserves recognition please let us know here.