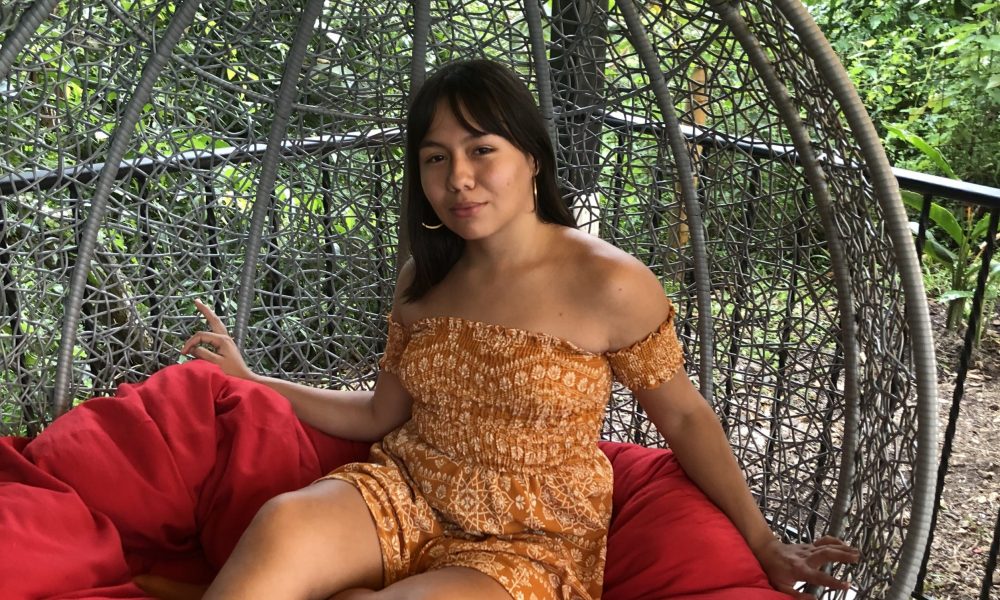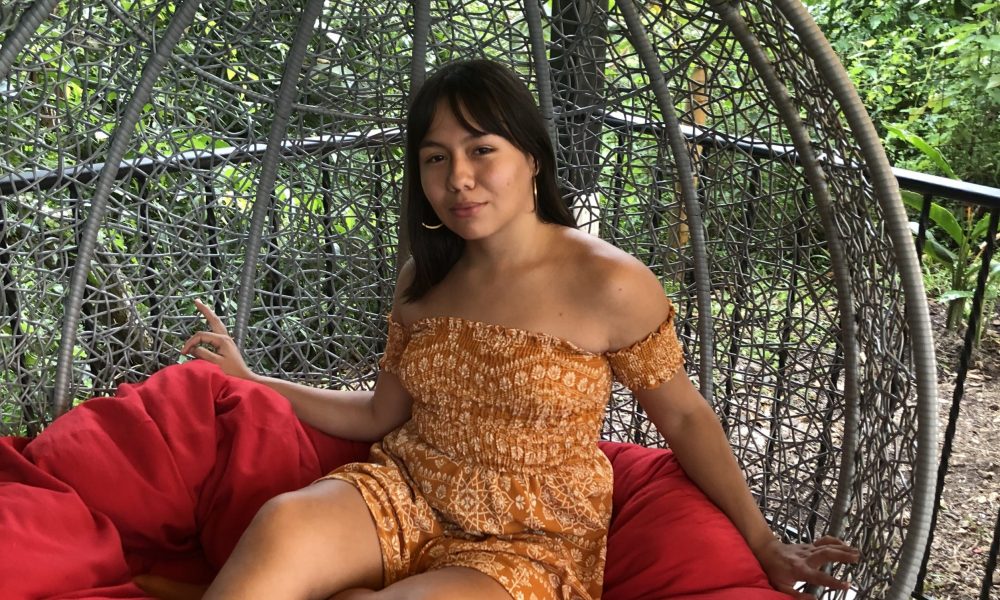 Today we'd like to introduce you to Christine Cortes.
Christine, please share your story with us. How did you get to where you are today?
I was born and raised in Miami. My family is Colombian. My parents separated when I was very young so I was raised by my mother and my older sister who made everything possible for me and who always supported my dreams.
I've been surrounded by art since I was a child. My dad is a painter. I would visit my dad on the weekends and he would put a little camera in my hand when I was around five years old. One day, we found a Canon AE-1 covered in the dirt next to a dumpster, he cleaned it up and it is still the camera I use today for my work.
It's a warm feeling to know that this film camera has seen all of my adventures throughout my life.
I realized that I wanted to be an artist in High School, but knew I didn't have that much of a language developed with my own art practice. Not going to a school where the arts are paid attention to can be challenging. I attended Miami Beach Senior High and graduated in 2016. I tried hard during high school to learn as much about art practice as possible outside of school, so I began visiting and interning for artists at nonprofit art spaces: Oolite Arts (previously known as The Art Center South Florida) and The Bakehouse Art Complex.
All I did was walk in with a really empty resume, say I wanted to go to art school and wanted to learn more about art practice, and would love to mentor for an artist or intern in any way possible. Surprisingly enough, that's how I acquired internships in high school.
With the guidance and mentorship of one of the late resident photographer artists at The Bakehouse, Harvey Zipkin, I was able to get into the New World School of The Arts College Visual Arts program.
I am currently working to attain my Bachelors Degree from the New World School of The Arts. My senior thesis will be presented in April 2020.
Has it been a smooth road?
While I have endured my own struggles, I can thankfully say that I have only had obstacles that I have overcome to prepare me for the present and future. I have had my share of pain and fear that has only brought me to this point here today. My mother and sister have only taught me how to stay true to myself, to remain humble, and to stay committed to my goals. My advice to other women is to come together. Find the thing you love to do, then find your community, then join your community. Find creative ways to make your community a better place. Showing up for your people is extremely rewarding when you know that you will be going back home uplifted in love, inspired by others who are also inspired by you.
Please tell us more about your work, what you are currently focused on and most proud of.
I consider myself a Photo Based Artist, rather than a photographer.
Traditional film photography is still the main medium I to capture images use because I believe that the quality of the image that comes from a negative has so much power in being a physical original source of light captured from a moment in time that will never happen again. Film has so many beautiful capabilities and opportunities to be played within so many ways.
My work has primarily been focused on exploring ways that the medium of photography can be seen as. Either in the power of what the image can do. I believe that photography has power and often times a responsibility to represent the truth-to share light on those who otherwise have been left in the dark.
My time spent at New World has also allowed me to explore my work in presentation- pushing the way a photographic artwork can be displayed other than the traditional photo on the wall. I have explored with printmaking, bookmaking, experimental painting as image making, sculpture and installation. I hope to pursue these mediums as an integration towards my photography in my with my future work.
Lately, the themes of my work have been exploring identity- exploring my culture and using that as a lens to explore other people's cultures. The current photographic series I have been continuously working on is called 'Madrugando'. The term 'Madrugando' is a phrase I grew up with, coming from a Colombian background. I realized through the parallels of my identity and family structures, as well as that of Latinx communities that 'Madrugando' is a way of life. In English, 'Madrugando' translates to "Waking up early, working long, working hard." While understanding the history of the country documented, I have used my practice as a photo-based artist to visually interpret 'Madrugando' from my observations in different countries, drawing parallels about humans and the way of life that span and break apart the concepts of borders, languages, and barriers that institutions have placed to make us feel separate, 'alien', and 'other'. If the viewer feels that they recognize the image empathetically, it is because it is just as much their home and their people as it is for anyone else.
Some of the images from that series are On View at the "Where The Land is Free" showcase at the Bakehouse (a collaboration between Smoke Signals, Poetry For the People, and Omiami).
Aside from my own work, I have been seeking ways in which to use my craft to elevate the community.
I am an artist in residence at Void projects and I run the Void Photo Collective, allowing artists in the medium of photography to have a place to discuss their work, share, and learn from one another through feedback of their work, workshops (sequencing demo, developing film, etc.), and photographic exercises that we come up with to do collectively aside from our work- sort of like a school system.
I have also been a part of Fempower MIA for about a year now. Fempower has uplifted me, inspired me, and taught me things that have only fueled my drive towards my individual and collective goals. When our sisters aren't meeting up for weekly Liberation Book Club, creating music and visual art showcases to represent Miami's Local intersectional community in a safe space, or learning how to DJ at Girls Can Spin, we are focused on the Mamas Day Bailout Fundraiser. I have been alongside my sisters working tirelessly to fundraise money for the Mama's Day Bailout. Our goal is to raise 25,000 to bail out incarcerated black mothers in time for Mothers Day. We've been creating different events that allow proceeds to go towards the fundraiser. I led the Portraits For Mamas event held at Void projects in collaboration with the Void Photo Collective, where people could book sessions to photograph their mothers as a mother's day gift in exchange for full proceeds going towards the fundraiser.
I believe it's much more worth it to describe what unites me towards my love for my craft, my community and my people rather than what sets me apart. I am stronger, smarter, and happier when I am with my family, my friends, and my community.
To find more about Fempower and our fundraiser- Here are some helpful links!
IG: @Fempowermia
https://www.gofundme.com/black-mama039s-day-bail-out-miami
To find more about Void Projects- Here are some links!
IG: @Void_projects
https://www.voidprojects.org/
Often it feels as if the media, by and large, is only focused on the obstacles faced by women, but we feel it's important to also look for the opportunities. In your view, are there opportunities that you see that women are particularly well positioned for?
Women usually see challenges and obstacles as only opportunities to create positions for themselves. Media Coverage usually mis-represents, doesn't give appropriate credit, and alters the rhetoric; especially when women and other POC take a stance on topics that are revolutionary and critiques the systems.
(F)empower is an intersectional organization based in Miami, working to empower femmes of color to connect, collaborate, learn, unlearn and utilize our creative talents to challenge systems of oppression and advocate for the liberation of all. I invite all women to join in solidarity with their friends, family, neighbors, and those that they have never even met before to join causes that advocate for progressive reform (in any scale) because that is when the most beautiful opportunities happen.
Contact Info:
Getting in touch: VoyageMIA is built on recommendations from the community; it's how we uncover hidden gems, so if you know someone who deserves recognition please let us know here.