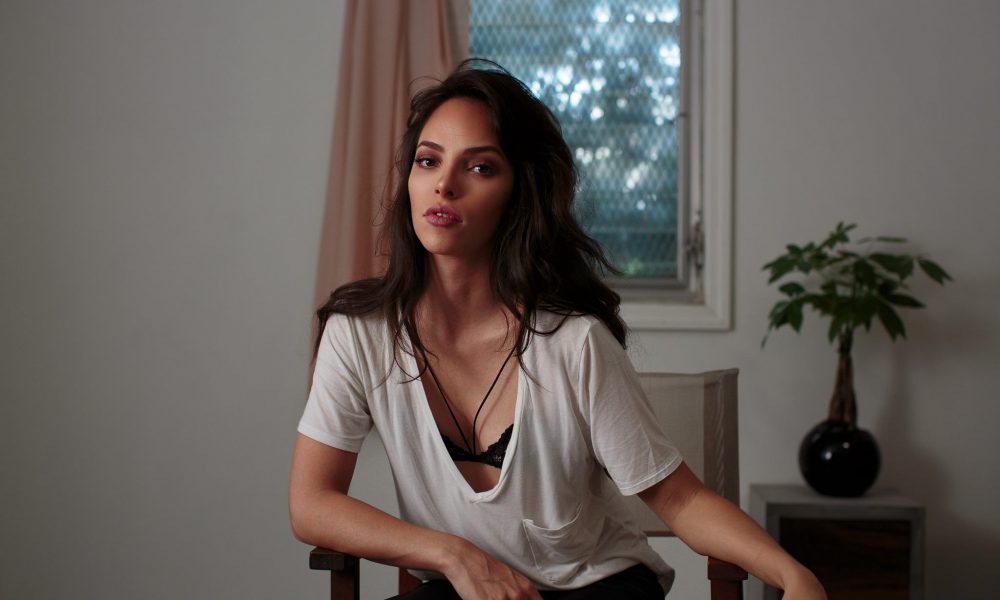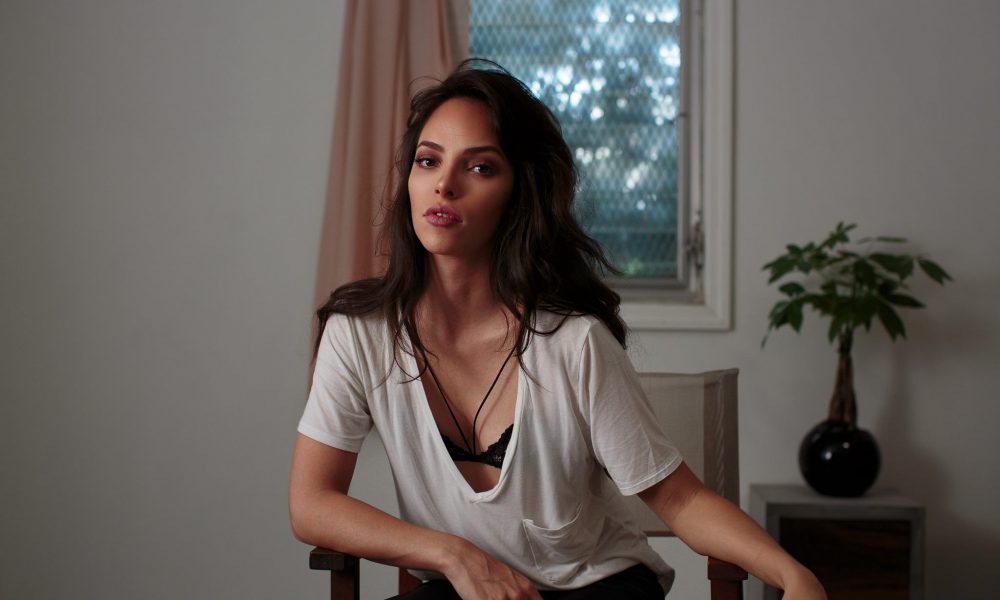 Today we'd like to introduce you to Carolina Pozo.
Carolina, please share your story with us. How did you get to where you are today?
First things first, I'm an actor for the film and stage and I love all things of performance but every actor knows that it takes a lot of time honing your craft and building that resume. So, you might as well find hobbies that keep your mind healthy and sane and your spirit vibrant. You have to have a tough exterior but to not allow it to make you hard on the inside nor bruise your heart.
So, here I am, fall of 2010, a recent theatre graduate from Florida International University, pursuing my acting career, but if anyone knows the art world, you are employed for only what's contracted, not to mention anything art related is expensive i.e. headshots, online submission fees, vocal coaching, gas to get from one audition to the other, etc. I found myself with a lot of idle time, slow audition seasons, and I even did the whole waitressing/bartending scene in Miami at the "South Beach Cabaret".
One thing I always adored, were holidays, birthdays and anniversaries in my family. My mother, sister and I always loved to coordinate, decorate and go all out for the dessert tables. One year, summer of 2012, I decided to up my cake decorating skills for my parent's wedding anniversary and I used fondant for the first time. I quickly dove headfirst into this world of sugar art and drowned myself in books and youtube videos. I was obsessed! I started becoming the "go to" baking person for my family and friends and then my sister told me to put my foot down and begin charging people (hehehehe!), so "Caro's Confections" was created. I was the seasonal local baker amongst friends, family and word of mouth, I say seasonal because as the years went by I finally began to book more work in the actor scene. That didn't mean I stopped baking completely, I started to incorporate my art form in my baking, by bringing back singing telegrams.
Now, I was doing all my passions in one, baking a sweet confection, dressing up in costume and performing songs and giving an experience to a patron on a special occasion or " just because". The feeling I get when finishing a show and bowing to singing a love song or happy birthday with cake, balloons, and flowers were equal, whether to a crowd or one person. Because performing (acting) is about "What are you doing to the other person?"- it's not about you. What do you want them to experience? What is the journey? My goal was to allow people to escape and feel joy and nostalgia. I was constantly finding ways to get involved in any celebration themed event. I knew that in the end whatever passion project I dove into, it would be associated with some form of celebration i.e. wedding, baptism, baby/bridal shower, quinces, newborn, etc. I guess it was a cathartic way to bring joy into my life while still running parallel tracks in the film/theatre industry a.k.a. the rejection business. When there were hard days in acting, I always had my passion project for comfort.
Caro's Confections continued to mold over the years. As I moved forward in my acting career, I began networking and building partnerships with the art community. I used my powdered sugared hand and went back to an even earlier love that we all learned to use in school; glue, paper, fabric, etc. The photographers that I once modeled for were now working the celebration market and the next thing I knew I began making handmade decor pieces, flower crowns, props and then quickly backdrop sets. Sets? Yes. I had come full circle with my theatre background and with the help of my significant other, who works in production and is an exceptional carpenter I was able to add this service to my skill set.
Today, Caro's Confections is now under the umbrella of The Sugar Cottage, an idea created in the summer of 2017. A small production house of sorts, but most importantly for the Miami community. The Sugar Cottage continues to provide confections, singing telegrams, decor accessories, props and sets for local photographers. We even supply handmade gifts at local boutiques and craft pop-up events. Soon, we will offer taping services for actors, vloggers, vocalist and more. One of my focused goals is to offer a variety of classes. We currently host art activity classes for seniors 65 and older at their health centers. It's a very humbling experience to be surrounded by individuals with all different backgrounds and stories of their past. Despite their age and possible ailments, they come with great enthusiasm and joy all with the same goal; to escape and be creative.
Great, so let's dig a little deeper into the story – has it been an easy path overall and if not, what were the challenges you've had to overcome?
More like a rollercoaster!
If there is anything I know in the universal sense, is that PASSION IS KEY backed by FOCUS and PERSEVERANCE. I look back, and when I first attempted any form of entrepreneurship it was baking and over time its evolved into something completely different. It's taking me a good eight years to really focus in on what it is I want my business to provide. There were much trial and error, but those failures led to many discoveries in other talents and skills I was not aware I could do until I tried, I think I owe that resilience to my acting side, I get knocked down but I get up again because I love what I do.
I've always been grateful for the struggles and adversity I experience in the actor industry and my many passion projects because those experiences shape you as a person and I apply them all in everything I do.
For those starting, ask yourself if you love what you do. You can't fake passion with the journey you are about to embark on. Because with that passion you will work so hard not to let it fail, but when you do that love and passion will be there to pick you up. Change is constant, stay on top of what needs to be revived and reinvented. Keep fine-tuning the focus of your business and learn when to rest not quit.
Please tell us about The Sugar Cottage.
The Sugar Cottage is a company that provides services in all things celebratory and craft. Currently, we provide prop and set pieces for photoshoots, Professional Make-Up & Hair Styling and Special Effects Make-Up (Halloween Favorite). Singing telegrams, cakes, and confections for any occasion, handmade gifts and party favors for local shops and events, a variety of small art and technique classes and off-site art classes like the ones provided for seniors at health centers. Soon to come will be our taping services for actors, vocalists and "vloggers" that need a space to create their content at an affordable price.
What I'm most proud of is what The Sugar Cottage will provide for local artists and those patrons seeking artisans. There is so much to be learned and shared and I hope to bring a bridge to those in need and supply jobs as well.
Do you think there are structural or other barriers impeding the emergence of more female leaders?
I honestly have no time to ask myself what are my barriers as a woman or individual, because If I can provide and inspire one person in my industry or anyone looking form the outside in, then, I'm breaking those barriers, I'm causing a ripple effect for them to get up and do something they love or seek. I've met people that focus on only working on themselves and charging forward in whatever line of work they do alone, but people fail to realize that those you meet along the way can extend an olive branch or you yourself might be that person to them.
I've met many people during my many "trial and error" projects. Now that I've focused on what I want The Sugar Cottage to be for my community, I can now call them back and provide them with possible work and in turn, give a platform of resources to my community.
Barriers are all in the mind, find a way around it.
Pricing:
Singing Telegram Package: Parcelle – $50.00 Song (from song list) & a handwritten card. Plus your choice of balloons, flowers, or personalized mini-cake. Caisse – $65.00 Song (from song list), a handwritten card, & personalized mini-cake. Plus your choice of either flowers or balloons Bari – $75.00 Song (of your choice) a handwritten card, personalized mini-cake, flowers, & balloons.
Contact Info:

Image Credit:
Carolina Pozo
Getting in touch: VoyageMIA is built on recommendations from the community; it's how we uncover hidden gems, so if you know someone who deserves recognition please let us know here.