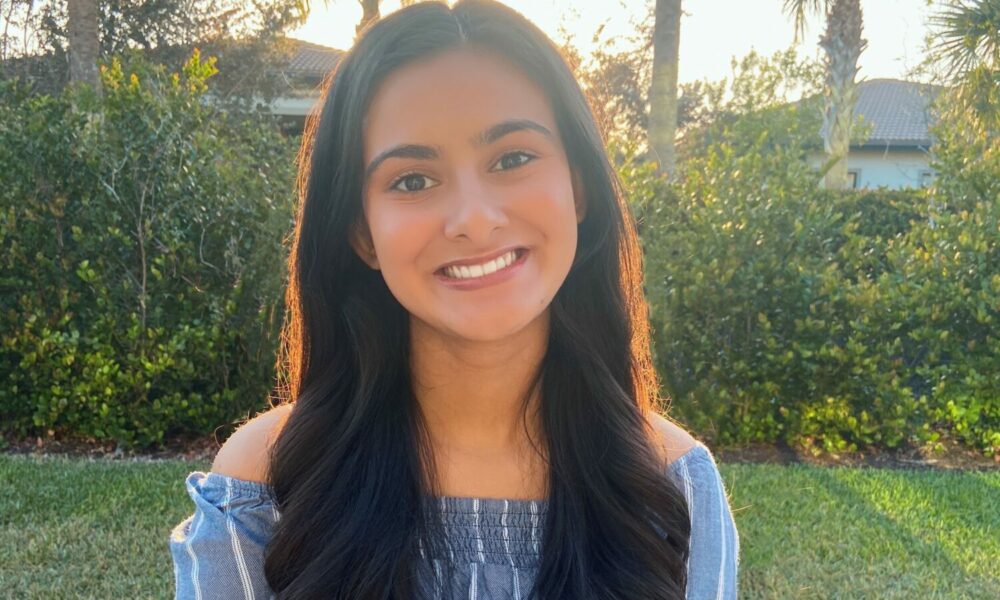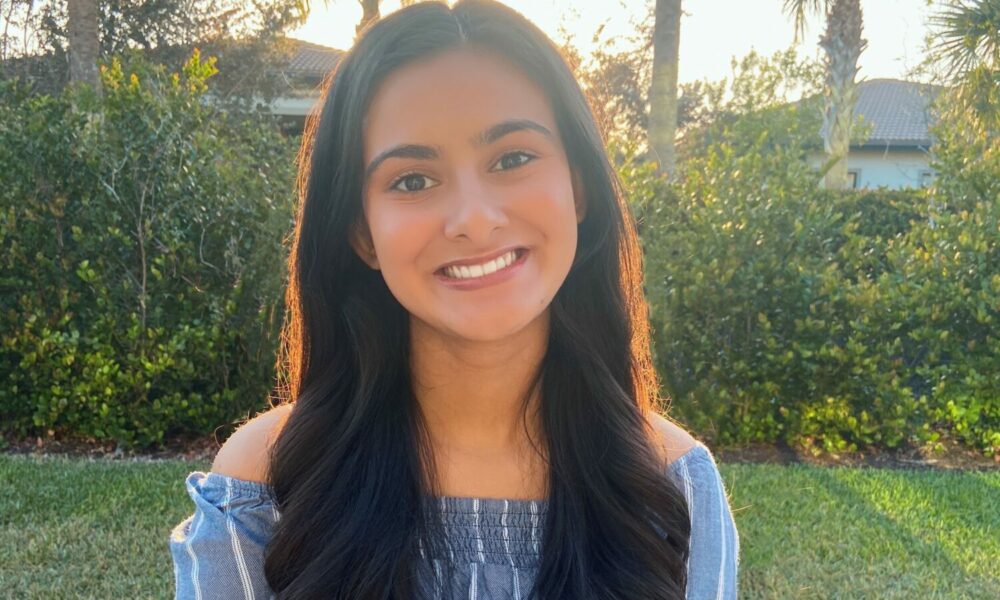 Today we'd like to introduce you to Sarah Kathuria.
Hi Sarah, can you start by introducing yourself? We'd love to learn more about how you got to where you are today?
It's been an interesting journey to get to where I am right now but I definitely think that all my life experiences have helped shaped me into who I am today. So while I was actually born all the way over in Pennsylvania, my family and I moved to South Florida when I was pretty young but not before making some major pit-stops. We have definitely moved around quite a bit and so far I've lived in six different cities and three different states, something which I can confidently say has played a major role in my life and how I've grown as a person. Being forced to start all over again at a new school frequently was the most daunting task ever for the shy elementary/middle schooler that I was. While I hated doing it with a passion back then, now I can easily say that it was what helped me break out of my shell and become more confident as a person.
Now, as a current junior in high school, I find myself volunteering to be a leader and taking on more responsibilities I never thought I would be able to. Doing this has not only helped me become more self-assured, but has also helped me discover what I would truly want to do in my future. I have definitely done a complete 180 regarding decisions about my future, as before I was really set towards a medical based career but now am more inclined towards the economics/business field. Seeking out new opportunities and not being afraid to explore things on my own is what truly led to my drastic mindset change, as the medical field is common amongst my family which made it really familiar to me and acted as something in my comfort zone.
As I grew and made sure to seize the opportunities around me, it really hit me that there are so many possibilities out there and that stepping out of the comfort zone I had created wouldn't be such a bad thing. It was really this push I gave myself that led me to discover my passion for the economics/business route. Since this self-discovery I've went on to do things like start initiatives, get internships, and most importantly help my community in ways that I never thought I would be able to. This all leads to what I consider to be my proudest achievement so far, which is an organization called The Wallet Project. I have been fortunate enough to co-found this with a close friend of mine, Kirthi Manivannan, who's all the way from Rochester, Minnesota.
I'm sure you wouldn't say it's been obstacle free, but so far would you say the journey have been a fairly smooth road?
Overall there have been quite a few bumps in the road, both personally and generally. I think one of the biggest struggles that I've personally faced is really just trying to figure out what my purpose and goal is in life. While I'm still young and have a long way to go, it's been important to me to try and figure out what I aim to get out of life in order to try and set myself up in that direction early on. Something that I definitely wanted to focus on was being able to help my community in any way that I can, as it has given so much to me that I feel it is only right that I give back to it. Due to this, I think all the extracurriculars and organizations that I have been or currently am a part of have always centered around this aspect. Another thing that really resonates with me is helping the younger generation and providing them with resources that will go on to hopefully make a positive impact in their future. It was with these thoughts in mind that the idea of making a change came about. One day after a long talk with a good friend, Kirthi Manivannan, we started discussing what our future plans were and overall things we felt were missing from our educational experience.
At the time, we were both going through the dilemma of not really being confident in what we want to pursue later on in life, mainly because we felt there was a gap somewhere that had us feeling this way. We had both taken an interest in business but were forced to learn many of the aspects ourselves. It was with this that we realized all our resources and opportunities had mainly revolved around the STEM field, as this is what was being promoted not only by our respective schools, but also by our family and friends. Acknowledging how both our school systems, though separated by thousands of miles, had failed us to really provide any business related opportunities or curriculum, we knew this is how we want to make a change. It was with this passion that we both decided to start our organization, The Wallet Project, and aim it to fill the gap we had both experienced in our younger years.
Thanks – so what else should our readers know about The Wallet Project?
The Wallet Project is an organization that I have co-founded alongside a friend, Kirthi Manivannan, where we aim to provide an educational and inspirational platform for middle school girls to spark their interest in entrepreneurship by fostering a healthy money mindset, learning proven entrepreneurial strategies, and adapting a growth mindset. We do this by hosting quarterly two day workshop series over zoom where we get the chance to interact directly with these middle schoolers and teach them the basics of business/entrepreneurship to help pique their interest in the field. We do a range of hands-on activities, bring in guest speakers, and hold meaningful discussions to keep the students engaged and interested in what we're trying to teach them. Along with this, we also interview established female entrepreneurs every month for our YouTube channel. During these interviews, we ask these entrepreneurs any questions the middle school girls from our workshop series had, in order for them to get a direct response from an experienced professional, while also hearing different stories and perspectives. We hope that with this free, international initiative we are able to fill a gap that we both felt in our middle school years, which is the lack of opportunities to explore the business field.
In addition, we also aim to emphasize that the lessons and strategies we teach can not only be helpful if a student intends to pursue the business field later in life, but rather for any career path they may choose. So far we have been able to host two different cohorts of our workshop series, impact about 20+girls from around the world, interview five successful female entrepreneurs, and establish an Instagram platform with almost 1k followers, all within the span of six months.
We love surprises, fun facts and unexpected stories. Is there something you can share that might surprise us?
I think something surprising that people may not know about me or The Wallet Project is that while our original idea for the initiative stemmed from a popular design project by Stanford University, the content we create for the workshops is 100% original and something both Kirthi and I have had to put a lot of effort into, as we weren't really taught these things in school. From reading books, reaching out to professionals, and taking advice from trusted mentors, creating the workshop content is one of the most difficult yet self-rewarding things we've had to do. We aimed to make it informational yet relatable in an understandable way for middle school girls to absorb, something that sounds easier than it actually is.
Contact Info:
Suggest a Story: VoyageMIA is built on recommendations from the community; it's how we uncover hidden gems, so if you or someone you know deserves recognition please let us know here.