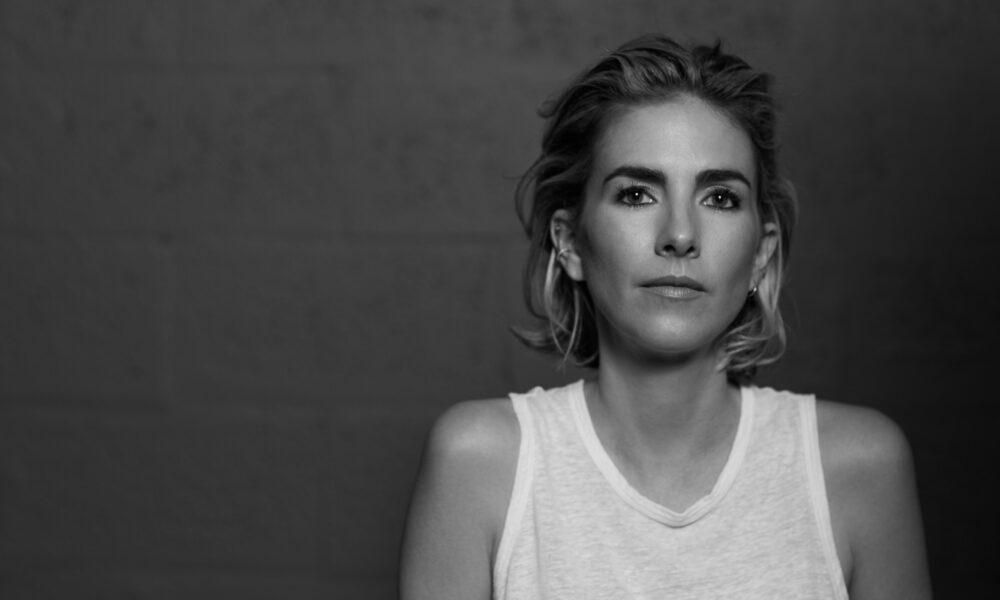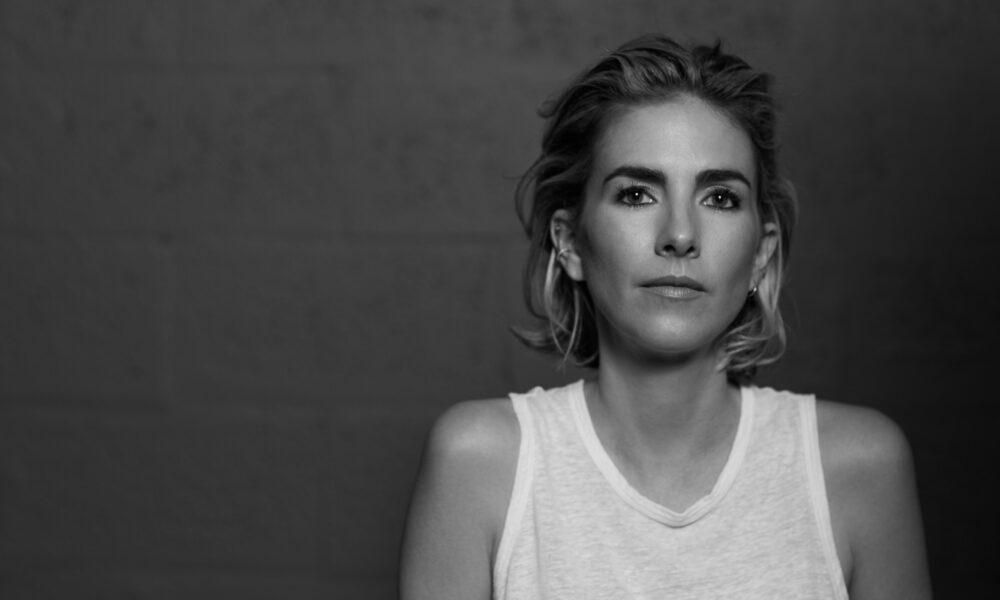 Today we'd like to introduce you to Ana Maria Caballero.
Hi Ana Maria, thanks for joining us today. We'd love for you to start by introducing yourself.
I began writing poems in seventh grade on the back of my middle school notebooks. Eventually, my poems overtook the journals, and I had to go out to purchase new ones. I signed up for a creative writing class in high school and started crafting my first formal poems, a handful of which I slipped inside the envelope carrying my early action application to Harvard University. To my surprise, I was accepted–-I am certain thanks to the poems.
After graduating with a high honors degree in French, Spanish and Italian literature, I went on to work briefly in finance before becoming a journalist, acting as New York correspondent for a Colombian media company that had several magazines under circulation. My job was to identify, broker and write interviews with interesting figures in New York, the highlight of which was Mayor Michael Bloomberg.
I left New York for Colombia when my father fell ill. There, I began working for the Colombian Vice President. My job was to educate the international press and senior members of the global community about the environmental effects of coca plantations. It was a hard but fascinating job during which I met incredible people.
All the while, I was furiously writing poems, at the time in Spanish. But it wasn't until my son was born and I stopped working that I had the time to cull my poems into a collection and edit them. To my surprise, this collection, "Entre domingo y domingo" won the National Jose Miguel Arango Prize and was second place in the Ediciones Embalaje Prize.
Life then led me back to the US where I continued writing, this time in English. I published two poetry chapbooks before enrolling as an MFA candidate in Poetry at Florida International University, where I was runner-up for the Academy of American Poets Prize.
About two years ago, my son began having seizures. I furiously recorded this experience into a text that eventually became a book, "A Petit Mal." This manuscript won the Beverly International Prize in Literature and was finalist for three other prizes. It will be published in 2022 by UK-based press, The Black Spring Press Group.
In 2021, I encountered the world of NFTs and immediately fell in love. My digital video verses are now widely available and part of several collections and platforms, such as KnownOrigin, Async Art, Foundation, Etherpoems, Fort Gallery NFT, Monograma NFT Gallery, & DoinGud.
I believe that poems should be valued as works of art and am thrilled to make their value manifest via blockchain technology.
Would you say it's been a smooth road, and if not what are some of the biggest challenges you've faced along the way?
For me, the challenge has never been the creative aspect. Writing and editing my works are how I'd love to spend my entire days. But, there is another component to writing–-authoring, which is the process by which writers get their works out into the world. Publishing is an arduous process and not for the faint of heart.
Traditionally, poems used static words on a page to convey meaning from one soul to another, from one generation to the next. I am working to infuse my poems with new media so as to dig deeper into the possibilities of communication, using both sound & visuals as support. I work closely with a graphic designer whom I hire to animate my poems in a fluid and visually alluring way.
The result is a virtual, poetic space that acknowledges the power of language, but also invites personal, thematic interpretation.
I believe the act of reading is one of the closest forms of communion between two minds—that of author & reader. When individuals converse, there is mediation, interpretation, negotiation. Even a mind before a sculpture, a canvas, a digital image engages in an inner dialogue of interrogation, comprehension, valuation. Music gains narrative when lyrics are added. Films start with a script.
A mind deeply engaged with a text allows the language of the text to become its own. Thus, poetry's power can extend beyond that of the aesthetic because words enter our mind to become indistinguishable from our thoughts, revealing emotions, ideas, beliefs we didn't even know we shared.
Taking these beliefs as inspiration, and working together with fellow wonderful crypto writers Sasha Stiles and Kalen Iwamoto, we've launched theVERSEverse.com, a literary gallery devoted to presenting poems as works of art. The gallery will be exclusively online and will work with recognized text-based digital artists as well as with renowned traditional poets. theVERSEverse will connect these traditional poets with visual artists, who will interpret their poems and enrich them with new media.
The works on the gallery will be available to purchase digitally as NFTs on either the Tezos or Ethereum blockchains and will vary in cost to ensure accessibility for all price points.
Thanks for sharing that. So, maybe next you can tell us a bit more about your work?
My poems are heavily influenced by the works of poets such as T.S. Eliot, Louise Gluck, Lucille Clifton & Sharon Olds—authors with unmistakable poetic voices. Beyond the form & diction of a poem, whether it be page-based or digital, the soul of the poet must be palpable in order for the poem to extend beyond the confines of language. I seek to drench my verse with my soul. To this effect, & believing that few things are as intimate as the sound of our voice, my digital poems all include a spoken-word component, combining poetic & physical voice to create a deeply immersive experience.
My spoken-word video poems fit within a long trajectory of text-based art, much of which, like my digital work, could be considered performative, as the use of language implies an active rather than passive exchange with the work's audience. From Ed Ruscha's word paintings, to John Baldessari's "Tips for Artists Who Want to Sell," to Tracey Emin's starkly straightforward neon signs, text in art overtly presents words as vessels of meaning. In doing so, such works touch upon the instability of language itself as a mechanism of storing & transmitting meaning. Words mean different things to each of us; meaning can evolve over time.
Yet, it is precisely this vulnerability that draws me to words. To borrow Derridean sentence structure, within the limitation lies the limitless. I believe words & their intended/unintended evocations remain the best tools we have to speak our soul, to voice our private world. I believe poems are works of art.
What were you like growing up?
I was a devoted reader, an introverted child. I read voraciously and lived within a world of my own making. In a way, nothing has changed. I am devoted to presenting poems as works of art and this has challenged me to share my vision with the world—a possibility that exists thanks to social media. I spend most of my days working hard alone, accompanied in the afternoons and evenings by my husband, my children, and my words.
Pricing:
.05-1 ether, depending on editions and complexity of the piece
5-125 tezos, depending on editions and complexity of the piece
Contact Info:
Image Credits
Photograph: Andres Hernandez Avatar: Adrian Avila Artwork design: John Contreras
Suggest a Story:
 VoyageMIA is built on recommendations from the community; it's how we uncover hidden gems, so if you or someone you know deserves recognition please let us know 
here.