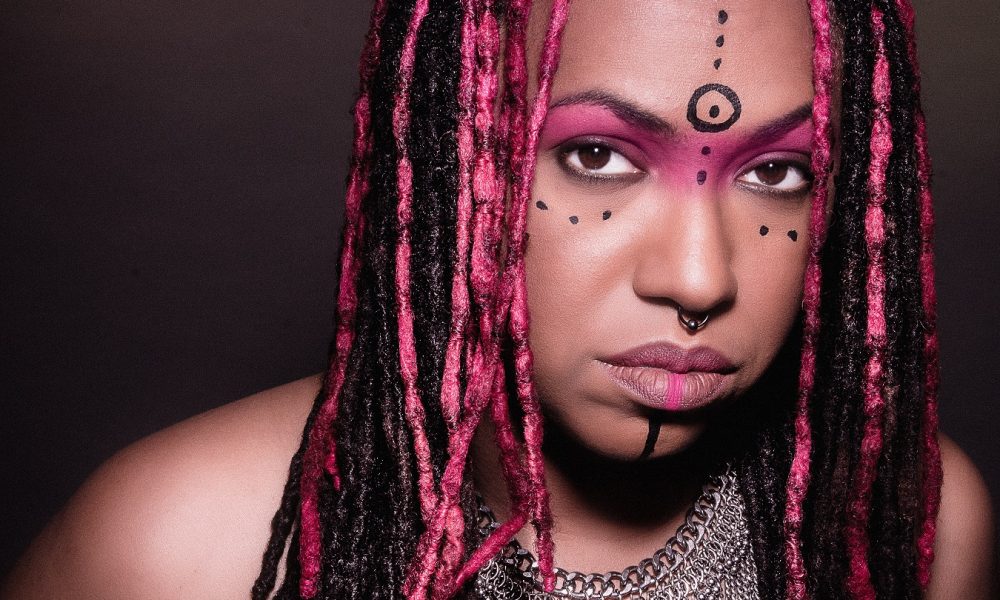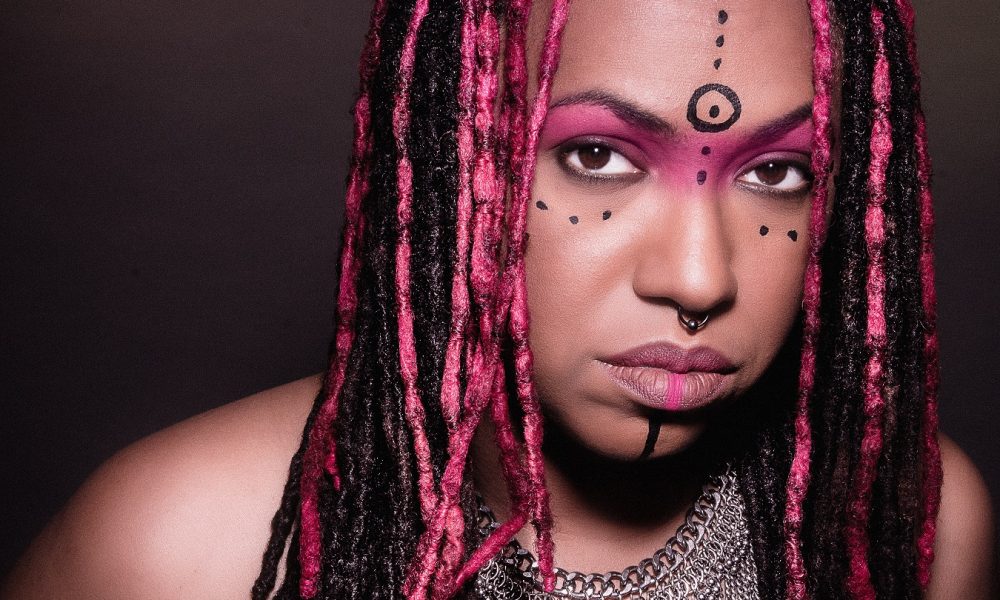 Today we'd like to introduce you to Niki Lopez.
Niki, please kick things off for us by telling us about yourself and your journey so far. 
I held a crayon long before I ever held a pencil. I've always been into art… and my grandmother held on to some art I 'sold' her as a child—which for me validates that I have always been an entrepreneurial spirit. In the art world, I'm an explorer of sorts, working with various media and have used my creative talents, skills and passions as an activist to contribute to many organizations over the years. Be it my art, cultural programming, sharing resources or graphic design skills, it has always been an honor to be a part of creating change in the community and working with others who impact the LGBTQ and Afro-Latina communities, women/feminists groups, people of color and sexual abuse survivors—of which I am one.

I grew up in a pro-black, religious cult that was recently featured on Investigation Discovery Channel and People Magazine. Members experienced sexual abuse, emotional abuse, grooming, and other traumas. I survived multiple traumas to eventually get out, grow, and help to put the perpetrator behind bars. I literally started my life from scratch at 25 years old. I put myself through school, found my biological father and reconnected to a family I was separated from since I moved into the cult at age 11. In 2004, I was awarded the Louis E. Peters Memorial Service Award—the highest civilian humanitarian award, given annually by the FBI in connection to my involvement with the case. 
Looking back, I realized when my voice was taken away and through all the things I had to survive, art has always been my refuge.
After leaving the cult in Georgia, I took a long break from my childhood love of art. I moved to Florida and became one of the original members of an art community in Fort Lauderdale—the Sailboat Bend Artists Community also called 1310 Gallery. I started exploring a new medium, painting with acrylics, while developing skills as a curator and freelance graphic designer, while volunteering for many local organizations within the South Florida region. I have a son that was born and raised in the art community and I can remember sometimes doing live art events with him right on my hip.
During this time, while I busied myself with art, my past was still untouched. In 2014 a movement was born: 'What's Your Elephant.' It uses the arts to address various unspoken topics including gender discrimination, abuse, the power of sharing and how the arts can be used to heal, to empower, and to educate.
For the first time, I started developing work that addressed some of my own 'elephants.' It was healing and cathartic, and I wanted others to share in that experience as well. My intentions for #whatsyourelephant is to create a safe space where people can share and bring awareness. I started speaking out on panels and at symposiums about my experiences as a survivor, my work as an artist, and the various forms of activism I'm involved with. 
My creative activism includes being a co-founder for Artists for Black Lives Matter, as well 1310 Bandits, nationally recognized award-winning, visionary team of female-led, predominantly LGBTQ filmmakers.

One of my favorite quotes is: "You must be the change you want to see in this world." -Mahatma Gandhi

Can you give our readers some background on your art? 
My body of work spans across paintings, mixed media, mixed media sculptures, installation and video. There are several mask pieces. Many of the works are representational and colorful. You will find intuitive, swirls, mark-making and symbols. Each piece has a layered story. Many of them are fragments of my story and my way of making sense of my past and present.

I love to explore and share subjects that are not always so easily acceptable or known. The intention is to create dialogue, explore stories, symbols and concepts from ancient cultures and ideologies, as well as provoke thought as to the probability of life in other dimensions, multiple universes and galaxies, how they are all inter-connected with us here on planet earth. For example, one of my pieces titled 'Olmec- father of Mexico' is meant to touch on the Africans that are the noted as the father of the Mayans and Aztec civilization and came to the Americas thousands of years before the slave ships. Some of my pieces dance with the Yoruba culture, which predates these modern religions such as Christianity. I'm fascinated by masks and their many meanings—the masks we wear and the masks I am uncovering as a journey within. I'm connected to the process and exploration, sometimes more so than the final piece. There is an energy exchange as I touch the materials. I love to explore with paper mache, pulp, clay, and other materials. Often times, I work to music, which can have an impact on how the piece and the colors develop. There are several layers to my work and I invite people to explore them and ask questions. 

What would you recommend to an artist new to the city, or to art, in terms of meeting and connecting with other artists and creatives? 
Living in an art community like I do, offers many opportunities to be connected with other artists, however, for artist who doesn't have that access, finding a community that nurtures you supports your growth is very important. There are local art incubators that foster growth and development and even online communities on Facebook and other social media outlets. There are also meetups focused on the arts, various art walks, and small pockets of art communities throughout South Florida and beyond.

Don't be afraid to get out of your comfort zone and your norm. Try a new medium and connect with other artists even if they in a different field of art. Visual artists can benefit from being around performing artists and visa versa. Don't give up on your passion. Consistency is the key. Even when you can't fully see the financial benefit. 
If you can't find a community you fully connect with, start building your own. If you build it, they will come.

What's the best way for someone to check out your work and provide support? 
I recently closed my 10th annual art exhibtion at the 1310 Gallery. It is also the 5th annual 'What's Your Elephant' art exhibition. I curate this annual group exhibtion at this artist that combines art performance and cumminity outreach.  I also show work or in various exhibition or curate within South Florida. The best thing would be to follow me on Facebook, Instagram or Twitter or log on to my website and sign up for the email. Currently I have a mixed media sculpture titled 'The Guardian' on display until November 25 at Tedds ART Works, 2422 North Dixie Highway, Wilton Manors Florida, 33305.

If you are local, you can contact me to schedule a private studio visit. People can support my work by purchasing my pieces, as well as booking me to speak on certain topics, hiring me as a curator, or cultural programmer, or to facilitate one of my 'What's Your Elephant' workshop at their gallery, organization or group. I'm an interdisciplinary artist and have several works from paintings, sculptures, mixed media, and video installations. There is a branded art t-shirt that supports the growth of 'What's Your Elephant.' Support is also sharing my work, my links and my projects. You can tune into my weekly Facebook live broadcast called The Circle every Tuesday 8:30-9PM EST on http://facebook.com/nikilopezcreative. The Circle is a weekly series sharing stories of our creative community, activists, and social entrepreneurs.
Contact Info:

Image Credit:
(Main image) courtesy photographer Micheal Anthony Clark.
(2nd Image with me with black dress with my hand on my scultpure with all the words behing me, ) courtesy photographer Robyn Martin
Getting in touch: VoyageMIA is built on recommendations from the community; it's how we uncover hidden gems, so if you know someone who deserves recognition please let us know here.