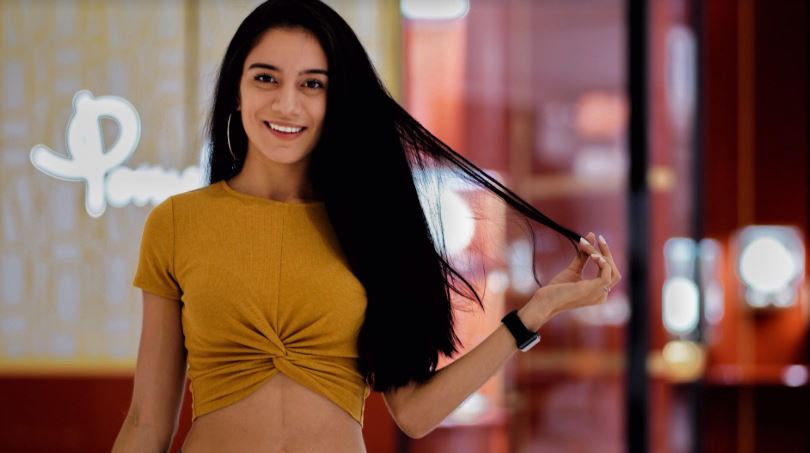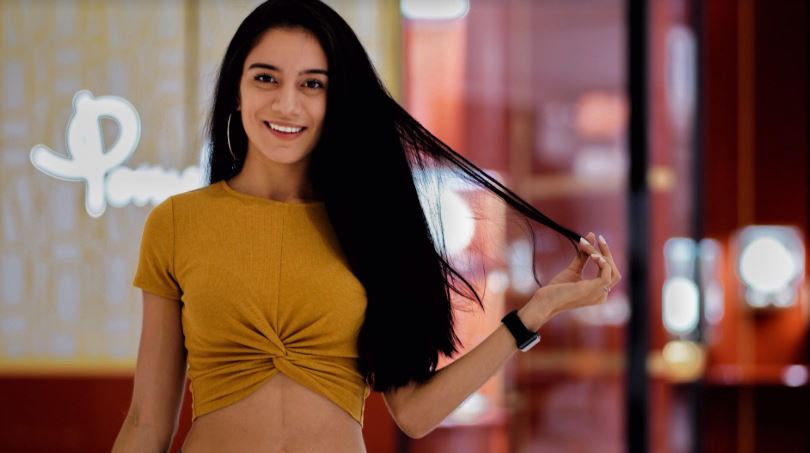 Too many of us grew up only seeing one kind of boss or leader in the media. The lack of representation for other groups reinforced harmful stereotypes and acted as a self-fulfilling prophesy, but would our opinion of what a leader looks like be different if the media did a better job at representing the true diversity of leadership in America?
Women and other under-represented groups are already leading many great companies, organizations, & academic institutions; others are authoring best-sellers, building engaged audiences, leading movements and more.
We had the honor of connecting with many of the best and brightest female leaders from in and around the city and we asked them our question of the month: What is the best advice you have for someone who feels like they are facing insurmountable odds.
We encourage you to check out the female leaders we've highlighted below, follow them on social media if you find their work or story interesting and most importantly do your part to #fightstereotypes.
Gianni Danielle | Photographer and Creative
My best advice to someone who feels they are facing insurmountable odds would be to really dig deep, come back to the surface- and then think smarter.
Jasmine Saumat | Makeup Artist and stylist
My best advice to anyone that feel like they can't accomplish or surpass a certain challenge is to simply break down what it is that you want/need to accomplish. Take a step back and try to separate the "challenge" into smaller tasks. Take it day by day and pace yourself. Sometimes we as humans bite of more than we can chew. So it's good to just take that step back and look at things at a different angle.
Cassidy Nicholas | Director of Programming and Coaching at EPIC Interval Training
When facing a challenge that seems insurmountable, take it to paper. Write down an exhausted listed of small, actionable steps you would need to take in order to overcome this challenge. The more specific, the better, and no step is too small. Next, tackle ONE of these steps each day. If you get more done, great, but only make your goal one thing so that you cannot fail and are guaranteed constant, forward progress. The biggest mistake people make is trying to do too much, achieve to quickly. This leads to burnout and forfeiting your goal all together. Any challenge worth surmounting or goal worth achieving will take a long time. Persistent consistency is all you need.
Luisa Fernanda Quiceno | Actress In the making | Freelance Model
It's sometimes hard to not doubt nor compare yourself. Yes, it can happen. It happens to the best of us. I have always told people risk it you will never know. If it does not work out at least you can say you did what you could at the moment. It may feel like it's out of your league to be on a certain level. But that's just a mentality that society makes you think. Don't be afraid to do what you want. I risked it and seeing how far I have come is great, but I have so much more to accomplish. Not everything is rainbow colors how social media pictures it. People show what they want but won't post their moments of breakdowns. There's three words that I have learned their value which are dedication , persistence , and disciplined. Some doors may not open which that's OK, but that should be another reason to keep going.
I was told once "what many dream of doing, you are now making it true."
@luisaaafer
Clpromomodels.com/luisa-f
Ysabela Guzmán | Lifestyle blogger
The first thing to know when starting any personal goal is that good things take time. Every beginning is difficult and we will want to give up a million times. What will make you different from others is your discipline and perseverance.
One day will be more difficult than another, but each step brings you closer to the goal, so don't give up so fast.
Surround yourself with positive people, that drives you, that knows more than you, that is one step ahead of you.
Read motivational books, meditate, get up early, start changing habits for better, thank, pray, eat healthy, be happy, once you have controlled that, every dream you have, it will be easy to arrive.
Keyla Medina-Rosa | Editor, Translator, & Content Creator
The best advice I'd give anyone that asks me (it's not always a great idea to offer it, wait until is asked!) is to be open and ask for support, be it in the form of a prayer, advice, a hug, or companionship. We can all be strong and independent, but a shared problem is half a problem.
Milenko | Caterer | Event Experience Designer
Facing challenge could be debilitating and we have no control over what kind of cards life deals us, we can only control how we choose to play it. My best advice is to take things one day at a time, one step at a time. What could you do today that would help you have a better tomorrow? Stay in the present moment.
Sabina America | Choreographer & Creator of America's Bombshells
For anyone feeling that they're facing one of the toughest challenges in their life, always remember that someone has gone through a similar situation in worst conditions and has pushed through it. Some days will be harder than others, fight through the bad times and know that as every day finishes you are that much closer to the better days coming. Enjoy the ride too because one day you'll look back and share your story with others about how you made it.
Niyaah | owner of Sweetz by Niyaah, LLC
My best advice is to continue to work at it, whatever it is or maybe. Nothing is impossible or too hard to overcome. Perseverance and dedication to seeing it through is key!
Sweetzbyniyaah.com
@Sweetzbyniyaah
K'nya | Artist | Songwriter
When you feel like you can't look to God. The most important love comes from God and is within yourself. We limit ourselves based on society's standards thinking, "Are we good enough for this?" or "what if I fail?" — My answer to the first question is no one can stop the person who has faith. My answer to the second question is take a leap of faith and find out. It's through overcoming adversity that you find your will and fulfillment in life.
distrokid.com/hyperfollow/knya/civic-thoughts
@iamknya
Yolande Clark-Jackson | Author | Educator | Speaker
Having survived a childhood trauma, the trauma of losing a child to cancer, and a parent to ALS, the best advice I can give is to acknowledge the present feelings of fear or sadness then "Keep it moving and only feed what you want to grow." These are my mantras when facing any difficult challenge. I write, and I create things out of grief. I push myself when I feel fear. I keep my mind busy on what makes me happy. Yoga and exercise help too. It all comes down to training the mind and body to be stronger than fear.
yolandeclarkjackson.com
@yolandeinprofile
@Yclarkjackson
Edina Musa |Fitness Trainer | Nutritionist | Basketball player
The only limit is your mind, think beyond that and you are LIMITLESS.
You have power over your mind,not outside events and when you realize this you will find your strength.
The only limits in your life are those you impose on yourself. Only you can stop yourself for achieving your dreams, and only you can make your dreams come true…and this is YOUR CHOICE only…choose wisely.
Max Sandra "MadMaxs" Lurius | Nail Artist & Entrepreneur
The journey to success will consist of many tears and long nights, but don't worry too much. Grab a cup of tea, look up at the sky, put your hands up, take notice of your slayed nails, and repeat your goals to yourself and to God. Push yourself, seek support from loved ones, and don't give up. We all have a purpose. Live in yours. The sky may seem cloudy but the storm will pass!
Heiress Rolle | Natural Skin Care Enthusiast & Founder Of It's A SXCRXT Skin Care Collection
First thing first, A quitter never wins and a winner never quits. Always know that nothing is impossible. The advice that I would give is to remember why you're taking on these challenges in the first place. In any situation look at the glass half full. Your dreams & goals; you have to protect it. Take your time and do your best. Faith removes all Limitations.
@itsasecret_skincare
@bunnyheiress
itsasecretskin.com
Chelsea Sumner | Photographer and Poet
My best advice for someone who is facing a challenge that is insurmountable. Is to stop and look at yourself in the mirror and to think about all of what you did to get to where and who you are today. Tell yourself you see a great person and to keep pushing and that you can overcome anything and everything by believing within yourself. "You can do "ALL" things through Christ who strengthens you." And to always remember God will not give you more than you can handle. He gives his toughest battles to the ones who are strong enough to fight through the end. So… Lift your head up high in look yourself in the mirror and tell yourself to keep pushing. You got this!
@The_PerfectShotsm
sumnerchelsea.blogspot.com
Robin Brown | CEO of Shadey Lady Cosmetics
The best advice I have for someone who is facing a challenge they feel is insurmountable is get back to the basics. What I mean by this is, do things that help you relax your brain. For example, when I am going through creators block I go to the beach or paint. These hobbies help me shut off my brain for a moment and gain clarity on what I need to do and how I should execute.
Also, don't be so hard on yourself. There is a reason why you are going through a challenge. There is always a bigger picture to everything.
So if you feel it's insurmountable, just remember GBTTB (Get back to the Basics).
shadeyladymiami.com
@shadeyladymiami
@shadeyladymiami
Julie Frans | Community & Culinary Director of Yard Hospitality | Family Travel & Adventure Expert
Here's what I do when I am overwhelmed with a project.
I take a walk to clear my head and get myself in the right head space.
I break the challenge down into more bite-sized pieces.
I write it all out on paper, listing the steps I know I need to take, and the questions I have in areas where the steps to take might not be as clear.
I make a list of the people who could help, collaborate, or enlighten me in certain areas.
I reach out, talk it through, and listen.
I work on the parts or the to-do's that are clear and more straightforward.
I don't rush the pieces of the puzzle that are unclear or daunting, they will become clear in time.
I keep a notebook or document open for notes and thoughts that come up during the process.
I list clear deadlines for the steps and pieces of the project to ensure that I stay on track.
If I am really stuck on something, I stop thinking about it and sleep on it, approaching it with a fresh perspective in the morning.
By taking on the challenge piece by piece, it becomes more manageable. By enlisting others, I get expert ideas and thoughts to add to the process. Exercise, fresh air, good sleep, and creative space are all critical keys to staying calm and focused. Eventually, the challenge is overcome. Onward and upward!
chefjuliesfamilytravels.com
@chefjuliesfamilytravels
@ChefJulieFrans
Manu Diaz
My best advice to someone facing a challenge they feel insurmountable is mindset. The Law of Attraction. Your mind is your strongest weapon in this life. If you train your mind to believe that you will be successful, that energy will be reciprocated. Once you understand that the outcome is going to be different or that you truly WANT it to be different then you will stop at nothing to get to the goals you have set for yourself. Also adding to that is hard work. Thoughts and goals will be just that if you don't work hard for them, consistency is KEY. The more you do something the better you get at it and the more people start to notice your talents, your journey, and everything in between. But at the end of the day your mind is your most important asset. Always take time for yourself to connect with your mind, body, and spirit to clear your thoughts and refocus when things aren't going quite as planned. Reconnecting with yourself to remind yourself why you started in the first place can do wonders. This is SO important. There's always a light at the end of the tunnel, keep going!
Megan MurphyBratich | CEO @GetThePeople | Ambassador @Summit | Miami Community Director @HeyMamaco | Co-Founder @takemealive
Life doesn't happen 'to' you it happens 'for' you. Living great big lives takes courage and vulnerability which means there will always be seemingly insurmountable challenges. In those moments you have to realize that you wouldn't be presented with the challenge if you couldn't handle it. Feeling pushed against the wall or that you're at rock bottom is no joke, I've been there but it's also these moments that are our greatest opportunities to look at what we're choosing to give meaning and power to. A quick practice that works for me – I write out all the absolute worst case scenarios, anything that I'm afraid will happen. Then I write out 20 ways I can take action and make progress – anything just have to get to 20, and then pick just one to do today. I've found that after this work I'm much less anxious and have a grip on how I begin to move through from a place of acknowledgment, awareness and belief. You have to believe there's a way through in order to set yourself up to take action. If that doesn't work – call a worthy friend to vent and get advice! Often times these mega hurdles lead to our greatest growth moments and victories in life, so practicing gratitude in hindsight is also an invaluable tool for approaching the road ahead. #ObstacleisTheWay #neversaydie #everydayIslay
getthepeople.com
@meganmurphybratich
summit.co
Mirala | Content Creator | Entrepreneur
It's important to believe that life is happening for you and not to you. It's incredible what we can accomplish with just our thoughts, and if you are able to embrace this challenge as a lesson, you can release yourself from feeling stuck. Believe that you are destined for great things, and find ways to lift yourself by setting personal goals, finding guidance or a mentor, meditating, doing physical activity and most importantly surrounding yourself with love.
Youtube.com/Mirala 
Facebook.com/Mirala  
Rosemarie Fern | Model | Actor
When i'm in the middle of a challenge that seems unconquerable, i break-it-down into very small tasks.  I create a plan of action with a step-by-step order to completing each small task.  The smaller the task the easier to conquer.  Then I do one thing each day from the list.  No pressure, just one thing a day is suffice, but if i feel like doing more, i do.  By the end of the week i did seven things.  By the end of the month i did thirty things.  Before i know it, i'm closer to that goal than i thought and it doesn't feel unconquerable anymore.  Break-it down, do one thing, then look back and see how much you have accomplished.  That's my formula to anything intimidating.  I set no limits for myself, just plans of action. My ultimate goal is to see how many unconquerable goals i conquer. Can you do one ☝️ thing a day towards your goal?  Then you got this.
Jessica Galinas | Actress
When a task seems insurmountable,  I remember a card a friend gave me about 20 years ago.  The card had a cute picture of a boy surrounded by homework.  Written was the word 'Tenacity' and a quote from Mathatma Ghandi, "Strength does not come from physical capacity. It comes from an indomitable will. I remember looking up the word 'tenacity' and I noted the difference between being tenacious and persistent.  I always have had a 'never give up' attitude, but in time realized that it wasn't always enough. Staying positive and working smarter (not necessarily harder) are keys to success. I understand there is a strong possibility that sometimes I am going to fail.  Although never fun, I know failure is a part of the journey to success.
Natalia Patino | Actress | Singer | Writer | Artist and Content Creator
Remember you are never alone. It is okay to ask for help, and it is okay to take time to breathe, reflect, and realign. The first person who deserves your unconditional love, patience, and understanding is you. When you have done the inner work and sought the help of those you trust and love, your mind can-and will -rewire the thoughts causing blockages. Look at challenges as stepping stones to the next and most beautiful version of yourself; vital to your evolution and growth. Your resilience is part of your brilliance. Trust that things will get better/easier, and have faith in the lesson the challenge is teaching you.
nataliapatino.com
facebook.com/nataliapatin0
youtube.com/user/nataliapdramadoremi
@nataliapatin0
twitter.com/nataliapatin0
Erin Peacy | President of Mind Body Spirit Event Series
My best advice is to believe in yourself.  Ignore the nagging and unhelpful voices you may hear in your head…that's fear and fear won't guide you to greatness.  Just believe in yourself and DO IT!!!
@mindbodyspiriteventseries
facebook.com/mindbodyspiriteventseries 
Emem Nnamdie aka Fire Goddess Em | Lifestyle Influencer & Designer
No challenge is insurmountable. I'm a firm believer that you are never given more than you can handle. You may have been given more than you are use to dealing with. First, you need to gather your thoughts about the situation. I like to prepare my mind by going to a yoga class, meditation, or a beach day. If your mind is clear then you will be able to gather your thoughts efficiently. The next step is to create a plan. I write out my plans or I use speak to text. This allows me to be able to go over my plan and decide what may be the best steps to take in order to execute it. The last step is to execute it. Knowing that you have done your best to overcome this challenge is one of the most rewarding things of all. Not attempting to try is a disservice to yourself.
instagram.com/firegoddessem
FireGoddessEm.com 
Jourdan Taylor "Champagne J" Trtanj | Bottle Server "My overall goal is to have my own Champagne Empire"
The only thing that can stand in your way from a solution is yourself. Remind yourself that failure is tolerable, but giving up is not. Have the mentality that impossible situations are only impossible until someone does it.
Samantha Lerouge | Creativepreneur | Consultant | Influencer
"Pray and give it to God". When faced with an obstacle the first thing you should do is pray (or meditate). Rather than spending your time worrying, spend that time by giving your worries to God.  Afterwards, create a to-do list in order to effectively accomplish your goals. Lastly,  give yourself self-affirmations in order to build your self-confidence and create positive thoughts to set you on the path to success.
Samanthalerouge.com
LerougeConsulting.com
BeingAdultish.com
@adultish_
instagram.com/sam.lerouge
Christina Cuevas | Communications Specialist & Newbie Lifestyle Blogger
Facing challenges are inevitable. I have found that it is really important to approach and respond to these challenges in a positive way, as difficult as that may seem initially. For me, I like to write everything out. When I'm facing a challenge that feels insurmountable, I take a deep breath, pull out my notebook and favorite pink pen, and I write out what the challenge is. I will then create a list of actionable ways (mini goals) to break down the challenge. Setting small, attainable goals to help me reach a solution/ end goal helps me to see that the challenge isn't impossible. Plus, I love being able to cross off each mini goal once completed because it makes me feel really good and just proud of myself! In many ways, tackling a challenge is a mind over matter thing. Positive thinking and believing in yourself goes a long way in helping you tackle whatever challenge you face. You can accomplish anything you set your mind to!
thesavvymavenblog.com
instagram.com/thesavvymaven
Jessic Villarreal | Mommy Blogger Inspiration
My very personal advice is that they do not give up that they are always positive and perseverant, perseverance is key and that however far and difficult it is to see that challenge, do not stop until you get it, work every day on it one of my motto's is that God's time is perfect and he will arrive when he sees that you are really ready!
instagram.com/puntokoha?utm_source=ig_profile_share&igshid=ra3ku7rf9x
instagram.com/gatalocaswimwear?utm_source=ig_profile_share&igshid=1ikwaq7x1rwut
instagram.com/theleovard?utm_source=ig_profile_share&igshid=1hwuuzp34h36f
amazon.com/shop/influencer-22b43819?listId=1SA4V25SP9DQF