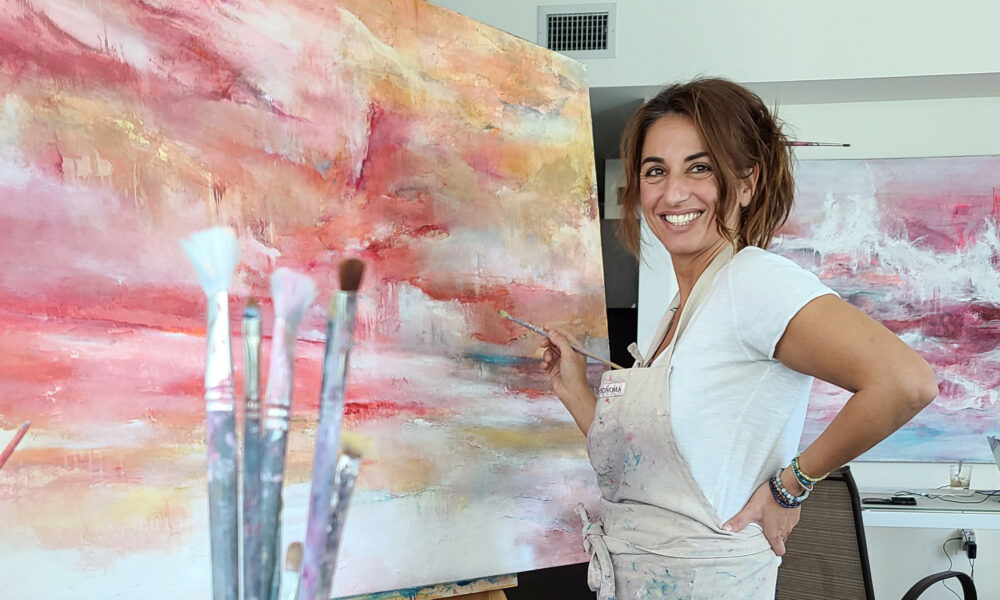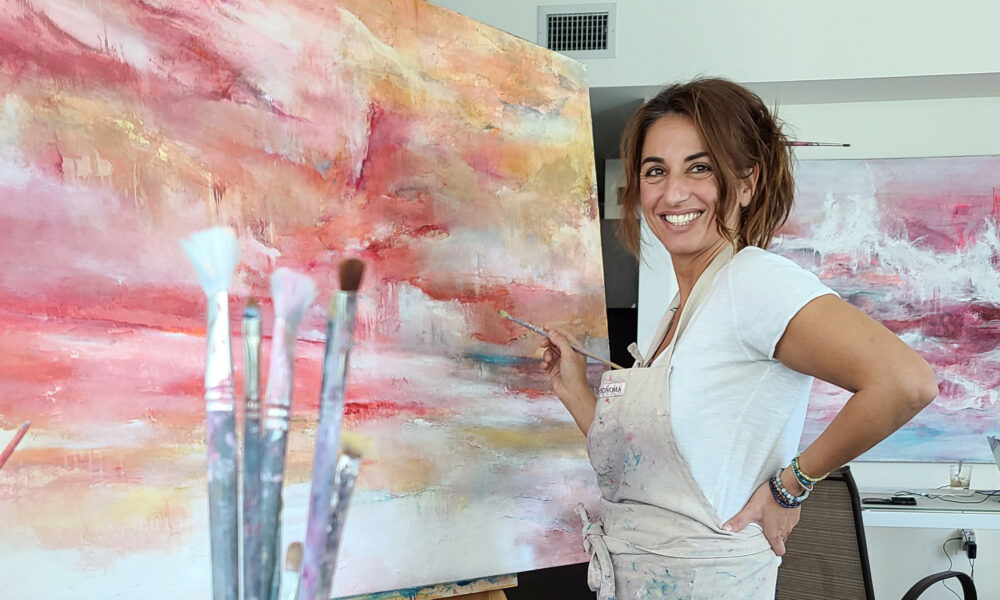 We are thrilled to be connecting with Sandra Encaoua again. Sandra is an Artist and Painter and is also a content partner. Content partners help Voyage in so many ways from spreading the word about the work that we do, sponsoring our mission and collaborating with us on content like this. Check out our conversation with Sandra below.
Sandra, it's been too long since we last connected. Thanks so much for taking the time to share your thoughts with our community again. Some readers might have missed our prior conversations, so maybe you can kick things off for us with a quick intro?
Of course. I am a French Artist. I have received several awards, including a Miami Art Grant in 2020 from the Andy Warhol Foundation (NY) and the medal from the Academy of Arts, Sciences and Letters of Paris (France). I am also a member of the Jewish Art Salon in New York and the Taylor Foundation in Paris. I like to work on large oil and spray canvases. The material is very important to me. I superimpose many layers of paint, spray paint, possibly gold or silver leaf. The surface of the canvas can be scratched or very smooth in different places. This allows me to convey a message that has several levels of interpretation and understanding. I like to leave the viewer the possibility to imagine, to feel what he wants in relation to what he sees. The idea being that there is a resonance between the 'looking' and the object looked at and therefore an artistic journey.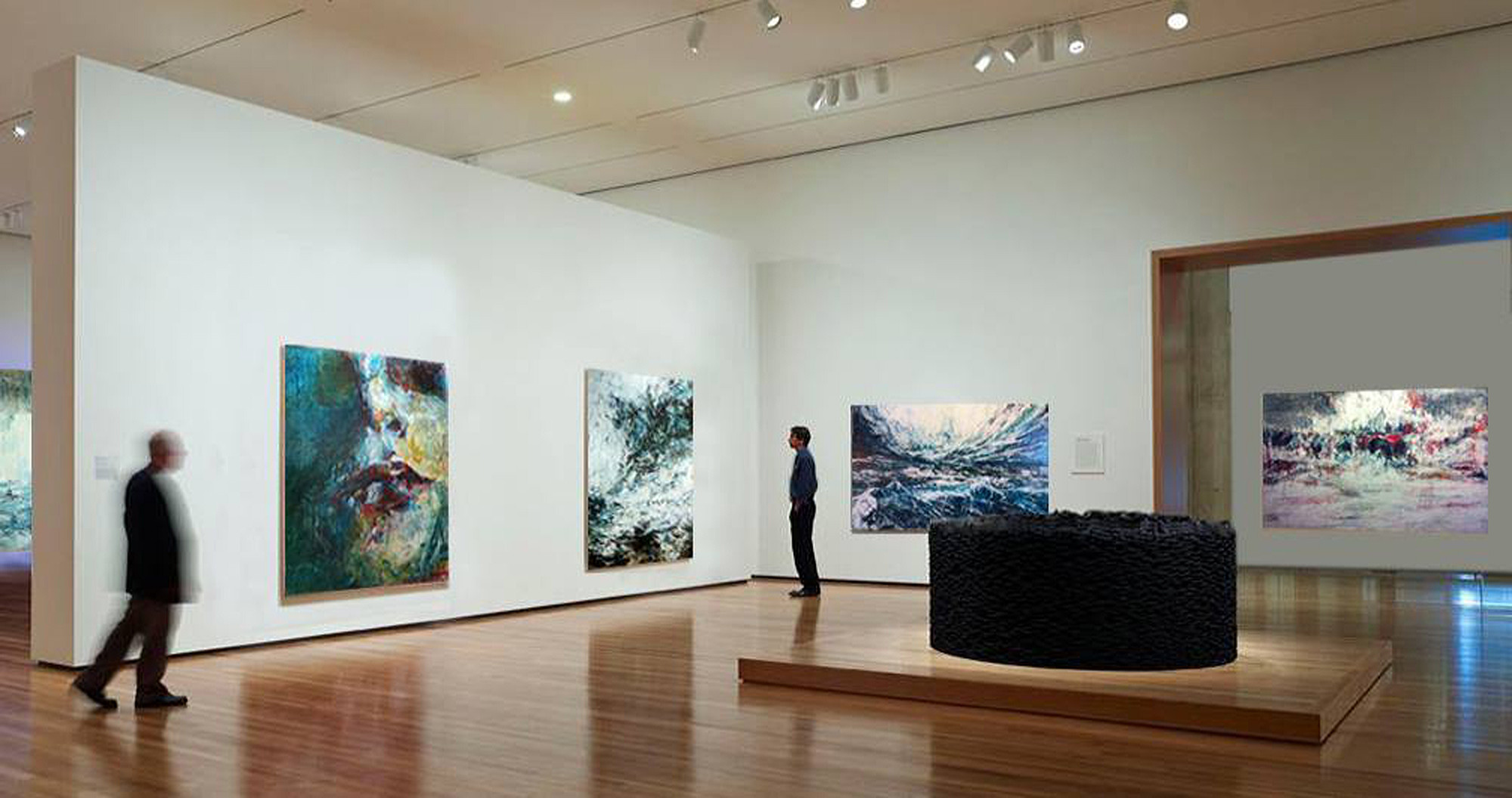 As an artist do you have a particular message to convey?
I think an artist always has a message, whether it is explicit or not. From the moment a person expresses himself sincerely – whether it is with speech, dance, singing, painting, …- there is a message. For my part, I mainly express my emotions, my feelings via the medium 'painting' or 'drawing'. It is very difficult for me to express myself orally, and I think this is the case for many people. Art allows me to externalize my emotions, without needing to explain them, and to free myself from them.
What series are you currently working on ?
My last series is very personal. It's called 'passing through', literally, going through. Passing through life's trials, separation, loss, illusions and disillusionment. Love too. Everything that touches us and transforms us. What makes us feel alive. This series started about 2 years ago, and gathers about a dozen canvases and several dozen watercolors. I am still working on it, with the wish to organize in 2021 or 2022 a beautiful exhibition in Miami and maybe in France.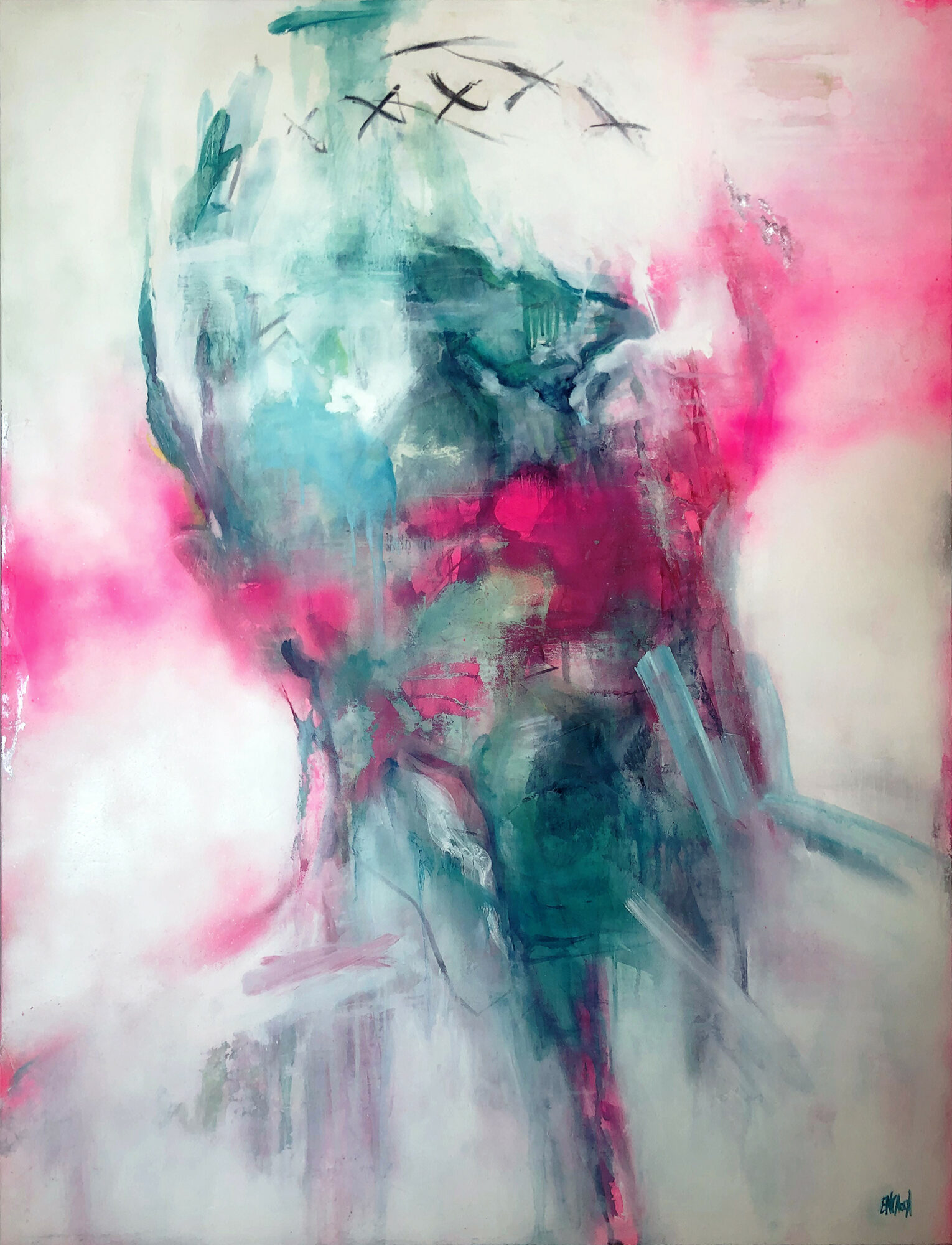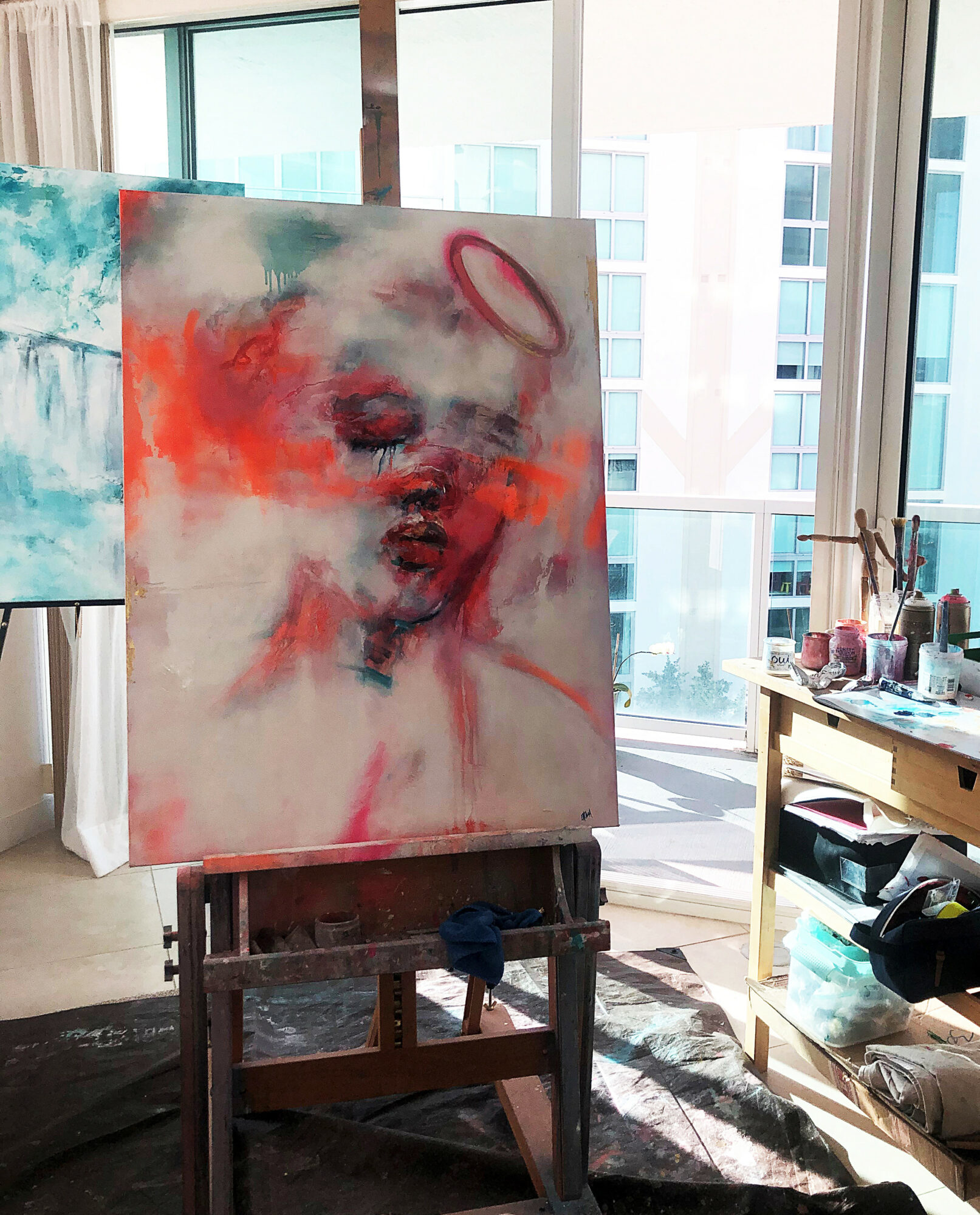 What are your next events and exhibitions for 2021?
Since last year, several of my exhibitions have been cancelled or postponed because of the Covid19 and today there are still very few big exhibitions like Art Basel planned. To make up for this lack of visibility, we decided with several other French artists (photographer, painter, stylist, …) to create a place, The French Bubble. We meet every Thursday in Fort Lauderdale in order to propose to the public our creations as well as artistic workshops. You can find all the information on the website www.thefrenchbubble.com. I also regularly organize painting parties for children and adults at the Lily Rose Tearoom in North Miami Beach. All these events are regularly announced on my Facebook and instagram accounts (@sandraencaoua)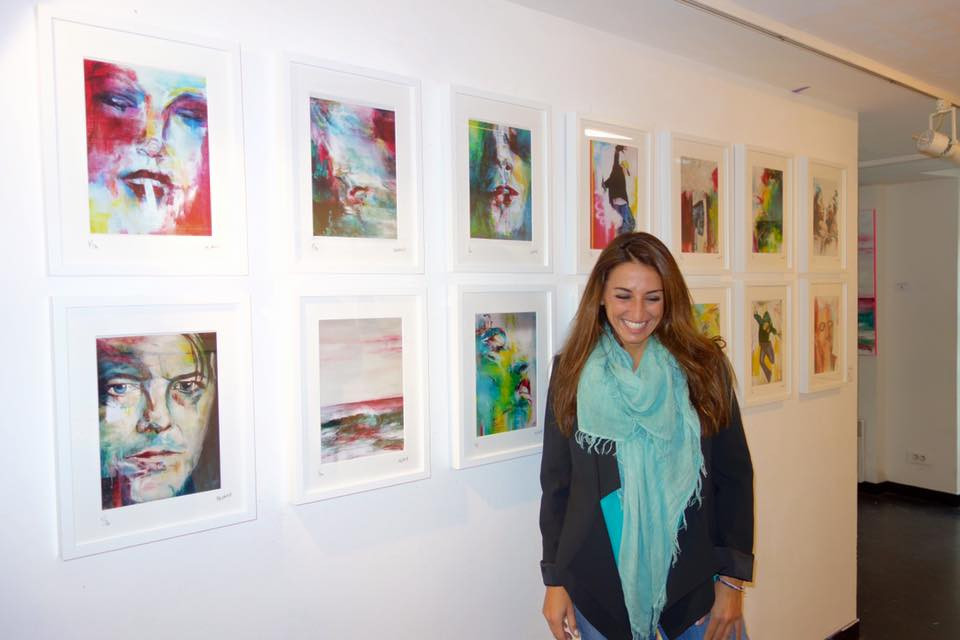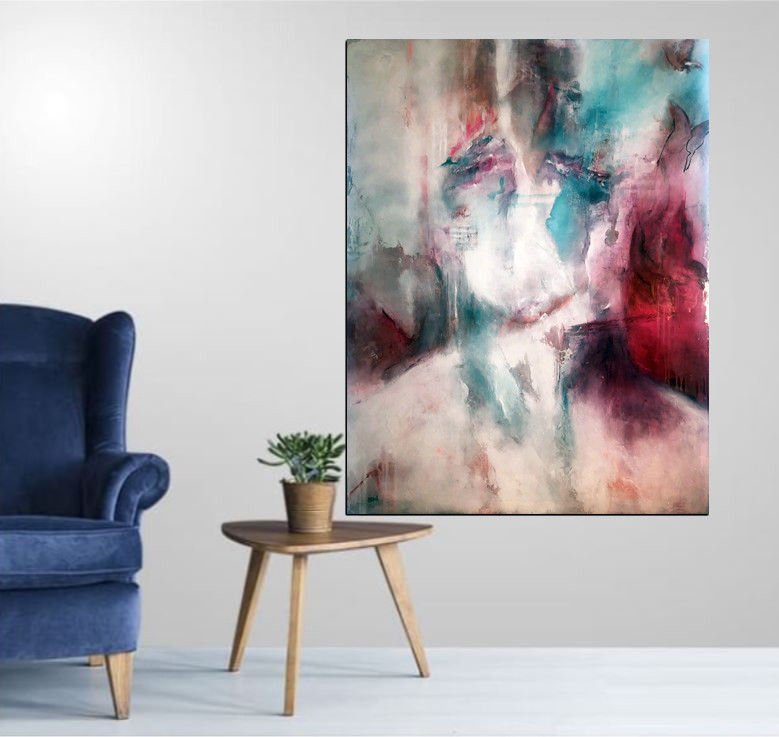 Do you have any special plans for this new year? Any dreams? expectations?
I hope to be able to participate in the very beautiful exhibition of the Invalides de Paris in May 2021 if it is maintained. I will participate in the 16th Annual Art Competition from April 9 to May 4, 2021 at Pemproke Pines, as well as a very nice virtual exhibition with the Wellington Art Society from April 2 to June 2, 2021. I am also developing online sales. I work with several very specialized art websites, including Singulart and SaatchiArt, through which I offer my works directly to collectors. I have also developed my own website www.encaweb.com, where Art Lovers can find all of my paintings and watercolors available at direct studio rates, as well as signed and numbered reproductions, starting at $65.
On which platforms can we find and buy your works?
You can find my works on: https://www.encaweb.com
https://www.saatchiart.com/encaoua
https://www.singulart.com/fr/artiste/sandra-encaoua-2421
https://www.artsper.com/fr/artistes-contemporains/france/5643/sandra-encaoua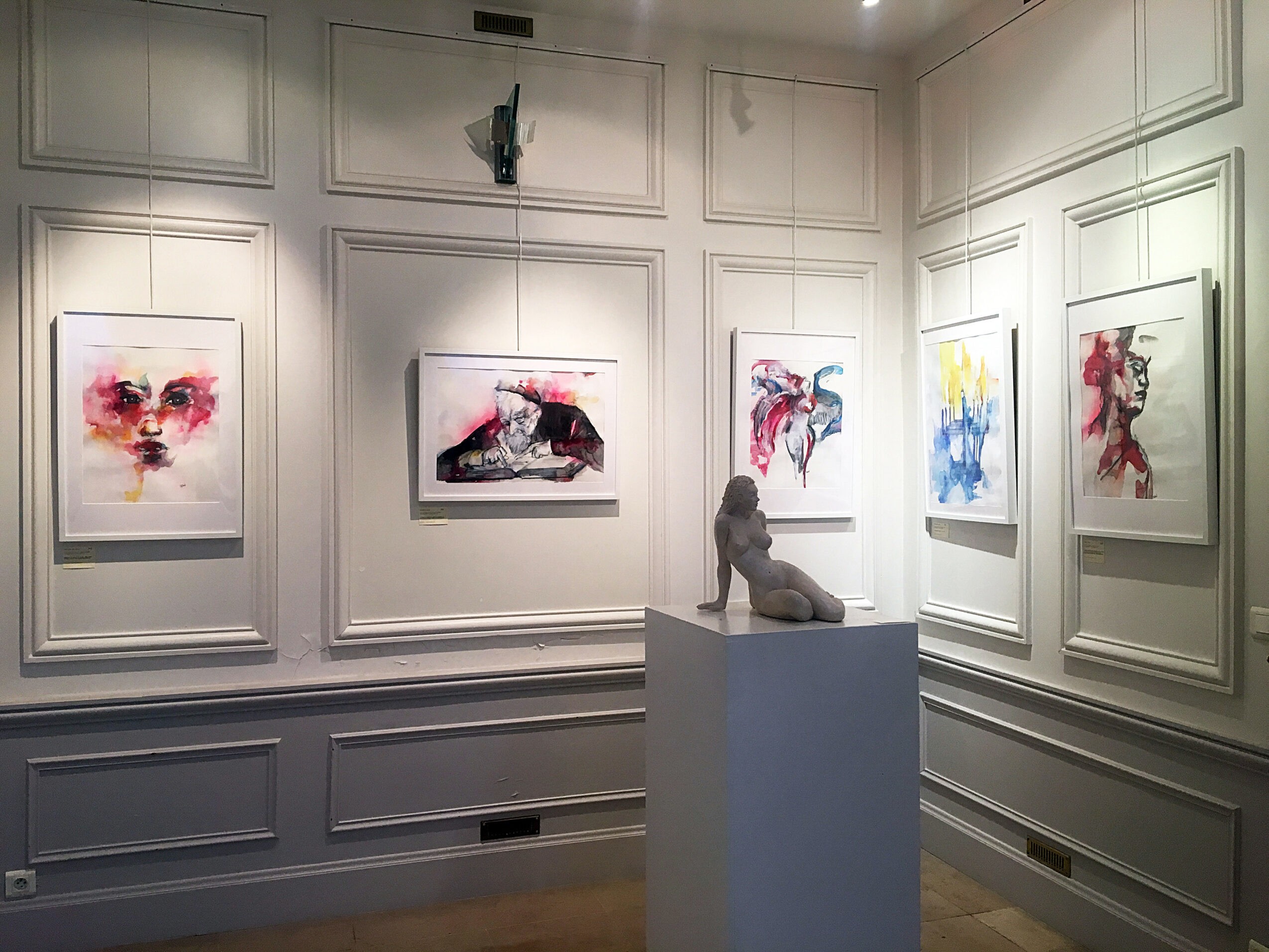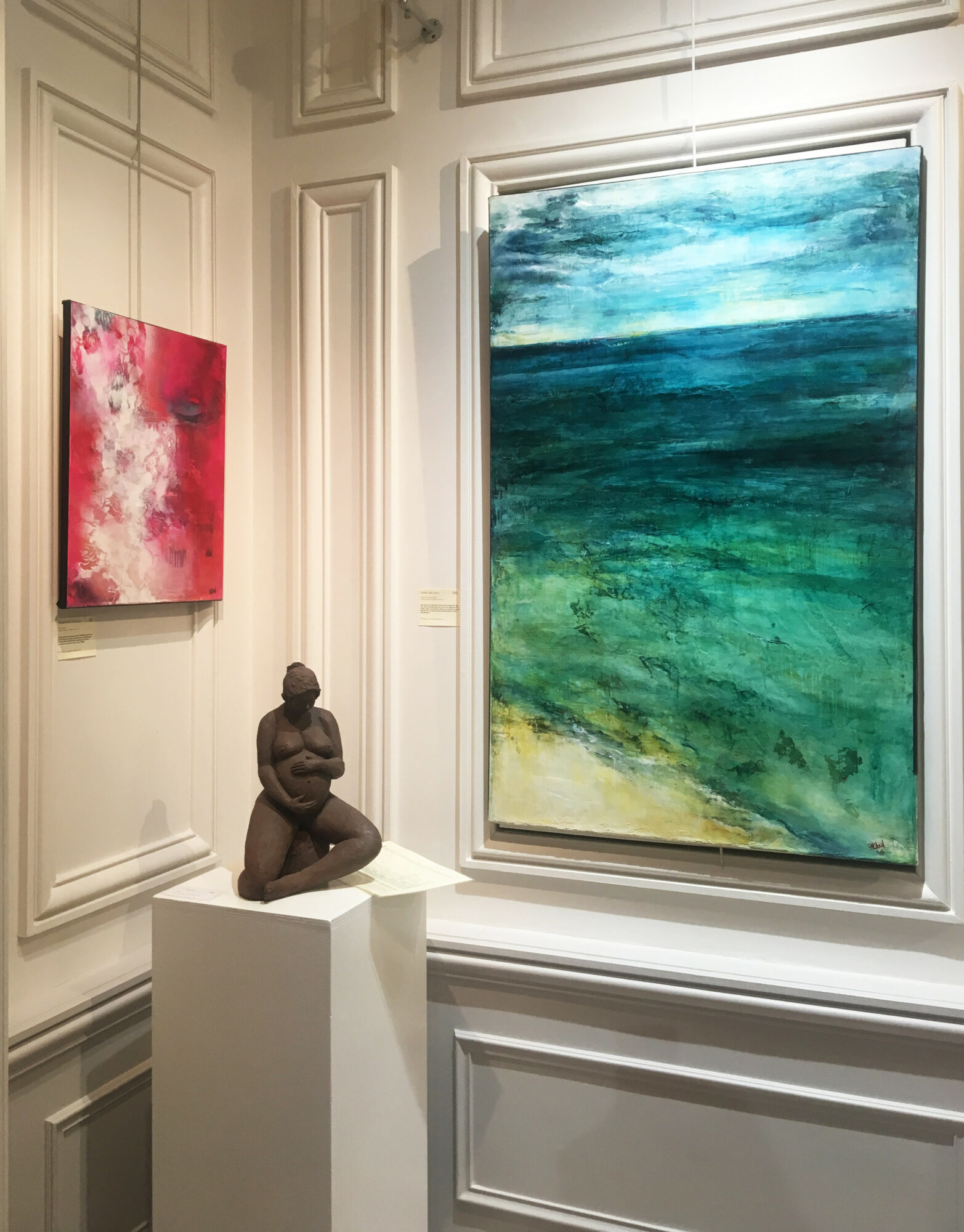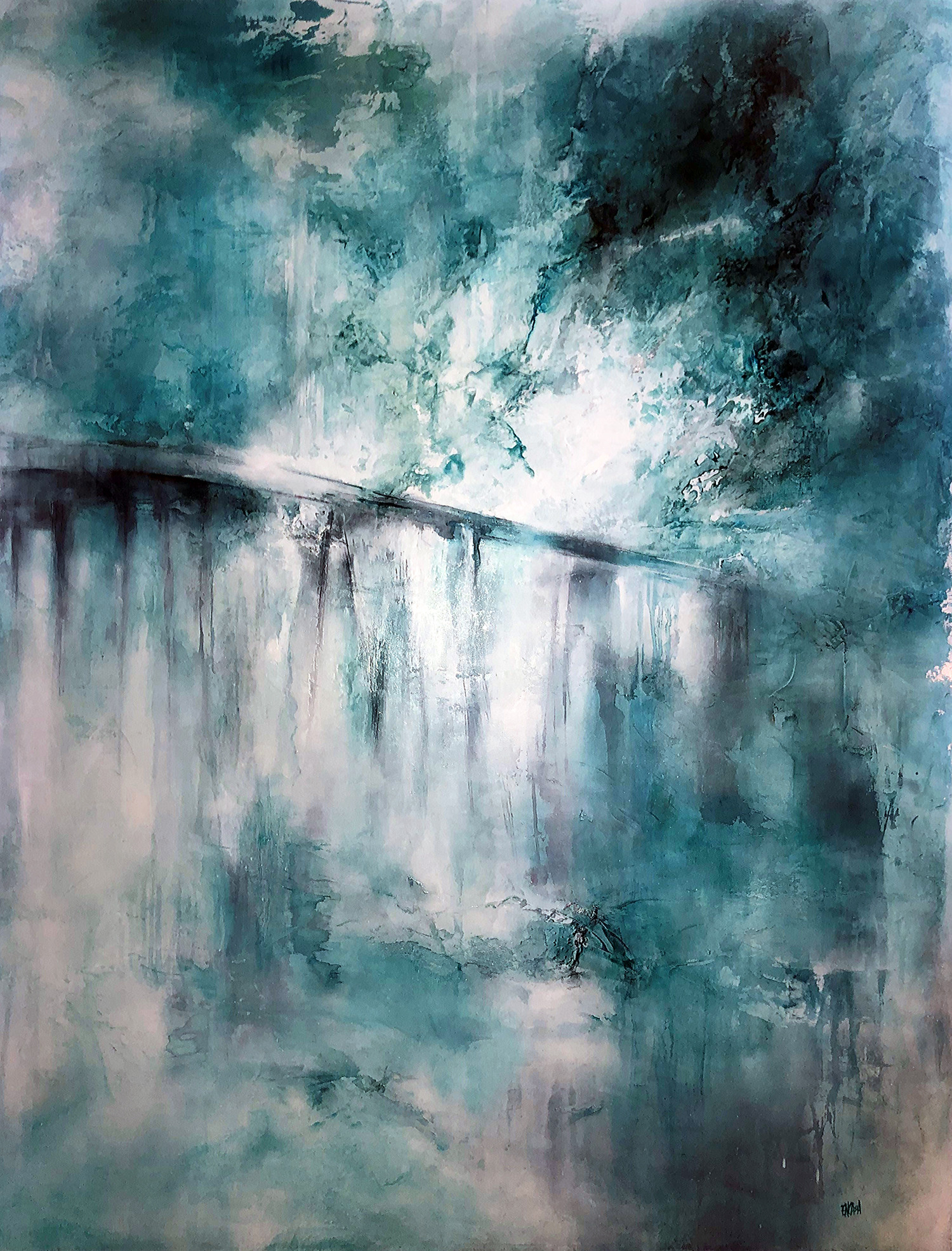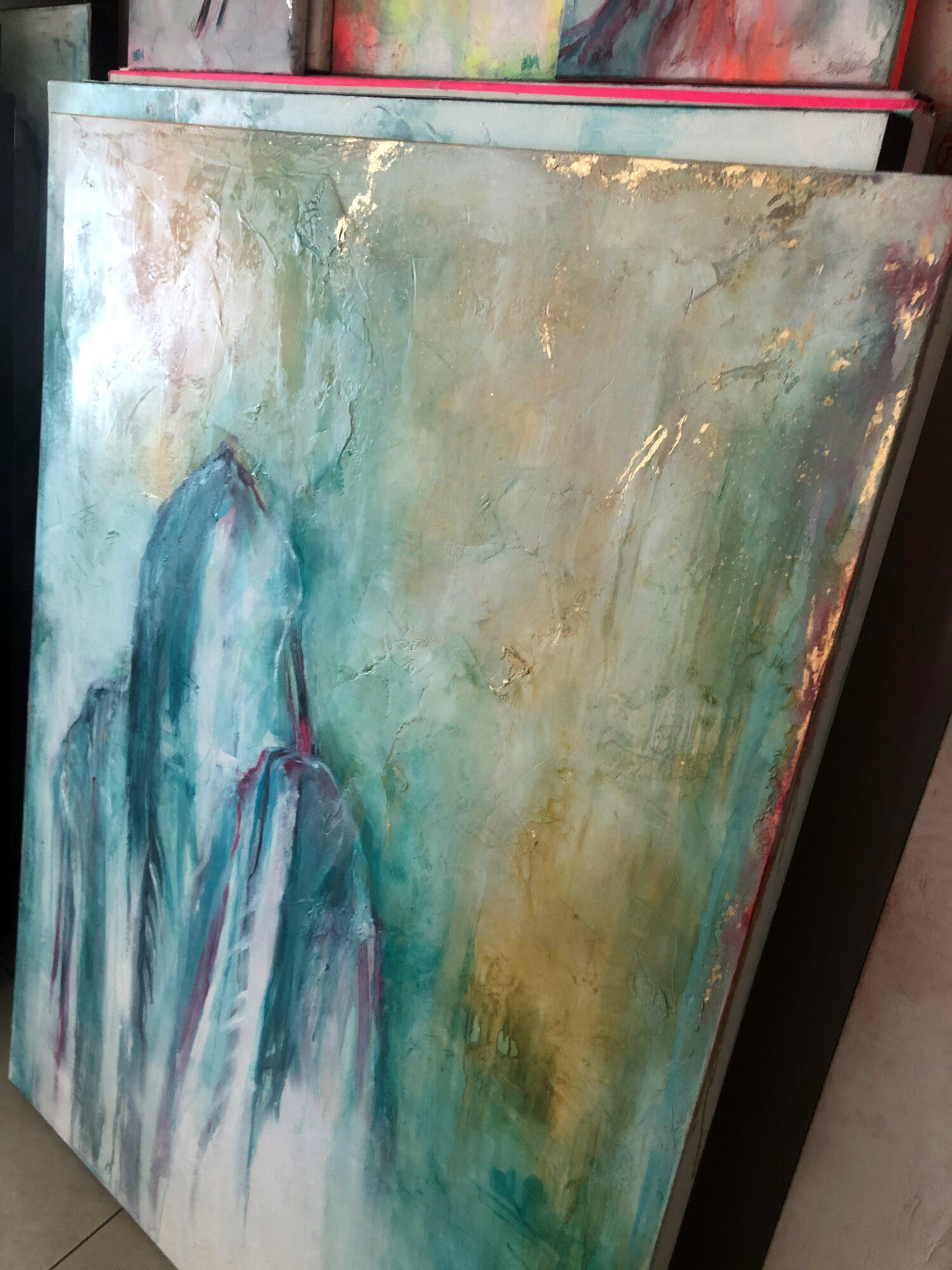 Can you propose a special offer for our readers?
With great pleasure. I propose to offer a 15% discount on all the works available on my website www.encaweb.com to your readers with the code MIAMI15
Thank you so much again for sharing all of this with us. Before we go, can you share with our readers how they can connect with you, learn more or show support?
You can find me on all the social media, Facebook, Instagram, LinkedIn,… I regularly publish my works in progress or finished as well as the announcements of upcoming events (exhibitions, workshops,…). Don't hesitate to follow me and especially to come and see my work 'live'!
https://www.encaweb.com
https://www.instagram.com/sandraencaoua
https://www.facebook.com/Sandraencaoua
https://www.linkedin.com/in/sandra-encaoua-berrih-33695595
https://www.saatchiart.com/encaoua
https://www.singulart.com/fr/artiste/sandra-encaoua-2421
https://www.artsper.com/fr/artistes-contemporains/france/5643/sandra-encaoua
https://twitter.com/sencaoua
https://www.youtube.com/channel/UCWSXFeBG1fYHFgsaI6IYHhA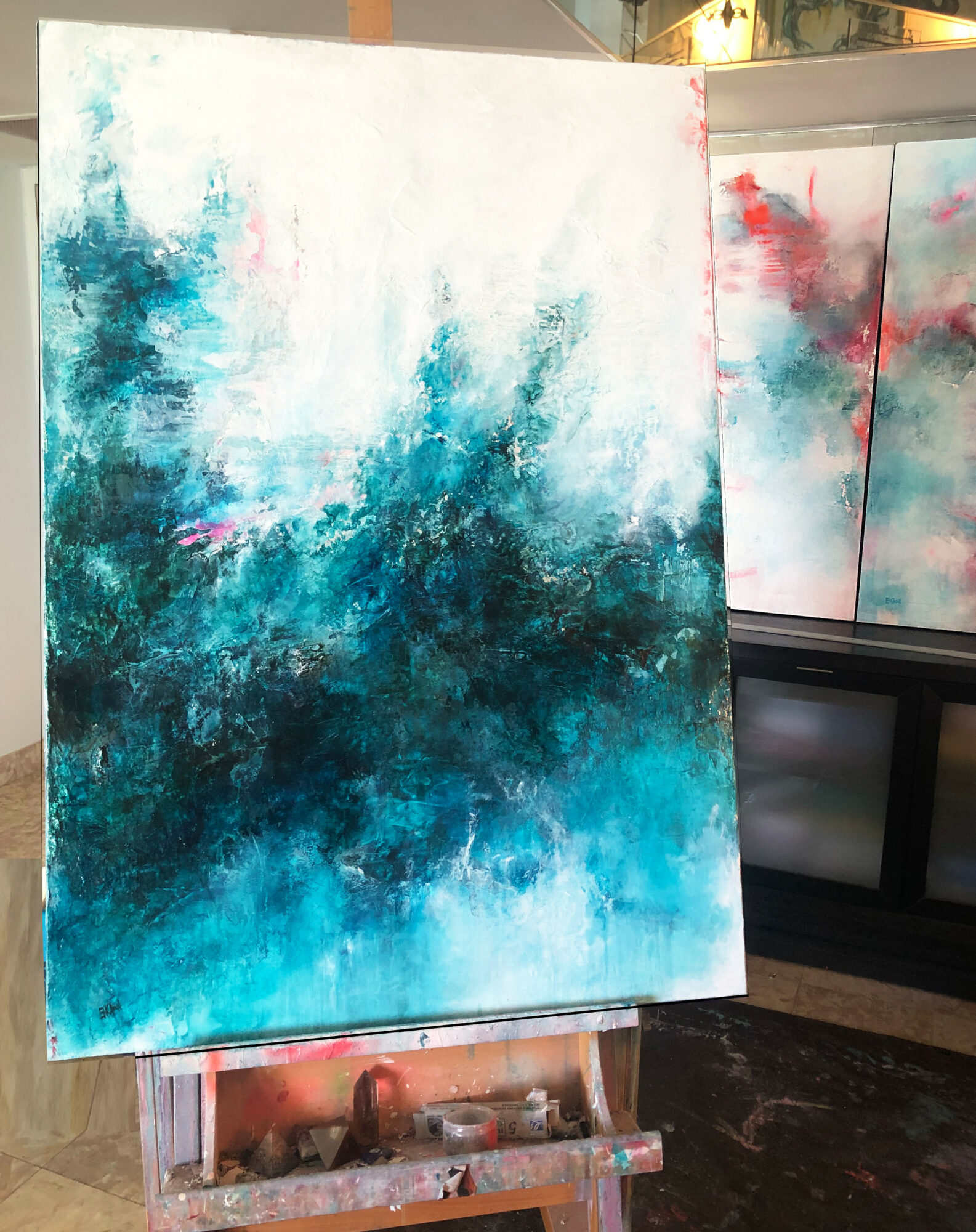 Contact Info:
Image Credits
Sandra Encaoua