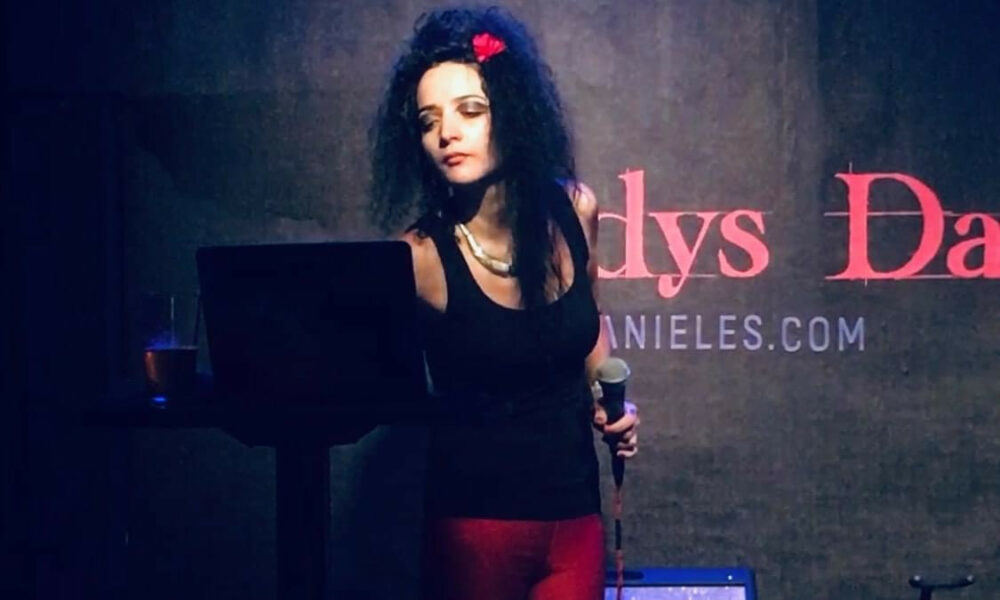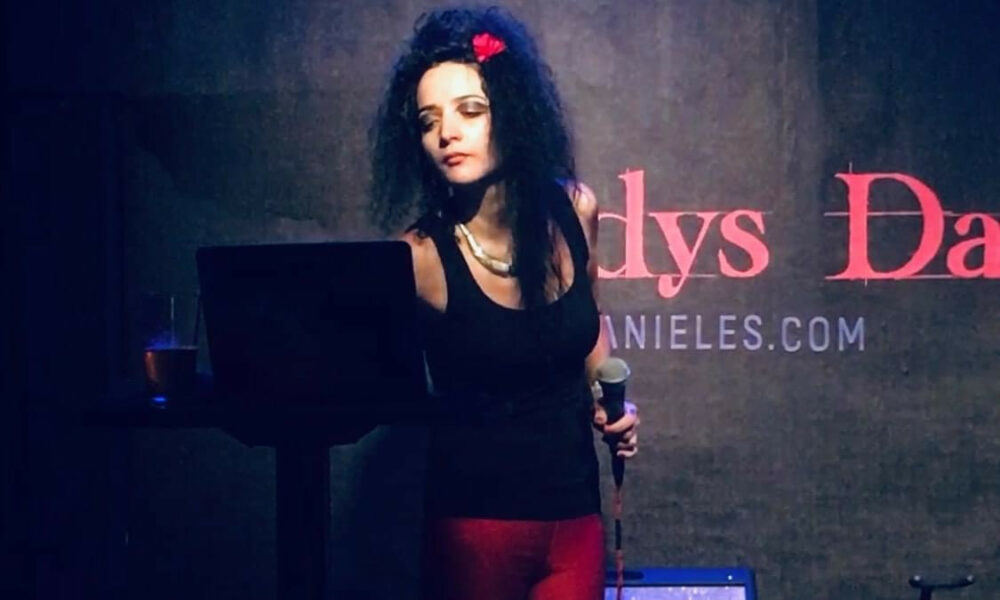 We are thrilled to be connecting with Romina Daniele again. Romina is a Writer/Extended technique vocalist/Free Singer/Thinker/Experimental composer/Photographer/Live music venue business owner and is also a content partner. Content partners help Voyage in so many ways from spreading the word about the work that we do, sponsoring our mission and collaborating with us on content like this. Check out our conversation with Romina below.
Hi Romina, so great to have you join us again. For folks who might have missed our earlier conversations, can you please take a minute to briefly introduce yourself?
I like the way a New York journalist once called me: an Italian exponent of the vocal extended technique. That's for sure the main thing I do and all my records are related to the sound of voice research as well as to composing electronic and experimental music. However since 2013 I started working as blues singer as well. I also wrote and published some books (besides the records), I have been working as photographer, and I degreed Cum Laude in Cinema Studies.
Since 2010 me and my partner Lorenzo Marranini have our own record label, RDM Records, promoting avant-garde and experimental music. And we also published a record together with the name of his band project, Sheen.
In Miami since 2017 we planned a live music venue and opened it in 2018 with the name of Jadys Daniele's, from my 4 years old daughter's name.
The venue has been lately put in a hold because of the pandemic.
Given all that's happened with the pandemic, how are you and your organization doing?
We started to work with local musicians by booking bands and scheduling concerts in the early stage. We got in touch with people and called as much as we liked in an inclusive way. Most of the bands playing on our stage were independent rockers like we basically are. Our first aim in producing and promoting music has always been in between rock and avant-garde meaning we believe the true rock is avant-garde and that's coming before any categorization and to be an independent artist is probably the most important thing in order to work in that way. When the pandemic began we already announced to move, because at that point we would have been ready to focus our venue on a style, like the rock that meets the avant-garde and the electronics in a way closer to our own production and records.
Changing location would have been also related to that.
Pre-pandemic, you had announced a move, but then it was put on hold. Are you still looking to move, and if so, where to?
Yes absolutely, now is the time we are actively rebuilding everything with a precise plan and purpose, like I was saying. About location, let's not reveal this detail yet and just say it won't be at the beach.
Has the Live music club ever been related to your own music and concerts activity? What's coming up in the coming months?
Absolutely, even regarding the esthetics. Then in several occasions we performed parts of projects and songs related to our discography, details of which you can find on the websites listed below and related to the artistic purposes and styles I was talking about. And I performed with blues as well. For the next year we will have new production projects too.
Alright, so before we go, how can our readers connect with you to learn more and show support?
For all the story, biography, discography and references please check out the following sites:
https://en.m.wikipedia.org/wiki/Romina_Daniele
This is the venue website: www.jadysdanieles.com
While those are the social media links, it depends on the contents, however for some information they are up to date more then the sites:
https://facebook.com/rominadanielemusic/
https://facebook.com/jadysdanieles/
https://www.instagram.com/romina_daniele_music
https://www.instagram.com/jadysdanieles
Contact Info:

Image Credits:
Romina Daniele / Jadys Daniele's
Suggest a Story:
 VoyageMIA is built on recommendations from the community; it's how we uncover hidden gems, so if you or someone you know deserves recognition please let us know 
here.