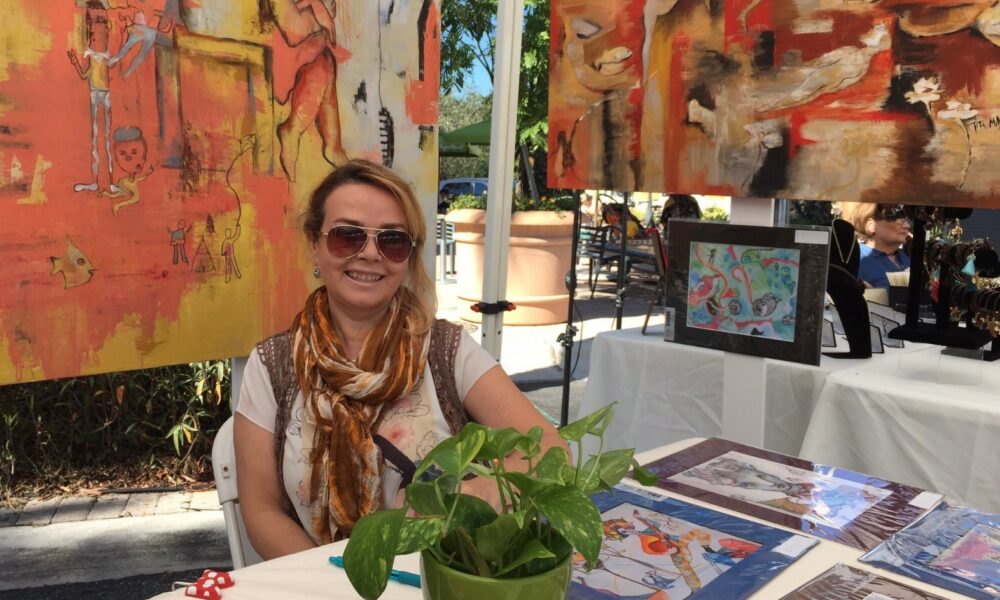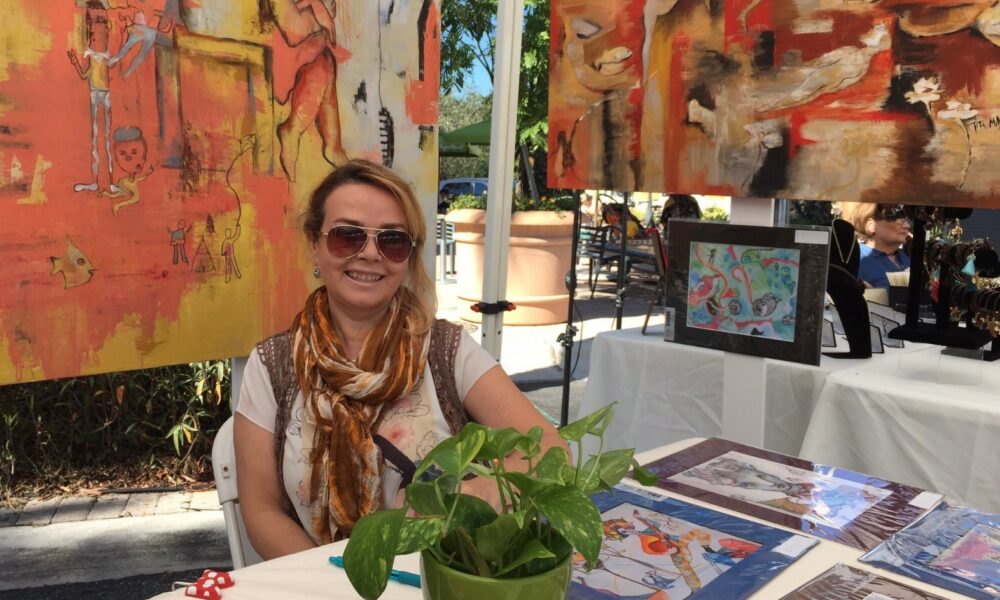 Today we'd like to introduce you to Tita Millán.
Hi Tita, we'd love for you to start by introducing yourself.
Growing up in my little town of Culiacán, Mexico, was the most beautiful and important part of my life, living near the sea with all the living creatures and fishes and the precious sunsets that we have there catch my attention and made a mark in my soul, I started to see life with different colors, and in another way. My parents always had this incredible way of getting so involved in many cultural activities, they loved participation and promoting arts in the city, I move along with them and that really activate that part of me in relation with the arts and make me feel joy and Happy, immerse in all the arts and culture plus creativity at a very young age.
I remember when I was six years old, I had to make a drawing about a President, so I started to look at the picture and did exactly what I saw, my Mom was like- oh girl, you have so much talent, never lose it! I never stopped, then I realized how much I enjoyed my drawing class. Since that memorable moment, I was the girl in my school who could draw all the cartoons and, of course, Disney characters, I even got a scholarship at the age of nine for Drawing!
That scholarship was from the school of fine arts, I had to go to classes every week with adults only! Participating in this activity at a very young age gave me tools for later. I was the only child there among all these students, I felt very special. I always had so much interest in learning about arts and culture, music, dance, you name it, my parents were so intellectuals and took me to every concert show or exhibit in my little town. Enrolled me in every class out there, I play the piano, flute, guitar, dance ballet, and even sing!
They even sent me to Europe to learn Art history and Italian with my lovely aunt Martha, this was such a great experience that shaped my world and the way I see it. For me growing up in a family that advocated the arts and creativity was my introduction and formation for my life in the arts. Particularly my father that ran a newspaper and an advertising agency, there is where I was exposed to all forms of creativity! The press, silkscreen, linotype, photography, graphic design, and even paste-up.
My option to go to Mexico City and study Graphic Arts was decided. I definitely wanted to go to the Best school where Diego Rivera and Frida Kahlo have, so I went to study at Escuela Nacional de Artes Plásticas, best known at the Academy of San Carlos. There I learned techniques, drawing, graphic design, painting, photography and of course, Academic involvement was Key for my future paintings.
We all face challenges, but looking back would you describe it as a relatively smooth road?
I worked several years as a Graphic designer, doing logos, and illustrations and I started to paint watercolors as a hobby. There I was trying this new technique and really fall in love with watercolors, my friends love my paintings and start buying them. I did commission and children's portraits for many of them. I have exhibited in the Watercolor Museum in Mexico City, where I earned an honorary Mention. After years of painting realistic watercolors, I started to feel that something was missing in my art, my paintings were very detailed and consume so many hours of work, sometimes 18 hours only for a face!
One day, I woke up very "loca" after watching the film Great Expectations, where this guy starts painting large pieces of paper and has his exhibition of large faces. Oh my, I got so excited and ordered 20 large canvas, big brushes and got myself into an Abstract workshop. That was it!
Something more dynamic, exuberant, strong, more modern and very different from what I was doing. This was a big challenge for me, I needed to loosen up my style and start to reach into myself and my spirit, to become an abstract artist, break ideas, get deep into the technical field, oils, charcoal, mixed media, so many ways to explore!
The teacher asked me in the first class– Tita, do you want to be a Painter? Or an Artist? I said Artist!
Appreciate you sharing that. What else should we know about what you do?
Loosen up!!!! Little by little I learned to loosen up, and finally got to a point where my teacher told me- Ok, Tita you are ready to go like a rocket! Go and show the world your talent- At that time, I was moving from Mexico to El Paso, TX. A big change was coming! In El Paso is where I flourished as an artist, started my studio and had the opportunity to start painting full time. My kids were at school all day, so I had time to do it!
The more time I painted the more I was hooked and creating a style, I found a way to express myself through my Abstract Expressionism, colorful paintings. I had my first solo exhibition in El Paso, TX and sold all the collection! It was not easy, so much work and energy needed to be able to go out there and show, it took me seven years of realistic watercolors and two years drawing every day and exploring painting in a different way. It was worth it!!
I moved to Florida 15 years ago, here I've been working and showing my work in several venues, I'm a member of the Weston art Guild and also form part of the Broward roster of artists. It has been a long road and I found so many beautiful people along the way. I love Florida, it's a beautiful place, I love nature and the sea of course! Here I have so much peace and nature all around me. All is green!!!
In my paintings, I try to give the viewer a place, something that is trapped in my memory, that resonates with me, living near the sea gave me so many roads to explore, I capture that in the canvas. My paintings are not bound to a realistic representation of space, they are floating images that emerge from my dreams, memory's of childhood, symbols of my cultural ancestry, I have a language that a try to implement in each one, spending so much time in each painting allows me to reflect in my personal life.
I drip tons of oil paint into the canvas and start what I call a dialogue, finding where I can draw, scrape, add marble dust, sand, natural pigment and there I go, layers and more layers, drippings, textures and emotions all at once, until is finished, in order to emphasize past / present dichotomy. I enjoy every minute of it, listen to music, and start a new canvas is my favorite way to work!
I'm so proud of my family! My Hubby Nemi, my children (I have three boys) my family have been there with me all the time. I'm very proud of them, they have given me so much joy during all this journey. They are my inspiration throughout all these years. They support me all the way and encourage me to learn, discover, understand, and embrace life to the fullest! They are great, loving, caring, and make me happier every day! I'm grateful. My parents gave me so much love and fulfilled my life with tons of encouragement, sadly they passed away last year due to COVID, it's been very hard and sad, I miss them so much.
I'm also very proud of my ancestry, my cultural background is so rich, Mexico is full of color and vibrant identity, I have that in my heart. For me Creativity is very important! My work has been selected for many exhibits around the USA, in El Paso, I had the opportunity to be represented by one of the most prestigious galleries, participated in exhibits in the Museum of Art, the International Art Museum, the Mexican Consulate and the International Airport. In Florida, I have been exhibiting at the Coral Springs Museum, the Weston Library and the Arts and Stroll in Fort Lauderdale, among others. Recently I started a little business with my Illustrations, called Luna Designs, it's not out yet but I'm working on it!
So, before we go, how can our readers or others connect or collaborate with you? How can they support you?
I consider myself a very positive and creative person. I've worked in Museums teaching art for children and adults, at the Bass Museum in Miami, and in private institutions. I'm open to challenges and would love to collaborate on any projects in the city.
Due to COVID restrictions, I'm more connected via zoom or Instagram for teaching purposes. I sell my work on Facebook and Instagram. A very good way to support me is having one or two or more of my works in your home, office or wherever, you name it! Yehiiiii!
Contact Info:
Suggest a Story:
 VoyageMIA is built on recommendations from the community; it's how we uncover hidden gems, so if you or someone you know deserves recognition please let us know 
here.