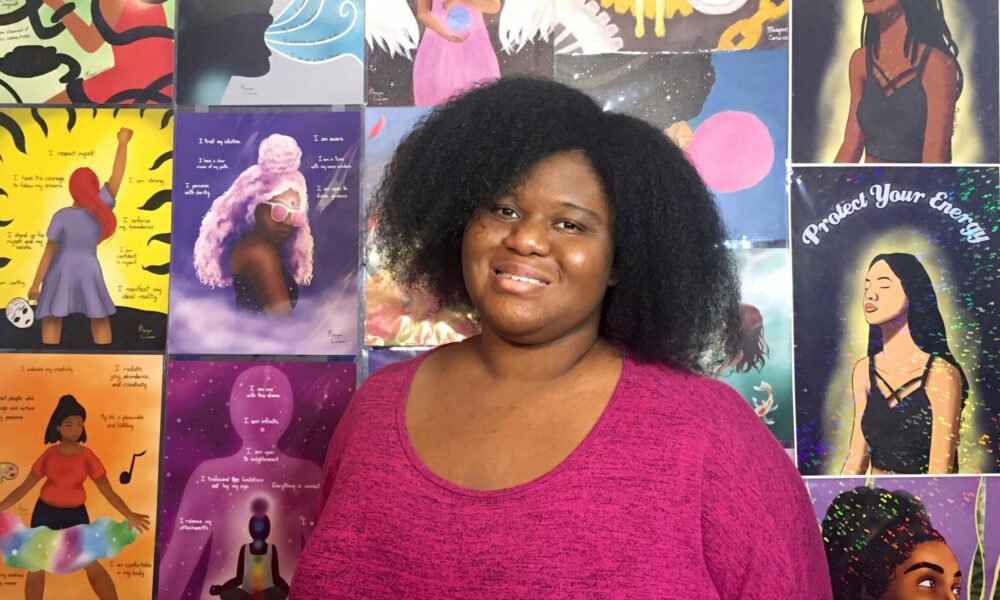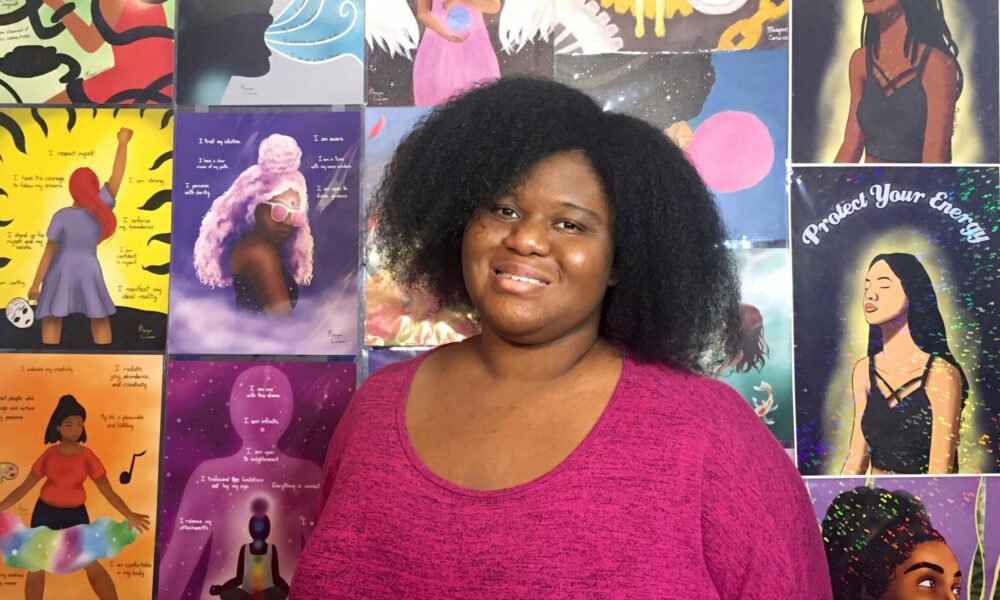 Today we'd like to introduce you to Morgan Cerese.
Alright, so thank you so much for sharing your story and insight with our readers. To kick things off, can you tell us a bit about how you got started?
My name is Morgan Cerese and I am a visual artist born and raised in Miami Gardens. I was born to an African-American mother and a Jamaican father. I mainly do digital illustration, but I've also done traditional art with acrylic, oil, and watercolor paint.
My story begins in July 2017 when I first launched Morgan Cerese Art. I had been doing art as a hobby for about seven years, but I was ready to take things to the next level. I'd actually been thinking about putting my artwork out there since 2015. I was hesitant due to the typical self-doubt artists feel about if their work is "good enough." There were also external doubts from the older generation who saw art as "only a hobby" and "not a proper career." In July 2017, I told myself that this is something I absolutely needed to do and never looked back!
I began working on complete pieces for my newly launched art business. For the very first time, I had to start creating full-fledged artwork, something totally new to me since I was used to randomly making sketchbook drawings. Little by little, I kept building my portfolio. I started listing prints of my artwork for sale on Etsy as well as my own website, MorganCerese.com.
By December 2017, I participated in my first artist showcase. The "Creative Canvas Tour" (also known as Cr8Can) took place at Miami Warehouse (now relocated and rebranded as The Hippie Haven). From then on, I continued participating in art events and even craft shows. As more people started collecting my art, I also created products with my artwork on them. Compact mirrors, art pendants, pin-back buttons, T-shirts, and even mugs became available as my art business expanded.
In 2019, The Hippie Haven opened its doors, and I started going there regularly (not even realizing they used to be Miami Warehouse). This full-circle moment of returning where I technically first started is something that I believe was meant to happen. As a result of meeting so many awesome like-minded people at The Hippie Haven, my artwork took a shift towards spirituality and healing.
While I had always been a spiritual person, I didn't really translate it into my artwork much. On 11/11/2019, I released The Chakra Series, which had an illustration for each chakra as well as affirmations written into each one. The release of that series really took my art business to the next level. People all over the world were discovering my work and supporting my online shop. The art series I released in 2020 also has spiritual healing undertones.
Now, I have a permanent booth at The Hippie Haven where I sell my art prints and merchandise. My art and affirmation pin-back buttons are also now sold in a metaphysical shop in Oakland Park, FL, called "Mystik Sisters." This year, I plan to have my art products available in even more physical stores.
The version of myself from five years ago probably wouldn't believe that she can make it this far. However, I'm living proof that art is something that you can make a career out of if you're consistently putting in the work and surpassing the limitations set in your mind by yourself or by others.
Can you talk to us a bit about the challenges and lessons you've learned along the way. Looking back would you say it's been easy or smooth in retrospect?
Nothing about my journey so far has been smooth. That first obstacle was the self-doubt instilled in us that you cannot have a career in the arts. Depending on where you live, having a "traditional job" in the creative industry might actually feel like a long shot. I got my Bachelor's degree in Multimedia in hopes of working as a concept artist. Openings were scarce in FL and I couldn't afford to move to another state.
I had to carve out my own "position" in the creative industry and stand firm in my goals. Starting a business is already hard enough, but self-doubt and external criticism can make you feel like quitting and settling for something you're not even interested in.
The next challenge was overcoming my own personality. I'm a naturally shy person; people genuinely terrified me. I was never good at talking to strangers, making eye contact, speaking in front of audiences, or pitching items to customers. I actually still don't consider myself "good" at these things, but I'm definitely better at it than before!
The Hippie Haven became like a training ground for me. I'm surrounded by a tribe of creatives who want to see me ascend. They knew that I was trying to overcome my shyness, so they'd do things like encourage me to get on stage during Open Mic Night. Eventually, I found myself at outside events telling myself, "Just pretend you're at the Haven; you got this!"
Finally, the most difficult obstacle of all (in my opinion) is just life in general. Things don't always go as planned. Some months, business is slow and bills are (over)due. True stability is a myth. Even people with "stable jobs" get laid off every day, as I've even had to learn through my own experience. Sometimes "stable" friendships/relationships/collaborations end abruptly. The things that made sense no longer do. It's because I've lost everything before that I know things will get better eventually.
All of these changes are just part of the flow of life. You can either drown in it or learn how to swim. Personally, I'm a great swimmer, so I tend to keep moving forward no matter what is happening in my life. I get frustrated and upset just as much as anyone else, but I'm the only one who can truly pull myself out of that mind space and create my ideal reality.
Appreciate you sharing that. What else should we know about what you do?
I'm best known for making spiritual and healing-themed artwork. My tagline on my website is "Magical Art Prints & Merch For the Modern Mystic."
One thing that sets me apart from others is my approach to making art. I take my time creating my pieces, and I don't rush anything. You generally will not see me posting art on Instagram every day, every week, or even every month. I release a new series of art on my preferred time, about once or twice a year.
When people see my new releases, they understand why I take my time. I put intention and instill affirmations into everything I create. Gone are the days when I would rush to create something every week because that's what I thought artists were supposed to do. All of the awesome people who genuinely support my artwork understand that it takes time to create something worthwhile (and also copyright everything before releasing).
What I'm most proud of is how much I've personally grown from having the courage to put myself out there are a professional artist. I'm a lot less awkward and a little more confident when I talk to people now. I've been able to make connections with awesome people because of my artwork. In turn, my artwork also reflects this personal growth. Affirmation: My artwork grows along with me.
What would you say have been one of the most important lessons you've learned?
The most important lesson I've learned is that it pays off to believe in yourself and the power that you hold within. It sounds cliché but consider these points: If I stopped my journey just because my pitch was rejected by a few stores, I wouldn't be where I am today. If I stopped my journey because someone told me art isn't a "real" career, I wouldn't be where I am today. If I stopped my journey because I didn't believe I could confidently talk to strangers about my art, I wouldn't be where I am today. If I stopped my journey because I felt like my art wasn't "good enough," I wouldn't be where I am today. Simply believing in yourself can take you far.
Contact Info:

Image Credits
All artwork: Copyright 2017-2021 Morgan Cerese Art Photo credits: Morgan Cerese
Suggest a Story:
 VoyageMIA is built on recommendations from the community; it's how we uncover hidden gems, so if you or someone you know deserves recognition please let us know 
here.