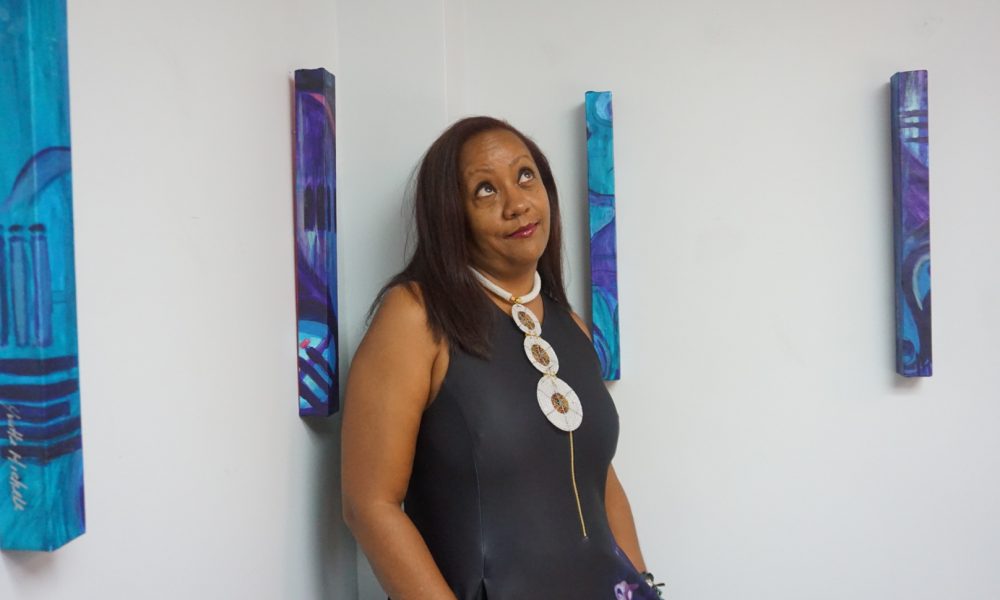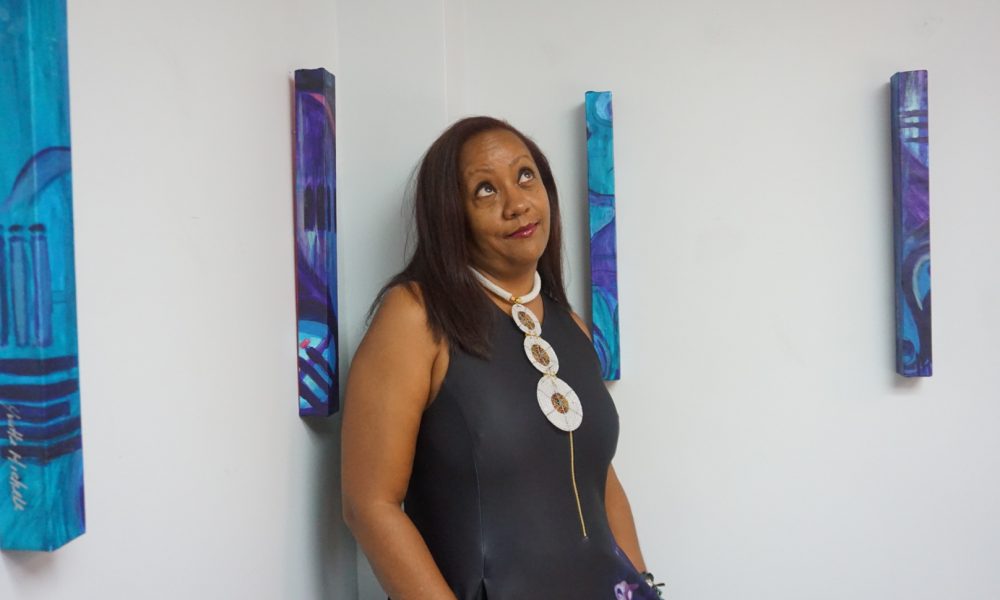 Today we'd like to introduce you to Yvette Michele.
Yvette, please share your story with us. How did you get to where you are today?
My journey in art is a summation of understanding my deeper why? I have always known that I was an artist, but knowing my why I create is the true definition of me I am. It takes a little while sometimes even to know where and what that source is. So to answer the question what is my deeper why?
I am an instrument and not the creator. Everything comes through me spiritually. It is magnanimous, wonder-filled, humbling and eye-opening The ability to walk in faith and share this gift that comes through me as art is a true blessing.
I started oil painting when I was eight years old. I remember going to the art store and asking the manager to show me every medium in the store and to explain how it works. I fell in love with oils and convinced my mother to buy them for me.
Great, so let's dig a little deeper into the story – has it been an easy path overall and if not, what were the challenges you've had to overcome?
My biggest challenge is always myself. If I had a chance to talk to my younger self, I would let her know that with art, it is all about expressing your true voice how you see it, how you feel it.
I could list 101 things that were a struggle or a failure but, in the end, is what did I gain from them. These are golden nuggets to mastery. The very first time I try something new in creating a series, there will be a struggle or challenge because I am developing how to make it work and later I know what it takes to make it work. The pearl is created from a piece of sand irritating it. All challenges and obstacles are growth opportunities, and I welcome them make me better.
I remember visiting the Detroit Institute of Arts with my friends and noticing that there were groups of children in a class sketching from the Diego Rivera murals. I started a conversation with a little girl from Canada. I so wanted to be in that class. Back then information was found on bulletin boards. So I found the class and set out to get in it.
They were offered through an organization called Your Heritage House and the Children's Museum. I called the number, and the lady took my information over the phone. She then said that it was $500.00 for the class. I explained to the lady that my Mom could not afford it. They gave me a scholarship, and then the little Canadian girl became my friend in the next class. As long as I wanted to take a class, they kept providing the scholarships.
We'd love to hear more about what you do.
Yvette Michele is an international artist specializing in multi-art disciplines. She merges fine art, public art, and photography in a creative enterprise. Each of these artistic mediums enables her to tell a story of art, artists and her own personal journey in the art world.
"It is in my later professional years that I have found a way to literally combine all of my passions professionally. The intent of my artwork does more to evoke emotion, it touches the senses. My signature exploration in art and award-winning series "Sculptures in Canvas."
These works are three-dimensional abstracts created with just raw canvas and oil. The work symbolizes intention and utilizes the abstraction for provoking the senses and enveloping color. They are profuse in color, content, and representative of the culture and a reflection created by joyous celebrations."
I solve big decor problems. My art is large in size and bold in color. When I am not with paintbrush pressed against a canvas, you are sure to find me behind the lens with all things beautiful.
I only offer single edition work. It was a tough decision. When I reviewed all the ways to make money with art, a million possibilities showed up. "Well, not a million but enough that focusing was not only inevitable but necessary."
I explored making prints from originals, making limited edition series from the photography. Would or could I paint the same image over again? And yes those functional items that are art how to work those into the equation.
The question was how many, unlimited and what is its value? Then I did the unthinkable!, I started listening to what does everyone want. In each of my collector's world (beginners, designers, & seasoned). They want art singularly unique to them if they walked into someone else home or business they would not see the same exact image that was sold to them.
I tried to paint the same picture again, and it physically hurt. Yes, it hurt, because all of my art comes from within, I am an instrument and not the creator. Trying to relive that moment again did not produce the same result in terms of my Joy, so therefore it hurt. I now know that painting in a series is the best option for my studio and gallery offerings which will give a variety of expression in a particular subject matter at one time. The art is still unique individually but develops a greater body of work.
I still do commission work but that is even more rare, and laser-focused on the individual collector for making their personal sanctuary rooted with the energy that comes from art and assisting them with achieving that energy. It usually involves more personal time with the collector with multiple pieces and consulting for incorporating other elements in the space.
I have also taken the same approach to the fine art photography. Yes, just one! It was a really tough decision, but my goal is to be collectible. I actually paint with my lens, heighten colors and add oil paint strokes and other descriptors to create a feeling for the viewer to see with my eyes and emotions at that moment.
It doesn't mean that I will not do volume in the future, and when I do, I would like to work with Big Box (Z Gallerie's, West Elms, CB2….) and produce a line just for those companies as opposed to print on demand.
So what about the third product in my art wheel? You know the gift shop in the museum type products (Umbrellas, handbags, scarfs, …..). Well, I have a separate business line for those. I am testing the market in my next ArtWalk to see how those items sell. The images used for these creations come from my digital art in which I create inside of software. Yes, I work digitally. It is much like practicing scales for musicians. Practice keeps the skills sharp, and renderings are always needed for my larger projects.
From the long answer to the question, the thing to remember about a Yvette Michele is that you are receiving an original single edition for your art collection. Keeping your home or office uniquely yours and your art collection valuable. If you are a collector or a designer and would like to meet with me to talk about the art in your world and owning a Yvette Michele original feel free to give me a call or send me a note.
What were you like growing up?
I am the youngest of six children. They say I was very generous and knew how to make sandwiches at three years old. For a few weeks, I would deliver food to the neighbors when no one was looking.
One my family members shared that I was quite the entertainer, I could work for hours and then put on a show, take a bow and then start all over again.
It did not take much to make me happy. All I needed was paper, crayons and a place to draw. I still have a tin of Crayola crayons in my studio.
Contact Info:
Getting in touch: VoyageMIA is built on recommendations from the community; it's how we uncover hidden gems, so if you know someone who deserves recognition please let us know here.