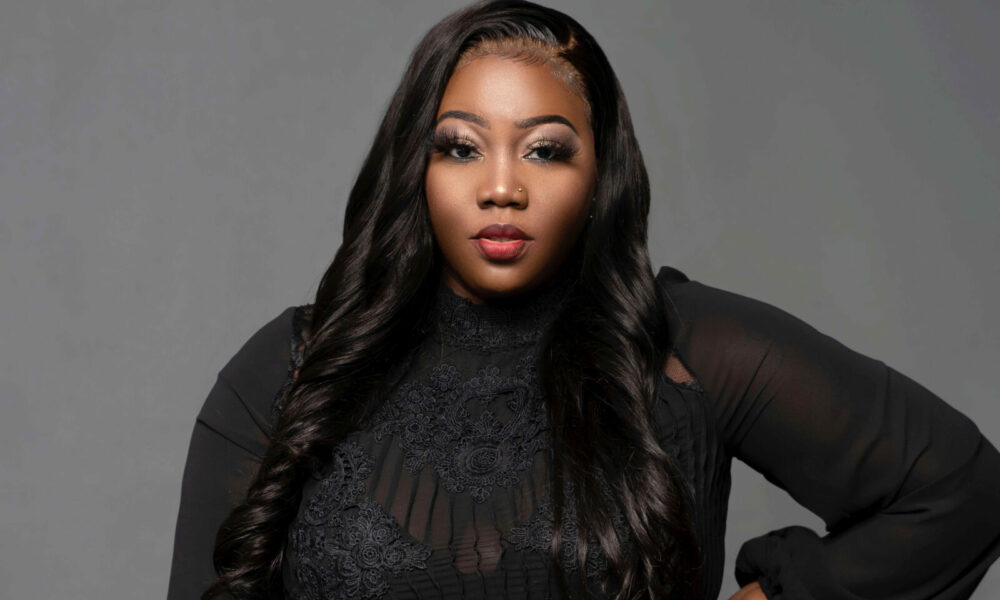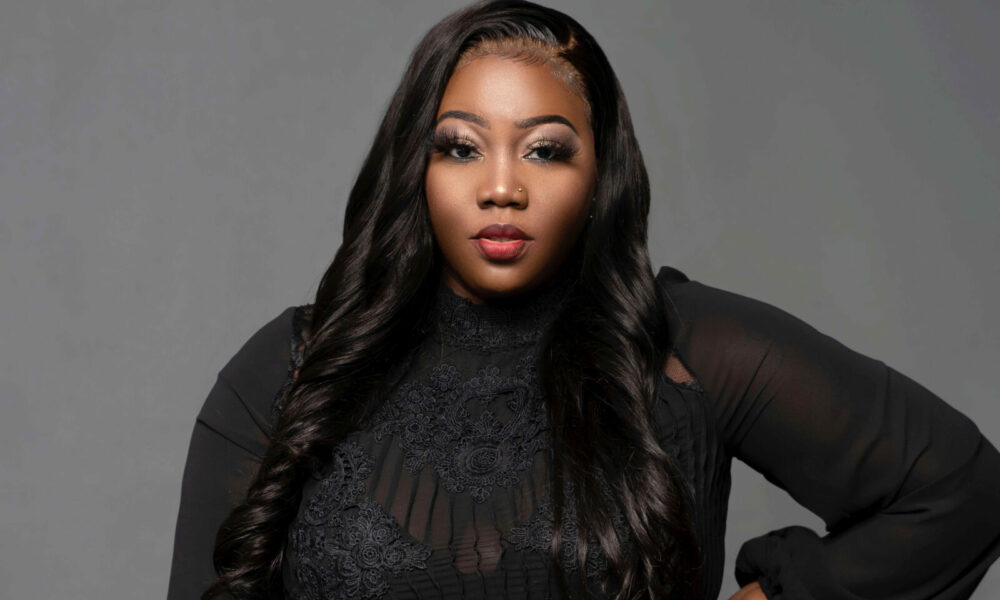 Today we're excited to introduce you to Woodeline St. Louis. Woodeline is an Esthetician and is also a content partner. Content partners help Voyage in so many ways from spreading the word about the work that we do, sponsoring our mission and collaborating with us on content like this. Check out our conversation with Woodeline below.
Woodeline, it's been too long since we last connected. Thanks so much for taking the time to share your thoughts with our community again. Some readers might have missed our prior conversations, so maybe you can kick things off for us with a quick intro?
I was born in Miami, Fl., and grew up in North Miami, pretty much my whole life. I didn't always know exactly what I wanted to do. I just knew I wanted to be successful and love every bit of what I do. Life for me wasn't always peaches. To be completely transparent my childhood wasn't like every other childhood. There were many milestones. I lost my mother at thirteen and that was the day everything completely changed for me. I've been homeless, I've been jobless and was even an entertainer for quite some time. Many times I had to go through these trials alone. It does something to you. It'll either break you or make you, but the last thing I was going to do was allow my pain to defeat me. Instead I decided to turn that pain into joy, by changing my way of thinking. Overtime, I started to dig deeper within, because losing everything and gaining it all back makes you realize another level of strength from within was always there. I just had to believe in myself. Once I realized how passionate, self-driven, unique, strong and innovative that I am it motivated me to push myself even harder. That's when I decided In 2018 that it was time to challenge myself. I wanted to be my own boss and ensure stability in my life. At 27 I started my first business, Unique blinks, LLC. During this time I also got certified as a lash tech. I was providing lash extension services and selling mink strips as well. At some point I wanted to do more and found myself falling in love with skin care and wanting to learn more. I enrolled in school and became certified as a full-specialist in the state of Florida. Yes, I fell in love with skin care! It was then I decided I wanted to do more with my business and rebranded. In 2020 Unique Beauty & Cosmétique was established. The pandemic was not about to stop all this greatness from being born. If anything, it motivated me and I witnessed my best coming forward. I now provide hair and skin care products along with beauty essentials. I am now located in Atlanta and is working towards making a name for myself in this beautiful city. I have also enrolled back in school for Advance Skin Care so stay tuned for future services as well, because it's definitely much more to come. It's time to take Unique Beauty & Cosmétique higher and I am ecstatic to see where my growth takes me in the next 2-5 years.
Based on your experience, personal and professional what advice would your future-self be thankful for?
NEVER GIVE UP! It is one thing that I repeat to myself daily. Many times I want to throw in the towel and literally give up. Overall, it can get very overwhelming especially when you hit road blocks. You'll feel like what you're trying to accomplish is impossible, because of the lack of support and resources. I've learned overtime that I am my biggest supporter as well and we can forget that sometimes all you need is "YOU", because its starts with you. Truthfully, I don't think I ever had it in me to give up. I seen myself ahead of any obstacles that I've encountered and because of that I just had to push forward. There is no way you will have a vision and it won't come to past. If you see it and believe it then it is possible. That alone was all I needed to be where I am today. Every bit of tribulation made me who I am. I am she and I love her, so best believe my future-self is going to look back one day and say, "Thank you for never giving up on ME."
What are some milestones that you had to overcome to be where you are today?
Whew, stability and discipline! I say that because stability was a big thing for me at a very young age. I realized I needed to be stable in every area in my life and doing that also required discipline. I stated earlier that I was homeless at some point and many don't know that at 16-17 I had to become an adult with no guideline on the right or wrong way to do things and that was one of the biggest milestones for me. I had to create some form of structure that required me to change my entire mindset. Those structures included removing myself from certain individuals and surrounding myself with others who weren't always content but yet hungry for more out of life. I had to set some form of discipline when it came to my finances. I had to set boundaries, not just with others but with myself as well. I made a promise to myself that, that seasoned in my life, which took place for quit a while, can never have access to me again. Overcoming those milestones, or this particular milestone is one of the biggest blessings that I am grateful for. It made me who I am and is what led me to where I am today.
Can you talk to us more about your brand and what it's all about?
Unique Beauty & Cosmétique was established during the pandemic in 2020. We are a beauty and cosmetic establishment designed to cater to women and men who are big on skin care. We also provide hair growth oils and will be launching a full haircare line. Our future service will include, brow services, waxing, and skin care services to help you keep your skin glowing, youthful and healthy. A full skin care line is also in the works and we look forward to collaborating with major companies in the near future along with influencers who are great candidates for what we have to offer. Our current products are all vegan and non-cruelty and we aim to provide the best of the best in the beauty industry.
What led you to the skincare/beauty industry?
I was always big on my skin, if I even see a pimple I'll freakout. What I didn't know is that I will love it this much. It took me going to school for skin care, after having a discussion with an associate, for me to realize that this is what I wanted to do. Also thanks to my instructor Ms. Cassia who passion for skin care and her dedication to her teaching and educating her students made me even more intrigue. I was eager to learn more. She made the learning process fun and interesting, which overtime grew on me. It was then that I came to the conclusion that this is the field for me.
What should we expect from Unique Beauty & Cosmétique within the next year?
Within the next year our hair care and skin care line should be completed. We will be providing more than just products, but services as well that caters to the skin. We look forward to being well-known globally. We have already sold products to at least 15-20 different states, so we are getting there and is thankful for the ongoing support.
It was so great to reconnect. One last question – how can our readers connect with you, learn more or support you?
You all can always support by a simple share, follow or even a word of mouth by following us at:
www.instagram.com/uniquebeautycosmetique
Or enjoy the luxury of online shopping within the comfort of your own home at:
www.uniquebeautycosmetique.com
You may also book us in the near future and enjoy our upcoming services by clicking the link below:
https://uniquebeautycosmetique.as.me/
Contact Info:
Image Credits
Professional photoshoot was completed by: @cashmere_images
Suggest a Story:
 VoyageMIA is built on recommendations from the community; it's how we uncover hidden gems, so if you or someone you know deserves recognition please let us know 
here.