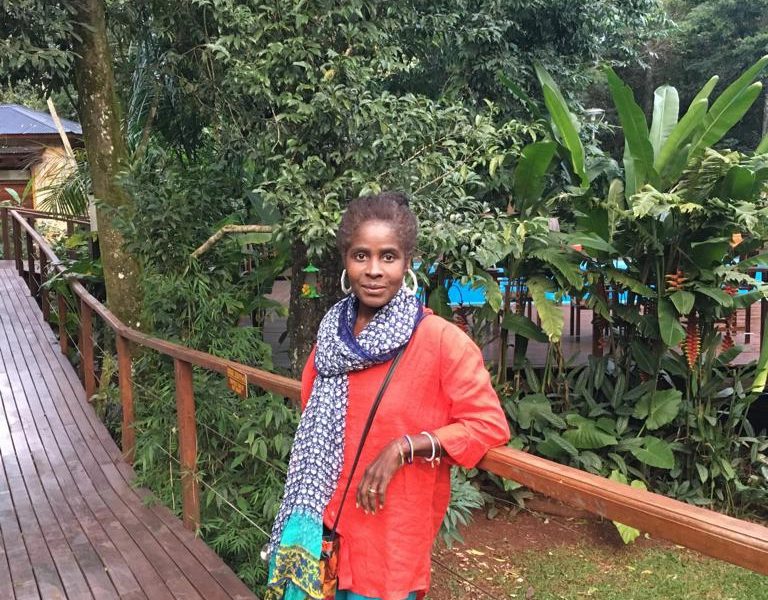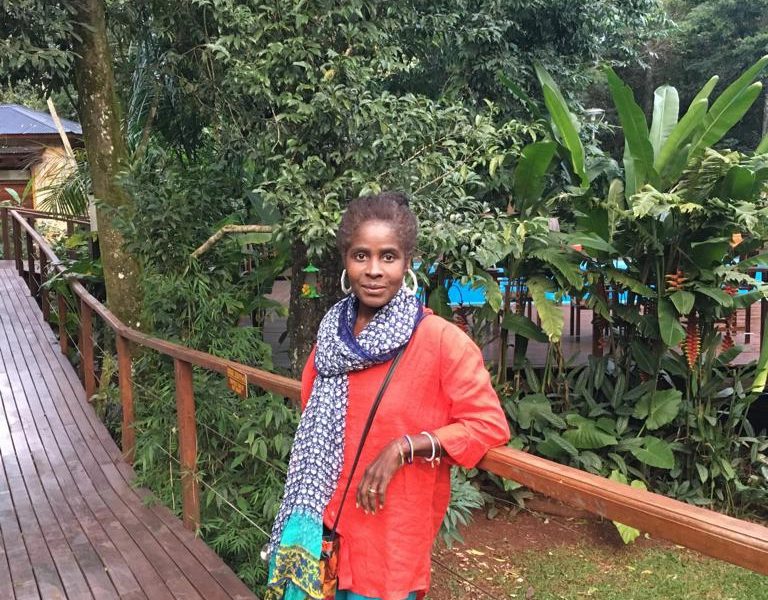 Today we'd like to introduce you to Weiselande 'Yanui' Cesar.
Every artist has a unique story. Can you briefly walk us through yours?
My story is simple, simply rooted to the core of my creative soul. I am attracted to things of intricate details that tell a story. I begin to enjoy the movements of dance and the satisfaction it yields at the young age of 7 or 8 years old. It started with childhood games in Haiti, ròn, similar to "ring around the roses." Such moments always provide a feeling of expression, a voice if you will. I was timid growing up and conscious of my petite physique.
Then, by the time I was in high school, I realized that the arts definitely provide a platform for self-expression and expansion. Of course, then, I couldn't articulate the feelings and thoughts in the manner which I do now. From dressing, to dancing and writing, it all becomes a repertoire for self-expression and expansion. Before completing my Master's of Science degree, I knew I wanted to use art, mainly Haitian dance, to afford children the opportunity to explore the positive experience of Haitian Folk Dance and identity.
Thus, in March 2001, Tradisyon Lakou Lakay Inc. (TLL) was founded. TLL has been in residency at Little Haiti Cultural Complex since 2009, providing high-quality arts and cultural programming for children ages 6 to 16 years old. TLL two camps, Spring Fest and Summer Intensive Institute, make available dance, drumming, photography, creative writing, Folk Literature, and dramatization. Those components are the integral part of the services catered to instill self-awareness and advocacy skills while children and youth discover hidden talents.
I hope to continue to be a vehicle through which beautiful creative moments flow upon the soulful sounds of drums, prose and rhythmic footsteps. Then, I can continue to breathe, meditate, write, dance and create vivid choreographies while becoming my greater self.
Please tell us about your art.
Through TLL, Inc, I and other teaching artists inspire children and youth to tap into their core in bring forth their best. I am also elevating to my creative purpose through the work I do. TLL offers ongoing dance classes, an annual community Haitian Folk Dance LAB, Spring Fest Summer Intensive Institute (Sii) camps, TLL Concert Series and other collaborative work and events. Serving as the grant writer and Executive Founding Director of TLL, I am continuously seeking funds and collaborations leveraging the Haitian culture and performing arts.
Through my choreographies, I aim to perpetuate Haitian Folk dance with authentic and innovative movements derived from the Dahomey/Yanvalou rhythm. I dance all of the eight primary dances, which brings over 100 various styles based on different regions. However, DNA wise, ancestral lineage and experiences wise, Yanvalou articulates my passion and passage well.
I have collaborated with artists from various backgrounds to include Dominican, Brazilian, Cuban, West African, and Native American.
For children and youth, it is imperative for them to understand that Haitian folk dance holds its place just like any other discipline of dance. I am looking forward to when it comes to the place of mainstreamed cultural arts. Thus, TLL programs are providing an outlet for creative experience and expression for children and youth. I want the scale to be tipped for youth to think less of not holding their place, to unapologetically be aware that they can perpetuate and exceeds the limits.
For the adults, Haitian Folk Dance LAB provides that opportunity for the "lakou" feel when gathered to dance for 2 hours to live drumming while engaging in the meditating chants of traditional folk songs. During the LAB, song sheets are provided, and class is conducted in a non-competitive manner, giving participants the opportunity to ask questions about specific movements and rhythm.
TLL Concert Series provides a great way for seasoned and emerging artists to showcase their talents. TLL made its concert debut during Haitian Flag Day this year at Julius Littman Performing Arts Theater in North Miami Beach. I was excited to have the work commissioned by the City of North Miami Beach. This Fall, I will present in the National Dance Education Organization Conference at the Knights Center.
What I want people to take away after seeing my work, is to know it all comes from within, connected to the source of life and our ancestors. The more we create, the greater we becoming together; and creativity is a form of praise and thanksgiving. Essentially we create for ourselves and the greater good.
Performance costumes are all designed by me and sawn my seamstress Suze Mathieu. Many times I will redesign something to create a new piece. I enjoy creating props and headpieces. The headdresses photographed are my creations for a Madi Gra tour LHCC's manager, Abraham Metelus hosted at The Citadel.
We often hear from artists that being an artist can be lonely. Any advice for those looking to connect with other artists?
It is true that it can be lonely. I just connect locally with artists I have collaborated with, as well as virtually through groups on WhatsApp, LinkedIn and Facebook. I very much try to be mindful of how interact or the amount of time spent on social media. It is a great way to keep in touch and get important information about arts and funding opportunities. The Miami- Dade Dance Community on Facebook is a good start, among others.
How or where can people see your work? How can people support your work?
https://www.tllakayinc.com
Facebook page Tradisyon Lakou Lakay Inc. and Instagram @yanuiabiona.
Featured in the Jason Derulo music video Colors for Coca Cola anthem.
Published books on Amazon and Barnes and Noble
"The Colors We Feel" "Loving Thyself: Discovering the Spirit Within"
Nook Press "Poems for my Beloved"
Contact Info:
Address: Little Haiti Cultural Complex
212 NE 59th Terrace,
Miami, FL 33137
Website: https://www.tllakayinc.com
Phone: 786-344-6683
Email: ceazar@bellsouth.net
Instagram: @yanuiabiona

Image Credit:
Fifth action photo is by
Other photos inscriped are by Duveil Woosler Delisfort and Daniel Pierre
Floor routine mobile pic is by Laetitia Adam Rabel
Pic of headpieces is by me.
Getting in touch: VoyageMIA is built on recommendations from the community; it's how we uncover hidden gems, so if you know someone who deserves recognition, please let us know here.