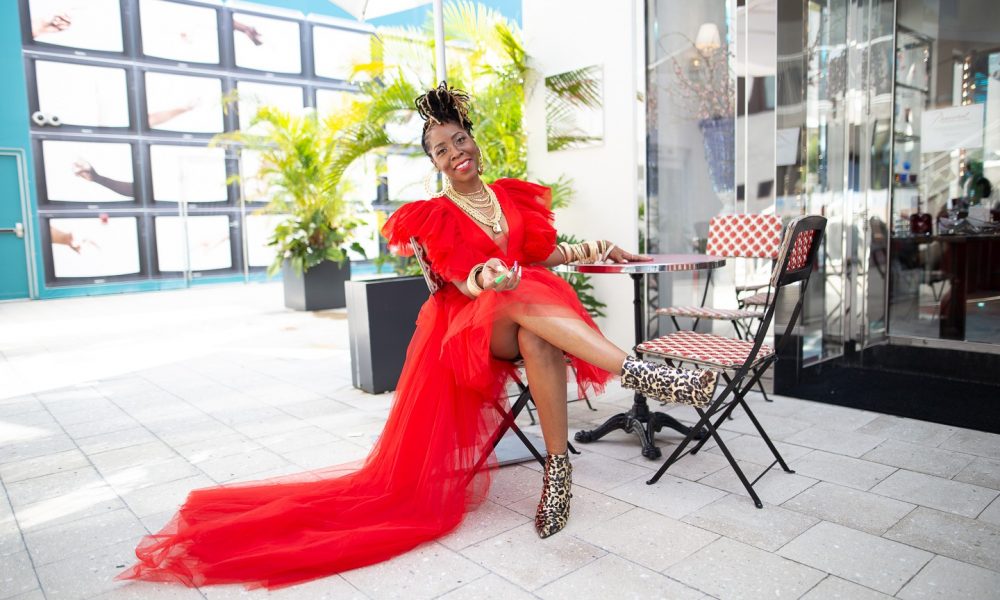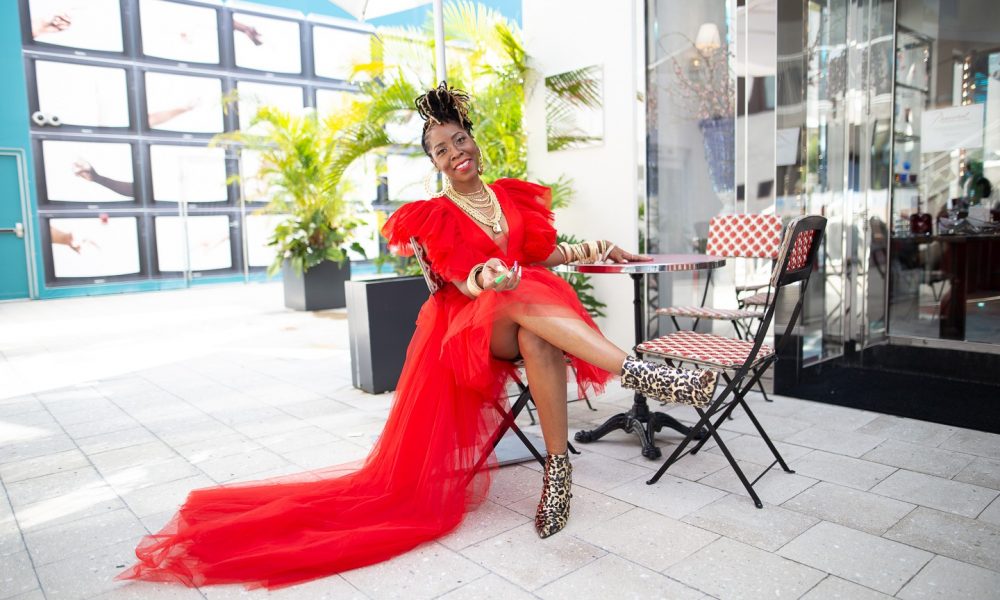 Hi Venis, we'd love for you to start by introducing yourself.
My name is Venis a.k.a V. Tiarrá and I am a musician-physician-activist. I'm also a mother to a vibrant 5 year old daughter and I'm from South Florida.
I spent 11 years in medical training at Duke University, Harvard Medical School, and Columbia University and practiced medicine for seven years, and discovered I was not living to my fullest potential. However, I didn't know what was missing. I just felt like my impact was not at the level I wanted and I felt restricted by the scope of my work. After a divorce, an illness, and admitted disillusionment with my career, I was literally forced to face the music and look internally for answers. Prior to that, I had been on the treadmill of life doing all the "right" things but I did not give myself the time or space to explore who I really am and what I really wanted. After the breakdown of my life as I knew it in 2018, I was forced to take a break from everything and that's when music rose to the surface for me. It helped my body and mind heal at levels that I never imagined. I began to express myself and start the journey of authentically hearing and using my voice.
Would you say it's been a smooth road, and if not what are some of the biggest challenges you've faced along the way?
I'm a new artist so I expect bumps along the road. I had not sang regularly or seriously for 20 years prior to 2018 so there is a huge learning curve for me. It's been me getting into vocal lessons to train my voice and getting the best out of it, getting in the studio to create music that's both catchy and empowering, and of course, networking in a completely different community than I've been in. Its also been about me accepting where I am in life, appreciating the journey and rediscovery process, and sharing myself in ways I had never done before. I've experienced so much growth and am so thankful for the possibilities. So far, I'm enjoying the challenge!
Appreciate you sharing that. What else should we know about what you do?
My artist name is V. Tiarrá. I create music that gets people to move, be moved, and move others. I create message music – my music is lyrically heavy and has a catchy dance beat. I do an R&B Fusion mix- so a little pop, hip-hop, R&B, electrónica. I'm even open to adding in rock and country flare in the future. My goal is to convey a message through my music that connects to people and elevates their experience and potentially leads to transformation of their world. My first single, Batter Up, a political inspired song, is a social justice anthem and was featured at the Miami-Dade Democratic convention in 2020. Digital Love is a pop social critique of our disconnection in such a tech-heavy world. The main hook asks, "Siri, do you love me?" as we are often too quick to go to our phones instead of seeking real human connection. I also love creating artistic music videos that help to share my message.
What's next?
Although I currently still practice medicine, my plan is to keep developing as an artist and elevate to the highest levels of the music industry. I have Grammy dreams and would love to perform on that stage one day! My next song, First Class- a female empowerment song, comes out in January 2021. I'm super excited about it especially as we will be welcoming in our first female Vice President of the United States, Kamala Harris. In the future, I dream of one day opening my own record company (a.k.a an artistic healing house) to support the next generations of dreamers and doers. It's never too late to do what you love. I also have other product lines that are indirectly linked to my music but directly related to quest for transformation, healing, and self-acceptance. My fashion line WeChic by V. Tiarrá was created to empower young black women and girls of different skin tones and variations of natural hair. Aunt Alberta's Spice House is an organic spice line designed to improve people's health and prevent chronic diseases.
Please sign up for my RoyalT email list at www.vtiarra.com
Contact Info:
Email: V.tiarra.official@gmail.com
Website: www.vtiarra.com
Instagram: V.tiarra_
Facebook: V.tiarra
Image Credits
Photo: @ https://instagram.com/jmdthe3?igshid=1lilxp4vdcd4q @ https://instagram.com/project_nex?igshid=1igjg2v2jwkfy
Suggest a story: VoyageMIA is built on recommendations from the community; it's how we uncover hidden gems, so if you or someone you know deserves recognition please let us know here.