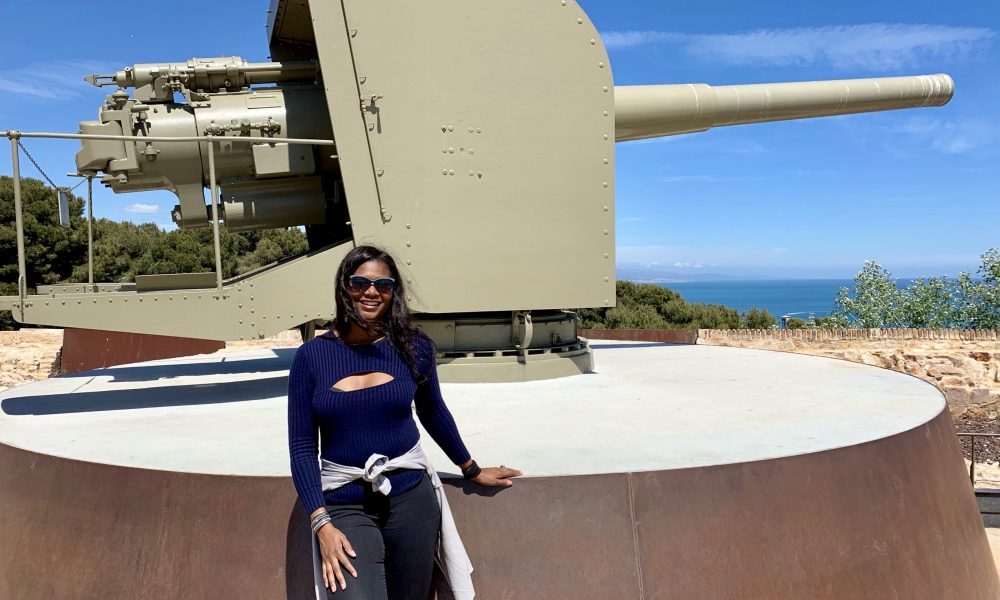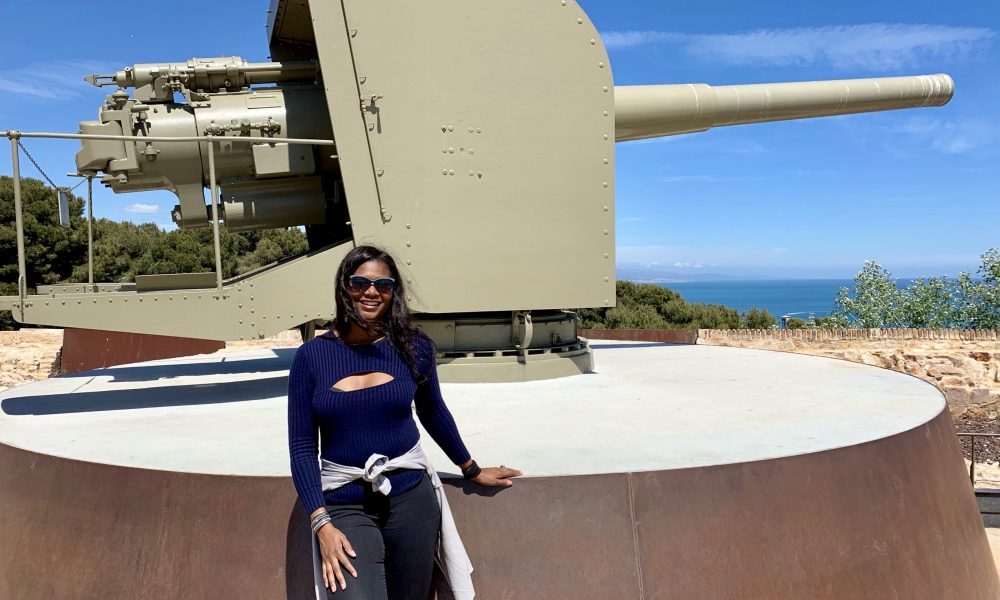 Today we'd like to introduce you to Venece Caldwell.
Venece, can you briefly walk us through your story – how you started and how you got to where you are today.
So, really if I'm being honest with you, the whole concept for this business started off as a mid-life crises/cry for help!
Before my daughter Sky(lar) graduated from high school, I found myself, A: freaking out, and B: wondering… "what am I going do with all of this free time once this little shindig is up?"
I knew I wanted to explore the world – but I wasn't sure how or where to start.  I just knew I needed to leave the cold and overcast weather in Chicago.  A last-minute trip to Italy with a close friend (who had already been to/lived in about 40 countries) changed everything. We went to Amsterdam, Venice, Rome and Florence on that trip.  I'd been to Paris when I was 19, and exactly nowhere in Europe since then.  As an adult, I had the time of my life…new perspectives, new places, history, art and culture – I was in heaven everywhere we went.  From the Biennale in Venice to Sunday Mass at The Vatican (where I stood 3 feet from Pope Francis) For the final leg of the trip, we took the train from Rome up to Florence.  This place that wasn't even on my radar before that moment, and we connected, hard.  I stood in the Piazza del Duomo (where Michelangelo used to ride his bicycle to his apprenticeship every day) and I felt completely inspired…by what, I have no idea at that point.  I also remember walking into a boutique and wanting to buy absolutely everything.  That's…literally never happened before!  I met with local artisans and makers who worked with leather, bronze and hand-crafted accessories and felt so incredibly inspired.  I shopped – and ate massive amounts of pizza, pasta and gelato.
I was fully immersed in the experiences. So much so, that I actually cried when the plane took off over the Tuscan foothills.  Anyone that knows me well understands what it takes to bring me to tears, so that's when Florence became pivotal for me.  That's where the first seeds for the concept that would later became Urbane Sky were planted.
Overall, has it been relatively smooth? If not, what were some of the struggles along the way?
Just ask a pregnant woman if baking that baby doesn't leave her tired to the point of exhaustion or better yet, seriously moody. When you're an entrepreneur, you're birthing something new into the world. You constantly wonder what it'll look like, how people will respond to it, and whether or not people will think it's pretty enough to buy whatever it is that you're selling.
In the beginning and throughout the journey, it's your belief in yourself that fuels the whole process – in spite of obstacles and challenges that certainly lie ahead of you. Whether that's a full-time job or family and friends that aren't as supportive of your dreams as you would like for them to be.  I decided to move from my home city in Chicago down to Hollywood so that I could cancel out all of the noise and focus on what I needed to do in order to make this company a success. That might seem excessive, but I've learned that nobody has a vested interest in you remaining the same more than your friends and family. Your learning and sometimes, exponential growth places them face-to-face with the fact that they may not be doing either of those things.
The process of creation alters you – it edited out parts of the old me that I could never have imagined leaving behind a couple of years ago. With each hurdle crossed, I became stronger, more determined and I found my voice in the process. That's where that belief in what you're doing takes precedence over everything. It has to dominate everything else you're hearing and even experiencing. It has to carry you through the tough times, the adversity and the sometimes, all-out-wars. No road is perfectly paved and there are a lot of strategies involved in getting you to that final destination, regardless of what business you find yourself starting.
Being an entrepreneur is easily one of the most difficult things I've ever done – and I've worn several hats over the years!  It's trial and error and massive amounts of time and money invested, but if you've mapped out the right path for you, you'll see that beautiful baby at the end of the road, and you'll know that it's there is because of your hard work and dedication.
Please tell us about Urbane Sky.
It started out as leisure travel, mostly to Europe, but over the course of several more trips, spanning a few more years, these getaways quietly became "shopping opportunities." After bringing home several completely unique pieces of jewelry at a time, people started asking "where did you get that from, and where can I get one?" As I traveled more, I stopped shopping so much for myself, and I started buying for other people.
I shop mostly in Europe because everything debuts over there and works its way back to us here in the United States.  Over the past few years, I've been successful in establishing relationships with manufacturers that allow me to "short cut" the system and bring items that the major players are planning to bring to market, into the country ahead of everyone else.  Now my clients can shop highly curated selections of what the world has to offer, oftentimes between 6-12 months ahead of everyone else in the US.  I'm a huge fan of win-wins!
Let's touch on your thoughts about our city – what do you like the most and least?
Migrating from Chicago where everyone's staple colors are grey and black, it was so refreshing to see all of the vibrant colors and patterns here. I remember during my first year, I was so busy with work that I hadn't really gone out and shopped at any boutiques yet.
I fell into my old faithful outfits for errand running – wearing black absolutely everywhere. The day that changed all of that was when I was standing in line at the pharmacy and the older lady ahead of me, who was also dressed in all black, looked back and said: "oh, are you going to a funeral too?" I looked down at my dress and back up at her, lips pursed and holding back my laughter – I did hold it, because she was indeed, going to a funeral. "No – ma'am, I'm not," I said. When I got to my car, I fell over laughing so hard. When I caught my breath, I got one of my Chicago friends on the phone and told her the story. "Girl, it's time to go shopping!"
Contact Info:
Website: www.urbanesky.com
Phone: 773-377-5461
Email: info@urbanesky.com
Instagram: @urbane_sky
Facebook: @urbanesky
Getting in touch: VoyageMIA is built on recommendations from the community; it's how we uncover hidden gems, so if you know someone who deserves recognition please let us know here.