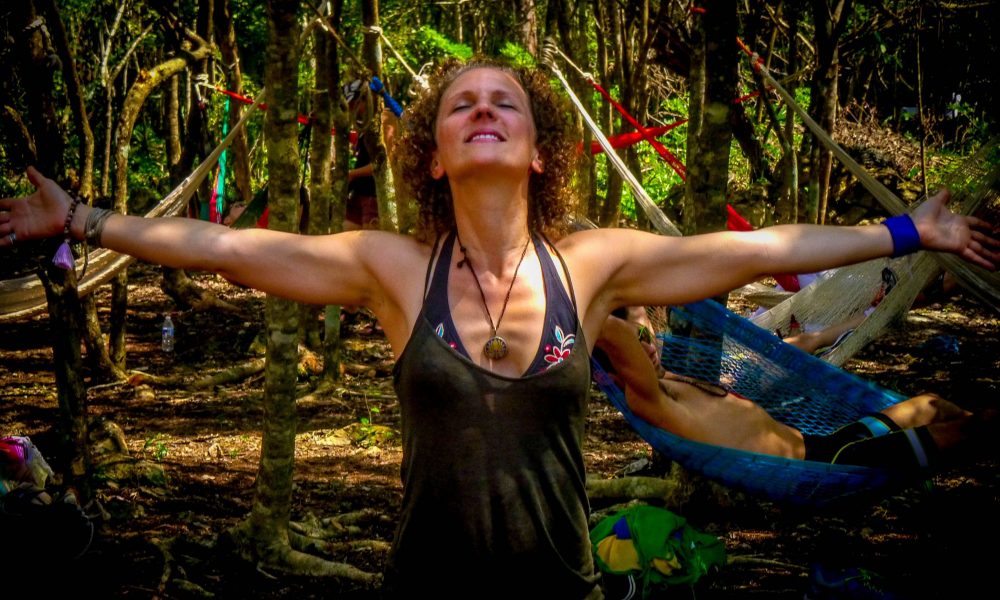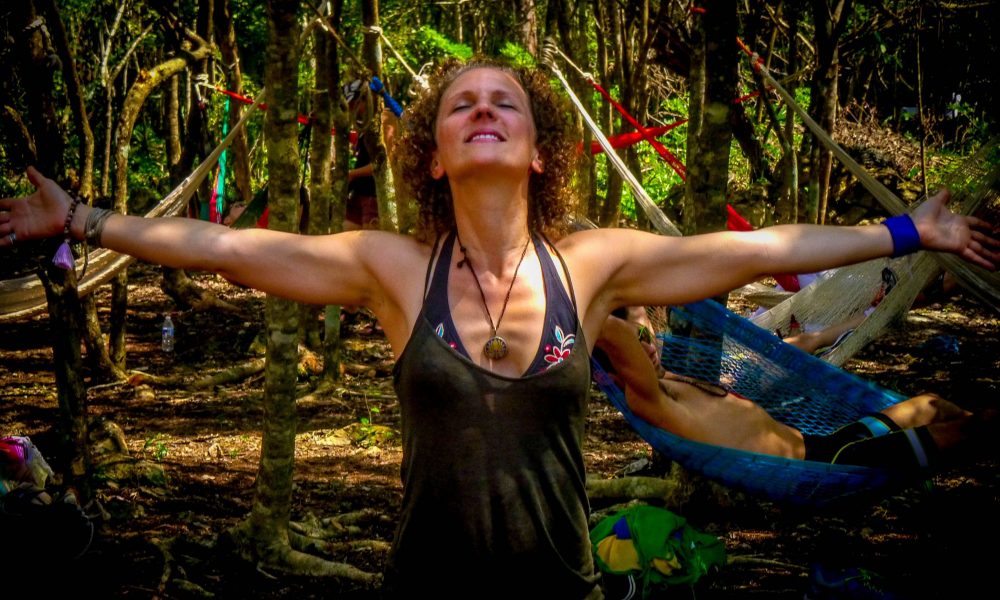 Today we'd like to introduce you to Valerie Silidker.
Thanks for sharing your story with us Valerie. So, let's start at the beginning and we can move on from there.
I remember my first big heart-break. It was a paradigm shattering experience in my early twenties of recognizing how we treat other animals in factory farms, circuses, marine parks, etc. and the cruelty we inflict on these helpless ones. I simply had no idea. The truth is, I had never thought about it. Society had shielded me from this recognition until, I finally learned the truth and that reality moved me to my core.
My perception shifted, my values shifted, my purpose shifted. Everything in my life changed from that moment on and I began to ask the bigger questions. What else had I not thought about? What else was beyond my limited belief system, my worldview? I realized that we are part of a whole that is larger than humans and all beings should be treated with honor. I had always connected to the beauty of nature but now, I was fully consciously on my path. I became a voice, an activist, an organizer, a connector, a teacher, a leader. And most of all, I became a lover. I fell deeply in love with life and possibility.
I began to feel more deeply with our world and to identify with my Ecological Self as the prime driver in my life. Because, I fell in love with the higher quality of compassion for myself as an individual and with a greater vision for the potential of humanity, it led me on a journey of deep inquiry, both scholarly and experientially. I immediately started a non-profit organization called Rattle the Cage Productions and we created our first documentary film called Lolita: Slave to Entertainment. It exposed the marine park industry and animals used for entertainment, specifically the Miami Seaquarium and the story of their orca, Lolita. It was basically the first Blackfish on a grassroots budget. I began traveling to film festivals, speaking on stages and universities around these issues and organizing mass demonstrations and campaigns on behalf of other animals.
Simultaneously, I became passionate about understanding perception and limiting beliefs, both personal and global. I studied mythology as an undergrad to understand our stories and the wisdom we express through them and finished my graduate degree in ecology to understand the relationships within ecosystems and the perfection of nature. I studied deep ecology and systems thinking to explore this philosophical foundation for a more inclusive worldview; ecopsychology to understand how nature and the psyche dance together; evolutionary cosmology to see the bigger picture of evolution and to deepen our context for life; and spiritual psychology to remember that we are so much more than this body, these emotions, these thoughts. I became passionate about understanding our stories, our perspectives, our hearts and widening our vision of what it means to be human in this unique moment in time.
Being a changemaker for over 20 years, I learned early on that real change begins within AND it must be connected to a larger vision, a deeper context, so we can each contribute our unique gifts to this planet. It is with this understanding that my path unfolded. I continued organizing national campaigns, and began producing mindful living events, festivals and massive fundraisers; I continued speaking at universities, delivering keynote presentation for national conferences, non-profits and other organizations. I started facilitating group workshops focused on mindset, sacred ecology, spiritual psychology and evolutionary leadership. I became a yoga and meditation teacher and I became an adjunct professor of Ecology at FIU for many years. And about 10 years ago, I began coaching individuals to understand their own mindset, experience the fullness of their lives, fall in love with themselves and create a positive impact in themselves, their relationships, their business and our world.
So, the delivery mechanisms may have shifted over the years but the heart of my work has always been the same: to nurture our inner and outer evolution, to connect us more deeply to ourselves and our world and to inspire us all to fall in love with life.
Overall, has it been relatively smooth? If not, what were some of the struggles along the way?
I've lived quite the free-spirited life as an entrepreneur. Traveling, studying, creating and lovingly inspiring others along the way. My great challenge that I faced, was also my greatest blessing: my beloved son. When my son was born, it shifted my focus and my momentum. At that point, I had created a community of thousands local to south Florida through my organizations: Inspired Life Workshops and Expand the Love. I had grown so used to being a "Mama" of the community. My focus was on holding us on a large level, and Expand the Love had really become a centerpoint for conscious community. The events and festivals were thriving, my coaching business and workshops were thriving. Now, my focus had to shift to honor my family, my husband and this amazing little boy entrusted to me to guide him in this world. It was both exciting and confusing. I wasn't sure how to hold both at first and felt incredibly overwhelmed. Until, I finally understood the depth of this invitation and went into a grateful semi hibernation, which allowed me to integrate the person I had been into the new woman I was becoming. I focused on one big project, The Zen Cruise and then slowly began to re-emerge with more of an online presence.
Once I fully surrendered and embraced my new way of being in service and let go of my attachment to the "role" I felt I had to hold, everything became more graceful in my life. I began creating new projects, summits, courses and more, while growing an online presence and a global community of thousands. I began training coaches and coaching mission-driven entrepreneurs to master their mindset and grow a thriving business so they can help create a better world. And through it all, honoring my family as my first priority.
Alright – so let's talk business. Tell us about Inspired Life Workshops – what should we know?
There is so much beauty in our world. Yet, too many of us feel stuck behind our conditioned fears and belief systems. Surviving, rather than thriving, we can no longer see the unique gifts within us or the deeper context to which we belong. And so, our world is longing. We are longing. Longing to connect, to feel more deeply, to fully experience and understand the sacred fire that burns inside each of us. We are each unique and powerful, part of a greater vision, an evolutionary journey. My work is to help us remember.
As a nationally board certified mindset and leadership coach with a focus on spiritual psychology, as a paradigm hacker and deep ecologist with a passion for consciousness, cosmology and evolution, my gift is to support others to fall in love, feel more alive and make a difference in our world.
I work with change-makers, mission-driven entrepreneurs and passionate individuals, who are ready to fully embrace their gifts and create true intimacy in their lives while making a positive impact in themselves, their relationships, their business and in our world. I do this by coaching, facilitating powerful programs and producing unique events that invite people to embrace their self-development with compassion and curiosity, expand self-awareness & create fundamental paradigm-shifts that transform their lives. Together, we rewild our minds, develop authentic leadership skills and expand perception of the world.
I am known as a connector, collaborator, community organizer, heart-centered leader, inspirational guide, facilitator, event alchemist, international speaker and evolutionary activist. What's unique about me is that I weave together science and spirit through our modern cosmology, The Universe Story. My work is deeply grounded and scientifically-based, even as it connects us with the Great Mystery of who and what we are beyond this physical experience. I believe that we are the universe reflecting upon itself. And consciousness is the the way we, as universe, experience the beauty of the world.
Any shoutouts? Who else deserves credit in this story – who has played a meaningful role?
My goodness. There are so many people who have supported my journey that I couldn't possibly name them all. I will mention a few mentors, who have made a significant mark on my life and directed my path in profound ways. Eco-philosopher and Systems Scholar Joanna Macy is one of my dear mentors. She is the founder of The Work That Reconnects, a mind-shifting, heart-expanding experiential body of work reconnecting us with the natural world, which I have humbly facilitated for over a decade. Joanna is a true elder in our world and a woman who holds a sacred place in my heart. Another huge influence in my life is evolutionary cosmologist Brian Swimme. He is a professor at CIIS and an author of many books focused on The Universe Story. His work informs much of the work I do, as well.
In the realms of eco, depth and spiritual psychology, I have journeyed deep into the underworld and into our wild minds with depth psychologist "gone wild" Bill Plotkin of Animas Valley Institute. His work focuses on nature and the human psyche. I also spent close to four years studying with world-renowned psychosynthesis guide Dr. Didi Firman, along with Jon Schottland from the Synthesis Center. Both of them, continue to be wonderful mentors in my life. I am currently teaching a 9-month board certified coach training course in the work of psychosynthesis with Jon Shottland and my beautiful partner Alyssa Whitehouse. Alyssa is a dear friend, who has worked for me and with me over so many years of activism, mindful events and now in our Psychospiritual Coaching practice together. She has made so many of my projects more beautiful with her graphic design and artistic spirit. It's an honor to now work with her and create together.
Along with all of these amazing guides and collaborators, I have to honor my husband, Jay Flanzbaum. He stands by me through all of my visionary experiments, dreamy explorations and passion projects. My mother, Lee Silidker, and my stepmother, Lisa Silidker, have always been huge cheerleaders by my side. And my beloved father, Marty Silidker, who recently passed in January, was always a pillar of support in my life. I have an amazing family.
Thank you for this opportunity. It feels good to reflect and give thanks to all of the people who have influenced and celebrated my life. To my dearest friends and community, you know who you are. I am blessed by each of you.
Contact Info:

Image Credit:
Jorge Otero, Jeff Eichen, Robert Stolpe, Evoke Emotion Photography
Getting in touch: VoyageMIA is built on recommendations from the community; it's how we uncover hidden gems, so if you know someone who deserves recognition please let us know here.