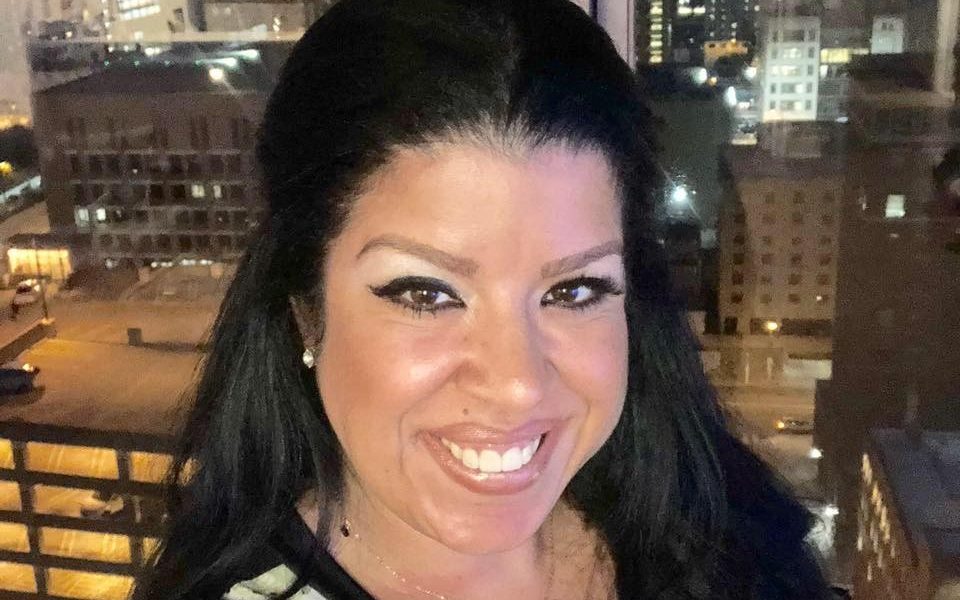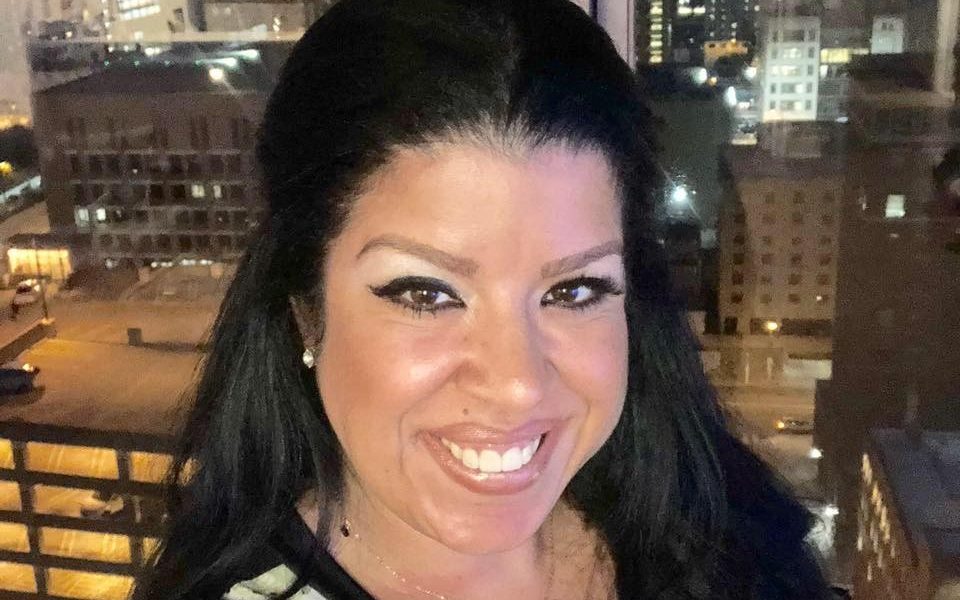 Today we'd like to introduce you to Liza M. Santana.
Liza, let's start with your story. We'd love to hear how you got started and how the journey has been so far.
Since early childhood, it was noted I was a very "social" child. Through high school and college, I had friends from different walks of life. I took dance, art and music lessons since I was a kid. As I got older, always aspired to be involved in all three while understanding the importance of formal education. I ended up getting involved in the music and entertainment industry while simultaneously already embarked in my career in media. Somehow, I managed to live out both my passions music and marketing/media/PR at the same time. Until, of course, as in all things in life, a choice had to be made. I chose after many years of performing, to truly focus on communications and marketing.
I was ever so fortunate to have met some dynamic and accomplished people along the way. My first two bosses out of school and in the workplace are till this day women I look up to, ask for advice and count on as friends. Loreyne Alicea and Clara Eshkenazi. I say their name every time I speak about the early days of my career because the "start" came with each of these ladies believing in me.
I was inspired by so many. But one of them, a powerhouse by the name of Ana Maria Fernandez Haar. I met her while I was working at the Miami Herald by my then boss and friend Alberto Rodriguez. I re-connected again shortly with Fernandez- Haar a bit after, while I was the Director of Marketing and PR for the Miami and Broward New Times. She was the owner of a successful agency (IAC Group). Wow. Talk about an empowered woman. I have never had the opportunity to thank her for some incredible advice she gave me. She wasn't close to me, a friend of the family and not related to me other than we were introduced by a mutual friend and colleague. She spoke to me in such a manner… I felt something inside me awaken. I thought I had to "go for it". After all, she did and was so respected and successful. I recall two speaking engagements I saw her at around that time. I must credit her in part for my decision to leave the corporate world in my 20s and embark on a new journey as a business owner in the agency world.
Creativas Group as people know it today was initially a PR- an only small shop I launched with two others. I must thank Dinorah Guerra, as, without her, the company would've never gotten off the ground. I am fortunate to call her a dear friend still. We started doing our version of "out of the box" PR which included lots of grassroots and gorilla marketing efforts paired with traditional communications efforts. The lines started blurring and we were doing things no one else was. Taking risks and offering "non-traditional" solutions that were getting the results, started putting us on the map. We were able to work with huge brands from the start due to where we came from prior to the launch of the agency as well as some pretty awesome projects and clients we landed. We began to morph into a full-service agency.
Today, close to two decades later, we are known as a Multi-cultural firm offering 36o degree solutions to clients all over the map. We built our foundation as a business serving the non-profit, real estate, financial, travel, and entertainment industries. Today, we work in many other areas that include gastronomy, consumer packaged goods, spirits/beverages, cigars, and fashion. Aside from traditional and non-traditional PR/Branding to include social media, electronic e-marketing, promotions, marketing, and advertising, we also produce events and provide experiential marketing services. We work with a client from the beginning creating the foundation for a launch or sales initiative or come in as marketing/branding/events/production & PR partner.
I think a big part of the journey and success, for me, has been being involved in so many different organizations and really connecting with people. I feel so blessed to have turned something I love into a career.
Overall, has it been relatively smooth? If not, what were some of the struggles along the way?
Like any other person in business, I have gone through ups and downs. You can't, in my opinion, be successful without experiencing both. That's how you learn, and that is how you grow. Liza at 44 is very different from Liza at 21, 25, 30. I screw up here and there. I am human flawed. I have made mistakes, how can I not? But I have learned to accept that, forgive myself and learn. However, along with accepting myself and my failures, I have also learned to invest in personal and professional growth. I can embrace and really enjoy my successes that much more because of that. Training, coaching, seminars, retreats, to me, are so important. The world is constantly changing, so is my industry. I am changing. I have learned that f you don't evolve, you get stuck and stay left behind.
My advice to other women is simple. Learn as much as you can. Leave yourself open to learning from others and learn to listen. Learn to truly connect with people. That will often be the difference. It will help you along your path and your career and life, in general. I am a woman. We can be catty, and emotional. We need to keep ourselves in check. I firmly also believe that if you dive deep into yourself (which can be scary) you will really learn who you are. That will help you connect with others in a way that's more genuine. Whenever you can support other women. There's nothing more powerful than a room of women exchanging ideas and supporting each other's endeavors and vision.
Please tell us more about your work, what you are currently focused on and most proud of.
I founded the agency with an understanding of both the General and Hispanic markets. My heart is so grateful that my agency Creativas Group has gained a solid reputation for providing high-level strategic counsel for businesses, internationally recognized special events, celebrities and leading non-profit organizations.
Overall, for nearly two decades, we have worked with local, regional, mid-sized to national & globally positioned brands and carved a niche in a few areas. Today we are known for high-level strategic counsel. He launch, build or grow brands. We also help those brands that are in trouble.
What am I most proud of? That, as I sit here, I have been able to be involved in some incredibly successful projects, campaigns, brand launches, special events, annual fundraisers, expansions into new markets, and so much more. From awards and great recognition to simply hearing a "thank you" from our clients- it has been an amazing ride.
I think what sets us apart, is that we truly become partners with our clients. Many times, doing things that have nothing to do with marketing and PR. But them knowing they can count on us is what a relationship is all about. That's what we as an organization are about.
What's the most important piece of advice you could give to a young woman just starting her career?
Learn as much as possible. Learn by watching and listening to others. Invest in you! Webinars, podcasts, seminars, books, do as much as you can. Don't be afraid to ask for help. Check your ego.
Lastly, I am a believer in collaboration and empowering others. This will make you grow.
Contact Info:
Address: Liza M. Santana-Pineres
13500 N Kendall Drive, Suite 115, Miami, FL 33186
Website: www.creativasgroup.com
Phone: 786.228.3948 Office// 305.489.8173 Facsimile 515.739.1030 Conference Line ID: 265.503.158
Email: lmsantana@creativasgroup.com
Instagram: @LizaMSantana
Facebook: @LizaMSantana
Twitter: @LizaSantana
Other: @CreativasGroupPublicRelationsandBranding
Getting in touch: VoyageMIA is built on recommendations from the community; it's how we uncover hidden gems, so if you know someone who deserves recognition please let us know here.