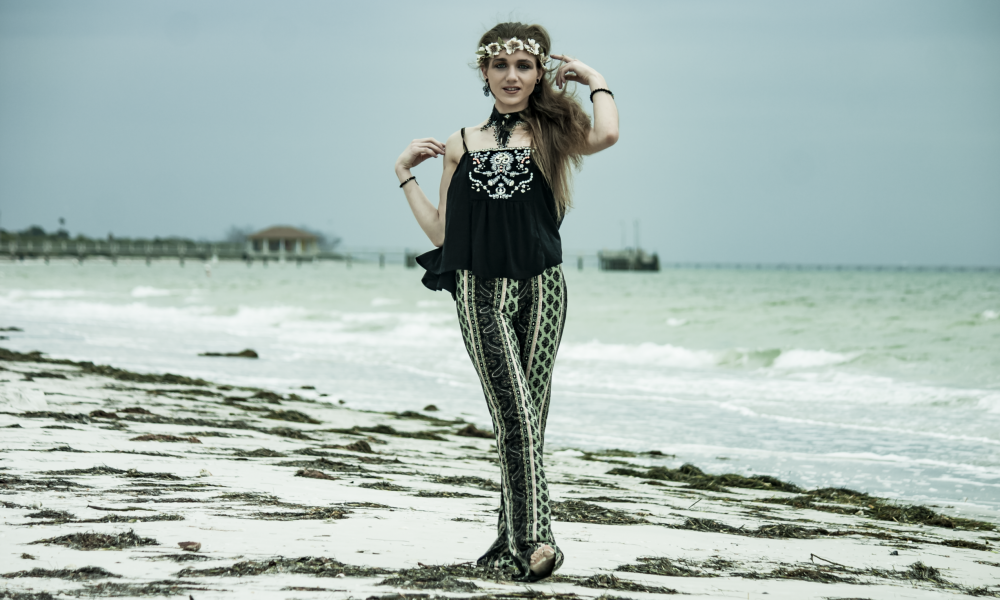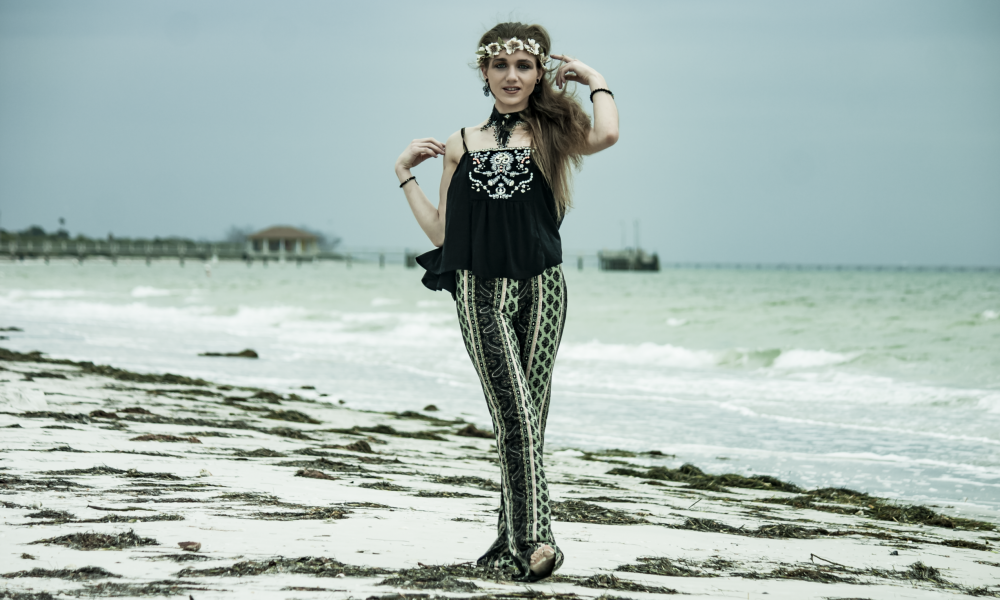 Today we'd like to introduce you to Jaimi McPeek.
Jaimi, let's start with your story. We'd love to hear how you got started and how the journey has been so far.
I was born in Port Charlotte, Florida and currently reside in Sarasota, Florida. I started dancing when I was 5 years old and instantly fell in love with it. By the time I was ten, I knew I wanted to pursue a professional track, so I started taking lessons with professionals in the industry. At age 13, I decided to try musical theatre and landed my first leading role at age 14. I completely fell in love with the whole aspect of being a triple threat, as I adored dancing while acting and singing. I loved the story it told and being able to bring that story to life all while making people smile proved to be the best feeling in the world. At age 15, I got into my first Broadway season show that had sold out crowds every single night. That was a feeling I cannot forget. When I was 16, I decided to take film acting classes just to give it a try. Little did I know, that film acting would become my whole life. It was a release, a passion, a craft, and a whole new world all in one. I was torn for a while whether or not I wanted to pursue being in a dance company or go into the film acting world. However, at age 17, that decision became very clear to me when I got on my first film set and loved it more than words could ever describe. After that, I kept auditioning and kept booking more work. Although I know that film acting is my calling, I continue to practice dance every single day. I also continue taking singing lessons and sometimes will sing live at restaurants. I model and have been published in four magazines up to date. I am passionate about performing and can't imagine doing anything else with my life. I currently work in the following five capacities: film-acting, stage-acting, dancing, singing, and modeling. I won't stop until I am able to look back and say "I made it."
When I am not performing, I have a plethora of hobbies and interests that keep me busy. I am a big science nerd and have self-taught myself quantum physics. I love physics as well as chemistry and astronomy. I am a huge animal activist, a vegan and a very active member of PETA, ASPCA, The Humane Society, WWF and Defenders Of Wildlife. I believe in being the voice for the voiceless. I am very into fitness and I work out every day. I don't only remain active through dance, but I can be found under the sea scuba diving with the aquatic world. I self-taught myself Spanish and can now speak it fluently; I also self-taught myself piano. With my eidetic memory, I watch a video of someone playing a song, and I am able to mimic it and teach my hand muscles how to work that way. I am very into art, with oil pastels being my specialty. I love making artwork as gifts. I am a very down to earth person who loves adventuring and trying new things. I never allow myself to get bored. I love being productive with my time; however, nothing beats quality family time and being surrounded by the ones that I love.
Overall, has it been relatively smooth? If not, what were some of the struggles along the way?
It definitely has not been a smooth road. As they say, "A smooth road never made a skillful sailor." I am constantly working on perfecting my craft. Especially being a dancer and singer as well as an actress, I am either on set, auditioning, promoting myself, in dance class, doing a technique, in vocal class, on stage, etc.. My life is my craft and I wouldn't want it another way. I am a huge perfectionist which has blessed me in the way that I don't stop until I know I have done my absolute best. This industry takes a lot of effort, if you are not giving your best, you won't go very far. It is a lot of work, so one has to do it for the true love and passion. I don't like the word struggles, I prefer stepping stones because this entire journey has been one stepping stone after the other climbing to the top. Some stepping stones include the constant work. Like I said, you have to be willing to put 110% into this. I truly believe that nothing is impossible with true drive, dedication, and passion. Another stepping stone is dealing with rejection. Do not settle for 'no' because you will hear a dozen 'no's' for every 'yes'. Rejection is key to this industry, and honestly is going to happen A LOT! There is always going to be someone better than you, someone prettier, someone more talented, but they are not you and that is what you have to offer to this industry (and to life in general). This journey can be long and tedious, but there is so much joy in the little things. When I was first starting out in college films, I thought I was living the dream, then as I slowly started transitioning to bigger sets/stages, I realized how small I thought my definition of 'living the dream' was. However, that doesn't take the joy out of that dream, it just shows how much progress I have made. That is how one should view every project they do. It is progress and another mile marker further to this destination. If you are just focused on success, you will fail. There are beautiful and necessary stepping stones that must be taken and every single one is making you better and stronger.
Please tell us more about your work, what you are currently focused on and most proud of.
I am a film actress, stage actress, dancer, singer, and model. I was raised a triple threat which has only enhanced my career. I started dancing at five and got into musical theatre at 13. From 13-17, I was doing musicals nonstop. At my theatre is where I discovered my passion for musical theatre as well as film acting. My acting coach at that theatre is the reason I really pursued film acting, she opened my eyes to a whole new world and was the one who told me that I was a natural. I couldn't be more grateful for her. Since then, I have been in many short films that have gone around the USA in festivals. I have been in several feature films, one is on DVD now called The Watchman's Edict, another is in post-production titled Brief Candle, and a third is making a festival run called Being Golden. I have also been on a TV Mini-Series titled Dream Factory that is premiering in January of 2020 and this summer, I will be filming another TV Series titled Living Out Loud. I started small with college films, then I became hungry for film, I wanted more and more. I started auditioning like crazy and putting my name out there so that directors could not ignore me. I started getting bigger parts and meeting more people which is how I broke into the independent market. Now with a solid résumé, I have been dipping my toes into the feature market and waiting to dive in. I still dance and do musicals too. Dancing will always be a part of me, and I actually am a dance teacher/choreographer on the side. I also professionally perform at Busch Gardens Tampa Bay. My dream is to do a movie musical (like The Greatest Showman) so I can have both my passion for film and dance in one! I am really proud of the progress I have made in under two years. In under two years, I went from being a girl with no IMDb credits and barely any set experience to now being in over two dozens of movies, multiple interviews and talk shows, nine musicals, and four magazines. I have walked several red carpets for different festivals. One of my red carpets resulted in me taking home an award for Best Leading Actress; another one resulted in me taking home an award for Best Supporting Actress. I am a go-getter, if I want it, I will make it happen. Someone once asked me, "What keeps you motivated on success?" and my response was, "The idea of being successful." I have a goal, and I won't settle for less, I know that it will take a lot of energy, a lot of work, a lot of blood, sweat, and tears (literally), but I am not your average person. I am willing to give this all that I have got!
Finding a mentor and building a network are often cited in studies as a major factor impacting one's success. Do you have any advice or lessons to share regarding finding a mentor or networking in general?
Film festivals are always my go-to. You can meet so many directors, actors and producers there. Even if you don't have a film there, still go to a local film festival and market yourself to these directors and producers. You always want to be promoting your product and in this case, you are your own product! Promote yourself! Get professional headshots, start building a résumé, get business cards to hand out, etc.. This industry is not an actors' friendly industry, it is a connections' friendly industry. The more people you know, the more beneficial it will be to you. I actually got my role on this upcoming TV Series, Living Out Loud, from meeting the director at a film festival. You just never know who you can run in to there. As far as movies being non-paid, but the director wants to submit them to festivals, go for it! You have to take plenty of unpaid work before you can get paid; a successful festival run can lead you to more opportunities than you thought were possible. Many movies get picked up at festivals and many actors/actresses get discovered there too. Another good way for networking is to build a good social media following. Again, you are your product, so always be releasing new content and keeping your followers on their toes. I often do live chats and answer people's questions which has helped my social media status grow as well. Social media is also a good way to interact with other people in the industry right at your fingertips. As far as a good mentor, do your research and ask around. Every person is looking for something different in a mentor, so do your own research to what you would want in a mentor.
Contact Info:
Image Credit:
Elainea Cruz Photography, Merto Photography, Cristian Tirado, Avy Photography, Universal Pixels Photography, Darcy Delia Creatives, Mark Anthony Smith
Getting in touch: VoyageMIA is built on recommendations from the community; it's how we uncover hidden gems, so if you know someone who deserves recognition please let us know here.