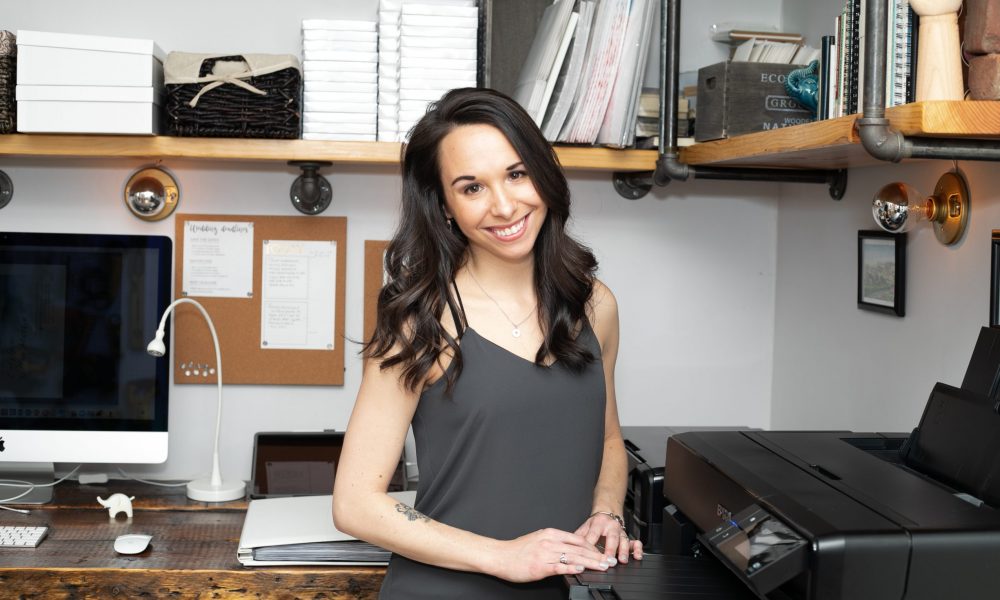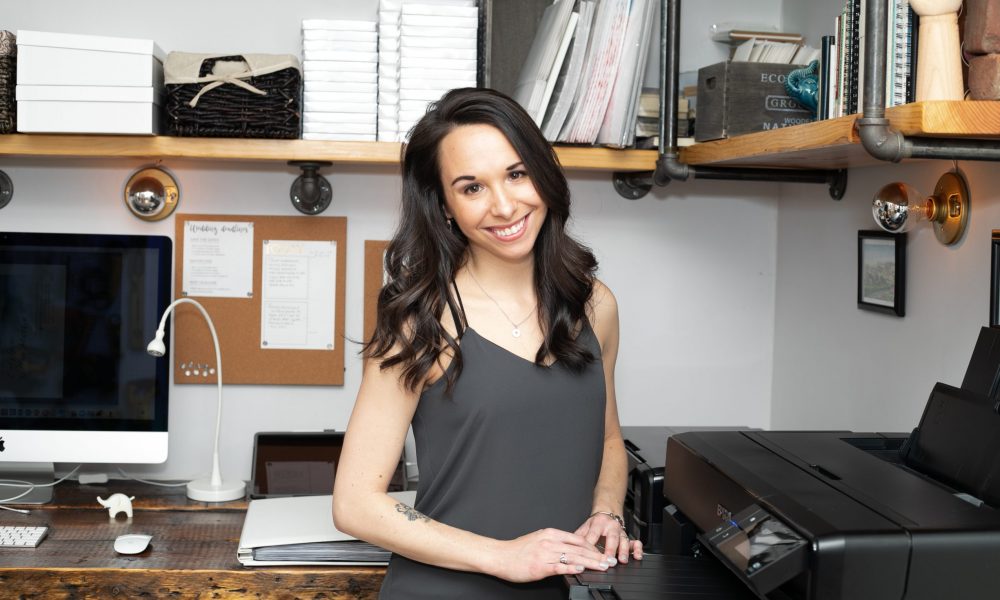 Today we'd like to introduce you to Jacklyn Kelley.
Thanks for sharing your story with us Jacklyn. So, let's start at the beginning and we can move on from there.
After graduating college with a bachelor's degree in New Media Design, I struggled to find my "dream job", or at least a job I could tolerate. For years, I had been working odd jobs as a graphic designer, video editor, marketing coordinator, and I even dabbled in website design for a brief period. When I say brief, I mean I literally lasted about two weeks until I realized that just wasn't my thing. I could barely get through a day of work without being highly confused. As I jumped from job to job, I felt like I never belonged. I was on a wild goose chase to find a company I actually enjoyed working for, and at times, a glimpse into my future seemed so depressing. I hated what I was designing most of the time. Anyone else who is in a creative field knows how this goes. You spend your days designing based on other people's ideas, make a thousand revisions, only to come to an end result you are absolutely appalled by.
No, thank you. I was not going to be on this depressing path, settling for mediocre design work. I had too many creative bones in my body, just dying to make their debut. So, in January of 2018, I decided to take the leap of faith into entrepreneurship. It was now or never for me. I couldn't stand to spend one more day hating my work life. After all, that is where we spend most of our time, and I was not okay with spending 8 or more hours a day drowning in my misery. Yes, this seems dramatic, but I'm the type of person who needs to fill every day with purpose. It's who I've always been, and it has led me to where I am today.
I always dreamed of working for myself, but the thought of figuring out how to operate a business made me run for the hills and ignore my dreams several times. I was finally in a position where I had a solid support system and the confidence to take a chance. My boyfriend encouraged me to take the leap, and I really owe this all to him. He gave me the confidence I needed to move forward and has provided so much support along the way. When I started my company, I basically dove in blindfolded. I had no idea how to properly operate a business, and you know what? I'm so glad I went into this blindly because I would've never began this journey. Owning a business is hard, and I will be the first to admit that it can be overwhelming and confusing. But, here I am. And I'm in it to win it. I'm learning new things each day and it's the most exciting time of my life.
I founded Luna Lynn Creative with a newfound passion for stationery and a love of poetry. As a sucker for romance, I had the urge to bring the two together to create beautiful and unique wedding stationery. When I began brainstorming names for my company, I wanted to make sure it was truly a part of me. I wanted to feel a deep connection to my company, to really show how much I believe in what I'm doing. My pen name as a poet is Luna Lynn. I gather a lot of inspiration in my designs through the poetic side of me. I consider it my better half. It's the part of me that takes a couple's love story, analyzes the words and paints a picture that will bring their story to life. I thought it would only be fitting to include that significant part of me in my company name. And so, Luna Lynn Creative was founded. When I spoke to my first wedding client, I fell in love with the process of learning about the couple's love story, their personalities and what they enjoyed doing together. I discovered how I could use these elements to create one-of-a-kind stationery, that would really speak to them and their loved ones on their wedding day.
I have finally found my purpose. Ahhhh. (Sigh of relief.) As my company continues to grow, I now serve clients from all around the world. From Miami to South Carolina, to New York, London, Italy, you name it.
Overall, has it been relatively smooth? If not, what were some of the struggles along the way?
Entrepreneurship is never a smooth road, especially when you don't know much about business. I'm still kicking my younger self for not taking on business as a minor in college. But at the time, I never dreamed I would have the guts to start my own business.
One of the main struggles, when you're first starting out, is the constant search for clients. You have to put in a lot of extra hours, and really get into that hustle mindset. Oftentimes, I'm searching for clients even when I have current projects in the works. I feel like I'm in work mode around the clock, 24/7, and it is draining. People may think that entrepreneur life seems like a dream, and at times it can be when you're doing what you love, but it is not as easy as it seems. In fact, I've worked harder these past two years than I ever have in my entire life. Granted, I'm working hard to cultivate my purpose, but nevertheless, I am working hard. There is no right way to find clients, and I have gone through a lot of trial and error to figure out which marketing strategies have worked, and which ones I should toss out the door. I'm still learning each day. This will probably be my main obstacle for the next few years as it continues to grow, but that comes with the territory of owning your own business. So, I find comfort in knowing that it's all part of the journey, and I just have to accept that trial and error is the name of the game. No two businesses are alike, and it's important to find what works for you.
Another struggle for me has been figuring out what materials work best for my products. This honestly might have involved a bit more trial and error than my marketing strategies. There have been countless days full of ink splatters on paper, printer jams, ink not showing up on darker envelopes, oh the list goes on. I call these "paper cuts." As a stationer who provides all products in house, I've dealt with a lot of "paper cuts." There have been many times that I have accepted a job, had a certain paper in mind, only to find out that my printer didn't take kindly to this paper. In turn, I had to buy more and take the fall of losing money. I quickly learned not to accept a job until I have tested out any new materials. Although at times this obstacle can feel more frustrating as I'm losing money, this too is a part of the journey. And this, I have to accept. I have very high standards for the quality of my products, so you can imagine the trial and error period has not been easy. But I can say with confidence that I have finally found the perfect materials for my products, and I am producing the highest quality stationery for my clients.
All journeys are unique, but if you are starting on your entrepreneurial journey, be prepared to embrace it. Take comfort in knowing that there will be trial and error periods and that all of us are going through it. Remember, you are not alone. Be sure to network within your community and find other people in your field of work that will build you up and support you in your journey. I've found that community far outweighs the competition. Most female entrepreneurs are here to support each other, rather than stepping on each other to get where they need to be. It has been very empowering being surrounded by so many like-minded women who are owning their journeys and helping each other along the way.
Alright – so let's talk business. Tell us about Luna Lynn Creative – what should we know?
I strive to be different with my work. I take the quality of my products very seriously and have very high standards. I never want my stationery to look similar to other designs out there. Combining my design and poetry skills, I provide a unique twist on wedding invitations and stationery by adding a touch of poetry by Luna Lynn. When couples inquire, I ask if they'd like to add a custom poem to their stationery as a design element. I ask them questions about their love story, how they met and their personality as a couple, and I use these elements to write a poem, bringing their story to life. It provides a heartfelt experience that their loved ones are bound to remember for years to come. I quite literally pour my heart and soul into my products.
I also take pride in the experience. If you are coming to me, then you aren't looking for a quick scroll through Minted, where you can choose a design, check out and move on. You are looking for an intimate experience that will get you excited for your wedding day. You most likely care about your stationery and the story it will tell. If that sounds like you, then you're in the right place. When you inquire with Luna Lynn Creative, you inquire with me. Everything is handcrafted in house by myself. This means I am paying attention to every detail along the way, to ensure my clients are receiving the highest quality products. I care deeply about their happiness, and I want everything about their day to be perfect. When they hold their stationery in their hands, I want them to feel the love. I want them to glow with excitement, and shed a happy little tear that lets them know "this is really happening!"
Inspired by adventure, I specialize in poetic pieces that feature clean design and typography, leaving room for handcrafted embellishments and custom poetry. Embellishments include envelope liners, silk ribbon, wax seals, monograms, belly bands, and card stock backings. My products are perfect for adventurers, romantics, and wanderlusts. Whether you are planning a destination wedding, gathering inspiration from your favorite places, or you wish to feature your adventurous side, I love being a part of the journey!
Do you feel like there was something about the experiences you had growing up that played an outsized role in setting you up for success later in life?
I have always had a great home life and a wonderful family who has supported me along the way. I was always a creative spirit and I tried many things growing up. As a child, I remember drawing and coloring frequently, singing, dancing, exploring the outdoors, and even putting on plays with my brother. As I got older, I aspired to do a variety of things: fashion design, jewelry design, painting, poetry, spoken word, you name it. I was very curious and always wanted to explore new avenues of creativity. I believe this has led me to create such a unique company using multiple talents.
Furthermore, I feel as though my education taught me to be a self-starter. My professor didn't just sit down with us in class, reading through our tutorial book step by step, holding our hands during the process. She gave us assignments in our tutorial books for homework and taught us to learn on our own. Then during class, she would go over each lesson and clear up any confusion we had. Just a few short weeks into the semester, we jumped right into our first project. Our assignment was to pick one item and design it in 100 different ways, inside of 100 little squares on a poster. It taught us to get creative, and ironically enough, to think outside of the box. It taught us that there is never just one way to implement an idea. There are multiple ways. The more you study it, the more ideas you come up with, and ultimately, your design work improves each time. If you're wondering what my item was, it was chocolate. Yes, I designed chocolate in 100 different ways, and it was magnificent. I still want to eat that poster.
I am thankful to my professor for teaching us to be independent self-starters and to always think outside of the box. I believe it has really helped me to shape my career, and ultimately take the plunge into entrepreneurship.
Contact Info:
Image Credit:
Cover photo: Jolene Siana Photography
http://jolenesiana.com/
Instagram: @jolenesianaphotography
Getting in touch: VoyageMIA is built on recommendations from the community; it's how we uncover hidden gems, so if you know someone who deserves recognition please let us know here.