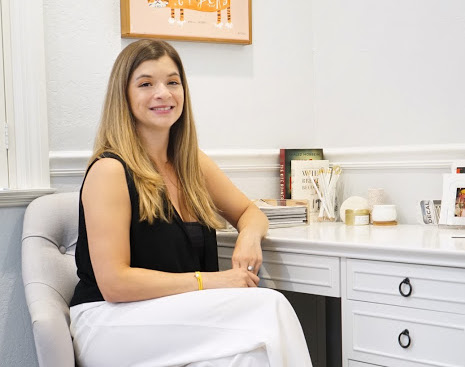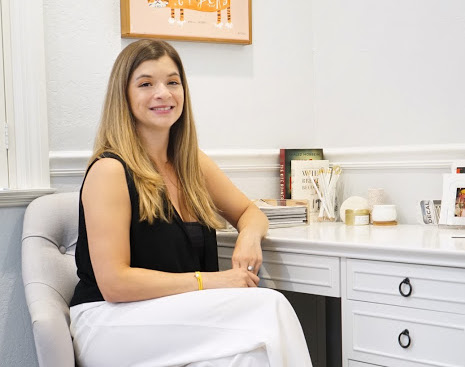 Today we'd like to introduce you to Dr. Alex Gard.
Dr. Gard, can you briefly walk us through your story – how you started and how you got to where you are today.
The journey to becoming a therapist started long before I entered my master's program in 2010. In truth, the journey began for me as a young child, being raised by a single mother and my maternal grandmother. I lived with my mom and grandmother until I was six years old. At this young and impressionable age, I watched my mother remarry and was fortunate enough to inherit an exceptional stepfather, whose title I only use for clarification. He has been an exceptional father to me, and his steadfast dedication to my mother and me has undoubtedly influenced my ability to persevere. I certainly wasn't an "easy" child and wasn't always a great student, I was strong-willed and there were often bumps in the road for me academically. However, I entered into the University of Florida as an undergrad student in 2005. As a sophomore, I went through a vigorous training program to become a crisis line phone counselor at the local crisis center. This experience was a real turning point in my life, as I knew then that I wanted to pursue a career as a therapist. When I graduated from UF with my master's in 2012, I worked as an in-home counselor in Miami, and then ultimately took a job at a community agency in Fort Lauderdale where I worked with at-risk girls and their families. Without sounding too cliche, this is where I found my footing as a therapist and where my passion for helping women was born. I knew after working there for several years that I had a special skill set that allowed me to connect with teen girls in a meaningful way. After being out in the world and working with so many different types of clients, my thirst for more knowledge could not be quenched. I wanted to be the best therapist for my clients that I could be, so I decided to pursue my doctoral degree in 2016. Since then, I have started and grown a successful private practice in Fort Lauderdale where I work with women and teen girls.
What's the most important piece of advice you could give to a young woman just starting her career?
It is hard to summarize what advice I would give to young women starting on their journey. I feel like there is so much that could be said. However, If I had to pick something to say, It would be this: You are enough. You are worthy. Nobody will believe in you if you don't believe in yourself. There is absolutely nothing that is out of your reach. If you have been through hardship, it does not have to define you. Trauma is pervasive in our society but it is up to us to create a new narrative about our lives. You are not alone, and you do not have to be defined by struggle. We as women are powerful beyond measure. Sometimes though, we cannot harness that power because of the scar tissue that has formed due to trauma or adverse life experiences. That is when therapy can be an amazing tool, so we can heal the parts of ourselves that prevent us from stepping into our true potential.
I think more than anything, the worthiness piece is so important, it is so central to our being. Whether or not we feel worthy shapes our capacity to succeed and our capacity to love and be loved. If I could give any piece of advice it would be to own your story and work on the piece of yourself that doesn't feel like you are enough. Once you conquer that, you can conquer the world.
We'd love to hear more about Thrive Therapy & Consulting.
What sets me apart from other therapists is two-fold. One is my clientele because my practice is female-centered. I work mainly with female clients, and then, of course, will work with other family members or their partners if that is part of the client's treatment goals. Second, is how I approach work with clients. For me, the therapeutic relationship is the absolute most important part of therapy. Therapy cannot be truly effective without the safety of this relationship. In terms of my therapeutic approach, I differ from other therapists in that I don't set my clients up to think that they have to completely rid themselves of the problem in order to be happy. Sometimes, this simply isn't possible. Believing that we have been completely free from the problem (i.e. depression, or anxiety), in order to live joyful lives simply isn't true. Instead, I teach my clients to shift their relationship with the problem so that it doesn't have control over their lives. No matter what the presenting concern is at the start of therapy, my ultimate goal is to always meet my clients where they are, form a meaningful relationship with them and to co-create therapy goals together. I work to set my clients up for success, in whatever way they define it.
In terms of my areas of specialty, I help clients improve their most valued relationships, whether that be the relationship with their partner or children, or sometimes that being the relationship to self. I also help clients navigate issues related to anxiety/depression, prenatal and postpartum challenges, as well as challenges related to major life transitions. Lastly, I work with teen girls that are usually working through issues related to self-esteem, peer relationships, and academic success.
I absolutely love my work with clients, and I am inspired by the work I get to do every single day.
Do you recommend any apps, books or podcasts that have been helpful to you?
I love Insight Timer. It is an amazing app for meditation and guided meditation. I use it daily and often encourage my clients to use it to start their days with gratitude. It is also a great resource for incorporating meditation into a bedtime routine, as nighttime tends to be when anxiety worsens for folks.
I am a HUGE fan of journaling. I journal several times a week, and will often coach my clients on how to utilize a journal as part of their therapeutic goals. Sometimes, the smallest shift makes the largest impact!
My favorite podcast right now is the Motherhood Sessions. It is so refreshing to listen to emotionally honest conversations about the realities of motherhood. The podcast does a great job acknowledging the profound identity shift that happens when we become moms and acknowledges how hard it can be. As a new mom, I find that realizing you're not alone in your struggle is incredibly healing. This is also part of what makes therapy so powerful. 😉
Contact Info:
Address: 2419 E Commercial Blvd.
Fort Lauderdale, FL 33308
Website: thrivetherapyandconsulting.com
Phone: 954-391-5305 ext.6
Email: thrive.therapy44@gmail.com

Image Credit:
Melissa Charria
Getting in touch: VoyageMIA is built on recommendations from the community; it's how we uncover hidden gems, so if you know someone who deserves recognition please let us know here.