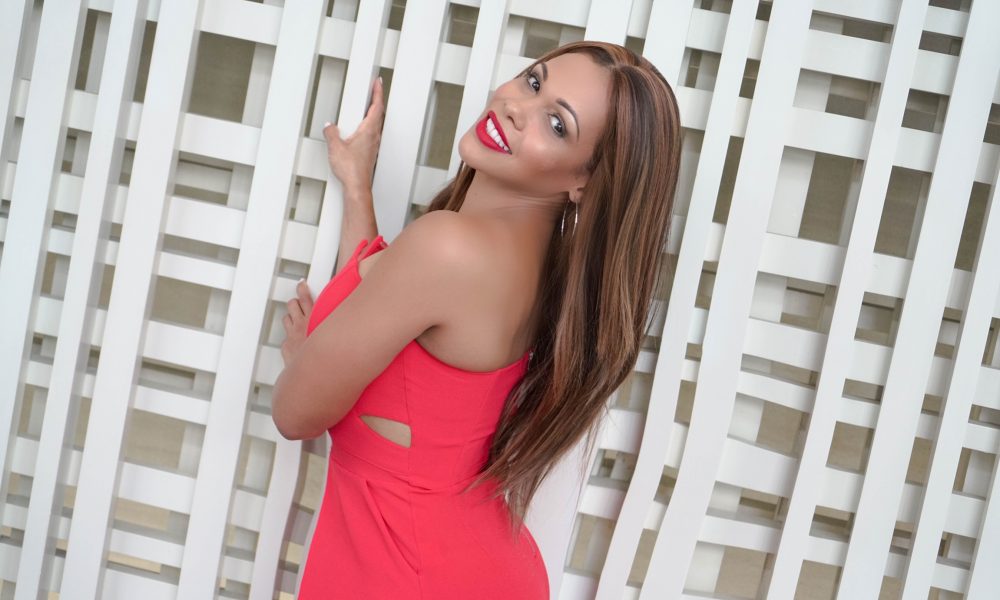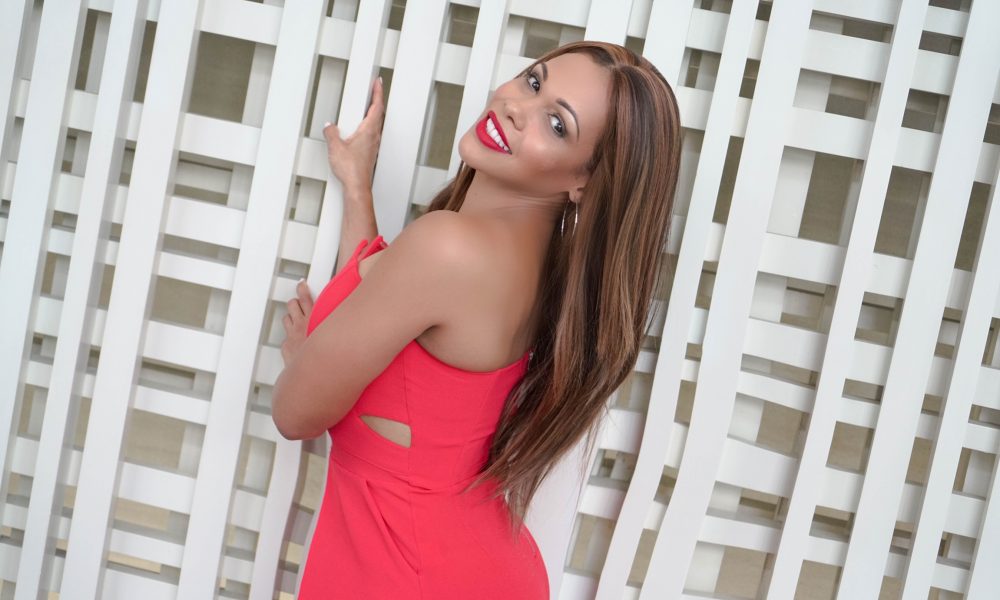 Today we'd like to introduce you to Angelina Rosario.
So, before we jump into specific questions about the business, why don't you give us some details about you and your story.
My story began at a very young age when my father abandoned my mother, me, and my two sisters. That's the day I learned the following words—faith, hard work, strength, resilience, no excuses, and determination. I grew up in Miami the area of Liberty City in a poverty area. I had to grow up quickly and at the age of eight years old, I was responsible for babysitting my two younger sisters while my mom was working two jobs trying to keep a roof over our heads. I saw my mother endure so much pain after my dad vanished and I made a commitment with myself that I would only rely on my faith and hard work to get everything I desired in life. The feeling manifested into the strong desire to empower young women to learn to turn their pain into a purpose.
I continued to push through many obstacles during my teenage and adult years. I've always managed to keep two jobs and attend school during those years in order to make ends meet while living on my own. Even in my darkest financial struggles as a young adult, I always kept going and looked for opportunities; I guess it is fair to say I've consistently been a warrior at heart.
In September 27th, 2016, I was diagnosed with a tumor of a size of a baseball, and if not removed within 60 days, my entire face would become deformed and as if that wasn't bad enough, I would also lose my speech. The prognosis also determined that if I did remove the tumor within 60 days, I would only lose my top teeth and speech for three months. As I learned about my new harsh reality, I felt devastated and confused during the first two weeks, I didn't know what to do, however, by the third week, I snapped back in shape and told myself "Angelina, you will not let this get you down. You will survive it like you've done everything else." At that moment, something switched in my brain—I surrendered, and that's when I started seeing miracles unfold. I only had five teeth removed and woke up from surgery being able to speak. I caught an infection in my mouth shortly after and had to have another surgery, yet much more intense surgery where they would have to remove a bone and a nerve from my right leg, which prevented me from walking for almost a month and my right upper thigh became numb for close to a year. I also wasn't able to do the one thing I love- workout—in particular, my lower body, for nine months. The past three years have taught numerous great lessons, and that life will always test you, and it's up to you to choose to use it for a purpose or relinquish to the pain and become a victim. Life's lessons and all of our experiences are part of a higher plan for our lives.
Has it been a smooth road?
Nothing in my life journey has been smooth. There's been a lot of hard falls and lessons along with my trips called "life" since childhood, but the most recent and hardest struggle has been with my health. It has taken an enormous amount of faith, perseverance, and a high level of consciousness to use the pain for a purpose. I remember having to look in the mirror for the first time with missing teeth. Can you imagine having the perfect smile and teeth and all of sudden it's taken away for a while? Or not being able to walk or talk temporarily. Life has never been easy, but when your health is affected nothing else matters. At that very moment, I learned how life could shift very quickly, and it's up to us to decide on how we are going to deal with the current struggle. Life is a game, and we have to choose to play it wisely. Life will throw you curveballs; however, there are countless lessons in each of the hits you take.
My advice for women is to challenge themselves to see opportunity in everything they view as a 'negative' experience because there's so much growth in pain. You can choose to play the victim or use it for a purpose—ultimately the decision is yours to own. You have one life, that's it! So, why not live it in being 100% authentic and going all-in, in whatever you feel you've been called to do. Too many people are living in fear, afraid of stepping out of their comfort zone and diving into their calling. The worst that can happen—you fail, and guess what? Failure is our most valuable teacher. You don't quit, you learn your lesson and do it again. We all have a purpose in this world, but too many of us are comparing our lives with others and not running our race. Put on your blindfolds and chase your dreams and desires. The answer is in you, and you will hear it the moment you quiet your mind and ask yourself "what is my purpose in this world?" When you get the answer, take action. Even if it is just one action per week, it will not only bring you joy, but also a feeling of progress.
In this social media frenzy, we live day in and day out, we have to make sure we are not getting caught up in comparing our lives with others. Remember 90% of the images you see don't guarantee there is truth behind them—they don't tell you that your peers or the people you admire, or even these so-called influencers are truly happy or living in their purpose. Keep your eyes on the prize and live YOUR life, not those of others. As long as you are living someone else's life, you will never know what joy and fulfillment mean. In addition, a friendly reminder that when you are faced with hardship, the reality is that the universe is letting you know there's more in you, so don't ever give up, keep pushing no matter what comes your way. You are stronger and more powerful than you think.
We'd love to hear more about She Fixes Crowns.
I am currently a General Sales Manager for Hits 97.3 and Easy 93.1 at Cox Media Group Miami. What I enjoy most about my role is that I get to wake up every day and make a difference in people's lives and people's businesses. I do this by showing them all the possibilities that lie within themselves, but they have to open up to all the options and let go of all their fears and limitations. The feeling of knowing that my attitude and what I bring to the table every day may have an effect in someone else's life is what keeps me grounded and giving 100% each and every second of the day.
In my time off, I shift my energy to 'She Fixes Crowns', an organization that helps women 18-54 use their pain for a purpose. She Fixes Crowns was birthed during my time in ICU in 2017 while being fed by a tube, and not being able to walk or talk. I made a promise to God as I laid on the hospital bed with tears rolling down my eyes and said "God, if you can get me through this, I will devote my life to making a difference but specifically to women. I will support and help them discover their purpose when faced with obstacles and struggles." I've seen many miracles since I made that promise. When I reflect back to this time, I have all the conviction that I've always been called to help women. In my early twenties, I taught dance ministry for seven years and also had a nonprofit organization called "Angelina Solid Ground Found." The mission was for young women whose dream was to become a professional dancer; however, didn't have the means to pay for dance classes, to make this dream a reality, or at the very least get started by taking dance lessons. It's been my life mission to help every woman I interact with to find her calling. What seems like a curse (tumor) at the time, turned out to be one of the biggest blessings in my life. I suppose it was also my intentions towards the health journey that allowed me to walk it out like a champion. I'm not saying it was comfortable, but what I am saying is that I was determined to see it as a way to use it for a positive purpose. I refused to let all my pain be in vain. I wanted to reach the masses to give them hope and confidence in a season of misery, which is also what kept me motivated even when I had setbacks with my health. And once again, I repeat this with conviction in my heart: The feeling of knowing that my attitude and what I bring to the table every day may have an effect in someone else's life is what keeps me grounded and giving 100% each and every second of the day.
Many times, women channel their past or current pain and keep it locked in their spirit, which manifests as rotten fruits such as resentment, bitterness, depression, self-doubt, jealousy, and a number of other negative feelings. However, if you look at every distress as an opportunity to grow, learn, and use it to become more of your authentic self, you will be surprised at the person you may become.
Many of my new endeavors did not become evident until my heart was broken from a past relationship and when diagnosed with the tumor. Even when the smaller uncomfortable events occurred and I was impacted in some negative way, I would ask myself "what can this lesson teach me? And how can I apply it towards my journey?"
It's only when you see life's encounters as potential opportunities, when you can start seeing miracles unfolding and the right doors opening. I enjoy helping women make a conscious decision to let go of the past and focus on the present. It is at that point I can assist them in tapping into their higher self and collaborate with them to create a new blueprint for their new life's purpose.
Which women have inspired you in your life?
There's been a ton of women who have impacted and inspired me along my journey. Each one of them helped me evolve into who I am today and held me accountable in different areas of my life. You should always have a few mentors or coaches in your life to help you and keep you responsible as you are creating a new experience with a purpose.
From a global perspective, Michelle Obama, Oprah Winfrey and the President of Cox Media Group, Kim Guthrie are the women I admire incredibly. For me, they embody women who make no excuses and don't deal with nonsense, they just do it. And they do it with such grace and elegance. They are authentic and used their pain for a purpose. Surrounding yourself with the right women and people will elevate and stimulate the mind. When women support and empower each other, we become much stronger and better.
Pricing:
Free 15 minute coaching consultation.
Contact Info:
Getting in touch: VoyageMIA is built on recommendations from the community; it's how we uncover hidden gems, so if you know someone who deserves recognition please let us know here.