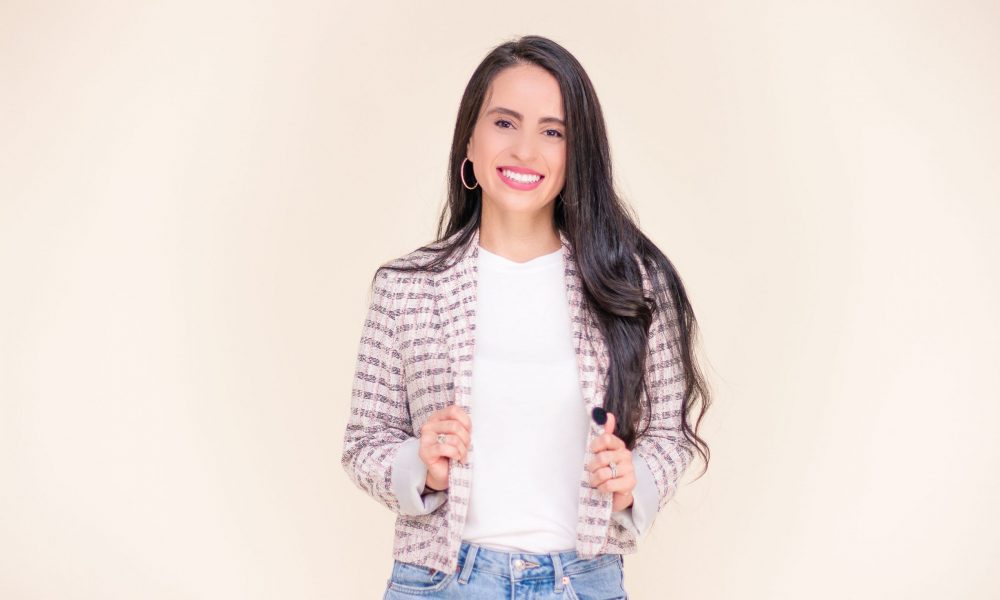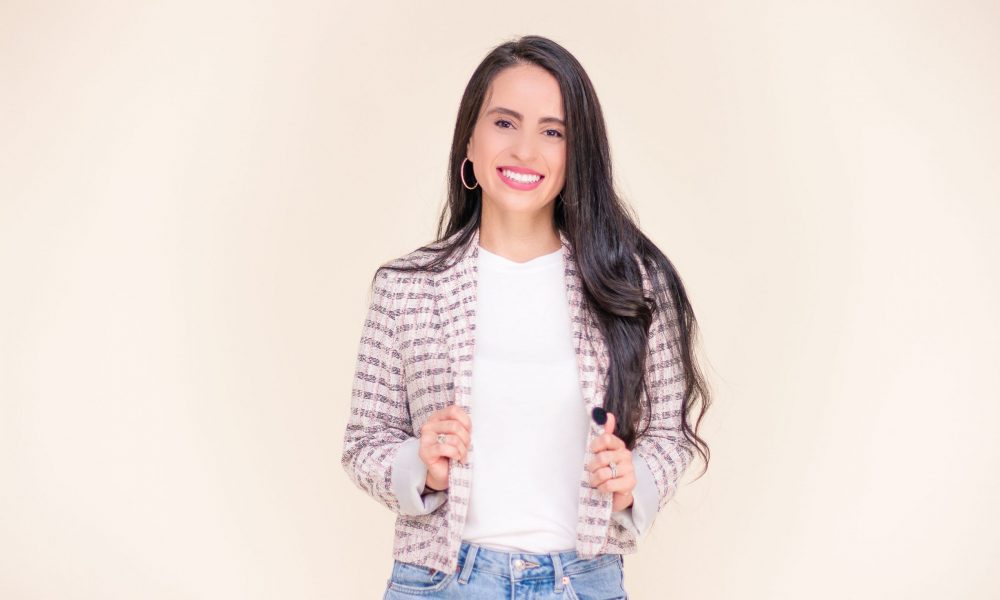 Today we'd like to introduce you to Adriana Villabona Hummel.
Adriana, can you briefly walk us through your story – how you started and how you got to where you are today.
I'm 29 years old, I married my best friend almost five years ago and a mother of a 2 year old who was my inspiration and motivation for this company. Formally, I worked at Discovery Communications aka Discovery Channel in Media Planning. Unfortunately, while I was pregnant, my department laid off over 100 employees and the department was sent to Latin America for lower costs. Of course, at the moment, I felt lost and confused as to why this was happening now, while I was pregnant and as I was excelling in my career, let alone what I went to school for at the University of Central Florida. Was this all happening for a reason? Was I am meant to leave corporate? OR was this my calling to actually follow my TRUE goal of being an entrepreneur? Somehow or some way, I knew this was a blessing in disguise and everything was going to be alright.
When my daughter was born, I was enjoying every single moment with her and in the midst of it all, I became OBSESSED with hair bows, we called her the hair bow queen. The fashionista in me was being shown off through my daughter, Maya. We also liked hair bows because since she didn't have much hair, many people would confuse her for a boy because apparently, girls need to be born with hair in order to be girls. LOL, anyways — what I started to notice they would leave marks on her head and she would pull them off because they weren't very comfortable. I then thought to myself, what can I create that's comfortable, lightweight and trendy and that's when I thought of a head wrap. I've always been very crafty and into fashion, so I started making them for her. Anywhere we went whether it was the grocery store, mall, restaurant, you name it… people were stopping us, complimenting her and asking where the head wrap was from, so I then had my AHA moment and the rest was history from there.
Every month, we come out with a new collection that consists of new colors and prints to keep our costumers engaged and eager to see what's new. It also allows my team to create a couple hundred more head wraps by hand to list on website. Since we launched at the end of September 2017, we have sold out very quickly, the demand is very high. As we continue to grow, we will add more staff to help with the hand making of the head wraps. We currently are a team of four. We are growing very rapidly every month and we couldn't any more proud. In the upcoming months, we have some new products being added in addition to some other exciting things. Our head wraps can be bought online on our website and we also do wholesale.
We are currently in a couple boutiques around the country, one being a very well known brand Montce Swim where they sell women's swimwear and sell our women sized head wraps to make the perfect pair. We collaborated with Montce Swim at a Pop Up at the Miami Design District next to other brands like Celine, Gucci, etc. in August 2018. Our head wraps have been worn and sent to highly influential people in Hollywood in addition to Instagram Influencers… they are loved everywhere! In addition, we were featured on NBC and Telemundo Networks earlier this year and have been seen in Us Weekly, In Touch Weekly and OK! Magazine. Lastly but certainly not the least, we are currently featured in CEOMOMmagazine for their holiday issue, perfect gift for females of all ages.

Not only are we the new fashion accessory for your Sweet Pea to wear and the modern women to rock, but Sweet Peas Co also gives back and makes all girls feel and look beautiful. For the 2017 holidays, we donated head wraps to Joe DiMaggio Children's Hospital in Hollywood, FL to the oncology patients. In November 2018, we went to Colombia and donated 40 head wraps to low poverty girls at the HOMI Children's Hospital in Bogota, Colombia who are currently battling cancer. We want them to feel confident and fashionable with or without hair. We're working on for every purchase made a percentage of the funds go towards turbans for these oncology girls all over the world! 
Has it been a smooth road?
As every entrepreneur knows, business is never a smooth road. It's the first time you're making an idea come to life and as much as you research, read all business blogs, ask other business owners, etc., you won't really know what it takes until you get into it.  You'll always be learning from the first year and on. We're a new brand so as much as people love our product once they come across it, the main challenge still remains of spreading the word to a bigger audience and doing the right marketing. Another struggle, I would say is the high demand we are currently receiving. Because these head wraps are handmade and hand sewn, it takes weeks to create a couple hundred head wraps so there's only so much we can list on the website each month. This has caused frustration with our costumers because they want to be able to shop immediately and not wait until our monthly releases because we do tend to sell out pretty quickly. We are currently working on hiring more seamstress to avoid this and have a fully stocked website at all times. My main advice for women at any age would be to be patient. As long as you have a TRUE and I mean TRUE love and passion for your business, the sky is the limit. The power of social media is just unbelievable, so use it wisely and to the fullest. Always believe in yourself and market yourself RIGHT. You have to be very careful how you market and show off your brand, one small mistake is something you can be paying for in the future. Have a structure and vision for your brand and keep it consistent. There will always be "work" but if you really do love it, it will never feel like work and you'll never not be working.
We'd love to hear more about Sweet Peas Co.
Sweet Peas Co is a hand made and hand tied Newborn through Adult Head Wrap line. We specialize in soft, lightweight and breathable material for a comfortable and trendy look. We release new collections that consist of new colors and prints every month in which sell out very quickly in some sizes and colors. Not only can they be worn in the Winter months to keep the head covered and warm but we also carry Swim Head Wraps which are made from bathing suit like material which are chlorine resistant and can get multiple times without damaging the material.  Our head wraps are the new alternative for uncomfortable hair bows which leave marks on a baby's head and the new fashion accessory to add on to a women's outfit. Our costumers also love to do the Mommy and Me pairing because which mom wouldn't want to be matching with their mini me… right?! What set us apart is our lightweight and breathable material. I'm most proud of what Sweet Peas Co has accomplished in just a year. Some of it has been beyond my wildest dreams. We've been featured on major networks like NBC and Telemundo, featured in magazines, have sent our turbans to HIGHLY influential influencers/celebrities, was called back and auditioned for a HUGE entrepreneurial show and most importantly have a big organic following/costumers who truly love representing and sharing Sweet Peas to all their family, friends etc. What started off as something so little became something I dreamed of my whole life.
Which women have inspired you in your life?
The women who have inspired me has been first, my mother of course for the love and dedication she has for myself and my family. She will put everyone before herself just to make sure everyone is happy and content. This has shown me the true meaning of unconditional love which is what I have for my family and business. Because again without the love and the true passion, unfortunately, you can't make a dream come true. Also, a social media influencer, Mimi iikon. She started with a dream and idea 10 years back and has created a big empire of hair extensions, Luxy Hair, while still managing to put her family first. Being an entrepreneur, its very easy to get carried away and put your business first. And as much as I will like to keep succeeding, family comes first.
Pricing:
$21.99 for Classic 

Head Wraps

, which are made from our 

specialty

 lightweight, soft and breathable 

material

$22.99 for Swim 

Head Wraps

, which are made from a bathing suit like material. 

Chlorine

 resistant and can get wet multiple times without 

damaging the

 material
Free Domestic shipping and Flat rate of $13 USD for all international orders
Contact Info:
Image Credit:
Mairim Robles (most all pictures, brand photographer), Ashley Ellis (girl in bucket full of oranges), Chantelle Champs (twins picture)
Getting in touch: VoyageMIA is built on recommendations from the community; it's how we uncover hidden gems, so if you know someone who deserves recognition please let us know here.