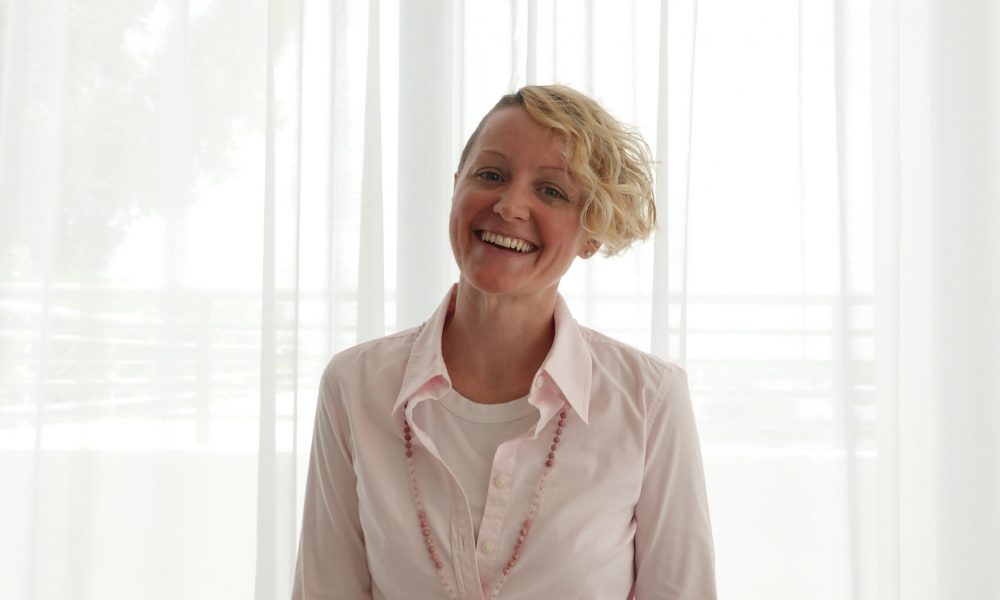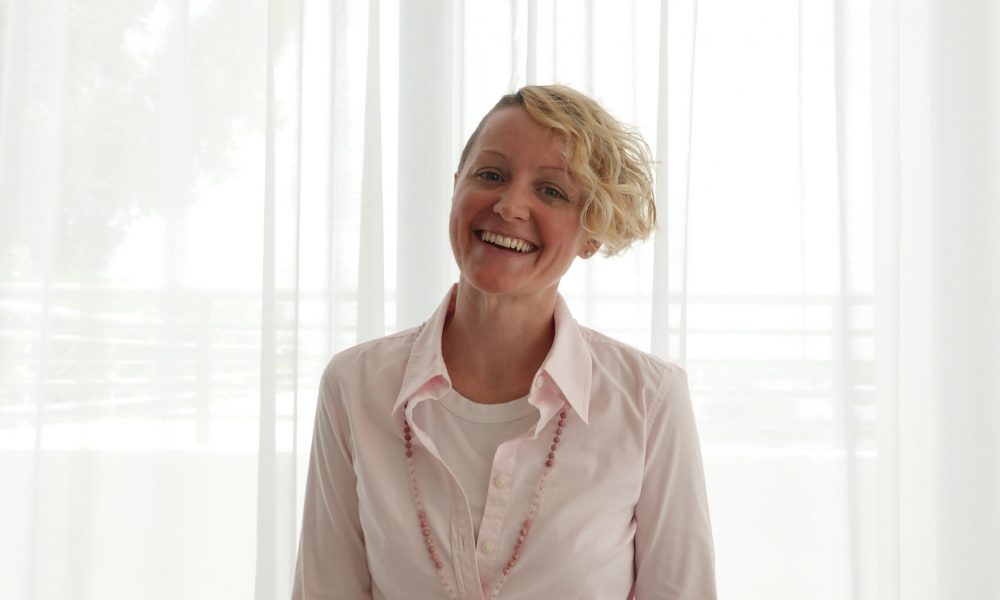 Today we'd like to introduce you to Tracey Carswell.
Tracey, can you briefly walk us through your story – how you started and how you got to where you are today.
I've been making art as long as I can remember…my parents always encouraged my sister and I to create and express ourselves through art. I come from generations of artists and teachers- grandfather, mother, and my sister and I. I made my first piece of "real" silver jewelry as part of an Arts Magnet program while in my senior year of high school. After graduating, I studied for two years at the Maryland Institute College of Art; working with various metals, wood, and textiles, focusing on 3-D functional sculpture.
After a five-year life learning hiatus, I went back to school to study Fashion Accessory Design at the Miami International University of Art and Design. I studied how to draw, design, and fabricate shoes, hats, belts, and jewelry. When it came time to pick an area for my final collection, I had no hesitation about making jewelry.
It took me another eight years after graduating to come back to jewelry, all thanks to some queer youth who reminded me that I love making art and then held me accountable. In 2017, I began taking classes at Jewelry Creations Workshop in North Miami and shortly after became the Studio and Business Manager. I took several classes in various techniques over two years, learned the ins and outs of running a school, worked with teachers, students and studio members, and built my jewelry community in Miami. I also began teaching jewelry making classes and got to experience the magic of seeing students light up when they learn something new!
Last year I founded the Miami chapter of the Women's Jewelry Association (WJA), an international non-profit organization committed to the empowerment of women in jewelry. WJA's mission is to "help women in the jewelry and watch industries advance and develop professionally through networking, education, leadership development, and the provision of member services." I love seeing the beautiful leadership showing up with the women in the jewelry industry. I'm especially proud of the WJA Miami board members, these women give so much, and I'm forever grateful for their partnership and friendship. This platform is steadily growing, building and expanding our community of women, men and folx in Miami and South Florida.
Throughout my life, I've worked in MANY industries… and the only consistency is that I've always served people in one way or another. At one point I had a job at a hardware store and at a hair salon at the same time! I've worked in a drugstore, an art store and a high-end furniture showroom, been a resident assistant at a college, done brand development with small businesses, sold marble tile and life insurance, created programming with LGBTQ+ youth, worked for a newspaper, made burritos, helped write a book on relationships, and been a server in an upscale restaurant.
Every job and everything I learned at each of those jobs trained me to be exactly the person I need to be to make my unique contribution. Twenty years after making that first piece of jewelry, I finally gave myself permission to start my own business and use my years of learning and growth to share with others.
My life isn't just about art, although that's a big part of it! I am in the relationship of my dreams with the love of my life. She has my back no matter what, and always encourages me to be bigger than I can see myself. We've created a leader to leader relationship- we only relate to each other as powerful leaders- while still having lots of space for our humanity. I am loved and supported by family and friends and I am deeply grateful for that.
Overall, has it been relatively smooth? If not, what were some of the struggles along the way?
I am fortunate to have had many growth opportunities in my life; in business, creativity and general life learning. At the time, they didn't seem like opportunities, looking back I see them as exactly what I needed to grow at the time. While I was in college, September 11th happened, among other things, and I gave up on art- It just didn't seem important anymore. I began drinking, doing drugs and making some not so great choices. I dropped out of school and became a professional drunk- I worked to make money so I could buy alcohol. I stopped making art, got into unhealthy relationships, and finally put myself in the hospital with liver and kidney failure at age 22. This ended up being a gift. My body healed, I got sober, moved to Florida to live with my parents, and rebuilt my life. I went back to school and started making art again.
After I graduated, I put aside my art again- figuring it would never be anything more than a hobby, something to do for fun. I didn't want to be a "starving artist" and thought that was the only option. During all of this, I was dealing with my sexual orientation. I grew up seeing straight relationships as the norm and was only beginning to see that gay and queer relationships were around me and that it was okay. All of that partying and unhealthy behavior began to make sense… I had been numbing who I was. I accepted me and came out to my friends and family, and received a lot of support.
Coming out doesn't just happen once though, it happens over and over again. Starting at a new job, meeting new people, answering questions at the doctor's office, holding hands at the grocery store… There's always a possibility of rejection or retaliation for being "out" in the world. The rejection can sometimes be internal, and I do remind myself that it's okay to be me – to love how I love, to look at how I look, to be proud to be unique.
The jewelry industry has long been very heteronormative- women and men's jewelry, men proposing to women with a diamond ring, diamonds are a girl's best friend, etc. The queering of the industry has started, and there is work to be done to honor the traditions of jewelry while creating new ones. As someone who identifies as queer and gender-fluid, I'm still finding my place in the jewelry world. This is why I'm doing what I'm doing, to expand people's views of what self-expression can look like.
I spent 17 years of my life having given up on ever having a business being an artist. I finally permitted myself to do what I love at 35 years old. While I wouldn't change what happened in my life, I want to make sure that artists and queer folk don't ever give up on their dreams.
We'd love to hear more about your business.
My commitment to Powerful in Pink is to empower women, artists, the LGBTQ+ community, and people of color through art, jewelry, community, healing and growth. It is vital to me that every human being on this planet is free to be themselves and have power in who they are, especially those who don't usually experience that. I am clear that building up underserved and undervalued communities and groups who aren't always heard will move the world!
Why Pink? It all started because I love the color and it brings me joy! I have been wearing the color pink every day since 2008. Over the past 10+ years, I've come across a lot of conversations around women, gender, self-expression, and power just wearing my pink. When people see the color pink there's a tendency to think of girly things, Barbies, flowers, pretty in pink… What about the power of pink? The color pink, like gender, has long been in a box that is steadily being broken apart.
My business has two components; one is my artistic expression- making and sharing my jewelry and wearable art, and one is consulting- empowering creative individuals and businesses to grow and expand. Both parts of my business come together to create a community of people who are authentically expressing themselves with other like-minded individuals. I use my platform to connect people around the world to have conversations, take actions to build their leadership, and then build up other leaders. I have a percentage of my sales go towards organizations that empower the communities I support.
As an artist/ metalsmith/ jeweler, the work I create is designed to blur the lines of what kind of jewelry people "should" wear and how they get to express themselves. Whether that is with a sleek, polished piece with a faceted pink stone, a rugged design with a rough feel or a combination of both; gender expression in jewelry gets to be defined by the wearer.
One of my commitments along with community, leadership, and self-expression is people having healthy, loving relationships. The best gift I gave to myself was becoming the person I was looking for in a relationship. The moment I began to love myself that way (like I was a catch!), the love of my life showed up. The relationship and love we've created are one of my greatest accomplishments.
When it comes to love, I have an option for my clients to design their bands and make those bands themselves (when location and design permits). These rings can be for a wedding, promise, or even a personal commitment to love oneself.
I plan to revolutionize how jewelry is made, how it is worn, and how we relate to who gets to wear it while expanding the empowerment of women, LGBTQ+ folx, and people of color in this industry.
What is "success" or "successful" for you?
I love this question because success truly is defined differently by every person! My definition of success is having a life that works. My time is balanced with health, creativity- my passion and business, spirituality, relationships, adventure, finances and being of service. It looks like me being a thriving queer artist and empowering other artists to get their work out there and know their worth.
Traveling to new places, meeting new people, experiencing different cultures, learning from different teachers, teaching different students. Living a rich life full of adventure and good health with the people I love, laughing and enjoying delicious food… Always having people around me experience good lives.
Having conversations with leaders around the world, impacting as many lives as possible, helping to heal this earth, making beautiful art that awakens others, having human beings experience their greatness and leadership and take action. Squeezing the juice out of every moment in this life… To me, that is a success.
Contact Info:
Image Credit:
Coco de Salazar
Jacqui Kebrdle
Tracey Carswell
Jennifer Ann Love
Suggest a story: VoyageMIA is built on recommendations from the community; it's how we uncover hidden gems, so if you or someone you know deserves recognition please let us know here.