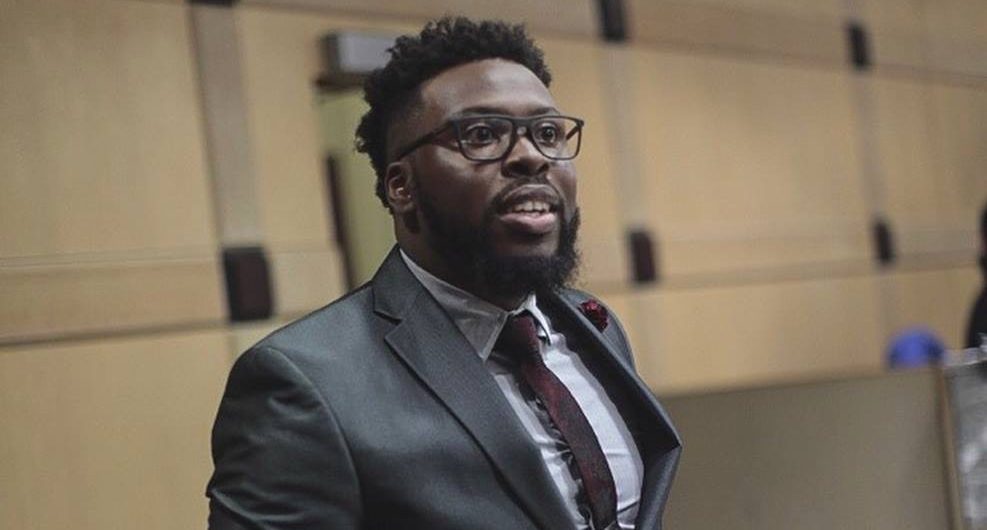 Today we'd like to introduce you to Tobechuku Nwahiri.
Tobechuku, please share your story with us. How did you get to where you are today?
Born in Ft. Lauderdale, Florida, and raised in Miami. I was the last born of three siblings from two immigrant parents from Nigeria. My father was an engineer and mother a school teacher. Being that my mother was a school teacher, she ensured that we were all well-educated. I live by what I like to call the three Ps of life; Patience, Persistence, and Perseverance, and I apply these "P's" into my business motto.
While in middle school, I wanted clothes and shoes that my parents would not buy, so I started to sell candy, and when I reached the age of 14, I got a job at Winn-Dixie. I started to make my own money. I learned patience in this process, as I had to prepare and save to get the things I desired.
While in high school, I played football at Hialeah American Senior High, which was my first taste of learning persistence. Our team motto was "Hard Work, Pays Off." Playing football laid the foundation to never quit and be persistent.
Persistence goes together with perseverance. When I was 21 years old and in college, my father died. When everything was going well, I hit a roadblock. Thoughts of taking time off from school or even quitting, crossed my mind; because of the foundation that was laid from my younger years, I was able to persevere through it all and finished college on-time.
So, I embarked on a new challenge in my life after college. I decided I was going to be a lawyer. To many, it did not seem like something that was possible with my background. I graduated with a 2.83 GPA in college. I also scored a 142 on the LSAT. In terms of law school admission, I was not the ideal candidate. The three P's enabled me to get 1 out of about 30 law schools that I applied to, to accept me; however, I was accepted on a conditional basis. I had to take two law school classes, and pass. Again, the three P's got me over that hurtle.
While in law school, I could not get below a 2.0 in any semester in law school, and the three P's enabled me to get over that hurdle. I graduated within ten spots of last in the class. After graduating, I was told by a professor in law school, that I would not pass the Florida Bar Examination on the first attempt. The three P's enabled me to get over that hurdle and pass the Florida Bar exam and later and most recently pass the Georgia Bar Examination, giving me the privilege of practicing law in two states.
In retrospect, when I look at how I arrived where I am at, I noticed that it was not easy. I realized that as a black man in America, things did not come easy. I recall reading a statistic from my criminal law book in law school that I posted on my Instagram account 8/21/12, which read that black males have a 32% chance of serving time in prison versus a white male at 6%. At this moment, I figured I can use my platform to advocate for the black man. While in law school, I wrote a paper titled "The Black Man at the Intersection of Destruction," which proposes a legal solution to fix the negative stereotype of the black man. After becoming licensed to practice law, I served the community in which I was born and became an Assistant Public Defender. I knew that majority of the people that were arrested were black men, so I made it a duty to give all that I represented, including black men, the best representation. I served Broward County as an Assistant Public Defender for four years. About two years into my career, I decided to grow my hair out. I grew it for a reason; I figured that I can use my platform and change the perception of the black man. My goal was, if one sees me as a lawyer with a mohawk fade, then the next time they view the black man with his personalized hairstyle, they may not be quick to draw a negative conclusion on him. Throughout my time as a Public Defender, I often brought current social issues to the forefront and applied it to my cases that went to trial.
I later went to work for an Insurance Defense firm to gain valuable experience in civil litigation; making me well rounded, and able to resolve almost any legal issue. After working a year at the firm, I was terminated, which was the best thing to happen to me. I immediately started my own practice, Nwahiri Law, where I decided that our business motto would be centered around the three P's. I decided to create a law firm that would be focused on the people. Not only will we represent you with persistence and perseverance, but we will be patient and educate you.
Great, so let's dig a little deeper into the story – has it been an easy path overall and if not, what were the challenges you've had to overcome?
It has not been easy by a long shot. I referred to the major struggles in my story above. An outline of them include, my father dying at 21, getting accepted into law school, completing law school, passing the bar examination in 2 states, and being a black man in America.
Nwahiri Law – what should we know? What do you do best? What sets you apart from the competition?
I started my own law firm called Nwahiri Law in April of 2019. We provide legal services in a variety of different areas of law. We Zealously Advocate for The People… Period! If you are charged with a crime, we fight for you. If you have been injured by another, we fight for you. All we do is seek justice.
On our company website it reads:
"At Nwahiri Law, we pride ourselves on the three P's of life: Patience, Persistence, and Perseverance. We understand the legal process can be stressful and we are here to be patient. We carefully listen to your needs and address all your questions and concerns. Our firm understands that effective results come with persistence. We vigorously and zealously advocate for our clients until they receive a favorable result. Throughout the legal process, adversity may come your way. Here at Nwahiri Law, we help you persevere through it all!"
What sets us apart from others is our patience. When you hire Nwahiri Law, you will be informed throughout the process. You will also be educated. You will know your rights. We take our time to educate our clients, instead of the "just be quiet and let me handle it" approach. We encourage our clients to ask questions. We do not initiate attempts to settle civil cases. The minute we receive your case we prepare to seek justice in the court of law. We only entertain settlements initiated by the opposing side.
What moment in your career do you look back most fondly on?
Receiving notice from the 4th District Court of Appeals in Florida that they are overturning my former client's first and only felony conviction after a local Judge sentenced them unfairly and illegally. After the judge pronounced sentence, I immediately appealed; making argument that the judge sentenced my client illegally for refusing to allow my client to speak before pronouncing sentence. The appellate court agreed and reversed the case back for a new sentence, giving my client a second chance at not becoming a convicted felon.
Contact Info:
Image Credit:
TheOvision for Courtroom and office pictures
Gerald Carter of DiversityStock.com for pictures in Green Coat
Suggest a story: VoyageMIA is built on recommendations from the community; it's how we uncover hidden gems, so if you or someone you know deserves recognition please let us know here.