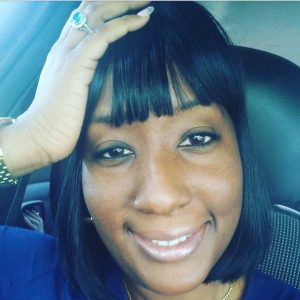 Hi Tiffany, we're thrilled to have a chance to learn your story today. So, before we get into specifics, maybe you can briefly walk us through how you got to where you are today?
To be honest. I never wanted to fail got me here today. I believe in cultivating healing also cultivating power. I went through some trials. I am also a mother of three and a new grandmother of a grandson. I can't give up. I have to keep moving. The Lord gave me the vision of these two business that will help people. Displaying the role of a good mother is the goal and good leadership. It was not easy. I had to stay humble and trust the fact this is going to work no matter what it looks like.
Would you say it's been a smooth road, and if not what are some of the biggest challenges you've faced along the way?
This road has not been smooth. But it has been a learning experience to a new chapter in life. The Obstacles and Challenges I have face is lost of job. No other income but unemployment. Depending on God's word and trusting in his vision. So I took my saving and start investing in myself and the business. Getting started was easy. The finishing is the part to achieving my goal. I am a divorce of two years going. Playing the role of both parents in the household. For a 21-year-old daughter, that feels she knows everything. And two handsome sons the age of 10 and 8. I have to keep the worries off my face. When starting these business. I believe I can do it. While people doubted the possible.
Alright, so let's switch gears a bit and talk business. What should we know?
I started off with my business name Cultivating to be Power. I also a Spiritual Life Coach. I believe in healing naturally with encouraging words and positive energy. Then something shifted. During this COVID19 people were dying and getting sick. I had a dream. I believe in Herbal medicine. And holistic medicine. Before the shut down and change I was taking this product call seamoss and herbal teas. I began to search for it and found it. I did my research on it. I did and I start consuming the seamoss into my body daily. I felt really good and energize. I know this is from the earth and its free for us. So one day I post it on social media. Lord be hold everyone wanted and had been searching for this product as well. People were calling me can you make me some NOW. I said ok, I kept hearing I need it NOW some one is sick or either dying. So the moral of the stories. My whole family was sick. My ex husband family and people around me. But God. My house hold was not. I said its the MOSS. My ex husband came up positive. He look at me and said why your not positive. I came up negative. I said Lord thank you.
I name my business HERBAL ME NOW. The name is simply and catching. The lord lead me to sell this product for an affordable price. When people were purchasing the item they kept saying I trust you. When you build a good name for yourself. You never know how many people that will follow as long as you lead right. Herbal me now is a business that believes in Cultivating Healing. We believe in natural herbs and the power of the most high as well. We believe that it is possible to heal in your body. You have to connect with the source of your power. Self love is a powerful start. Taking care of your mind, body and soul builds a better you. You can than Cultivate to be Powerful. The happier you feel the less damage can harm you. You can live a life of Healing and Peace.
What matters most to you?
Family is most important to me. Being a good mother. Because I was raise by my grandmother and grandfather. My mom had me at the age of 15. So she did not raise me. I made a vow to give my kids as much love as I can. I believe as long as they see me standing for something. They will stand for something also in there future.
 Pricing:
20.00 for Gold seamoss
20.00 for Gold seamoss
25.00 for Purple seamoss
40.00 for two Purple seamoss
10.00 for 12oz ginger shots
Contact Info:
Email: Herbalmenow@gmail.com
Instagram: Herbal_me_now
Suggest a story: VoyageMIA is built on recommendations from the community; it's how we uncover hidden gems, so if you or someone you know deserves recognition please let us know here.