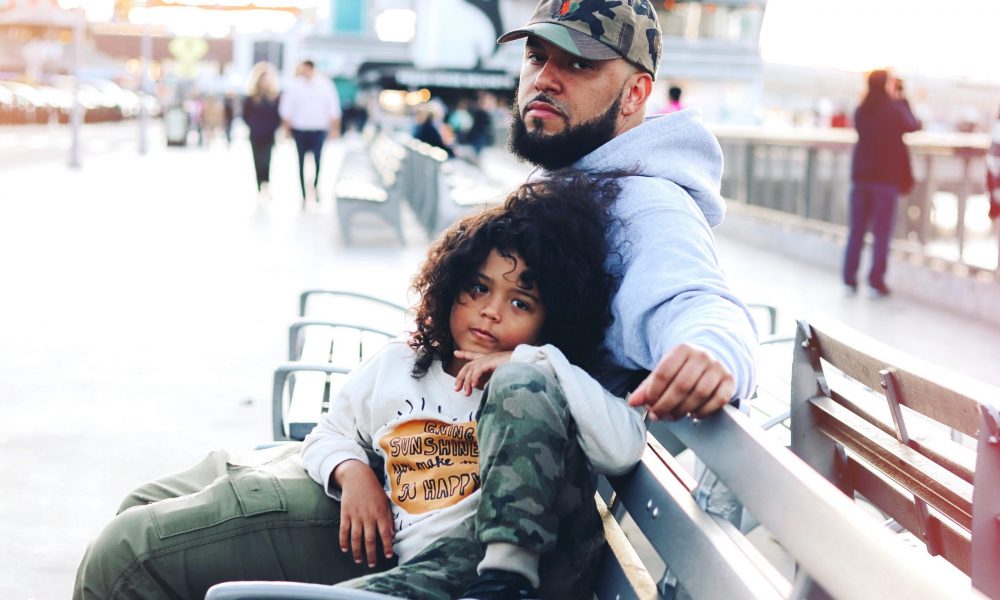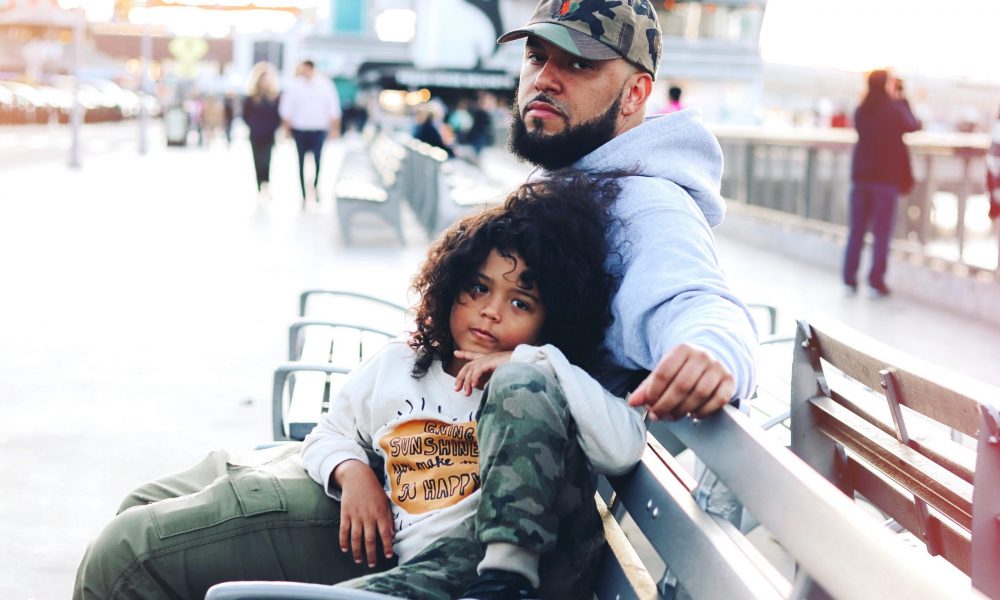 Today we'd like to introduce you to Donnie Ramsey.
Donnie, let's start with your story. We'd love to hear how you got started and how the journey has been so far.
My name is Donnie Ramsey @donisdope and I've been a passionate artist all my life. It's just something in my DNA. But I never thought it could lead to one day owning a successful apparel company/creative agency. Being creative was just my hobby but I came to realize how it could also become my Hustle. I was born in Washington DC, then moved to my parent's native New York for a short time but spent my formative years in Daytona Beach, FL.
I spent summers in Brooklyn and Long Island and immersed myself in hip hop and pop culture. That exposure and just being a kid in the 90's had a profound affect on my creativity. I'd lock myself in my room for hours and just draw (mostly sneakers). Or I'd make huge, detailed collages of my favorite pop culture icons that would cover my bedroom walls. I guess it was a precursor for things to come. After graduating from High School in 2002, I attended Hampton University in Virginia for a year and a half as a Graphic Design major. It was a great experience but I wasn't focused.
And after some extracurricular difficulties, I had to come back home and figure out my next move. All I knew is I wanted to make a living being creative and nothing was gonna stop me. In the Summer of 2004, I was able to enroll in The Art Institute of Ft Lauderdale (which is another story) but it's where my connection to South Florida began.
While there, I met several dope artists including my brother from another, Jamaal "Visualist" Clark, @visualist412 an illustrator and photographer from Philadelphia as well as our close friend Wolde Selassie DeFour, a dope furniture designer from Trinidad. I'd be remiss if I didn't shout them out because whether they know it or not they pushed me to be a better artist.
Additionally, the creative scene in Miami was truly inspiring and it was at this time when I created my first clothing line, "Statement Ink". It was just a few hand-painted shirts but it was my first foray into clothes. Fast-forward to 2011, after leaving and moving to Washington DC, I returned to SoFla four years later, only this time to West Palm Beach and I began a full-time Freelance Graphic Design career. This would soon evolve into my creative imprint ELEPHNT PRNT.
I also started a new clothing line called MSHN (Make Something Happen Now) It never really took off but only because I really didn't know what I was doing. It was definitely a learning process. I credit being in South Florida from 2011 to 2015 with helping me to get on a path that ultimately led me to where I am now. However, it wasn't until I met my creative partner in crime, the beautiful & multi-talented Erica Holland @eraeholland, moved to Northern California, and had some beautiful baby boys (three to be exact lol) that I started to realize my true potential and the power of sharing my art on social media.
I also needed something to pop off because out of nowhere I went from "Living Single" to "Family Guy" overnight! So I created a graphic based on a rare picture of Michael Jackson sitting on a Mercedes Benz. He was wearing a red jacket, black slacks and his trademark Penny loafers. So I swapped those with the Air Jordan one "Bred" and the rest, as they say, is history. The graphic went viral and everyone from Chris Brown to T.I. & DL Hughley were posting the graphic on social media. Soon people were flooding my DM's with requests for the image to be on a shirt. From there theDopeOnes™ was born.
Has it been a smooth road?
Being a business owner is definitely not for the faint of heart, anyone who has said otherwise is blowing smoke (and not the good kind). Owning and operating a business, in a nutshell, is constant problem solving and troubleshooting. "How do we correct this problem?" "Can we be more effective in our marketing" "How can I stop people from stealing our designs" etc. When the MJ graphic first hit, my partner and I were patrolling Instagram daily to see who was pawning off the design as their own and for profit. That's a full-time job by itself.
Selecting quality materials and quality control is also a constant but it pays off when repeat customers praise your attention to detail. I tell up and coming creatives to have a clear vision of what you want and how you want to represent your brand. Also, make sure to have a good team and support system around you. My family has been incredibly supportive of my vision. I owe my mother and father everything because they always supported my dreams of being an artist. My younger brothers, have always encouraged and pushed me as well. Without them and without @eraeholland in my corner as not only my significant other but my business partner as well, I definitely would not have gotten as far as I have. But we're nowhere near our goals, in fact, we're still very much up and coming. So, as cliche as it sounds, this is just the beginning.
Alright – so let's talk business. What else should we know about your work?
The idea behind theDopeOnes™ is that it is not an apparel brand. I think of it more as a way to display my artwork on a medium that people can wear. So I guess that makes it a lifestyle/art brand which is what I feel sets it apart from other apparel companies that tend to ride waves and trends. Focusing primarily on current to nostalgic pop culture & sports figures from A to Z such as the late Nipsey Hussle, Mike Tyson, Tupac, Michael Jordan, and singer Sade to name a few.
We create graphic tees that represent and celebrate black culture as well as pop culture in general. We have a wide selection of apparel and artwork. Our staple product is T-Shirts as well as Hoodies, Crewnecks & Hats. We also sell hang ready wrapped Canvas prints. Later this fall we will be expanding to feature kids' clothing from infants to big kids as well as expanding our accessories.
My sons are a huge source of inspiration and they have inspired me to move into kid clothes because the kids need to get fresh too! Since launching in 2017 we have grown exponentially and shipped our merchandise to customers & clients all over the world including some well-known names such as the legendary rapper Fabulous @myfabolouslife, Grammy award-winning producer Rodney Jerkins, WNBA star Candace Parker and up and coming NYC hip hop star Dave East @daveeast.
Additionally, I have a creative agency, ELEPHNT PRNT™ which focusing on marketing and branding. Both companies work together to form a cohesive entity. I'm most proud of the fact that both of my respective companies are a representation of the things I love: graphic art, sneakers, cars, motivational quotes, movies and pop culture icons and that I've connected with people all over the world through my art.
Recently, in the wake of the untimely passing of Nipsey Hussle, of whom I've been a fan and supporter of for the better part of the past decade. I created tribute pieces that went viral. After much deliberation, we decided to make the designs available for sale while pledging at least 1k to charities and organizations that Nipsey was involved in as well 1k in over free shirts were given or donated. Nipsey's life and message has been a major source of inspiration and I'm proud of the pieces I've created to honor his legacy.
Is our city a good place to do what you do?
Although my company is no longer based out of South Florida I feel like without the exposure I had to the Miami art scene, especially in Wynwood, I wouldn't be where I am today with my business and creativity. I take Miami with me wherever I go. Just like I take DC, and NYC with me, but Miami is different. It's special to me because it's where I learned to believe in myself. It's always where I take a great deal of inspiration from.
There's something motivational about the energy in the city. My friends and I would frequent South Beach and every time I was down there I would make a mental note of something I saw and try to incorporate it somehow in my art. Till this day I use color palates or Art Deco patterns that are remnant of my days running around in Downtown Miami and South Beach. I would definitely recommend someone starting out to consider Miami and or South Florida in general as it is a melting pot and fertile ground for new creative people and ideas.
Contact Info:
Image Credit:
Personal Photo Credit: Erica Holland @eraeholland
Suggest a story: VoyageMIA is built on recommendations from the community; it's how we uncover hidden gems, so if you or someone you know deserves recognition please let us know here.