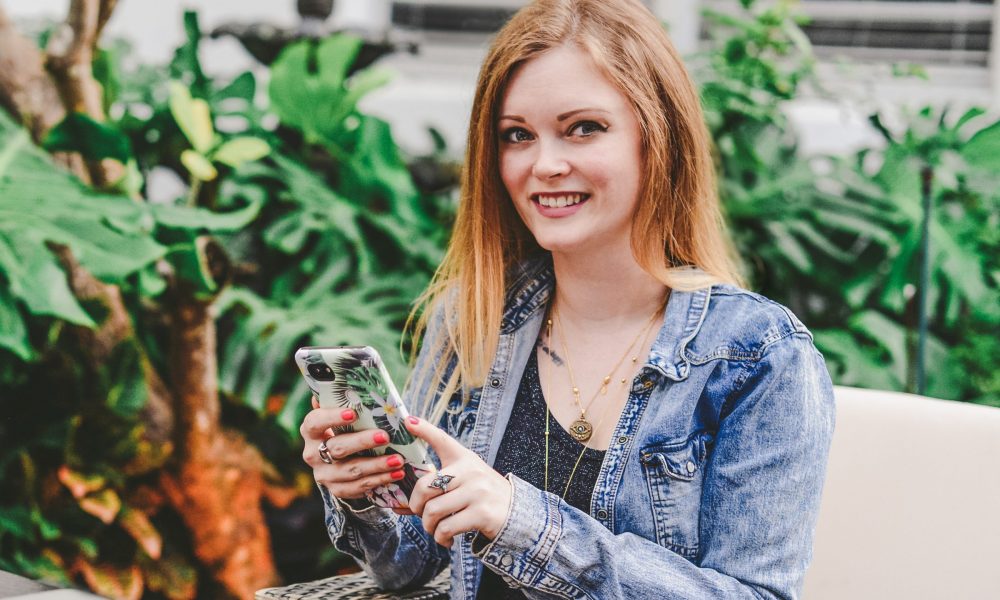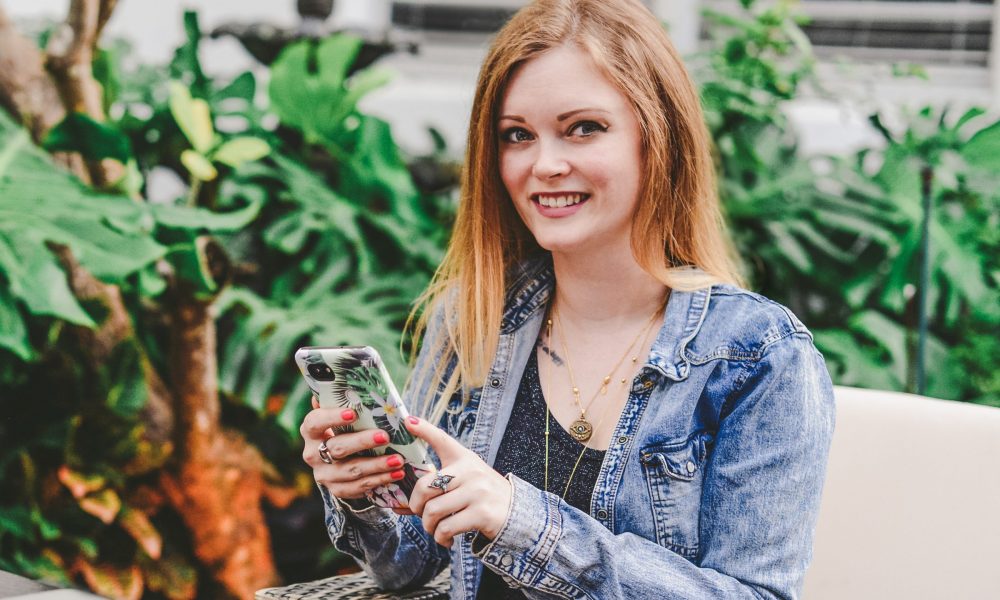 Today we'd like to introduce you to Summer Swinson.
Summer, can you briefly walk us through your story – how you started and how you got to where you are today.
Deciding what you're going to be "when you grow up" is easy when you're a carefree kid running around in the backyard, and yet even though it becomes a little trickier when you're older, the possibilities are still endless fun. I remember my brain feeling fuzzy trying to decide on a college major prior to high school graduation. Once college began, boredom quickly ensued as I robotically went through classes that I had no interest in, bouncing from major to major with no real goal in sight. Feeling frustrated, I left before getting a degree and shortly afterwards, I began working at Starbucks "temporarily".
Fast forward ten years later, I had accumulated a wealth of knowledge and experience in many aspects of business and management, but that pesky boredom had returned – at least with the majority of my responsibilities. Opportunities to contribute through Starbucks to the community were the only things that kept me motivated. One of the first projects I had was as the "Community Events Coordinator", organizing local artists and musicians to perform in the stores and leading charity events. Working on these types of creative side-projects was the first time that I really felt excitement and satisfaction in my role. In the following years, I volunteered to create Facebook groups for local stores, manage and build Yelp accounts, and work with new stores that were opening to create brochures, assist with opening events and photograph them.
However satisfying it was to participate in community and creative efforts, it was only a tiny percentage of my role at Starbucks, and I realized that I no longer had a passion for the rest of it. I knew that if I wanted to find a satisfying career, I needed to really shake things up, so I made the bittersweet decision to leave Starbucks after 10 years and pursue an entirely different path – which was slightly terrifying.
It was time to kick it into high gear. My 30th birthday was looming within weeks. I needed to start living with intention and execute a new plan before another ten years flew by. It had always been a deep personal desire to return to school and get a degree. Up until that point, I felt that maybe I had missed my chance, but I quickly discovered that it's never too late to go back to school. I started looking up degree programs that were in the creative industry and offered an array of job options – that's when I found Full Sail University's Media Communications BS program. I felt the butterflies, so I applied.
At the risk of sounding like a total nerd, I was totally psyched to go back to school. When it's on your own terms, it's a completely different ballgame. I decided the next best step was to get a job working at a marketing company. The company hired me on the spot and I began my "real world education" managing 100+ accounts at any given time as an Account Executive, and I was highly involved with all the departments working on my clients' accounts (from video to social media campaigns, to web design and SEO). Towards the end of my two years with the company, I was working 50+ hours a week while simultaneously keeping up with all my courses at Full Sail University. It was a lot of work but I loved every moment, as well as the opportunity to learn about the industry. I was proudly able to graduate from my program as the Salutatorian of my class with awards from several course directors. It was a surreal and invaluable experience, and the connections I made with classmates and course directors have continued and contributed to my success ever since.
Shortly before graduation, I transitioned out of the marketing company I was working for, fully dedicated myself to my own creative agency as Summer Swinson Media & Design, and gained my first three clients. With all the tools I had collected from my experience at the marketing company and with all the resources and support from Full Sail University, I was up for the challenge of making my dreams a reality – so "off she went to change the world".
Overall, has it been relatively smooth? If not, what were some of the struggles along the way?
To quote Shakespeare, "the course of true love never did run smooth". What I discovered in the creative industry, being able to wear so many hats and keep intellectually and creatively satiated was "true love"- but just like most love stories, this one wasn't without its roller coaster of heartbreaking moments and wildly exciting milestones. My biggest challenge was adapting to the concept of working remotely. You don't have the same accountability or time restraints. Getting into the zone with so many distractions is rough and you have to figure out your routine as well as your kryptonite. Learning how to structure your time management to fit your goals is a process, but it is the key to your success. Before learning all this, I became a workaholic maniac and for days at a time, I would lock myself up inside my apartment and work insane hours without as much as an outgoing text of human contact.
The other issue I came up against was my resistance to asking for help – either out of pride, or just not wanting to bother people. Fortunately, I have an amazing bunch of supportive and persistent friends who were able to pull me out of the destructive workaholic routine I was in and provide the accountability I had been too apprehensive about seeking out. They helped me to realize how incredibly counterproductive it is to work without ceasing, and the importance of taking time to clear your head and relax. That changed everything for me. I began scheduling a time to let my mind and body recharge with activities such as yoga, the beach and quality time with friends.
Dealing with my own personal struggles made me realize that many other new business owners are fighting the same beasts. This prompted me to connect with other small business owners and initiate conversations about the struggles, and how to deal with them. I quickly learned how valuable it is to have a support system of like-minded people – it keeps you sane. As a business owner, your mind is the most precious piece of equipment and you can't afford to lose it.
At the end-of-the-day, life will always throw obstacles in your path and give you "reasons" to throw in the towel. Lack of confidence, health problems, relationship issues, heartbreak, financial hardships – there will always be something, but you can always find a workaround. I'm a firm believer in "where there's a will, there's a way". If you have a dream or a goal, do whatever it takes and never give up. There is something so amazingly euphoric about looking back at what you have overcome and accomplished and being able to say, "Yeah, I fricken did that".
Summer Swinson Media & Design – what should we know? What do you do best? What sets you apart from the competition?
My mother has often asked me, "Wait, what is it that you do again?" and I have to laugh because it reminds me of the meme that talks about "What your friends think you do/what your family thinks you do/what you actually do". It hasn't always been an easy question to answer. Though my business is a "Creative Agency", not everyone is familiar with what that means. When I elaborate with "Digital Marketing", yet another huge question mark appears over their faces. There are countless "Digital Marketing Agencies" popping up everywhere – especially in our Instagram DMs and email inboxes. They're all claiming to take you "straight to the top of Google" or some other insane vague promise and it's bonkers really – it skews the perception of what true agencies provide to their clients.
What my business does is develop relationships with small business clients to build their marketing foundation, create their strategy and then continue to build and evolve from there. I have curated a team of the most fantastic creative professionals (and continue to do so) through networking events, fellow business owners and even people that I have met even while working on my computer at a coffee shop.
I love people, especially talented people or business owners who don't realize their potential or are too shy to take it to the next level. I want their story, their voice, their brand to be seen, heard and adored. For that reason, my agency focuses on making sure we have the electric chemistry with any client we take on because we want the type of tremendous success for our business owners which only comes from a strong relationship between marketing company and client. We don't want to set ourselves or our clients up for failure.
That being said, we offer whatever the client needs to build and evolve their business (here comes the service list): Strategy, social media posting, ads, banners, logos, business cards, print marketing, SEO, websites, blogging, review management, press releases, cross-marketing relationships, influencer marketing, flyers, graphics, animation, custom photography and video. If it's not on the list, we'll find a way to make it happen. Seriously.
Heading into the future (2020), my business is actually ramping up to split into two rebranded agencies which will include; teaming up with some new Creative Professional Partners; creating workshops for Miami and Fort Lauderdale business owners; and we will feature a web-based training program for business owners, as well as printable resources both free and for purchase. These two sides of the business will become Rosé & Hustle; a consulting business geared towards empowering women in business with workshops, resources and online-training, and Electric Teal; the new full spectrum creative agency (formerly Summer Swinson Media & Design) providing all the essentials for small businesses to strategize and implement effective customized marketing efforts (refer to the previous service list).
What is "success" or "successful" for you?
The details of reaching success are individual to each person, but at the end of the day, I believe that "success" is simply completing a goal or reaching a milestone. I believe you can reach success many times throughout the chapters in your life – and as I have found, success doesn't just relate back to your career, but many different parts of your life. You can find success in finances, work, friendships, health, and love. Perhaps to be successful overall is to find a balance where all the facets of your life are working together in harmony to provide you with passion, happiness, low amounts of stress and high amounts of love.
For myself, I feel that I've already reached success at various milestones in my life. Moving out on my own and starting my own life, getting my degree, and most recently in starting my own business a few years ago. There are still goals that I have set, and more opportunities for success. If there was only one definition and one chance at success, what would life be like after it was achieved? People need to constantly have something to work towards because it gives them purpose, and purpose makes life worth living.
Contact Info:
Image Credit:
Josh Ott Photography, Summer Swinson Media & Design
Suggest a story: VoyageMIA is built on recommendations from the community; it's how we uncover hidden gems, so if you or someone you know deserves recognition please let us know here.