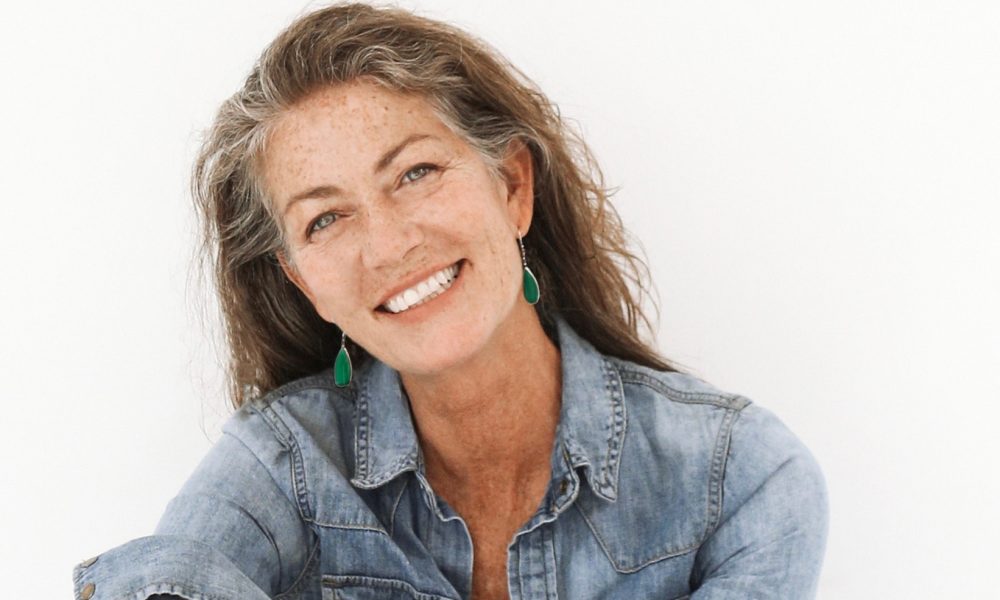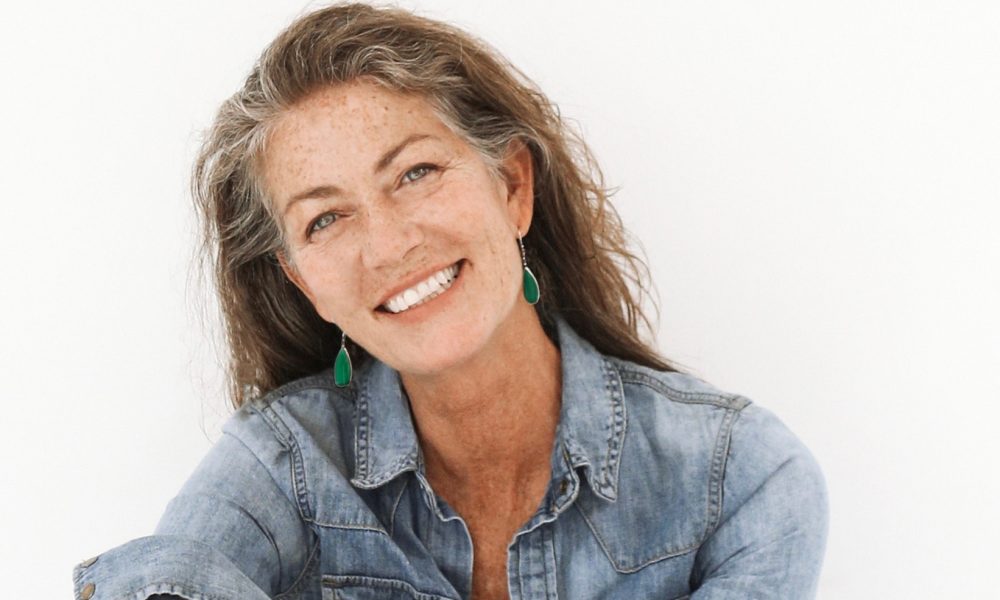 Today we'd like to introduce you to Trisha Bruno.
Thanks for sharing your story with us Trisha. So, let's start at the beginning and we can move on from there.
I am not the most linear of travelers, so please bear with me. When my father gifted me with my undergraduate education at Rollins College, there were two rules about picking a major: no Art and no Business. His reasoning for this directive was – since I was already a published illustrator by the time I reached 16 – I was an artist by his logic, and he wanted me to learn something new. Business sense, he went on to explain, was an acquired accolade. Regardless of what I did with my professional life, a good business(wo)man sells whatever widget in the same manner: be authentic, be consistent. And – most importantly – don't have more than one credit card. I had been writing stories since I was eight years old, so I opted for a degree in English (literature). I toyed around with the idea of going to law school, mostly because Logic was one of my favorite college courses, but that never came to fruition.
So after a few months of graduating and then traveling around Europe, I had to return to the States and pick a career of sorts. I chose advertising and graphic design. And for the first three years of my post-college life, that is what I pursued. And then came the call from an old high school teacher asking me to join the staff of his current high school to step in as the Yearbook teacher. It made sense at the time because I had accumulated a background in publishing. My best friend thought it was a crazy move, reminding me that I never really liked school. I didn't land that particular job, but I did begin a job teaching English as a Second Language at another high school, and then another as the English department head at a newly created alternative high school. What began to stir in me was the desire to help people connect to leading a quality of life that education and critical thinking skills could offer.
Then, in one of the oddest twists of fate – considering that I was about 28 at the time – I got "discovered" as a fashion model. I took a year's leave of absence from my teaching position to raise money for grad school. At the time, I thought an MSW would be perfect for me. But one year extended into a 14-year career of being in front of one lens or another. There was never a time in my schedule to attend classes toward a Master's Degree, so I explored my writing, artistic and start-up business skills as side jobs. By the late '90s, I had covered a lot of ground: I saw my mug selling everything from magazines to department stores, cars to rugged outdoors fashion. My father died, and in a fit of despair, I moved to the opposite side of the country, Portland, Oregon. A couple of years later I gave birth to twin boys. As a single mother! Talk about a major game-changer. You begin to dream of a more predictable way in which to support a household.
So, a few years later, I moved back to my hometown of Miami, Florida. But Miami had changed. Post 9-11, the entire world had changed. I couldn't find a job, so I wrote, most of the time without pay. I was still modeling, but the pay was slow. I eventually landed a job selling ads and creating shows for Miami's only classical radio station. When that station sold to a format I couldn't stomach, I became an executive recruiter for a budding recruitment firm that specialized in entertainment, advertising and media positions. And then came the market crash of 2007 or 2008, depending upon your sources. 2008 would also be the year that I would stake out on my own to open the MatrixB Group and also to enjoy a little work-life balance. A former client, the CEO of an award-winning global advertising agency, would explain to me over a celebratory glass of wine that I could do whatever I wanted with MatrixB, and that's exactly what I did.
By 2009, executive recruiting had changed dramatically. The world continued to flail incomprehensibly. I was still involved in team building, either from the inside or out, but I had taken on a more proactive role. I also started taking classes: in jewelry fabrication and silversmithing. I toyed around with this brave new digital world, not only as a provider of executive talent but also in developing my Trisha B. brand of causally fine jewelry. I joked that if people kept buying my wares that I would continue to develop as a jewelry artist. And that's exactly what happened. Whereas I loved talking with people about their hopes and dreams and next moves, I also loved the alchemy of transforming precious raw materials into wearable art. I would go back into teaching in public schools to afford materials and more master classes while maintaining my business management role. And then it dawned on me: Why not simply teach what I love?
Which leads us to today. On a particularly stressful day in mid-April, I found myself stranded at one of those slow-moving intersections. I casually glanced over at my favorite neighborhood address: 12345B NE 6 Avenue. And there, for the first time, there was a For Rent sign in the window. I called the number on the sign and left a message, thus beginning a hopefully long relationship with my visionary landlords who had also fell in love with the cool bunker that StudioB now calls home. I still make one-of-a-kind baubles, but now I teach what I love. And that makes all the difference in my life…and the lives of others. Not the most linear of travelers. But sometimes, when you give life a chance to ferment a bit, you get the life you were born to live.
Great, so let's dig a little deeper into the story – has it been an easy path overall and if not, what were the challenges you've had to overcome?
I would be remiss to not pay tribute to the trials and tribulations I've met with along the way. For most of my ten years on the bench, my environment wasn't conducive to teaching more than one student at a time. Most recently, I've met with a lot of poo-poo about the fact that I didn't graduate from an art school or have a strictly formal education in the jewelry arts. But that's okay. I get where these critics are coming from: I found this amazing craft in mid-life. What gives me the right to shape a new generation in this field? How does someone with my background suddenly open up a teaching shop and make ground? For one, I had become an accomplished artisan in my field. And I'm a teacher/story-teller to the core. In a world of mass-production and laser printing capabilities, I've opted for the road seldom chosen. It's a slow process to craft a covetable thing. But it's a worthy journey at any stage in life.
We learn an interesting lesson through the field of business management: value proposition. Can my experience as a maker, story-teller, skills manager and a teacher add up to the sum of successful students, casual or otherwise? Absofuckinglutely! Seriously, not everyone who tips their toes into this field wants to be the next Cartier. Some people simply rejoice in the guided process.
When my life course was solidifying, I began studying karate (I was in my 40's). "One of the characteristics of karate training is repetitions of basics, Sensei Nishiyama used to start the class with hundreds of kizami/gyaku zuki followed by hundreds of kicks. Some researchers believe that it takes about 10,000 repetitions in any art or sport to achieve mastery or expert level of technique." (https://rokahkarate.com/does-repetition-make-perfect/). Essentially, you just need to walk the talk. You need to be hung up on that completion thing. You need to be mystified and curious to solve the practical challenges of basic geometry and computation, fire and stuff you find in the earth's crust… and do that 10,000 times. The journey of 10,000 steps begins with the first step.
Tell us about your business.
StudioB began offering classes in mid-September of this year (2019). Students may elect to engage in this experience in a multitude of ways: an 18-hour immersion into sawing, firing, polishing, forming and bezel-setting a stone into a ring; a 12-hour introduction to cutting cabochons from a variety of material; another 6-hour dive into carving stone; 3-hour workshops that help students complete stacking rings or bead well-designed necklaces and bracelets; 3-hour private/semi-private guided skills classes; 3-9-hour guided classes that enable students to create talisman pieces, among other progressions of these basic skills.
StudioB is a destination for both individual learners and corporations seeking to build a common ground in fostering critical thinking within their ranks. I have over 15 years of experience in executive coaching and staff rejuvenation techniques, in addition to proving to be an effective advocate for young learners.
What moment in your career do you look back most fondly on?
I've had the pleasure of enjoying some stellar moments of pride in this road less taken. The proudest? Quite possibly now. I love that life has led me to open StudioB. I love that I didn't follow anyone's sage advice initially and that this maker's space is growing organically. I'm eternally grateful to those who advise me, contributed to the beauty of this place, and/or believe in what I'm doing. I'm proud to know all of you who helped me shine to build this school; you are the sum of all my parts.
Pricing:
Jewelry fabrication experiences, any level (18 hours) $380
Cabbing + carving experiences (6-12 hours) $225 – 300
Workshops (3 hours), starting at $150
Guided 

experiences

 (3 hours 

per session

) $250

Stone setting (drop into any 3-hour segment in progress) $150
Contact Info:
Address: 12345 NE 6th Avenue
StudioB
North Miami, FL 33161
Website: www.matrixb.com
Email: studiob@matrixb.com
Instagram:

 @12345studiob

Facebook:

 @12345studiob

Other: www.trishab.com
Image Credit:
My portrait should be copyrighted to Beth Studenberg. the 1st four images in my uploaded photos section should be credited to Janette Nye Suchman. All other images are my own.
Suggest a story: VoyageMIA is built on recommendations from the community; it's how we uncover hidden gems, so if you or someone you know deserves recognition please let us know here.