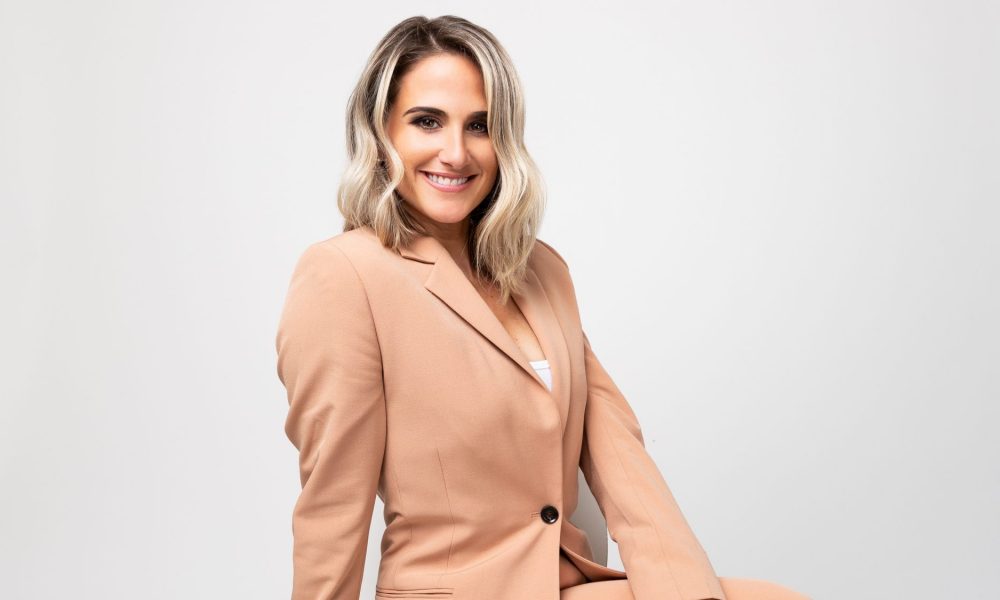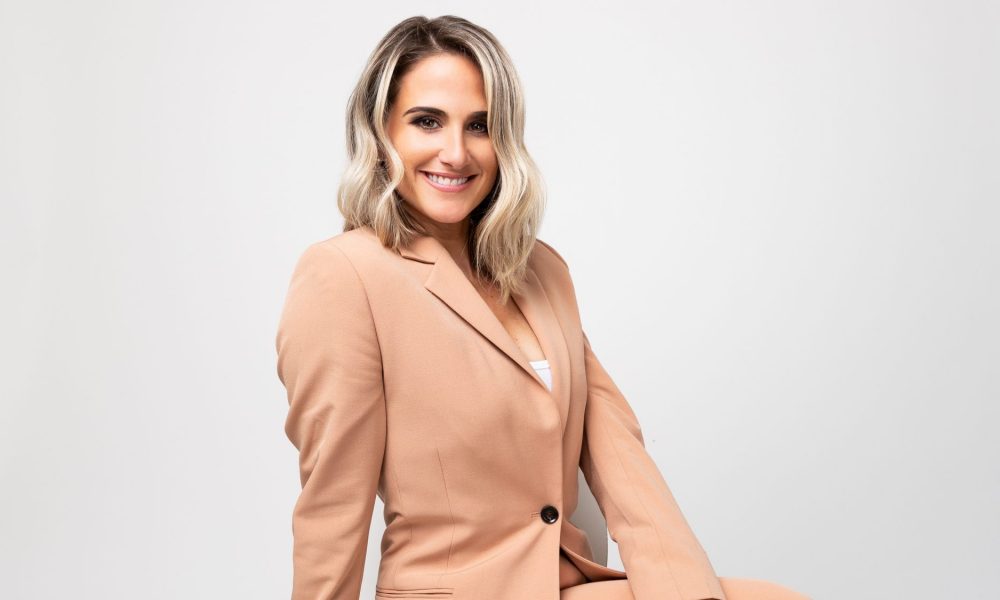 Today we'd like to introduce you to Stephenie Barbuto.
Thanks for sharing your story with us Stephenie. So, let's start at the beginning and we can move on from there.
I'm originally from North Jersey and I pride my self on that. I always say I'm so glad I grew up there but I'm happy as hell I now live in Fort Lauderdale. I come from a very large Italian-American family. The generation before me has a work ethic like no other. They worked their asses off so their children didn't have to work as hard. That backfired, however, because my generation has turned out very entrepreneurial in spirit. Collectively, we own a law firm, a luxury hair salon, a boutique bakery, a moving company, a tech company and multiple commercial roofing organizations. The pressure was on.
I began my career in Financial Services obtaining my Securities and Insurance licenses and then moved on to Banking. It was pretty lackluster and I didn't enjoy working for someone. I wanted more. More money, more freedom, more opportunity to be creative in my career, and I wasn't going to obtain that in that type of arena. My father owns a commercial roofing company in Fort Lauderdale and asked me to come aboard and help him, so I did! I got my roofing license and did what I could for many years. Then I did what most other women approaching 30 do, I got married and starting having babies.
My darling husband, Jonathan, provided for our family while I stayed home to raise my babies. I feel guilty (kinda) saying this, but it just wasn't enough for me. Maybe it was a touch of postpartum after each was born, or maybe a little envy that my husband got to go out in the world, have adult conversations and make the money, but whatever it was I know I needed more, but what?
I wanted to sell my suburban home and move back to Fort Lauderdale and figured I could save the 6% on selling and buying a new one, so I got my Real Estate license. I know- another license! But this time it was different.
I hated the choice, or that we HAVE to choose. "Be a mom, raise your kids, stay at home" or "Get out and work- make that money" I wanted both and although I didn't love the stigma of Realtors being a dime a dozen, I quickly got over it when I started bringing in 10 and 20K paychecks.
Within my first six months, I went under contract for two million dollar properties. I didn't have experience in Real Estate, but I'm an expert in people, and I think that's 90% in this industry. What I also have on my side is that money and people with money don't intimidate me. I've swam in all kids of circles and know very well that money doesn't make a man, we're all on the same playing field, some of us just have more choices. That's all money affords anyway- options. I'm just the kind of woman who insists on having those options.
I wouldn't call me a success, yet. And that's a big yet. I see very clearly where I'm going. I'm making life-alerting connections, developing relationships, tapping into a great lead source and learning as I go. Every transaction has been different, some quite interesting. I'm learning that loyalty isn't a given in Real Estate, and people in South Florida are sometimes full of shit, but as I said, I'm from Jersey, and it takes a lot to hurt my feelings.
So what's next for me? My brokerage perhaps. My team. Big picture though- it's my dream to develop high end, character-rich homes here in Fort Lauderdale. I'd like to put my mark on something, create something, and leave it behind.
Has it been a smooth road?
Nothing worth anything comes easy. I think this generation is so used to have been given most of what they have, that it is inherently in us to feel entitled to what we think we deserve. I am going to try hard to instill something different in my kids. Sure, they will have everything they need, but I'd like to believe I can teach them to fend for themselves and find their successes. It's a challenge. You don't learn grit and endurance if you've never struggled.
I can't say I've necessarily "struggled". To be honest, I've had the most supportive parents in the world. They made sure I was safe, fed, schooled, money in my pocket and gave me every opportunity there was to find my successes. I've never paid rent to live under their roof even when I was in my twenties. When I wasn't making enough to pay off the credit card debt I so stupidly racked up, they were there.
My biggest struggle, believe it or not, came from motherhood. "It's the hardest job in the world" my mother would always say. It looked like a breeze to me. Most things do. But man, being in the thick of it- the sleepless nights, the breast milk soaked clothes, the constant requests for snacks and attention, the inability to just skip town or get on a plane, or have a nice meal without calling my mom to watch the kids- that was a struggle for me. I'd die for them, KILL for them, wouldn't have it any other way. But becoming a mom, made me feel in the beginning, that my life as I knew it was over. I felt trapped, even- beholden to these little gorgeous treasures that were preventing me from having my career, making my own money. I resented the fact that I turned into this person who only wore leggings and waiting for 5:00 to start cooking to take up the extra hour before my husband got home.
Thankfully, I found a career that allows me to be there for my children- to take my daughter to school, to the park, grocery shopping. I found a path that allows me to wake up with my infant son and not have to rush out at 7 am. It was four years of me feeling guilty for not loving being home with them, yearning for more fulfillment. But here I am, making million dollar deals happen, in my high heels and lipstick, having my adult conversations, coming home to my handsome husband and my PERFECT children a better wife and mother because I feel fulfilled.
Please tell us about your business.
The brand I'm building is Barbuto Realty. I, like any other 30-something marketing herself, am using social media to help me do so. I post a lot about my day-to-day, current deals I'm working on, and also some interior design ideas I enjoy and like to get feedback on. I work for a Brokerage called Abode Realty located in Lauderdale By The Sea just north of Fort Lauderdale Beach. I mostly represent Buyers looking to purchase homes. The prices of homes I've helped sell range from $400,000 up to a 2.25 million dollar Fort Lauderdale property my out-of-state buyer is looking to purchase. There is an ultra-luxury market here in South Florida I'd one day like to tap into, and living here affords me that.
I am proud of the relationships I'm building with people from all walks of life. Most recently, I've helped an amazing woman in the Navy purchase her home in Pompano Beach after she'd been re-stationed. I am also closing on a home in Parkland for a Neo-Natal ICU doctor who saves babies' lives for a living. It's important to maintain the professionalism needed in transacting with those making large purchases- I'm not selling ice cream, here. But, I can't help but be myself, keep it real, and become more than a Realtor to these people. I am open, sometimes too honest, and always let my true personality out, and its paid me back in spades.
Let's touch on your thoughts about our city – what do you like the most and least?
I'm a Fort Lauderdale girl now, but I do frequent Miami. However and so enjoy being there. What I love is how colorful the city is. I love how South Beach is its world. I love how although I never know how to navigate there, luckily I have my husband who is an expert on the city and knows all the in roads to escape the traffic. I love how international it is and how the universal language is not English- a rarity in the US.
I LOVE a good meal, preferably one where I get to dress up for, enjoy the ambiance of and then get mad for how much the bill ended up being. I do find myself often being disappointed when the service is rude. Miami waiters and waitresses are like that- and I'm not sure why. That would be my big dislike. That and the included gratuity that not everyone knows about and often gets caught up tipping twice. I'm a 20%er all day, don't worry. But tipping is my choice, one I always make generously.
Contact Info:
Address: Abode Realty
4325 N Ocean Dr.
Lauderdale By The Sea, FL 33308
Website: BarbutoRealty.com
Phone: 954-288-0482
Email: barbutorealty@gmail.com
Instagram: @barbutorealty
Suggest a story: VoyageMIA is built on recommendations from the community; it's how we uncover hidden gems, so if you or someone you know deserves recognition please let us know here.