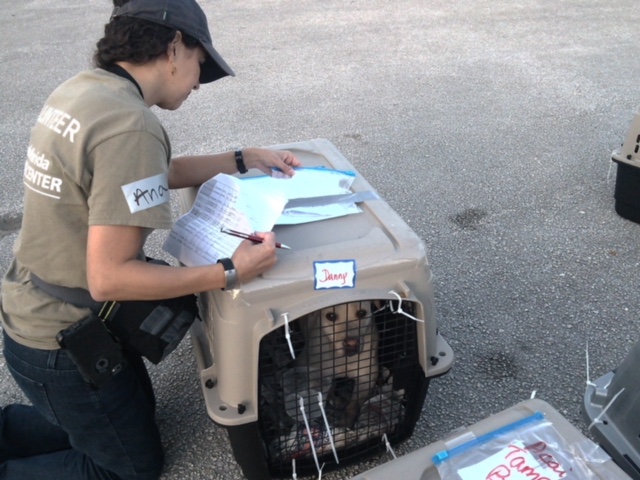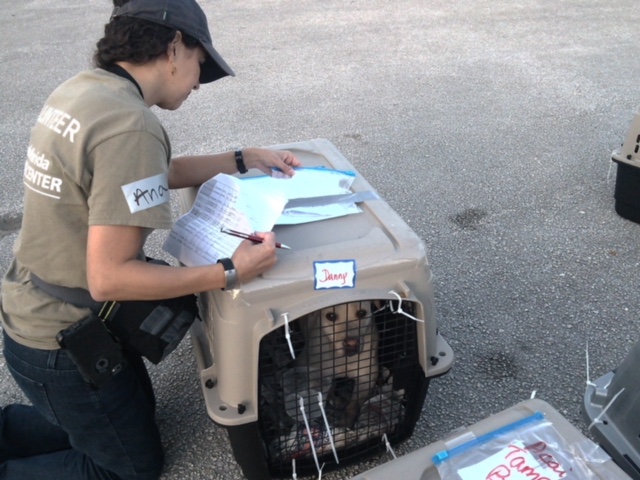 Today we'd like to introduce you to Anabella Alfert.
Thanks for sharing your story with us Anabella. So, let's start at the beginning and we can move on from there.
I am originally from Cali, Colombia and was adopted by Venezuelan parents within days of my birth. I lived in Caracas for nine years and then moved to Maryland, where we stayed for only two years. The cold weather was a bit too much for a family that was used to a warmer climate. In 1984, we moved to Key Biscayne and stayed there until 1994, a couple of years after Hurricane Andrew devastated the island. Since then, I have lived in beautiful Weston.
As a former Senior Federal Agent and Florida State Investigator, I have over twenty years of white-collar crime investigative experience that have afforded me incredible opportunities to serve my community. Currently, I am an Adjunct Professor in the Graduate Criminal Justice Program at Saint Joseph's University (SJU) located in Philadelphia, Pennsylvania. I teach numerous online graduate courses, with terrorism as my main concentration.
In addition to helping my students excel in their academic pursuits, another goal of mine is to help them realize their untapped potential and to empower them to chase their dreams. If they encounter obstacles, I encourage them to be tenacious and to face adversity head-on. I emphasize the importance of periodically 'checking in with yourself'. Should any of them feel 'stuck' in life as if they are driving with the emergency break on, I urge them to change gears and do what brings them flow and joy ~ even if that means choosing a career less traveled. Remember: "No one is you and that is your power." ~ Dave Grohl
Life is not a dress rehearsal but rather, a final film we are co-creating. What scenes will make the final cut? As the main protagonists in our lives, we are responsible for paving the road before us and for how we react to situations we encounter. During trying times, we must practice the pause and recalibrate our emotions before making important decisions. Listen to your gut, for it has the answers you seek. In silence, you will find yourself. Always.
I am an ardent believer in being a never-ending learner. My mantra is the Italian phrase Ancora Imparo, which means, "I am still learning". It is believed that Michelangelo was 87 years old when he wrote those words. I also wear a MantraBand with the words "Fearless" inscribed on the front. The message that came in the box resonated with me and it is one that I share with others:
"To be fearless is to do what scares you, to take a chance, to make a change, to love again. And to get back up after you fall. To be fearless is to know your fears, but never let them stop you."
Great, so let's dig a little deeper into the story – has it been an easy path overall and if not, what were the challenges you've had to overcome?
As my mother says, "Life is what happens to you when you make other plans." That has certainly been the case with me. My life has been a colorful tapestry of very unique life experiences. Regarding struggles I have encountered along the way, there is one in particular that changed my career trajectory. In 2006, after a recurring health issue, I hung up my federal agent hat so I could focus on healing properly after a big surgery. Although I continued conducting investigations for private entities, my goal was always to return to the federal government and resume my duties as a federal agent. Last year, I was offered two fantastic opportunities in Washington, D.C. One position was as an instructor with the U.S. Navy and the other was as a federal agent with the Smithsonian Institution. Both were incredible offers, but ultimately, I chose the Smithsonian. As my move date neared (I was going to report for duty at the end of January of this year), reality set in for the family I was leaving behind. They were heartbroken and concerned that the distance would cause emotional hardship for all of us.
After some introspection and deep soul-searching, I realized that I could not leave my family and my South Florida roots. Moreover, I realized that the South Florida Wildlife Center and my animals are an integral part of my life. I also recognized that the driving force behind my strong desire to reclaim the title of federal agent was to please my ego. When I silenced the ego and listened to my heart, I knew I had to remain in Florida. Was it an easy decision? Goodness, no. It was the hardest decision of my life, as a tug-of-war ensued between my heart and ego. In order to help me decide what most resonated with me, I imagined what I would be thinking about on my deathbed. Would it be all my professional achievements and accolades, or would it be the time I spent with the people and animals I so deeply love? When framed in that manner, the answer was crystal clear.
Please tell us about South Florida Wildlife Center.
Everything I do is infused with the Colombian passion that courses through my veins. As a compassionate and empathetic individual who always wants to help others, my most powerful gift is my love for animals. Rescuing my wildlife neighbors is my life mission; that is when the magic occurs. The greatest and most uninhibited happiness I feel is when I rescue animals. They help me just as much as I help them; it is a beautiful, symbiotic connection.
I owe my love for nature and animals to my mother (Margarita Deleuze) and maternal grandmother (Omi). Over the years, they both taught me to respect all sentient beings and to be their voice. I am eternally grateful to them for planting that seed in my heart, for it has blossomed into my lifelong passion.
I first learned about the center in 1997, when I took them an injured squirrel. After learning about their extraordinary mission, I signed up as a volunteer and over 21 years later, I am still dedicating a substantial amount of my time to rescuing wildlife. The center, which admits more than 13,000 injured, orphaned or imperiled animals annually (representing 255 species), is the largest wildlife trauma hospital in the nation, in terms of intake numbers. Our skilled team (which includes licensed veterinarians, wildlife rehabilitators, veterinary assistants, animal care specialists, and hundreds of volunteers) provides field rescue, clinic triage, state-of-the-art diagnostics, expert veterinary treatment and surgery, as well as pediatric and rehabilitative care to our wildlife patients.
As a field rescuer, I use my personal vehicle (and gear) to transport wildlife to the center. Since I reside in Weston, my typical coverage area includes Davie, Southwest Ranches, Sunrise, Miramar, Cooper City, and Pembroke Pines. However, because the center provides service in Palm Beach, Broward and Miami Dade counties, there are instances wherein, I also travel outside the aforementioned cities. I am fortunate to have an SUV, which allows me enough room to fit numerous containers and crates needed for the different sized species I rescue. Some of the animals I have rescued over the years include: opossums, iguanas, ducks, geese, squirrels, baby raccoons, pigeons, gannets, anhingas, pelicans, egrets, herons, limpkins, gallinules, blue jays, woodpeckers, turtles, bats, warblers, terns, gulls, hawks, falcons, ospreys, kestrels, owls, and Chuck-will's-widows (one of my favorite birds). Each and every animal I rescue is sacred and precious cargo.
In addition to being a first responder for wildlife, I have also been afforded other incredible rescue opportunities through my association with the center, which is an affiliate of the Humane Society of the United States (HSUS). For instance, I participated in "Operation Breathing Room", an initiative by the HSUS and its partners to provide desperately needed space in the shelters of Puerto Rico and to raise public awareness about the ongoing work needed to help animals on the island. During the rescue mission, I was one of several volunteers who welcomed almost 200 dogs and cats to Fort Lauderdale-Hollywood International Airport. When the plane's cargo doors opened, there was not a dry eye on that tarmac. All the volunteers were overcome with emotion at seeing those beautiful faces. From there, we ensured that all the animals continued on their safe journey to several different animal welfare organizations along the East Coast.
I was also a volunteer in "Operation Wild Web", an online undercover initiative aimed at identifying illegal wildlife trafficking. The international operation involved the collaborative efforts of the U.S. Fish & Wildlife Service – Office of Law Enforcement, various state wildlife agencies, and several other nations. As a direct result of the volunteers' leads, law enforcement officials conducted buy/busts and recovered hundreds of items ranging from live animals to wildlife parts. The criminal cases involved state and federal violations related to endangered species, protected migratory birds and prohibited or invasive species.
What are your plans for the future? What are you looking forward to or planning for – any big changes?
My aim is not only to continue assisting the center with rescuing wildlife, but also with educating the general public on how they can become wildlife stewards. Ninety percent of the animals that come into our center suffer from injuries or illnesses that are the result of negative interactions with people. For instance, feeding bread to ducks and geese can cause severe health problems, including a debilitating condition called "Angel Wing". Hand-feeding also leads to dependency on people for food, which can result in the animals becoming a nuisance. In extreme cases, the poor animals are purposely killed as a result of unnecessary and avoidable human-wildlife conflict.
Learning about natural behaviors and how to safely handle animals will help others understand when to seek help. Many wildlife infants thought to be abandoned are not orphaned at all. Did you know that birds learn to fly on the ground? Their parents keep a close eye on them and feed them on the ground until they fly on their own; this process can take up to two weeks. The center helps finders understand when an animal truly needs human intervention and when it is best to allow the animal to remain where it is. Over the years, the center's Resource Team has been a wealth of knowledge and instrumental in educating me on animal behavior. Should the general public have any questions on coexisting with wildlife, I encourage everyone to reach out to our stellar team of wildlife experts.
As for future plans, my dream would be to rescue animals full-time, so I can continue protecting them and speaking on their behalf. I am confident that the universe will open doors for me to always be an agent of change for all animals, especially wildlife.
Contact Info:
Address: 3200 SW 4th Ave.
Fort Lauderdale, Florida
Phone: (954) 524-4302
Email: info@southfloridawildlifecenter.org
Getting in touch: VoyageMIA is built on recommendations from the community; it's how we uncover hidden gems, so if you know someone who deserves recognition please let us know here.