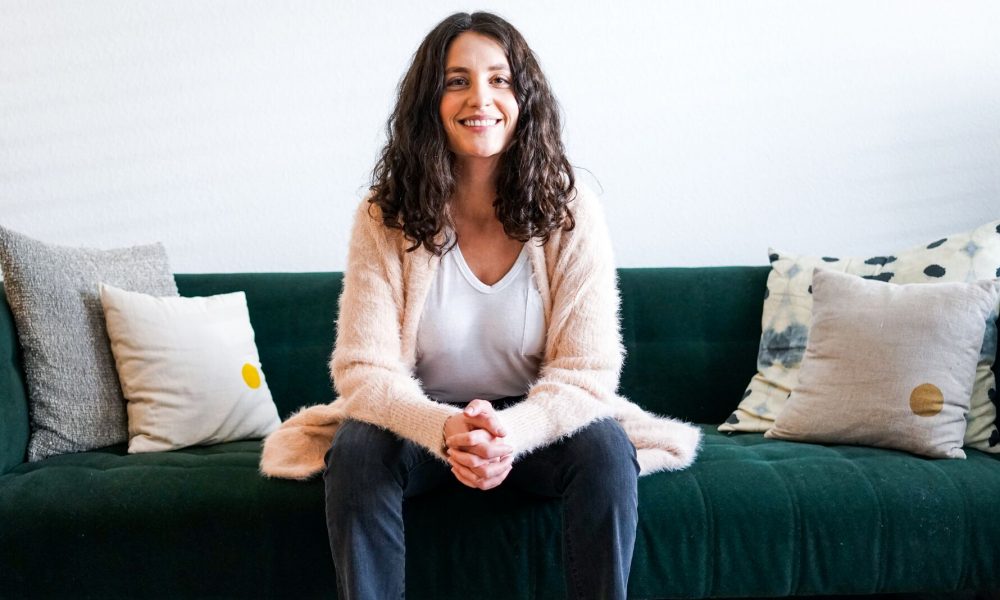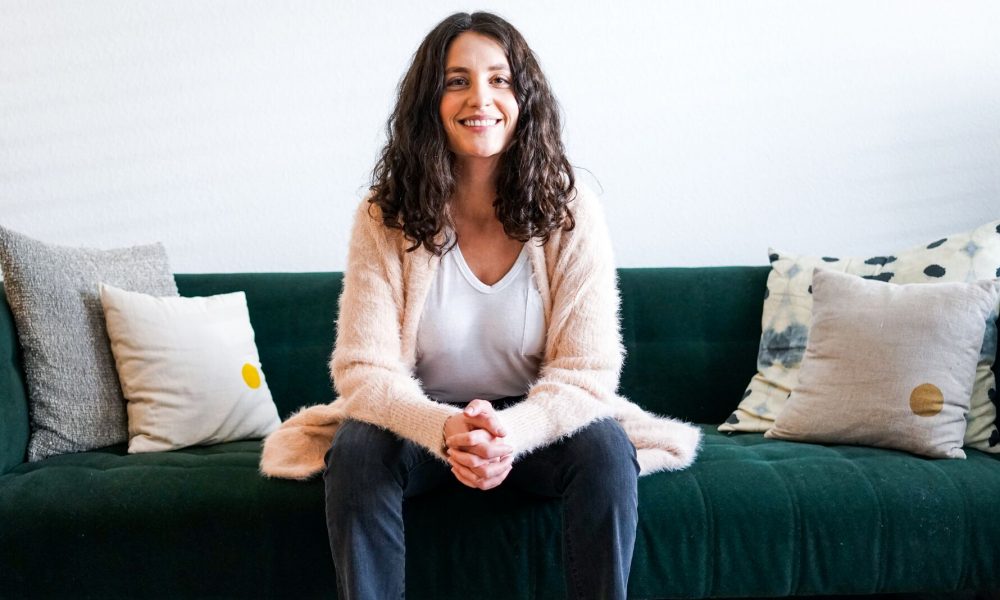 Today we'd like to introduce you to Soshy Adelstein.
Soshy, please share your story with us. How did you get to where you are today?
I am the coach and owner of Embody Nutrition. Professionally, I teach women from all over the world how to let go of old beliefs around dieting, eating, exercise and weight. I'm an Intuitive Eating expert and use the Health at Every Size approach in my coaching.
Let me explain why. I was born and raised in Crown Heights, Brooklyn to a Hasidic family and community. Even though my body was always covered and there was never talk of dieting in our home, I would sneak-buy magazines because I was curious about what was going on in the outside world. When I saw girls in Seventeen magazine with thin bodies, muscular arms and six packs I KNEW I wanted to be just like them. I equated their bodies to freedom, beauty, power, and expression and I craved that so badly.
When I turned 19, my body started changing from a teenager's body into a young woman's body so naturally, I tried my first diet, and it went downhill from there. I lost a bunch of weight, but eventually, I wanted my cookies back because life isn't as fun without those foods. I binged on them constantly, and for the next six years I lost and gained hundreds of pounds while being totally disgusted with the way I looked and felt. I was sure it was a willpower thing, but it turns out I was SO wrong.
Once I decided to throw in the towel with dieting, I discovered a more Intuitive approach to food and accepting my body exactly as it was. My life then opened up in a way that I had been craving all along. Of course, I started talking to other women and realized that this whole time we had something in common.
We all struggle in some way with food and our bodies, and I KNOW that no woman should live her life this way. It's a waste of our energy! Now I serve and empower these women to heal their relationship with food through Intuitive Eating and body acceptance. It's been eight years of personal practice and four years of practicing on a professional level, and I've never looked back.
Overall, has it been relatively smooth? If not, what were some of the struggles along the way?
Nothing has been smooth, but it's been a blessing in disguise because I'm learning a lot and working through the fear of failing. I started Embody Nutrition in 2014, and it was always part-time with the hope of going full time.
Then last summer my business started to grow a LOT, and I realized that I needed to commit to full-time if I really wanted it to become something. I like to play it safe, and I love routine so quitting my job to take on this project was not an easy decision.
In October of 2018, I went full-time. I'm not going to lie the first few months were hard because I had all this time on my hands without direction. But slowly I'm getting clear on my vision and creating lists and plans and scheduling so that I feel like I'm proactive every day.
In January, I launched my Intuitive Eating Group Coaching program with the goal of filling five spots. I hustled and pushed it like crazy and in the end, had two signups. I had dreamed about launching this program for years, and then I felt like such a failure when it didn't fill. It took me some time and space to realize that it's not a failure. It just means I need to ask more questions and relaunch it in a smarter way than the first time.
And in hindsight, I filled two spaces with two incredible woman, which is better than zero. It's things like this that can really make you or break you. I am learning now to take action every day and as time goes on my entrepreneurial muscles get stronger and stronger, and I realize that real success is a long term game.
Embody Nutrition – what should we know? What do you guys do best? What sets you apart from the competition?
I am a wellness coach for women that want to make peace with food and their bodies. I'm passionate about helping women who struggle with Binge Eating, Emotional Eating, Nighttime Cravings, and Body Image Issues. I run a nutrition company, but I NEVER tell my clients to eat kale. My approach to coaching is through the lens of Intuitive Eating and Health At Every Size.
Intuitive Eating is to eat when you're hungry, stop when you're full, eat food that you LOVE and eat food that feels good in your body. I believe that when you are on a mission to lose 'x' pounds it often clouds your judgment with food, putting you in a biological restrict/binge cycle. If you truly want to change your unwanted habits with food, you must ditch dieting and trust your body with all foods, all the way, for the rest of your life.
Health At Every Size is helping my clients understand that the feeling of being healthy does not have to mean being in a thin body. The 'healthy you,' starts exactly where you are which can make you feel better immediately. It's important for people to understand that you can and should, feel healthy in different body sizes since our bodies will change many times, throughout our life. Instead of fighting it, let's learn how to live in it and eventually embrace it.
My mission in life is to help women of all shapes and sizes feel like they are part of the health and wellness conversation.
What is "success" or "successful" for you?
Success to me is a feeling. I feel loved, loving, focused, financial prosperity, happy, present with my daughter and connected to my husband and friends. I'm constantly working to achieve this.
Pricing:
Mindful Eating Workshop at Inhale Miami on 2/21 $35
Contact Info:
Website: embodynutrition.com
Phone: 718.304.3324
Email: soshy@embodynutrition.com
Instagram: @bodyposimommy
Image Credit:
Jen Ellenburg
Getting in touch: VoyageMIA is built on recommendations from the community; it's how we uncover hidden gems, so if you know someone who deserves recognition please let us know here.