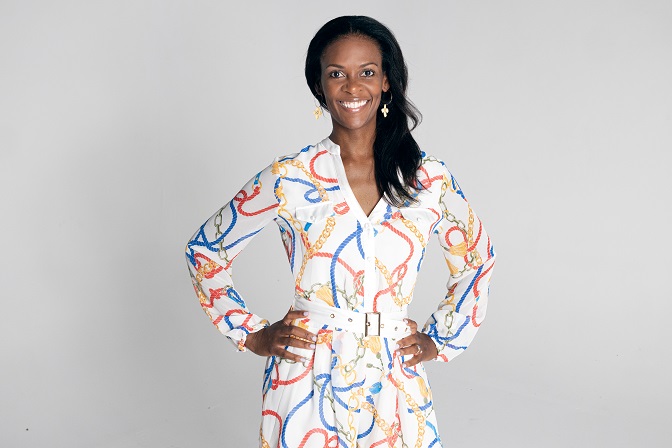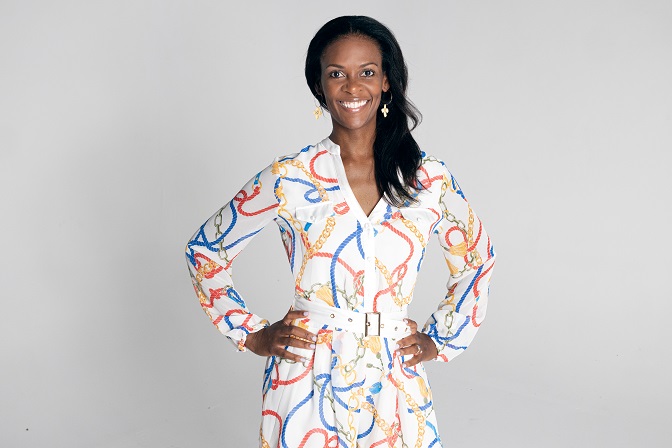 Today, we'd like to introduce you to Simone Alicia. Simone was introduced to us by the brilliant and talented Samantha Murphy.
Hi Simone, we're so thrilled to have you sharing your story with us today. Maybe we can kick things off by having you introduce yourself to our readers? We'd love to have you go into your story and how you got to where you are today.
I was born to teach. For as long as I can remember, I would sit my teddy bears in rows on my bed and teach them for hours! No subject was off limits for me.
As I got older, I began playing "business owner" and running my own company using old papers and office supplies my mom would bring home for me from work.
The final piece of the puzzle came together when I started performing 'brain surgery" on my favorite teddy bear, Franky. I had somehow decided to take "the bad stuff" out of his head and put some better stuff in.
These three childhood pastimes quickly became one long role-playing game that never quite ended, because these are the exact three things I do today as The Self Esteem Doctor.
But these days, my work is very real.
I get to teach and coach about self-esteem while running my virtual academy and helping people to take the bad beliefs out of their heads and replace them with better, self-affirming thoughts.
My path to becoming The Self Esteem Doctor was paved with powerful and essential learning experiences. I worked as a runway model, print model, and runway coach as well as an elementary classroom teacher. These vital stops on my journey helped illuminate a growing need in our world for improved self-esteem building techniques for our youth.
As a matter of fact, I can remember standing in my classroom one day and hearing this question come from an 8-year old girl, "Am I fat?" Flash forward a few months later and I'm standing backstage at a fashion show hearing young adults in their early twenties critiquing every part of their body as they were preparing to walk down the runway as professional models.
There were many aha moments like these, and as the realization of my destiny came into clearer focus, I armed myself with education. A Bachelors in Education, a Masters in Business Management, a certification in Neuro Linguistic Programming and an Honorary Doctorate Degree in Divinity would further pave the way.
I had found my purpose.
I knew I was here to start something new, to teach our youth and families how to build self-esteem. Ultimately taking the bad stuff out of their minds and replacing it with more of the good stuff like I did for Franky. It's clear to me now, that from the very beginning, I came here to become The Self Esteem Doctor.
Please tell us more about your brand, The Self Esteem Doctor
I am The Self Esteem Doctor, Simone Alicia. My brand is all about empowerment, self-love and compassion for kids, teens and families. I have created a global online academy along with books, journals, games and inspirational cards for students all over the world. Our students are given consistent, 24 hour hour access to the tools, reminders and exact steps they need to build self-esteem on a day to day basis. My resources and keynote speaking appearances focus is on teaching my young clients, families and educators "HOW" to build self-esteem using practical, unique and fun step by step tools that work. I also pride myself on providing the background information, the science, and the psychology that explains "WHY" they feel the way they do and "WHY" the tools will actually work for them. When the "WHY" and the "HOW" are properly explained to our kids, they experience a sensation similar to a blindfold being removed and a clear path being revealed. It is a powerful sensation of clarity, capability and hope. As a coach, with a background in education, modeling, neuro linguistic programming (NLP), and spirituality, I am able to create never-before-seen concepts that combine my proven experiences (and my silly/youthful personality) with my academic knowledge to ensure success for our students. Take, for example, my course called NLP: Modeling Confidence in my academy. This course intertwines elements from the runway, as well as NLP fundamentals, self-affirming language, and elements of neuroscience to help students build self-esteem and project confidence. This is the type of thing that sets me apart from others. Overall, as a brand, I am most proud of my authenticity. I am a product of my own teaching. There is not one tip, tool or strategy in my academy that I have not used and/or incorporated into my life with my own children on a daily basis. I truly do practice what I preach and that helps me to not only relate to my students and families in a very real way, but also allows me to authentically represent and reflect everything that The Self Esteem Doctor brand stands for.
305 Hive has been a great friend to us and I know you've got a great relationship as well. Maybe you can tell our audience a bit about 305 Hive and your experience with them.
I've used the word "Authentic" in my previous conversations and it immediately comes to mind again when I think of Samantha at 305 Hive.
When I first came across the 305 Hive Newsletter, I loved the Miami demographics that they catered to and I was eager to join. When I did, I saw quality private schools announcing their open houses, relevant messages from Miami businesses, valuable information from health practitioners, an up-to-date events calendar and even a community of people asking for (and providing) helpful recommendations for all sorts of things in Miami.
I was impressed and I wanted in.
After launching a few key updates in my virtual academy, I was ready to share my resources with 305 Hive, so I reached out to Samantha and wow, wow, wow! She exemplified the elegance and class that I'd come to expect from her newsletter.
She understood my needs, answered my questions directly, and quickly offered flexibility where she could. Her systems were clear and easy to follow. I was able to provide my newsletter content, images, and links with ease.
After my contribution to her newsletter was live, she was actually interested in learning about the responses I was getting. I quickly realized that she even made herself accessible to her 'Hive' of readers – as they reached out to her to ask additional questions about me and my company. It was awesome!
I could go on to discuss the kind messages we've shared over texts, the relatable conversations we had about our Caribbean cultures, the social media support we give to each other and even the beautiful Christmas card she sent during the holidays. It all points to the authenticity I value so much.
Samantha is the whole package, outstanding human, kind heart and fierce owner of 305 Hive. She is running a truly impressive newsletter and I am sincerely happy that I have shared my brand with her audience. I do believe this will be a lifelong relationship between Samantha & The Self Esteem Doctor. It's been an outstanding experience and it's absolutely clear to me why Samantha Murphy is the Queen Bee of 305 Hive.
Website: https://www.theselfesteemdoctor.com/
Instagram: https://www.instagram.com/theselfesteemdoctor/
Linkedin: https://www.linkedin.com/in/theselfesteemdoctor/
Twitter: https://twitter.com/theselfesteemdr
Facebook: https://www.facebook.com/TheSelfEsteemDoctor
Youtube: https://www.youtube.com/channel/UC7Us6sa8YgVAPn3Ui9asWlA
Other: https://www.theselfesteemdoctoracademy.com/