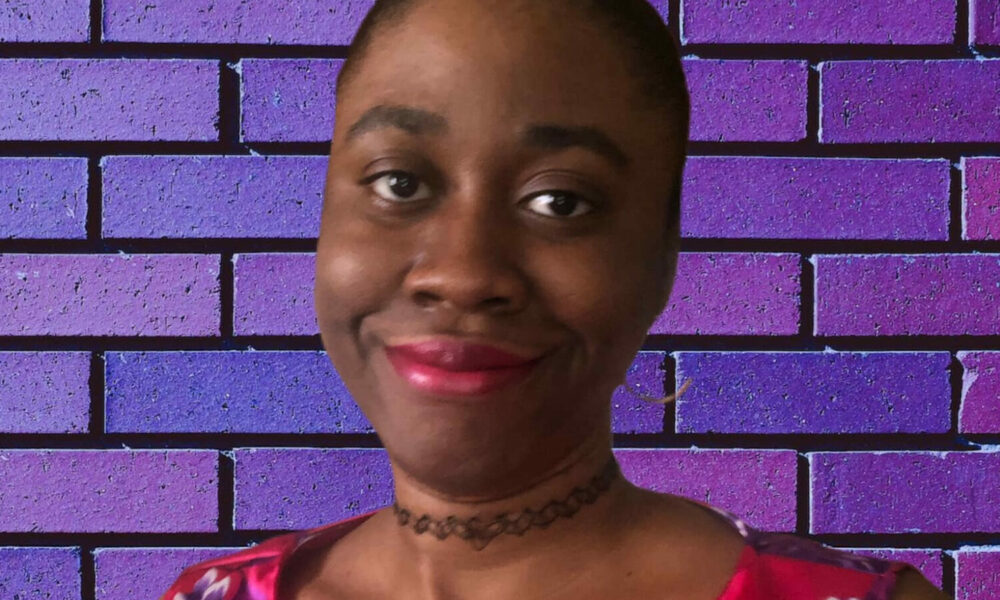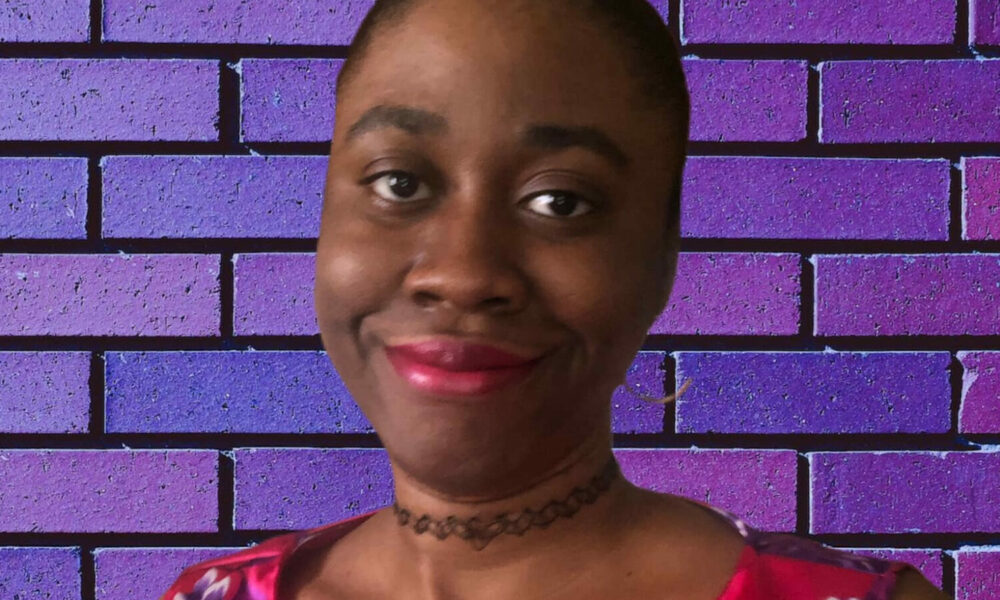 We're so pumped about our conversation with Shantel Davis. Shantel is a Fashion Designer and is also a content partner. Content partners help Voyage in so many ways from spreading the word about the work that we do, sponsoring our mission and collaborating with us on content like this. Check out our conversation with Shantel below.
Hi Shantel, so great to have you join us again. For folks who might have missed our earlier conversations, can you please take a minute to briefly introduce yourself?
My name is Shantel Davis I am from Miami Florida. I started sewing ever since I was 13 in Home Economics. Then in my high school years it became an addiction, I have a lot of portfolios of sketches that I have done over the years. I started the Colors Are Beautiful clothing line back in October 2, 2012 the meaning behind my clothing line is to wear with confidence and class. My designs are unique, ones that you don't normally find in retail stores. When I create a garment it's like putting a puzzle together. The ideas just flow through my mind. I brainstorm a lot because I think of a style that I want to do. I just pick out a fabric that I want to work with and just sew it. I also love when a piece of fabric can transform into any style that you want. My purpose of designing is to inspire others that wants to learn how to sew to sew styles that identifies who they are. I also want to inspire other Fashion Designers to never give up on their dreams. Keep on knocking because one day that door will open. The majority of what I design is by freehand pattern making and using commercial sewing patterns. So, I do it all. I love using solid colors, design prints and animal prints. When the fashion world is without color that will be boring. I design clothes that will be an eye opener. I get a lot of inspiration from sewing magazines and fashion magazines. I believe that Fashion Design is an art, it is not to be overlooked.
Can you talk to us about your experience with working in Fashion during Covid-19 crisis?
I select New Models and the Models that I work with frequently from Instagram. I would design the clothes and I will ask for their mailing addresses so I can send my clothing to them. Also, they will confirm with me that they have received the clothing, At times I would also remind them to confirm with me once they receive my clothing. After they received my clothing, they will let me know that they received them. What they will do is keep me updated with their Photo Shoots. They will inbox me the pictures that they have done in my collections. So they have been doing Trade For Prints. Also, they will tag me on Instagram with the photos that they modeled in my collections. I also would tell them to send me a catwalk of them modeling my collections from the comfort of their homes. They have done a successful job last year. So, I gathered all of their videos and put all of them into one and made it into a Virtual Fashion Show from the comfort of their home. So even though I am not doing fashion shows, photo shoots in person I always make a way to still put my work out there. A Brand Ambassador that I am working with her name is Monica Faulk she will be helping me sell my clothing and put them in a Consignment store in her area. These are my collections that she has modeled for me in that I allowed her to keep. She is also helping me to promote them and she is now my fashion buyer. We have been working together for 2 years now. I also pay my Models for their hard work and dedication. Monica Faulk is also a Model Recruiter. She offered me Models and I have worked with all of them. So I mailed them all of my collections. They inbox me their pictures that they have taken in my collections. They all did terrific.
What got you interested in fashion design?
I always loved art. I am what you call an artsy person. I just love to see a piece of fabric transform into a stunning style. But what really got me started is My Mom used to sew for my older siblings back in the day because clothes were so expensive to buy and it's still expensive now. Also, my Aunt use to sew and so did my Grandmother. What I learned from my Mom is that my Grandmother would just look at the clothing that's on display in a store and just go home and design it. She also used to Cut and Sew and so did my Mom. They never used a pattern to design clothes. So that moved me to sew and design. I have taken classes here and there just to hone my skills. But I am still learning I still make mistakes but I always try to fix them. So, you can say that Sewing and Designing runs in the family. My older siblings know how to sew a little and my niece as well but they haven't kept it up. So, I am the only one in the family that managed to keep the sewing and designing going and alive. So, I have always had a passion for fashion.
How would your clients describe your sense of fashion?
My clients will describe my designs as one of a kind. Ones that you don't see in stores. They also say that I am very talented. My Brand Ambassador Monica Faulk says that my designs are so pretty and colorful and comfortable to wear. The Fashion Show Directors that I have been working with says that I have a lot of talent. One thing that they appreciate is that I design for different shapes and sizes. Some can't believe that I can even come up with the most complex styles ever but I always surprise them. Also, my clients will always come back to me for newer styles, but because of Covid-19 they cannot afford it right now. But when I was their Personal Fashion Designer and Stylist, they were so comfortable in my styles. They were even purchasing my fabrics for their favorite styles to be made. They will recommend me to their friends and family so that makes me feel that I am doing something right. Lastly, they will give me their honest opinion and I will try my hardest to match their wants and expectations. Fashion Buyers will always purchase favorite styles from me.
How often do you do Virtual Fashion Shows?
Since Covid-19 started last year that's when I started doing it. But what got me inspired to even do it is when I was invited to a Virtual Fashion Show and I saw Models modeling from the comfort of their homes. So in December of 2020 that's when I decided to select the Models and mail them my collections and 12 participated in sending me videos of their catwalk in my collections from the comfort of their homes. They did swell, so this year I am planning on doing it again sometime in June or July. So to answer the actual question I do Virtual Fashion Shows once a year.
Where do you find your models?
I found most of my Models from Model Mayhem, it's a website where Models, Fashion Designers, Makeup Artist's, Hairstylist's and etc can build their portfolios. I did a Model Casting Call back in 2017 and most of my Models were from Model Mayhem. I also find Models from One Model Place, Pro Photo Shoot and through Social Media like Facebook and Instagram. So I browse through all of these websites and that's how I find them. So, you can say I always look for Models everyday that will be capable to represent my brand. I work with Slim, Slender and Plus Sizes and all Ages. I work with Female, Male and Kid Models to show that I am very versatile.
Thank you so much again for sharing all of this with us. Before we go, can you share with our readers how they can connect with you, learn more or show support?
They can found me on Facebook at www.facebook.com/colorsarebeautiful
Also they can find me on Instagram at www.instagram.com/colorsarebeautiful
You can see my fashion portfolio at www.modelmayhem.com/colorsarebeautiful
I am also a RAW Artist Alumni so my website is www.rawartists.com/colorsarebeautiful713
Also they can find me on my online boutique where I got most sales at www.mercari.com/u/999897687 so they can order their favorite collections. They can also take a look at all of my other websites at linktr.ee/colorsarebeautiful713
So I am always online.
Contact Info:
Image Credits
Monica Faulk @italianbeachmodel Enrique Valentin @methodical_productions James Jjsa @jjsadrien Jackie Williams @j.yvonne_photography Marty Wachi @wachi_hd