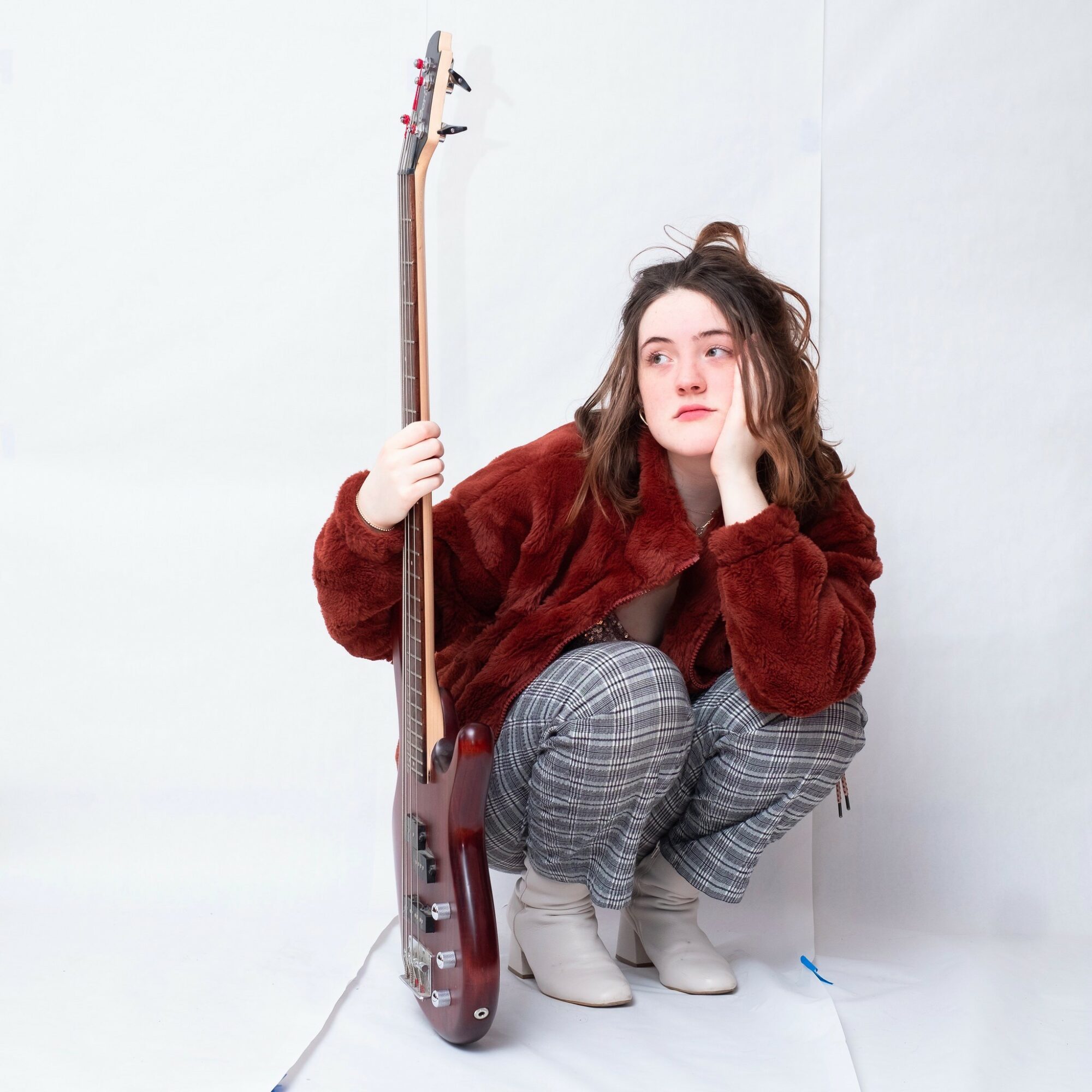 Today, we'd like to introduce you to Sasha Bellentine. Sasha was introduced to us by the inspiring and always helpful Annick Blaize.
Sasha, can you walk us through your story – how you started and how you got to where you are today.
Well…I'm a pop songwriter from Massachusetts. I've been writing music my whole life but Freshman year of High School I began sharing snippets of my original songs on Instagram. This evolved to posting music I wrote and produced on Soundcloud. Through social media I met a few other artists and songwriters and began creating a community of musicians which felt crazy given how small the town I grew up in was. I was always really big on learning people's origin stories/career paths so throughout High School I did a ton of research on other songwriters who I looked up to and how they started out. I had read about a few writers like Kennedi and Maren Morris who had attended this program called Grammy Camp run by The Recording Academy, so my Sophomore year of High School I applied. Programs like Grammy Camp and a handful of others at NYU and Trimble House in Nashville were where I met a whole bunch of the writers and artists I still work with now. It was the first time I was around people who wanted what I wanted and were really serious about it. After that I began doing tons of sessions and meeting more and more people…shoutout Rachel Bochner, Annick Blaize, Deza, and Daisy K! In 2020 I started my songwriting podcast "Songwriting Saves the World" with my co-host, Annick Blaize. It was a cool way to combine our love for music and the want to create community with other writers. We've had some incredible guests on the show like Jenna Andrews, Brandra Ringo, Rozzi, and Maude Latour. And yeah…that's basically what I've been up to.
Let's talk about your work and career – what else should we know?
My favorite thing about songwriting is the focus on collaboration. Especially in the world of pop writing and pitching almost everything is collaborative and most sessions are co-writes. This is something I think a lot of people outside of the music world don't know and was an interesting transition when I first started because I used to only write alone. Now, the people I co-write with are the thing that keeps me inspired and wanting to continue creating. It's a lot of fun and I think the songwriting community is a really inviting and special one. As far as podcasting, I just love to chat. It's awesome because I get to talk to people who I'm genuinely interested in and learn from them. I've always loved radio hosts/interviewers… people like Nick Grimshaw and Zach Sang. So it's exciting to create my own version of those classic musician interviews.
So, as we mentioned to our audience earlier, you were introduced to us by Annick Blaize and we really admire them and what they've built. For folks who might not be as familiar, can you tell them a bit about your experience with Annick.
Annick!!!! Where do I even start. I met Annick a bit over two years ago and we've been working together ever since. We were in a band together, we write together for Annick's artist project and for others, and we host "Songwriting Saves the World" together. Annick is a really thoughtful songwriter. She's also incredibly smart and invested in her projects which I love. Working on the podcast with Annick is great because we see things in a really similar way and are driven by the same causes. The podcast is centered around supporting women and queer people in music and Annick always has brilliant ideas about how we can combine songwriting with the social causes we're advocating for. She is also an incredible communicator. She's honest and direct which is invaluable when you're collaborating with someone on a shared project.
Website: https://open.spotify.com/show/0icmLteATBfAQxbztrJHHF?si=yyHalgYKRjeBqIHOSTMLfw&dl_branch=1
Instagram: https://www.instagram.com/sashabellentine/
Linkedin: https://www.linkedin.com/in/sasha-campbell-306b2b202/
Image Credits
Andrew Campbell